10 Favorite Things to Do Along the Trans-Siberian Railway
"Adventure." "History." "Old World romance." These are just a few of the reasons that intrepid travelers choose to hop aboard the Trans-Siberian Railway. Spanning nearly 6,000 miles and crossing 7 time zones, this epic journey allows passengers to experience remote destinations and see the most of what this vast and variegated region has to offer in the least amount of time.
You could easily finish the entire route in as little as six days. But many opt to spend even more time along the Trans-Siberian, breaking up the journey at fascinating points along the line. We frequently hear from past travelers that these off-train excursions are what make the trip so satisfying.
(click image to view larger photo)
Whether you're wandering the massive metropolis of Moscow, taking in the astonishing beauty of Lake Baikal, or mingling with the diverse people that call this region home, the Trans-Siberian is full of surprises.

Here's just a sampling of our favorite things to do along one of the world's greatest train routes:
1. Take in the Classic Sights of Moscow's Red Square
---
Russia's 850-year-old capital city makes a grand first impression on travelers. A booming metropolis, Moscow is dignified yet dynamic, where ancient churches stand shoulder to shoulder with 21st century high-rises. Some of the most recognizable symbols of Russia can be found in UNESCO-listed Red Square, including iconic St. Basil's Cathedral with its brilliantly patterned domes and the Moscow Kremlin with its venerable medieval palaces.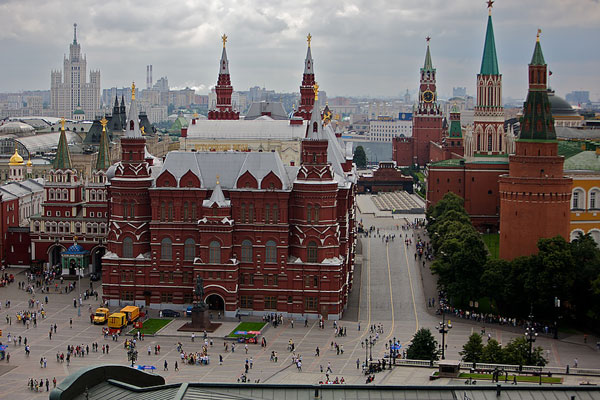 Once inside the Kremlin's fortress walls, be sure to visit the Armory Museum. A former warehouse for the Kremlin's weaponry, it now houses Russia's national treasures, such as religious icons, Fabergé eggs and Catherine the Great's ball gowns and shoes. A visit to the Armory Museum is included on our Golden Eagle rail journeys by private train.
2. Discover Kazan's Rich Cultural Diversity
---
Laid out along the banks of the Volga River, Kazan, the capital of the Republic of Tatarstan, has a fascinating multiethnic history. While the Tatars, an ethnic group of Turkic Muslims, make up the majority here, you'll find Orthodox Christians and Muslims coexisting peacefully side-by-side.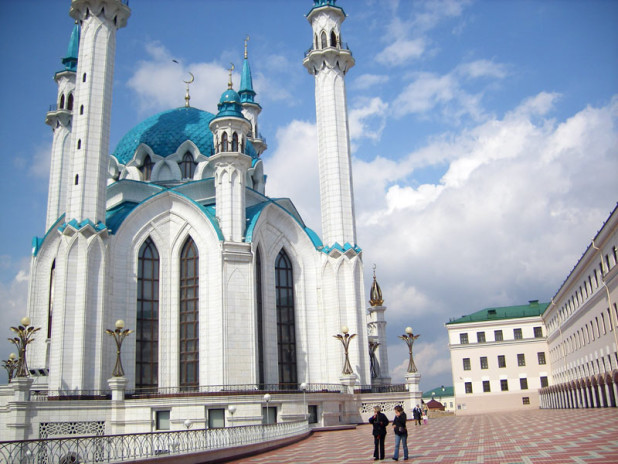 The highlight of this multi-cultural city is the Kazan Kremlin, containing the recently rebuilt Qol Sharif Mosque. A UNESCO World Heritage Site, it's considered the only surviving Tatar fortress in Russia.
3. Listen to a Private Concert in Irkutsk
---
Founded in 1661, Irkutsk was once associated with exile and abandon, offered to captives of Genghis Khan as an alternative to death. The 18th through 20th centuries saw a period of revival and growth, when Czarist and Bolshevik exiles brought culture and education to the city after their terms of slave labor ended, gracing Irkutsk with beautiful neoclassical churches, universities and homes.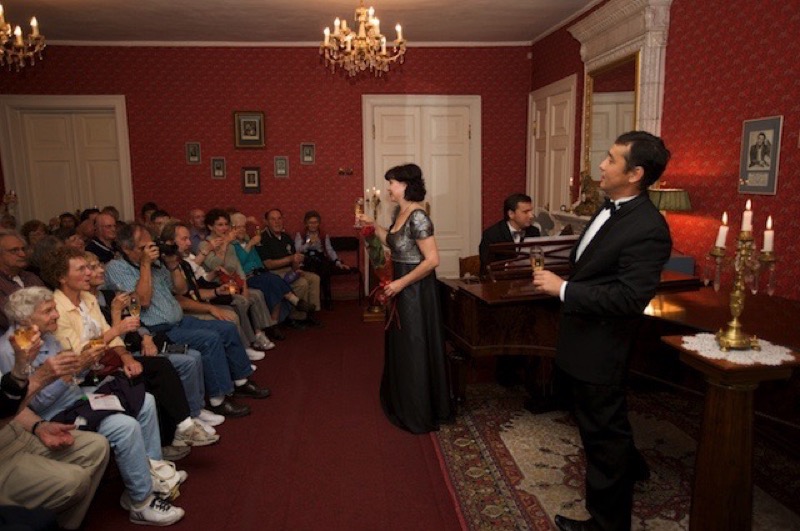 A particular favorite is the Decembrist House Museum, the former home of Prince Sergei Volkonsky, a principal actor in the failed 1825 Decembrist uprising against Czar Nicholas I. Exiled to Siberia, he and his wife, Maria, eventually settled in Irkutsk, where their comfortable home famously served as a salon frequented by the city's intellectual elite. Today, talented singers and musicians from Irkutsk often perform for guests in the elegant Volkonsky drawing room, offering a taste of 19th-century life in this cultured little city.
"Before traveling to Siberia, I never considered it as anything more than a sad and chilly place, given its dark history of punishment, exile, and labor camps. Yet, my perceptions about Siberia were constantly shattered along my train journey, especially on a sunny, surprisingly hot summer day listening to a classical concert in Irkutsk, Siberia – dubbed by Anton Chekhov as the "Paris of Siberia."

Helen Holter, MIR Content Manger
4. Picnic on the Shores of Lake Baikal
---
A natural wonder of the world, UNESCO-listed Lake Baikal is the world's deepest and oldest freshwater lake. Spectacular views and one of the richest and most unusual ecosystems on earth make this an essential stop on any Trans-Siberian journey.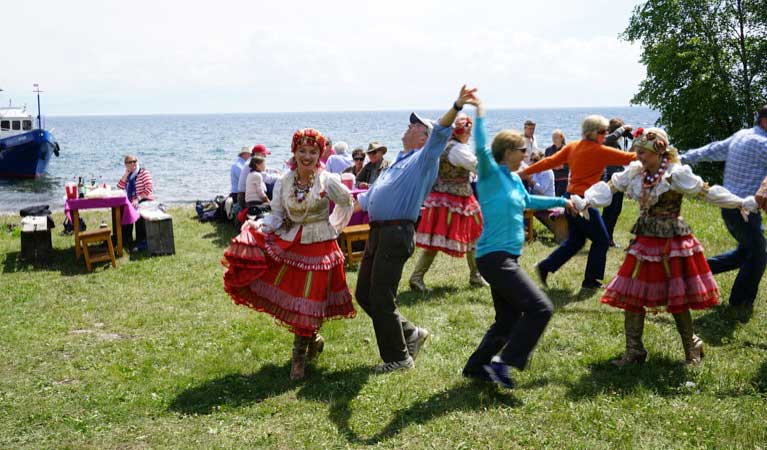 On rail journeys by private train, Lake Baikal makes the picture-perfect stop for an outdoor picnic, with food prepared by the onboard chefs and a chance to dip your feet in the lake's crystal clear – and chilly – waters.
"I loved the picnic at Lake Baikal, feasting on shashlik [Russian kebabs] and other goodies prepared by the train's kitchen staff, singing and dancing under the birch trees to an accordion player singing Russian folk songs. Afterwards, we took a quick dip in the lake. They measured the water temperature right in front of us – it was only about 12°C [54°F]! It was a wonderful, wonderful experience."

Joanna Millick, MIR Director of Sales
You can also explore Lake Baikal during the winter on our Trans-Siberian Winter Wonderland rail journey by private train. A frozen Lake Baikal is the perfect location to experience the thrill of an ice ride, or to join in on ice-fishing or dogsledding with the locals. You can also visit the shoreside Ice Festival to admire the elaborate ice sculptures.
5. Witness Centuries-old Traditions in Ulan Ude
---
Founded in 1666, Ulan Ude is home to the Buryats, an indigenous people closely related to their Mongolian neighbors to the south, sharing their Tibetan Buddhist and shamanist traditions. Staunchly proud of their heritage, the Buryats have kept these old customs alive, despite hardship under Soviet rule. Today, Siberia's Ulan Ude is considered the center of Buddhism in Russia and the location of one of the only monasteries to survive Soviet times, the Ivolginsk Datsan.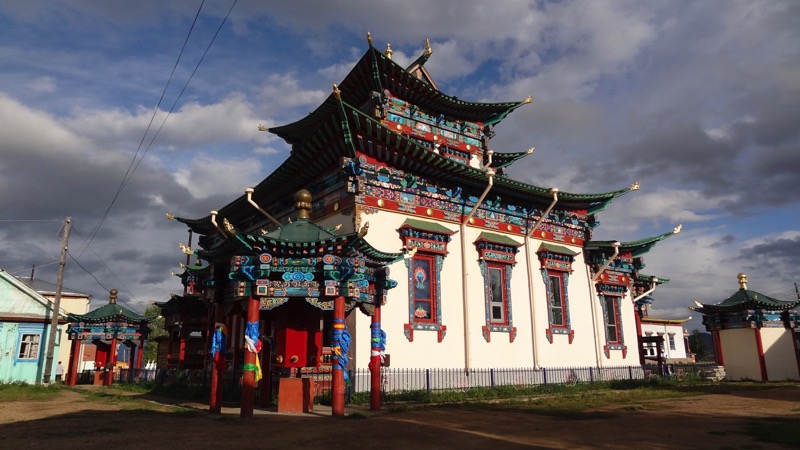 "I loved visiting the Ivolginsk Datsan. I spent probably an hour wandering in and out of the different prayer and meditation rooms, listening to monks chant and pray, soaking in all the sights, sounds and scents of the monastery."

Andrew Barron, Director, Scheduled Tours
6. Visit a Village of Old Believers
---
Buryats also share their region with the Old Believers, a group of Russians that rebelled against the Orthodox Church reforms of the mid-17th century. Isolated in their Siberian villages, they've been able to preserve their unique traditions, clothing, architecture, language and songs.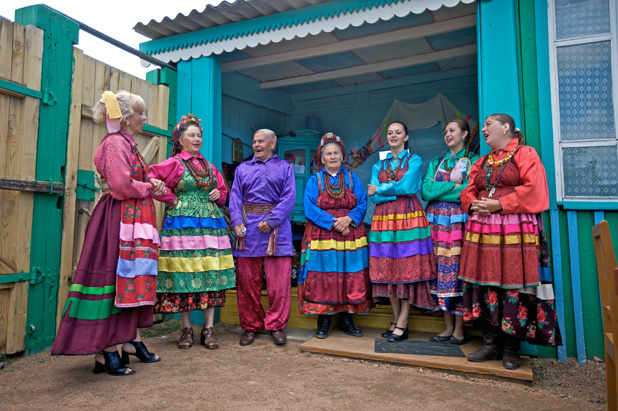 Along the Trans-Siberian, travelers passing through Ulan Ude are treated to a home-cooked meal and concert featuring local singers and musicians from the Old Believer community.
7. Step Inside a Ger in Mongolia
---
For those who choose to stray a little from the original Trans-Siberian line, Ulaanbaatar makes a memorable and worthwhile stop. The capital of Mongolia, Ulaanbaatar is a rich repository of Buddhist art and culture, and a study in contrasts between ancient traditions and 21st century modernity.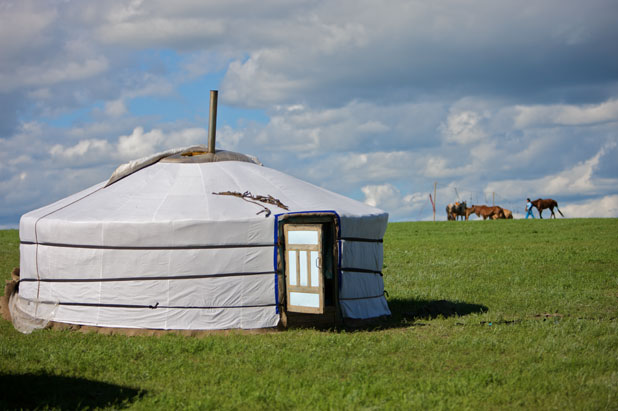 Travelers on Tsar's Gold rail journeys by private train have the option to spend a day in the Mongolian countryside, just outside Ulaanbaatar, relishing the opportunity to experience nomadic life and customs with a visit to a ger, the traditional Mongolian dwelling, and an overnight stay. You can also spend a full overnight in a ger on our small group tour Mongolia to Moscow: A Trans-Siberian Railway Adventure.
8. Experience Mongolia's Naadam Festival
---
More than just another colorful folk festival, Naadam is Mongolia's celebration of the country's best athletes, as well as a point of national pride. Originating centuries ago, this annual event showcases the country's best in wrestling, horse racing and archery, as well as uniquely Mongolian sports such as "ankle-bone shooting."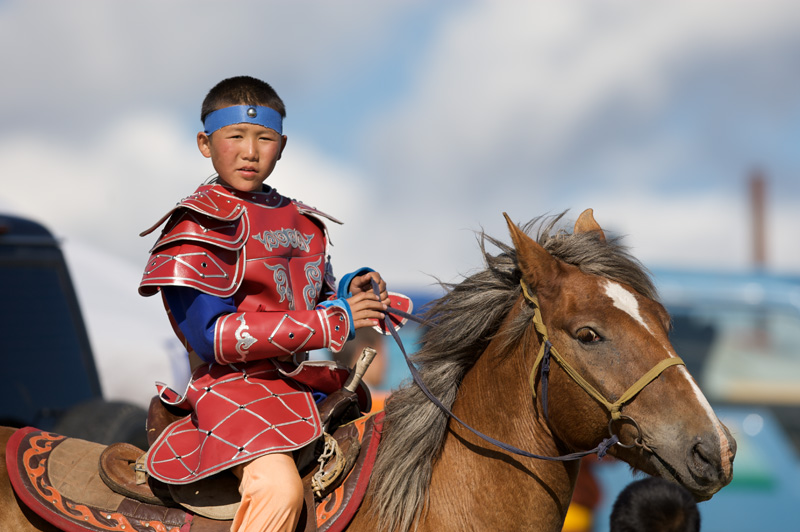 While its traditions and spiritual significance were lost during Soviet times, the Naadam Festival has since been revived, commemorating Mongolia's independence from China (July 11th) and a symbolic reflection of the nation's cohesion and strength. Naadam is so important to Mongolia that it's been designated a part of UNESCO's "Intangible Cultural Heritage of Humanity."
9. Walk Along the Great Wall of China
---
Multi-faceted Beijing makes a fascinating beginning or ending point for an extended Trans-Siberian journey, and no trip to Beijing would be complete without a visit to the Great Wall of China. This UNESCO World Heritage Site, begun during the third century BC, was built to protect China from northern nomadic invaders such as the Mongols.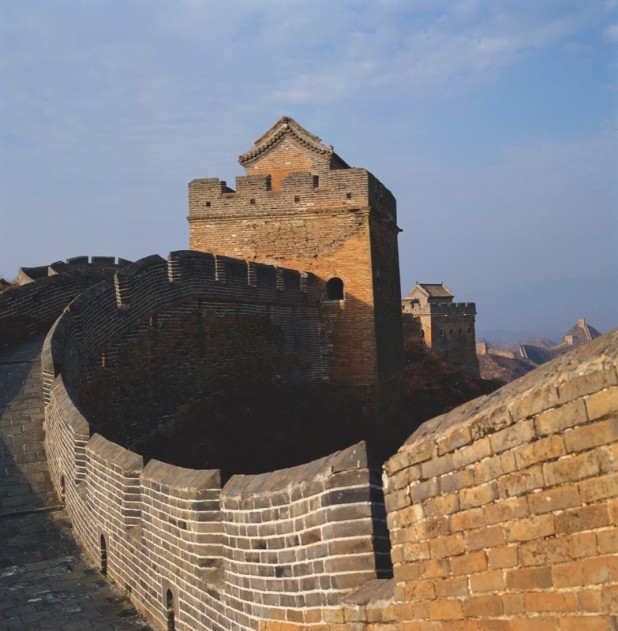 Originally stretching over 3,800 miles, the entire wall today with all of its branches measures over 13,000 miles, winding its course from Dandong in the east to its westernmost point at Lop Nor Lake in southeastern Xinjiang.
Much of what is left of the wall today is restoration from the Ming period (1368-1644). MIR's Trans-Siberian travelers take time to explore Badaling, the best-preserved portion of the Great Wall.
10. Delight in the Spectacular Scenery Aboard the Train
---
No matter where you go along the Trans-Siberian, the scenery is bound to be beautiful, wild and different from day to day. Take a moment to lift your head up from your book or take a much-needed break after an action-packed day to admire the magnificent landscape scrolling outside your cabin window.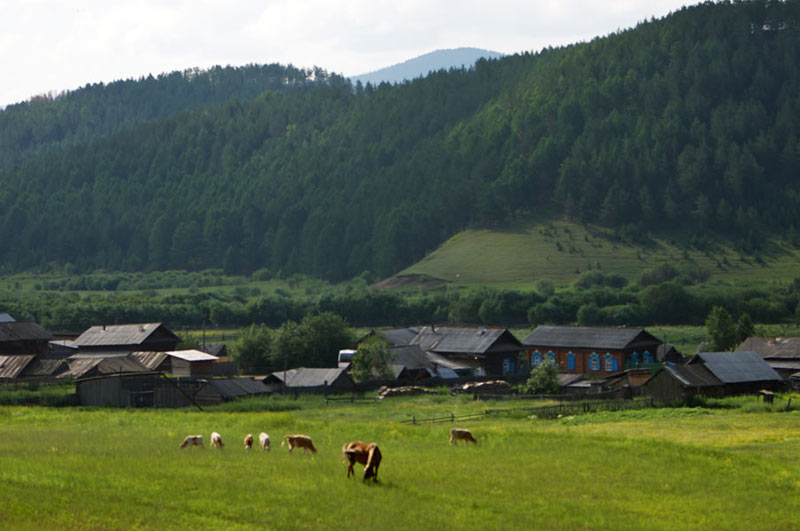 "I really loved watching the Siberian landscape from the train. It seemed like you would go for hours, and not see anything except for the vastness of the taiga—and then you would pass by a small village with beautiful wooden homes and brightly painted shutters. It was much more interesting than I thought it would be, and especially relaxing to watch with a cup of black tea served in a traditional Russian glass."

Lisa Peterson, MIR Private Journeys Specialist

Travel on the Trans-Siberian with MIR
You can visit these destinations and more on one of our many rail journeys along the Trans-Siberian. We offer a wide range of itineraries and rail options, from deluxe and luxury rail journeys by private train to an adventurous small group tour on regularly scheduled trains with locals.
We can also create a hand-crafted custom, private journey that includes your choice of destinations and activities.
MIR has 30 years of Trans-Siberian Railway travel experience, with affiliate offices in Moscow, St. Petersburg, Irkutsk and Ulan Ude offering on-the-ground support. Our full service, dedication, commitment to quality and destination expertise have twice earned us a place on National Geographic Adventure's list of "Best Adventure Travel Companies on Earth."
Our menu of rail journeys by private train also extends far beyond the Trans-Siberian Railway. We offer an array of classic rail journeys along the Silk Route and through the Balkans.