The Legendary Trans-Siberian Railway – Any Which Way You Want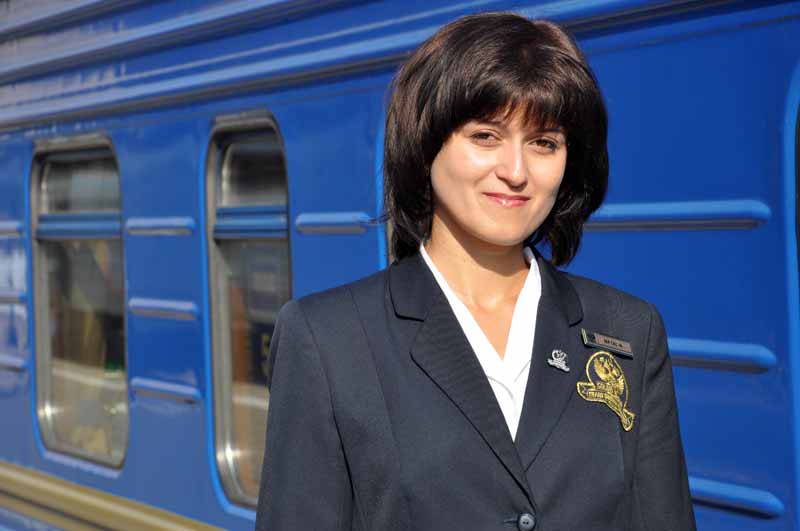 Czar Alexander III was the first ruler to authorize a rail line across Russia, in 1891. At the time, a cross-country journey from Moscow to the Pacific coast took several months of arduous travel, with winter snow or summer mud slowing travel even further.
Today? What a way to go! You're in for a thoroughly relaxing journey with an old-world flavor when you traverse the legendary Trans-Siberian Railway. Whether you go by regularly scheduled train or by chic and comfortable private train, a Trans-Siberian rail trip is an experience to remember for the rest of your life.
(click image to view larger photo)
Depending on where you begin and end, the Trans-Siberian Railway is:

3 ways to ride the Trans-Siberian Railway with MIR:
1. Travel alongside locals on scheduled public trains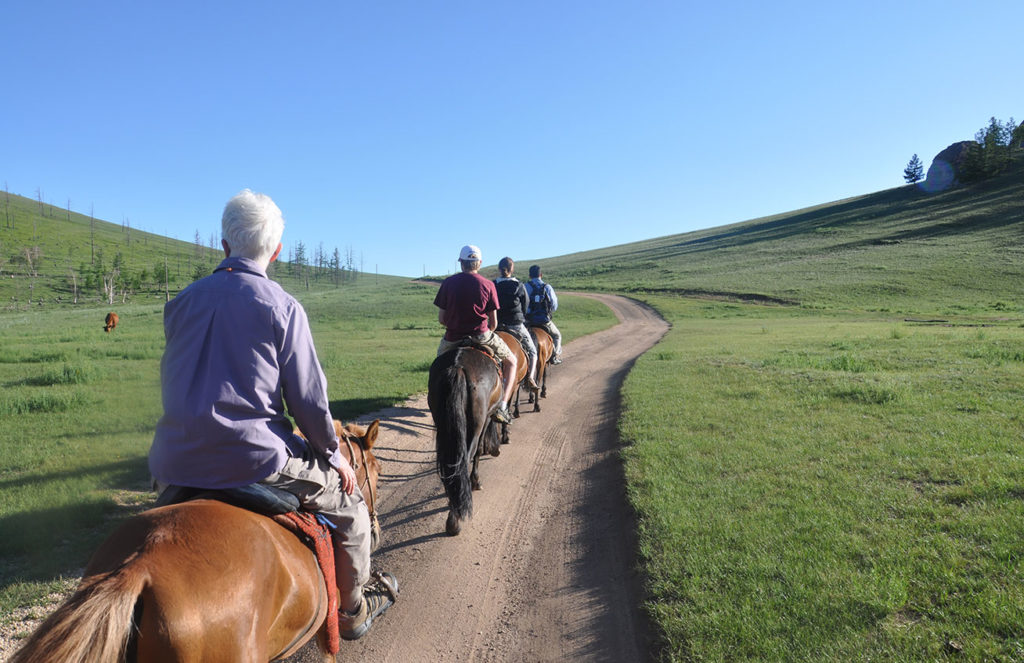 On MIR's small group tour, Mongolia to Moscow: A Trans-Siberian Railway Adventure, travel on regularly scheduled Trans-Siberian trains over a dramatic and variegated route that offers limitless opportunities to meet the diverse local people – Mongol, Buryat, and Russian.
Admire the rolling steppe and monumental rock formations in alpine Gorkhi-Terelj National Park.
Discover how "breaking bread" is a quintessential part of Russian train etiquette and the best way to make new friends.
On the July departure, enjoy Naadam Festival opening ceremonies in Mongolia.
Two small group Trans-Siberian adventure departures
MIR's Mongolia to Moscow: A Trans-Siberian Railway Adventure has two departures to choose from:
July 10 – July 26 (featuring the Naadam Festival in Mongolia)
September 4 – September 20
The Trans-Siberian Railway – your dates/your personalized itinerary
You can also choose to travel on your own custom Trans-Siberian Railway itinerary on local, regularly scheduled trains. Contact our Private Journey department or complete a custom travel inquiry form.
The independent Trans-Siberian trip I took though MIR was a cross-section of Russian life. In my four-person cabin, the changing lineup of cabin mates included an English teacher from Omsk who had never before met a native English speaker, a mother bringing her blind son to a special school in Novosibirsk, and an elderly man and his grandson on their way to Vladivostok to buy a car and drive it back.

– M. Noble
2. Travel through Russia, Mongolia, and China aboard the comfortable Tsar's Gold private train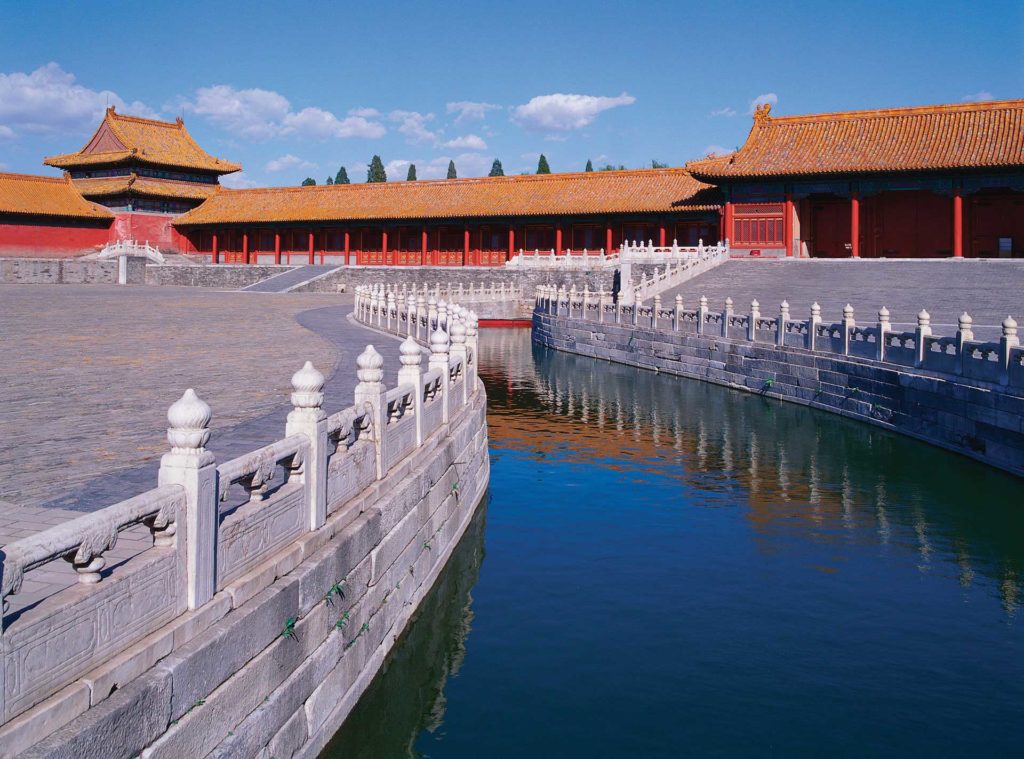 Board the comfortable Tsar's Gold private train on the Moscow to Beijing departure and glide from the metropolis of Moscow, where Red Square and St. Basil's have become the symbols of Russia, all the way to China's capital, Beijing. This route also operates in reverse from Beijing to Moscow.
Enjoy a Russian tea party, with hot drinks, baked goods, and zakuskie (appetizers).
Join travelers from around the world to enjoy the casual and relaxed atmosphere aboard the private train, dining in comfort and watching the scenery roll by.
Compare imperial Russia's Kremlin with imperial China's Forbidden City.
I liked the sense of camaraderie on the train, with an international mix of passengers mingling together. I also enjoyed the hotel stays along the way; they made for a more in-depth understanding of the local culture and the places in general.

– J. Millick
3. Journey in luxury and leisure aboard the exclusive Golden Eagle private train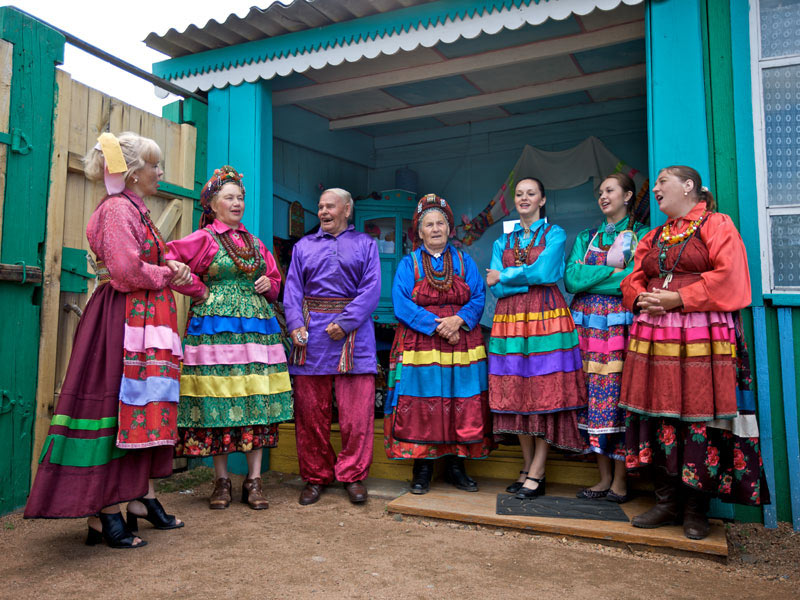 Our rail journeys on the Golden Eagle private train are in a class of their own, combining the dream of Old World rail travel with modern amenities and allowing travelers to experience remote destinations in style and comfort. The luxury Golden Eagle train operates on these Trans-Siberian Railway routes:
I enjoyed the overall experience of being on the [Golden Eagle] train and seeing the vastness of Siberia. Off the train, I especially enjoyed visits to people's homes – the Old Believers in Ulan Ude, the dacha near Irkutsk, the apartment in Novosibirsk.

– K. Lacey

Travel on the Trans-Siberian with MIR
MIR has over 30 years of Trans-Siberian Railway travel experience, with affiliate offices in Moscow, St. Petersburg, Irkutsk, and Ulan Ude offering on-the-ground support. Our full service, dedication, commitment to quality, and destination expertise have twice earned us a place on National Geographic Adventure's list of "Best Adventure Travel Companies on Earth."
Our menu of rail journeys by private train also extends far beyond the Trans-Siberian Railway. We offer an array of classic rail journeys along the Silk Route, around Central and East Europe, and through the Balkans.
Interested in adding a trip along the Trans-Siberian Railway to your travel bucket list? Contact us today!