Browse MIR's Digital Catalog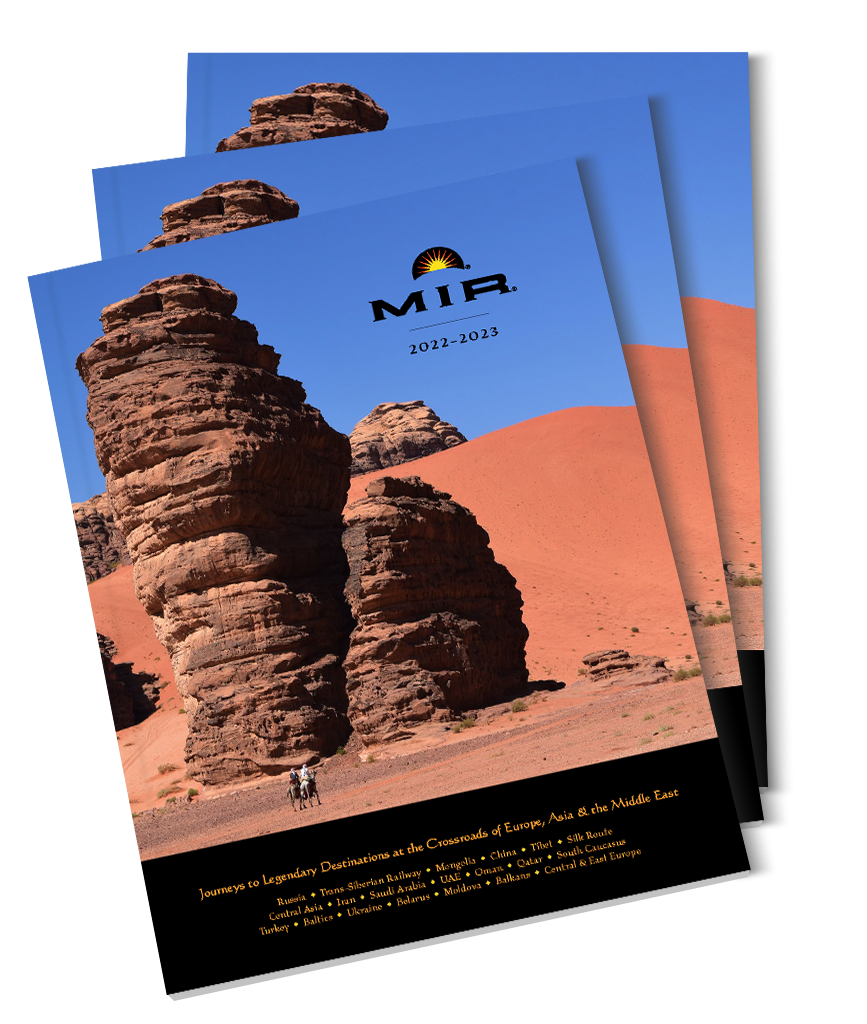 Let the trip planning begin!
Enjoy immediate access to an interactive PDF of MIR's full color, 128-page 2022-2023 digital Catalog detailing over 70 small group tours, independent trips, and rail journeys by private train that go beyond the ordinary and embrace the extraordinary.
Update! International journeys have just become a lot simpler, with the U.S. CDC's announcement that they've dropped the requirement for air travelers to have a negative COVID-19 test to enter the United States as of Sunday, June 12.
Trips to Russia, Belarus and to Ukraine have been canceled for 2022. We will continue to pray for peace and to support organizations providing humanitarian aid to Ukraine–we hope you will join us.