It was the mid-eighties, just before the time of glasnost and perestroika, and soon Gorbachev would open the windows and begin to air out the old Soviet Union.
A fateful move for Gorbachev, and also for MIR founder Douglas Grimes.
A young man with a passion for volleyball, Doug had dreamed of playing the Soviet team, which had long dominated his favorite sport. His enthusiasm led to a behind-the-scenes meeting with the Soviet Olympic team at an exhibition game in Seattle, after which Doug became instrumental in organizing a goodwill volleyball tour of what was then the U.S.S.R.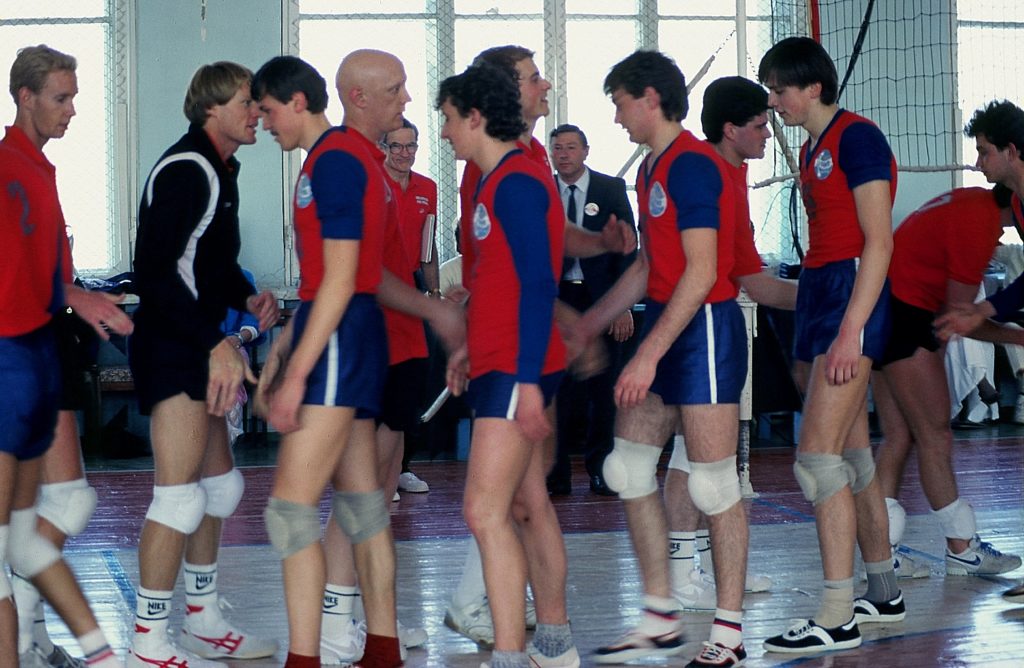 In a time and a place where speaking to Americans was a calculated risk, Doug excelled at making friends and soon immersed himself in the daily lives of his Russian hosts and their families. He connected with the people through spirited and intimate discussions in Russian kitchens, and was delighted by a common understanding.
By the end of the volleyball tour, Doug was hopelessly in love with the Russian people.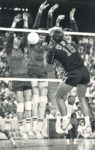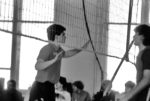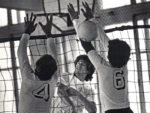 + 1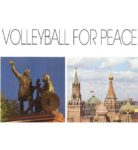 His personal journey inspired him and his small crew to begin bringing other special-interest groups to the U.S.S.R. As their experience grew, a decision was made to found a company that would enable them to continue sharing what they knew about this little then traveled region with others. In 1986 MIR was born, taking the word that means both "peace" and "world" in Russian and Ukrainian languages for its name.
A few years later, fresh out of university and armed with an obscure degree in Russian & East European Studies, Annie Lucas, MIR's future Vice President, joined up with Doug and his growing team. One of her first undertakings was a month-long foray into the Soviet Union that changed the course of her life. She was hooked.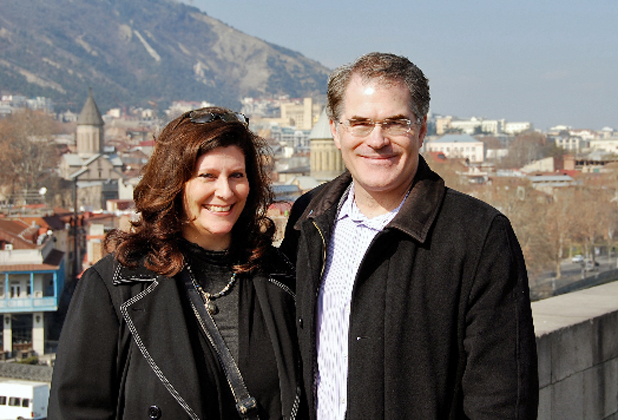 Our deep connections to the stalwart people of the region carried us through the momentous transitions of the 20th century:
The fall of the Berlin Wall and subsequent collapse of the Soviet Union plunged an entire region into turmoil.
Yugoslavia splintered into its Balkan components.
The Velvet Revolution saw the Czechs and the Slovaks parting company.
In the 21st century, the "color revolutions" swept across Georgia (Rose), Ukraine (Orange), and Kyrgyzstan (Tulip).
We followed each story closely, in continuous contact with our offices and partners on the ground. We do the same today when parts of our region experience unrest or political upheaval – inevitable in an area that is so incredibly dynamic and fluid.
As these countries make their ways toward more just and peaceful systems, MIR is there to applaud their progress. Through it all, we remain convinced that there is a charmed circle of curious and pioneering travelers out there who share our abiding interest in experiencing this region before change completely overtakes it.

Overview of Specialties
MIR takes you far from the familiar.
As the recognized expert in travel to Russia, Central Asia, the South Caucasus, and Ukraine, MIR has spent 35 years providing flexible and customized itinerary design to solo travelers, families, couples, corporations, nonprofits, educational institutions, and private clubs.
MIR handles planning for intrepid travelers who crave adventure in under-explored places and areas some consider obscure, remote, difficult, or even controversial.
We're known for rising to the challenge of one-of-a-kind requests from travelers including those who have wanted to:
Visit all 15 former Soviet Republics in a single journey.
Go far beyond Red Square into the vast heartland of Siberia and traverse the length of Russia by train.
Trace the Silk Road across China and through the "Five 'Stans," entirely overland.
Drive themselves through the crossroads of Europe and Asia – from Beijing to Baku, and every place in between.
Our destinations are still vastly under-explored, yet they offer an abundance of enticements, including:
Lake Baikal, the earth's deepest and oldest freshwater lake, teeming with wildlife found nowhere else.
The bazaars of Bukhara, piled with pomegranates and silvery grapes and stacked with handwoven carpets looking as if they had just arrived on the backs of Silk Road camels
The sharp mountainsides of the Caucasus, where a small valley can be a whole world to its people.
Expertise
Every MIR itinerary is handcrafted and fully supported by an unrivaled network of expert guides, ground staff, and local connections, offering the most enjoyable and rewarding way to experience these destinations.
Our network of key field affiliates is strategically positioned from Tbilisi to Tallinn to Tashkent, and is responsive in real time.
There's no other American tour outfitter that deals exclusively with this slice of the globe, and none with more firsthand experience, stronger on-the-ground contacts, or more affection for the region.
These are the reasons savvy travelers choose MIR:
Passion
Exploring the countries at the crossroads of Europe and Asia, and guiding fellow travelers here, has been our overriding passion since 1986. It's all we do.
People
Our Seattle-based travel specialists, overseas affiliated team, international crew of tour managers, and expert local guides are hand-picked professionals who share an unbridled enthusiasm for the destinations and a deep dedication to serving our travelers.
Personalization
Our travelers don't just pass through; they tap into the culture through uncommon and inspired experiences. It is our greatest pleasure to personalize the journey – a pursuit of ours for the last three decades.
Peace – and Peace of Mind
MIR means "peace" and "world" in Russian and Ukrainian languages; to travelers it means "peace of mind." Some travelers have told us MIR also means "Make It Remarkable."
Reliability
As travelers ourselves, we share your urge to discover, connect with, and understand the world through travel, and we endeavor to produce extraordinary travel experiences for you.
Reputation
A company doesn't last 35 years in the travel business without a solid track record. Prestigious university alumni associations travel with us, well-respected travel magazines have acclaimed us, and our trips and catalogs win awards.
Relationships
Over the last three decades we have cultivated relationships with affiliate field offices on the ground in Western Russia, Siberia, Ukraine, Georgia, and Uzbekistan, and partnerships that stretch far beyond.
Resourcefulness
We offer inventive itineraries designed by people who've been there, backed up by the dedication and determination to take on virtually any travel challenge.
Whether you've traveled with MIR before or are considering traveling with us for the first time, we hope you'll let us take you far from the familiar on a memorable journey to the crossroads of Europe and Asia.