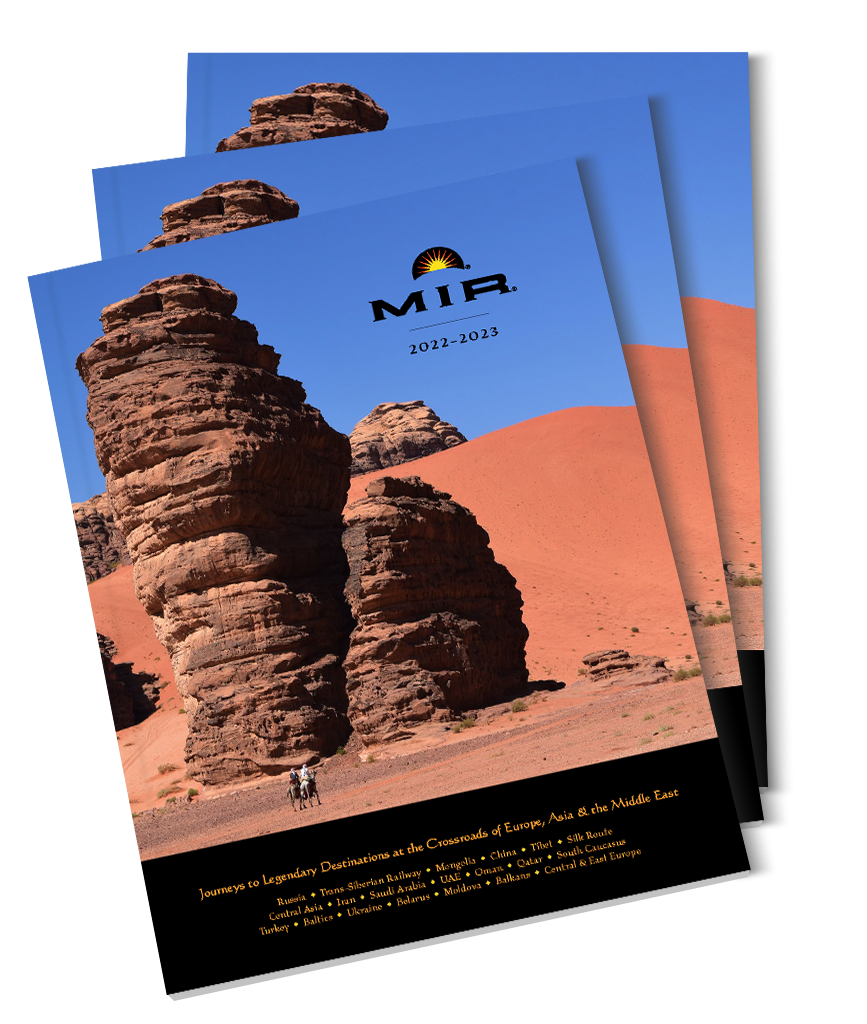 Travel is our inspiration and our craft, and for 35 years, MIR has specialized in helping other travelers discover and explore our favorite places.
From the ancient monasteries and minarets of the Silk Road, to the untamed wilds of the Georgian highlands, we hope that you find our collection of destinations as captivating as we do.
Questions? Call us toll-free Monday – Friday at 800-424-7289, 8:30am-5:30pm Pacific time, or email us.