Epic Overland Expeditions – Ultimate Dream Trips
What does it take to create an epic overland expedition? It could be as adventurous as road tripping across Siberia by vintage automobile, following in the 1908 tire tracks of a pioneering motorist. Or it might be as enterprising as traversing the alluring lands of the Silk Road through China, Central Asia, and the South Caucasus in Land Rovers, a modern-day variation of a camel caravan.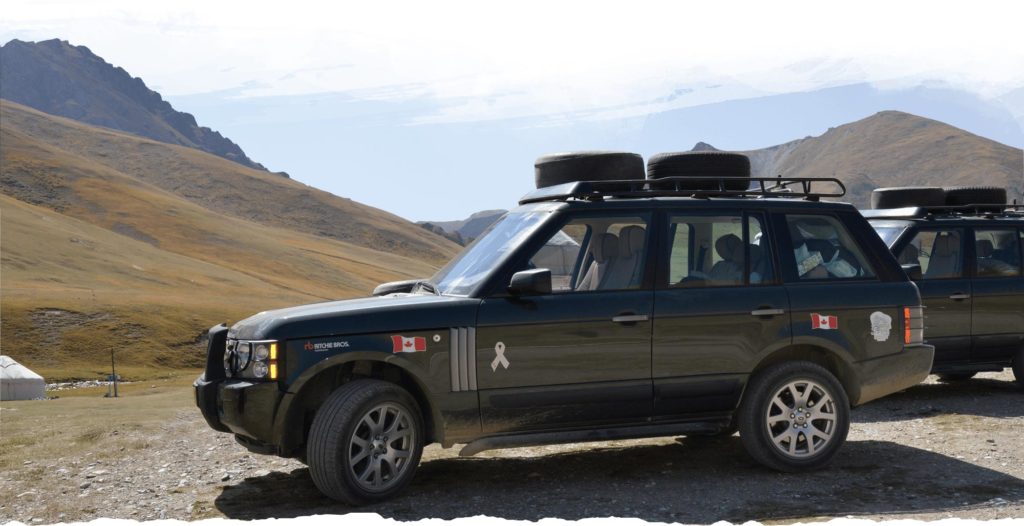 More than thirty years ago, MIR began creating custom journeys for the most intrepid of travelers venturing to the territory of the U.S.S.R. Today, we continue to craft tours to places that are far from the familiar, spanning our territory at the crossroads of Europe and Asia including Russia, Central Asia, the South Caucasus, Eastern Europe, and beyond.
It is one thing to witness the wonders of a new country, hear a different language, eat unfamiliar foods, or sip tea with locals. It is a completely different thing to be the one backstage overseeing the details of that epic journey. Such logistical expertise is what we love to do. It is especially challenging – and satisfying – to plan and oversee imaginative overland expeditions.
Here are some of our most memorable examples of ambitious overland expeditions
An Epic Family Road-Trip
---
These long-time MIR travelers have taken the concept of "epic journey" and truly turned it into a family affair, traveling from two to five months on average each year in their Land Rovers, with sometimes dozens of friends and family joining them in their latest adventure.
Like the Canadian couple with their extended family and friends, many travelers prefer to explore MIR destinations on their own terms, and sometimes in their own vehicles. MIR helps make their imaginative overland expeditions successful by handling visas, multi-border crossings, car permits, hotels in remote places – even where to find the nearest gas station in Siberia.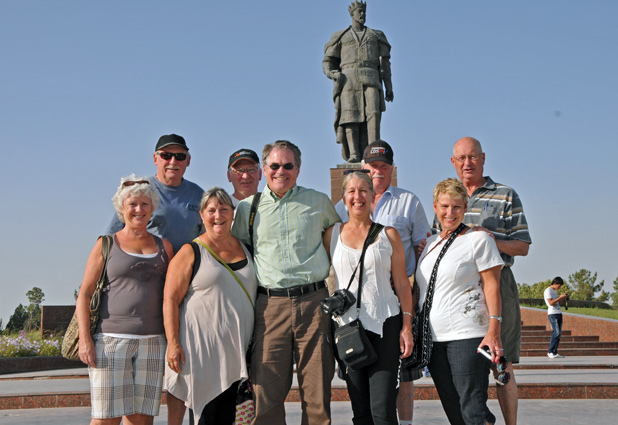 Year after year, we at MIR are delighted to successfully assist this Canadian family through complex logistical challenges on each of their epic journeys.
(click image to view larger photo)
Touring the World in Land Rovers
---
The MIR team has had the pleasure to work with members of the well-traveled Hong Kong-based Land Rover Club on one of their overland expeditions. The 2013 journey from Kazakhstan to Turkey motored through Central Asia's Silk Road and the South Caucasus for 24 days. They had 18 vehicles, 54 participants, and a crew to shoot professional HD videos, with partial proceeds going to their club's favorite charity. They used two of their Land Rovers as support vehicles equipped with supplies for flat tires, radiators, and batteries so they wouldn't waste time searching for local replacement parts.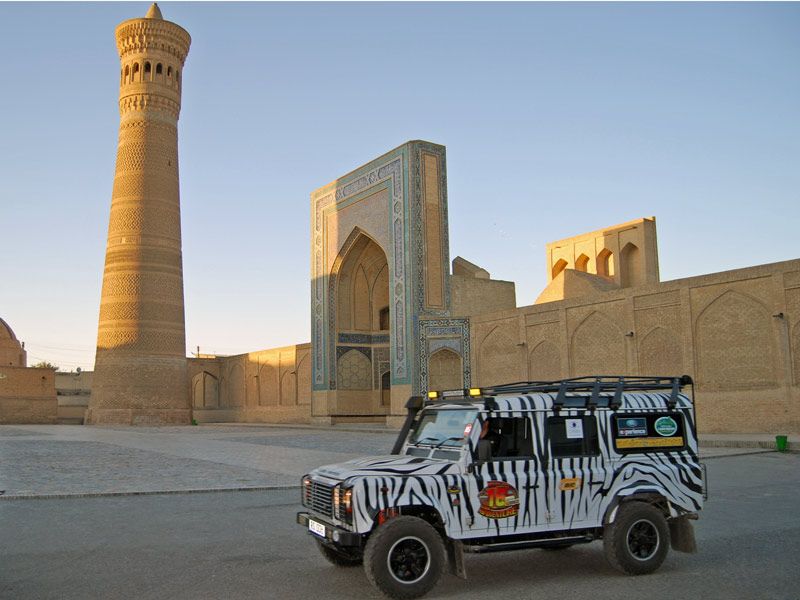 We began initial talks for this epic expedition about a year earlier, coming to fruition in 2013. We created a detailed itinerary, including accommodations, safe parking for the Land Rover vehicles, meals, gas stops, local on-the-ground support, guides, and sightseeing. We also handled very complex border crossing issues that might easily have wilted the most intrepid of travelers.
(click image to view larger photo)
With MIR's help, the Hong Kong Land Rovers' professional video crew was able to document this impressive trip and the awe-inspiring locations. This trailer for the club's video series highlights their Silk Road adventure, shot to help raise money for their charitable cause, an eye clinic in Hong Kong. (You can view all of the Hong Kong club's videos on YouTube.)
Logistical Expertise: Complex Border Crossings
MIR's on-the-ground team typically speaks several languages and is attuned to cultural nuances – helpful skills especially at complex border crossings with the Land Rovers and their vehicles. Sometimes those crossings can take hours and layers upon layers of documents and paperwork; MIR's hands-on expertise can help make the crossing smoother and faster.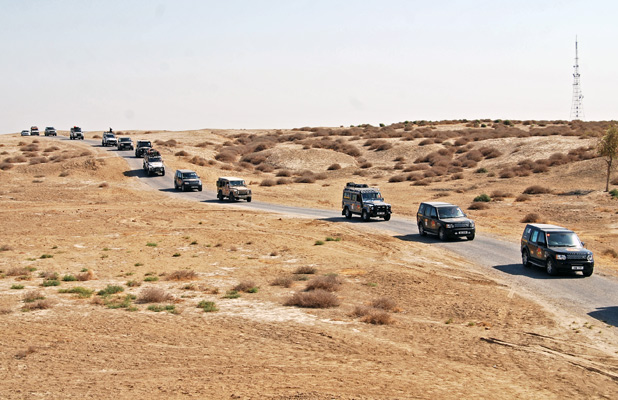 Over the years, travelers repeatedly have told us how much they appreciate the expertise and experience of our logistical expertise in planning and successfully undertaking such complex overland expeditions, like the Hong Kong Land Rovers.
They realize they could never do this by themselves, especially at the border crossings, and how important it is to have a deeply experienced organization like MIR to assist them. Their time is valuable, and they know they prefer to spend their trips traveling and exploring, not stymied with handling their own logistical challenges such as visas, accommodations, and even where to find gas in Uzbekistan!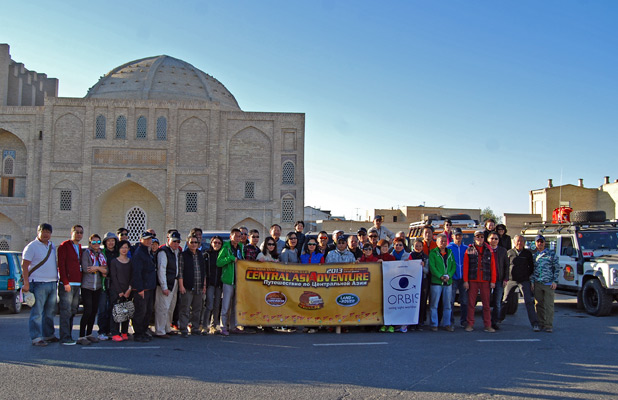 A Daring Road Trip in a 1928 Plymouth Roadster
---
One of MIR's most ambitious overland expeditions was the 12,000-mile segment of an around-the-world tour by vintage car – a 1928 Plymouth Roadster – from Japan to Paris, motoring through China, Siberia, the Baltics, and on to France.
Two modern-day pioneering drivers – Luke Rizzuto and John Quam – faithfully followed as closely as possible the entire 16,000-mile route of the 1908 "Great Race" won by American George Schuster in his Thomas Flyer, a race that transformed the automotive industry.
(click image to view larger photo)
Aided by MIR's logistics and on-the-ground guides and support, Luke and John are now the first in the world to re-create that entire epic ride of 1908. Joining them on that journey in a late-model GMC were pilot Leo Janssens and freelance writer Eileen Bjorkman, both retired Air Force officers.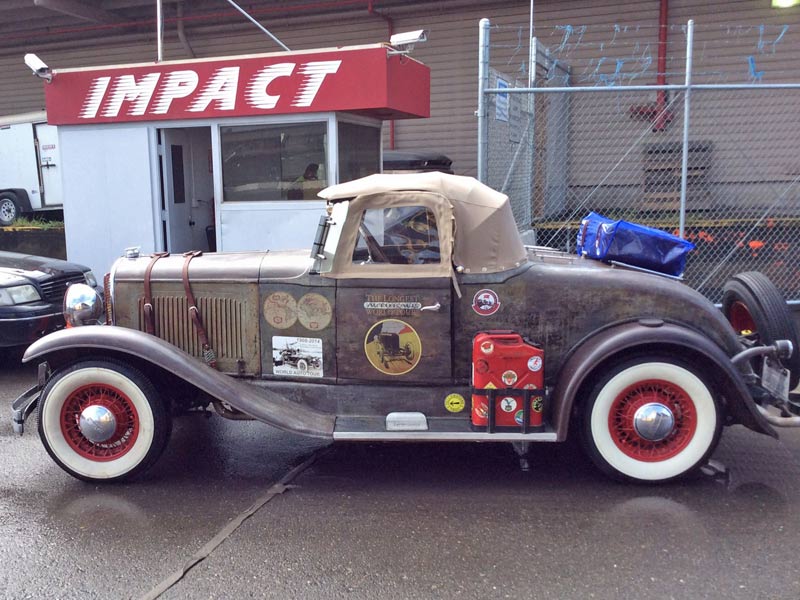 What does it take to create an epic overland expedition? With MIR, it's a memorable melding of expertise, logistics, and imagination.
MIR's specialty is navigating the countries at the crossroads of Europe and Asia – complex places that can stymie travelers on their own, especially at borders known for their historic and modern tensions such as Russia and China, or in countries with frequently changing border requirements like Uzbekistan and Turkmenistan.
We're up to date on the latest information required for each country and have on-the-ground support through our local MIR-affiliated offices, who aid us in overseeing logistics and in creating itineraries to surprise and satisfy even the most discerning and demanding traveler.
We enjoy the challenge of sharing the uncommon places we love and the unforgettable people we cherish on these overland expeditions, and we invite you to imagine your own travel journey – then imagine that journey with MIR.
---
Contact us today to start realizing your travel dreams.
Want to find out more about MIR's beginnings and hear some unparalleled travel stories?