Extraordinary Journeys: A Total Solar Eclipse in Siberia
In the more than 30 years since the founding of MIR, I cannot begin to count the memorable and extraordinarily creative custom journeys that we have nurtured and successfully accomplished. It's not unlike being the director of a movie, overseeing the imaginative beginnings, middles, and endings of a film as well as the critical details that make up each section, each scene.
One of those memorable highlights for me was in the heart of Siberia, chasing the sun in a total solar eclipse.
Celestial Sightings
In 2008, about 350 of us – our international MIR team and travelers from around the U.S. – descended on Novosibirsk, Siberia for a rare event: a total solar eclipse, when the circle of the sun is totally erased by the moon's shadow. Once the stuff of folklore and fear, today astronomers and "total eclipse chasers" fearlessly watch the skies for a solar eclipse in the Path of Totality, the swath of territory where the sun is shadowed by the moon for the longest period of time.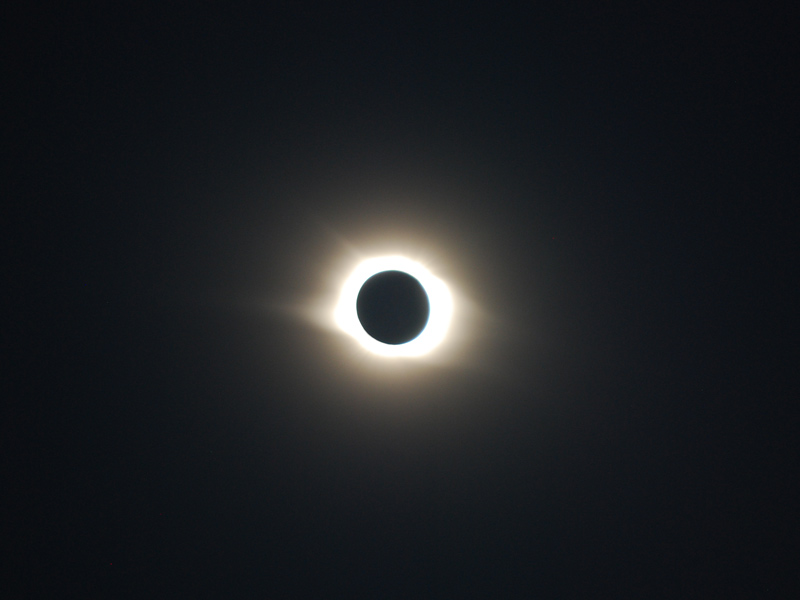 Sunny Siberia
On August 1, 2008, that Path of Totality sliced through the middle of Siberia from top to bottom, entering at Novaya Zemlya, a remote island in the Arctic Ocean, and exiting into Mongolia. In southern Siberia it passed almost directly over Novosibirsk, the region's largest city with a population of 1.4 million at that time. To some people, Siberia may seem as remote as Antarctica. But to us at MIR, it is practically our backyard stomping grounds. We know Siberia like the back of our hand; some of our most popular trips are by private train along the Trans-Siberian Railway, which runs right through Novosibirsk.
(click image to view larger photo)
MIR's Logistical Expertise
Our MIR clients arrived by plane and train to this Siberian city where, at the time, there were limited facilities and accommodations. Some even overnighted in their private train cars. Hotels for such large numbers of travelers were scarce, but we booked 100 rooms for many of our MIR travelers in a newly remodeled hotel, which we had reserved three years earlier hoping that renovations would be finished in time. It was a gamble, but it was one that definitely paid off. Our total eclipse chasers were very satisfied.
(click image to view larger photo)
An International Production
It took a dedicated international cast to pull off this Novosibirsk total solar eclipse. Both our Seattle and overseas offices worked in both English and Russian languages while sorting through complex visa requirements, wide-ranging arrival and departure times, and handling 10 different tour packages – each with its own unique itinerary. We began planning and working behind the scenes for this Siberian solar eclipse in 2005, with our tireless efforts paying off in a smooth execution of this 2008 celestial undertaking.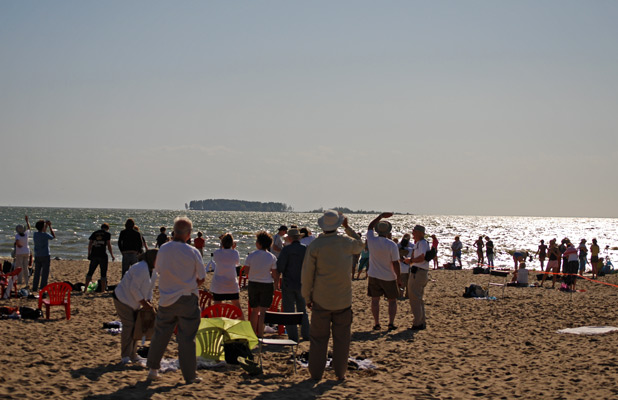 More on "MIR's 30+ Years"
Want to find out more about MIR's beginnings and hear some unparalleled travel stories?
Learn more about "MIR's 30+ Years" of travel experiences and adventures.
Contact us today to chat about your travel dreams.