The Great Outdoors: 7 Unusual Destinations to Go Camping
Extraordinary landscapes can be easily admired from your car or train window, but often the best way to experience nature's astounding beauty is to get out in the open air and see it up close and personal. What better way to do that than by camping in the great outdoors?
In our modern-day world of cars, technology, long workdays, and constant errands, camping offers an opportunity to slow down, reconnect, and escape the hectic pace of everyday life while boosting your understanding and appreciation of the wild world around us.
There are hundreds of spectacularly scenic spots around the globe where you can pitch your tent and sleep under the stars. If you're looking for a truly unforgettable adventure in the wilderness, consider heading a little further off the well-trodden path to one of these unusual and under-explored gems. From lush Lake Baikal in Siberia to totally out-there Turkmenistan, there's something for everyone.
Get ready to grab your gear and go wild on a camping adventure to:
Turkmenistan
---
Nothing beats sitting around a glowing campfire in the great outdoors, and in exotic Turkmenistan you can camp out at the largest one of all — the eerie Darvaza Gas Crater, which locals call the "Door to Hell."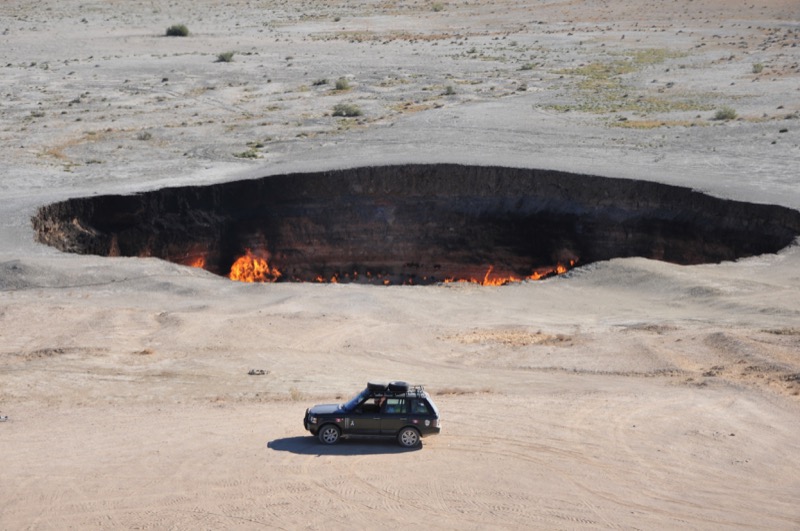 Located about 160 miles north of Ashgabat in the Kara Kum Desert, Darvaza was a site of Soviet natural gas exploration in the 1970s. The story goes that the drilling equipment was swallowed up by a huge sinkhole filled with gas. Engineers decided to burn off the gas to make the cavern safe for more drilling – it has been burning ever since.
(click image to view larger photo)
Spend a night in a tented camp on the glowing rim of the crater, with an al fresco barbecue-style dinner prepared for you onsite. In the evening you can visit two of the craters, taking stunning pictures through the "Door to Hell" as the sun disappears.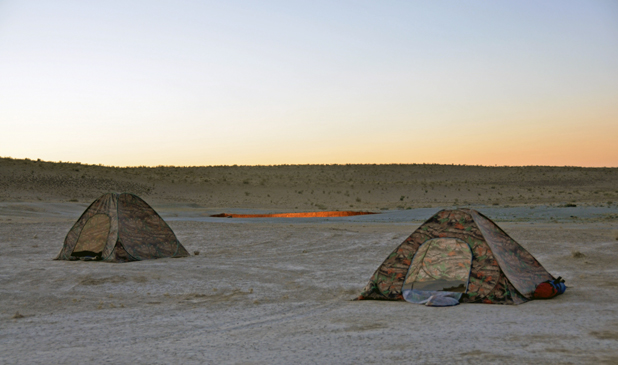 Travel Suggestions
You can camp out at Turkmenistan's "Door to Hell" on MIR's Silk Road Backroads & Byways small group tour or our Essential Turkmenistan private program. Or design a hand-crafted custom private journey to Turkmenistan customized to your interests, pace and dates.
Kyrgyzstan
---
Kyrgyzstan is a mountain nation known for its spectacular beauty and breathtaking, rugged landscapes. The soaring peaks and steep valleys of the Tien Shan Mountains cover most of Kyrgyzstan, making it a perfect environment for adventurous hikers and campers.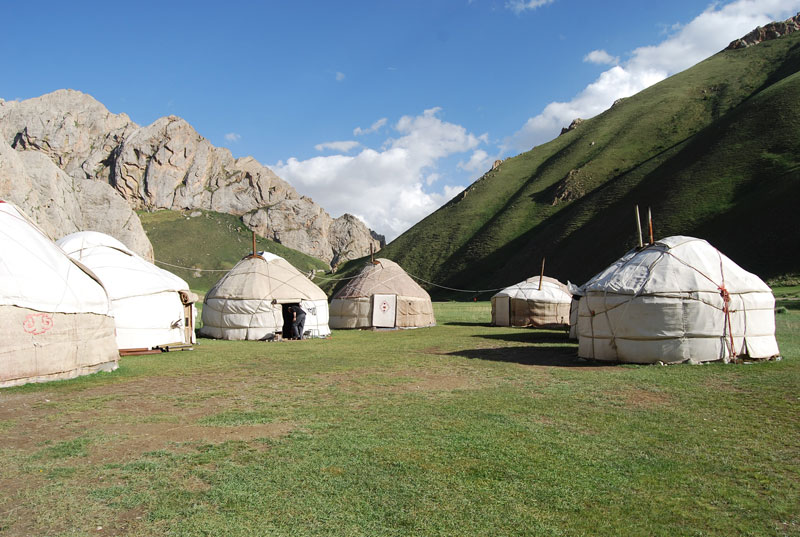 A yurt stay is a fantastic way to camp amid dramatic natural environments, and allows travelers to experience the centuries-old ways of life of rural nomads in the Kyrgyz highlands. We have two favorite spots in Kyrgyzstan that fit the bill:
Tash Rabat
Tash Rabat is a massive stone fortress and ancient caravanserai used by 15th century Silk Road merchants as a rest stop. Situated at 11,580 feet, Tash Rabat is the largest stone structure in Central Asia, and its architecture is similar to that of Samarkand.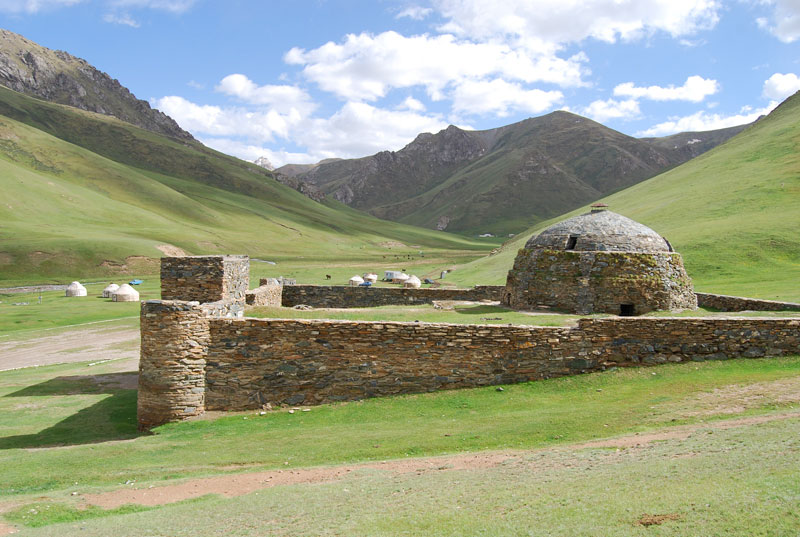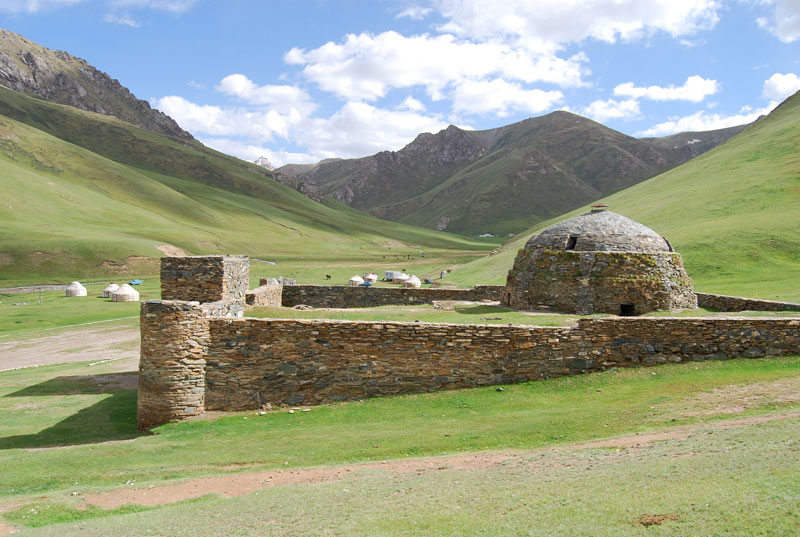 There is some evidence that dates the original structure to the 10th century, when it was thought to have been a monastery for Christians who came here before the Mongolian invasion and the spread of Islam. The fortress contains numerous underground passages, secret exits, and underground prisons.
(click image to view larger photo)
Your hosts, semi-nomadic Kyrgyz families who come every year to let their herds graze in the lush valley, set up camp right next to this incredible historic site. While here, you can enjoy the opportunity to observe them go about their daily lives, or perhaps even learn how to set up a traditional Kyrgyz yurt.
Sary Tash
Sary Tash is a small alpine village situated at an elevation of around 10,000 feet near the Kyrgyz/Tajik border. It's little more than a wide spot in the road, but is an important crossroads with one road leading over the Irkeshtam Pass into Western China and the other heading south to Tajikistan.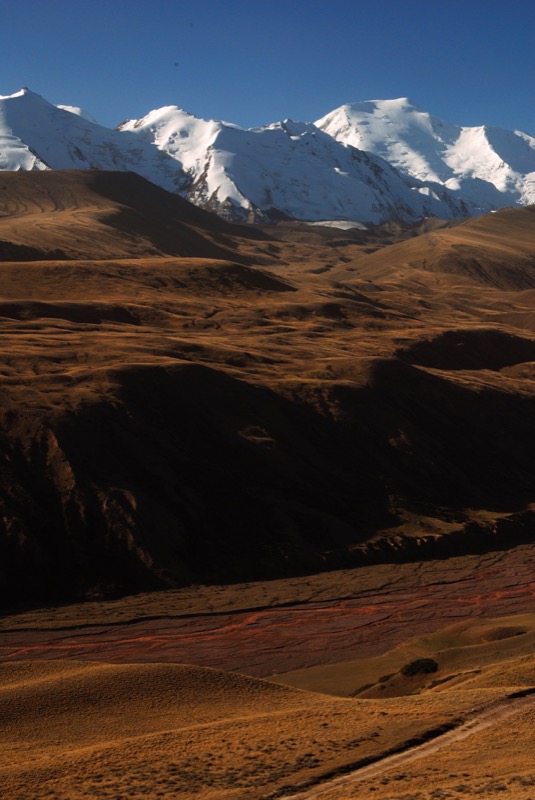 Surrounded by rolling green steppe and spectacular snow-capped peaks, Sary Tash is a wonderfully quiet and scenic place to spend the night if you plan to travel overland towards Kashgar or along the Pamir Highway. You'll be set up with comfortable yurt accommodations, where you can expect warm hospitality coupled with hearty meals from your Kyrgyz hosts.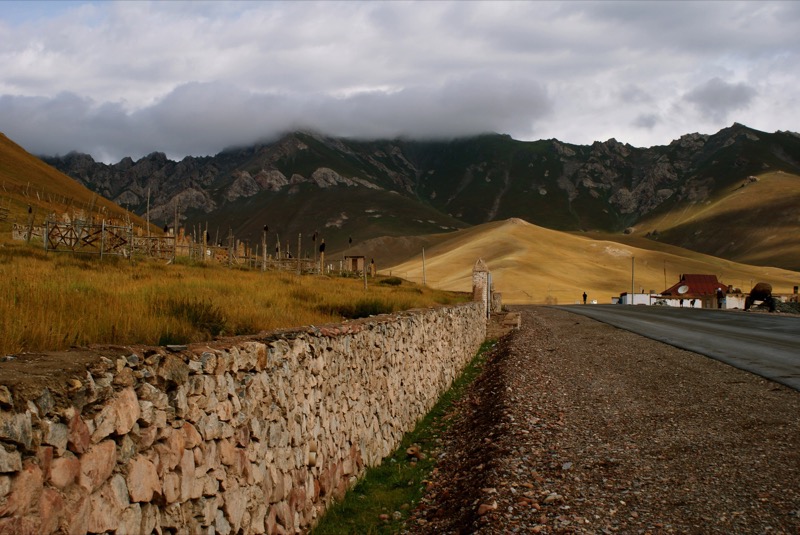 Travel Suggestions
Discover the surprising mountainous landscapes of Kyrgyzstan and camp in a nomadic yurt in Son Kul on MIR's The Pamir Highway: From the Tien Shan to the High Pamirs small group tour. Or you can design a hand-crafted custom private journey to Kyrgyzstan customized to your interests, pace and dates.
Tajikistan
---
Tajikistan is one of the last undiscovered travel destinations on earth, offering some of the most dramatic and unspoiled scenery in the world.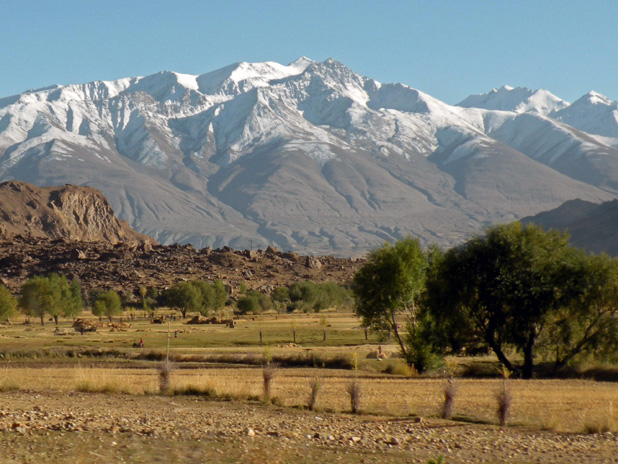 Steep-edged valleys, glacier-fed rivers, spectacular mountain passes, and high pastures growing from the rocky soil of glacial debris all define Tajikistan's rugged landscape. This is especially true within the High Pamirs, an emerging destination appreciated by eco-tourists, hikers, and climbers as well as photographers and connoisseurs of natural beauty.
(click image to view larger photo)
One of our favorite camping sites in Tajikistan is beautiful turquoise Iskander Kul Lake, or Lake Alexander, a high-altitude lake ringed by craggy mountain peaks. Iskander Kul was formed when debris from a landslide dammed up the outlet of the Iskandar River. While here, you can take the opportunity to hike up to a 150-foot waterfall and then over to a smaller lake at the base of a glacial valley.
(click image to view larger photo)
For those looking for something a little more adventurous, the Fan and Pamir Mountains offer several camping opportunities that require a more challenging hike to set up camp.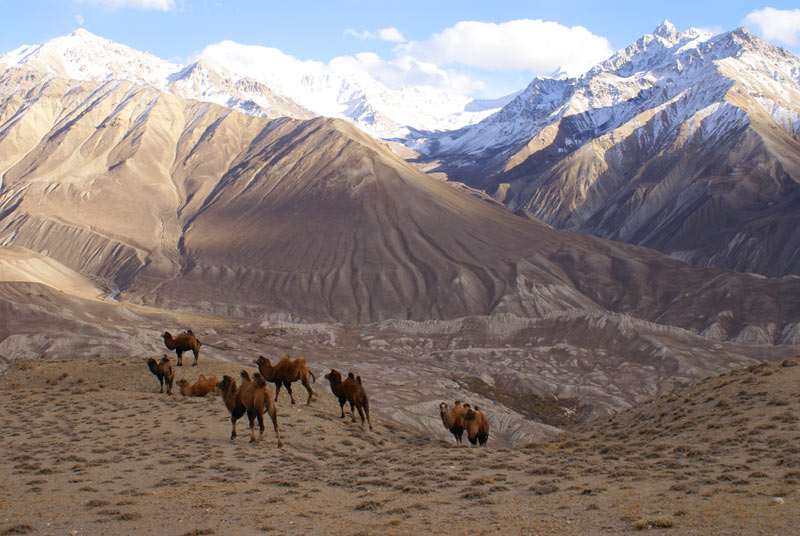 Travel Suggestions
You can camp on the shore of Iskander Kul or even deep within the Fan and Pamir Mountains on a custom private journey to Tajikistan – hand-crafted to fit your interests, pace and dates. A camping trip can also be worked into our Essential Tajikistan private independent tour.
Uzbekistan
---
Set between the Amu Darya and Syr Darya rivers squarely at the heart of Central Asia, Uzbekistan offers great cultural wealth, hospitable people, and of course the fabled Silk Road oases of Bukhara, Samarkand, and Khiva — all three UNESCO World Heritage Sites. Beyond the stunning architectural wonders of these ancient cities, striking natural beauty abounds in the rural Fergana Valley, the remote towns of Karakalpakstan, and out in the vast desert sands of the Kyzyl Kum, or "Red Sand," Desert.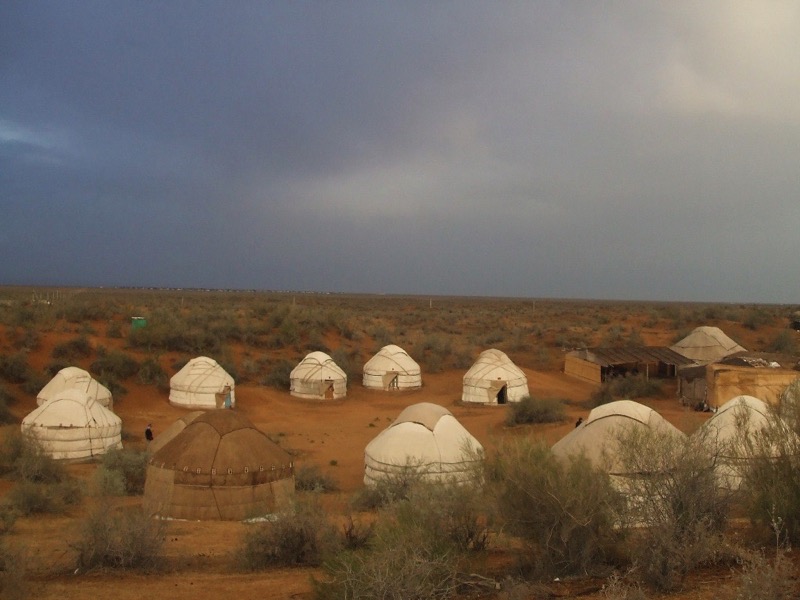 A night spent in a nomadic yurt camp in the Kyzyl Kum is a particular highlight for many MIR clients that have traveled to Uzbekistan. Here, travelers can experience a side of traditional Uzbek culture not often seen in the more famous caravan cities, and gain insight into life along the Silk Road as it must have been hundreds of years ago.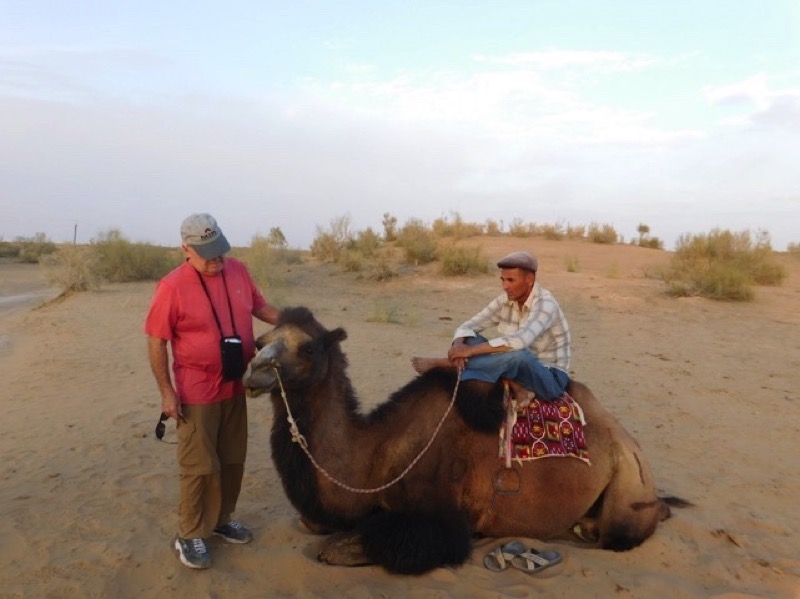 At the yurt camp, your hosts will prepare an authentic Central Asian dinner over a crackling campfire. As night falls, local Kazakh tribes provide the evening's entertainment, showcasing their traditional music and dances.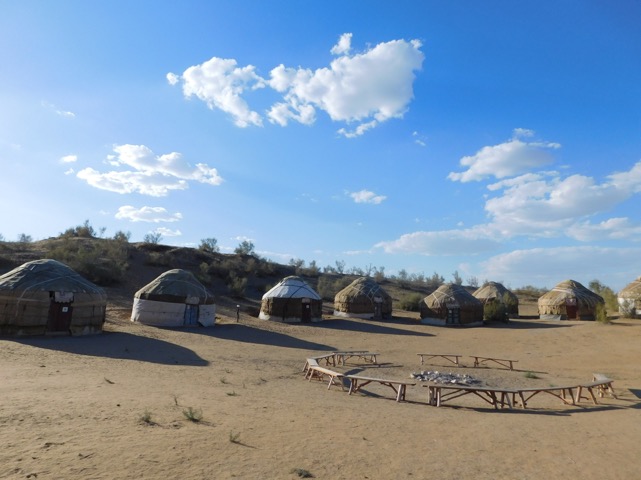 Travel Suggestions
MIR's Silk Route Odyssey: Caravan Across Uzbekistan small group tour includes a night spent in a nomadic yurt camp in the Kyzyl Kum. You can also add a yurt camp stay to a flexible essential tour or custom private journey to Uzbekistan.
Mongolia
---
Mongolia is a camper's paradise — it's all about open spaces, breathtaking scenery, and peaceful surroundings. The endless grasslands and clear blue lakes of the steppe make a dramatic backdrop for the tiny round gers of lone nomadic families. Compare that with the vast Gobi Desert, where sundown lights up the Flaming Cliffs, and where the red sands preserve the remains of mighty dinosaurs.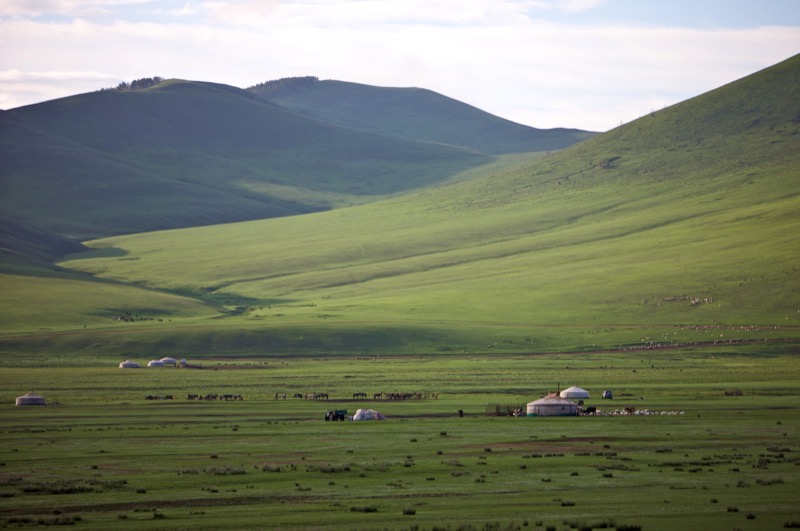 Mongolia offers nearly limitless options for camping — there's something for everyone, whether you want to explore alpine mountain ranges in the north or go deep into the back-of-beyond in the Gobi. Most accommodations will be in gers, the traditional nomadic dwellings in Mongolia. This presents a wonderful opportunity to engage with Mongolia's warm and hospitable people, and to immerse yourself in ways of life that have changed little throughout the centuries.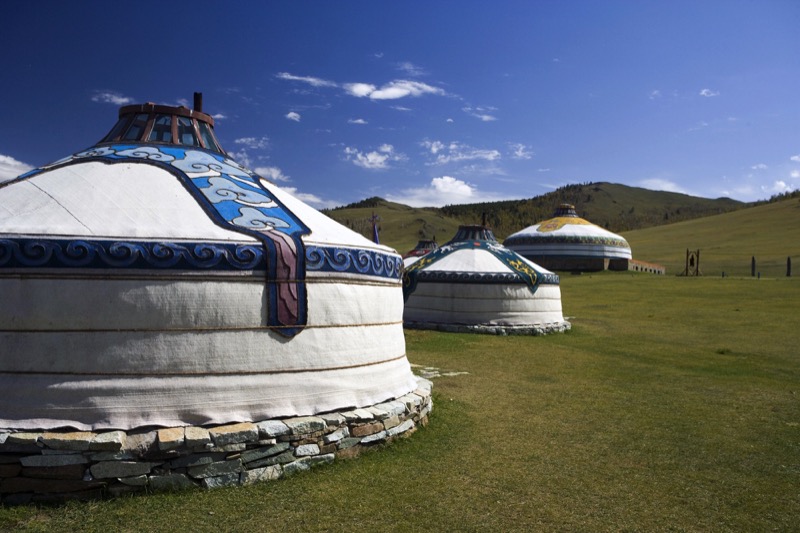 Some of our favorite locations for camping in Mongolia are Lake Hovsgol, the Gobi Desert, and Gorkhi-Terelj National Park.
Lake Hovsgol
The geologically younger sibling of Siberia's Lake Baikal, Lake Hovsgol is Mongolia's deepest lake and one of its oldest. Set amidst incredible alpine scenery, the cold pristine waters of the lake remain clear up to 50-75 feet. Lush meadows support moose, elk, deer, and the reindeer herds of the Tsaatan nomads. They aslo shelter thousands of migratory birds on their way north to Siberia.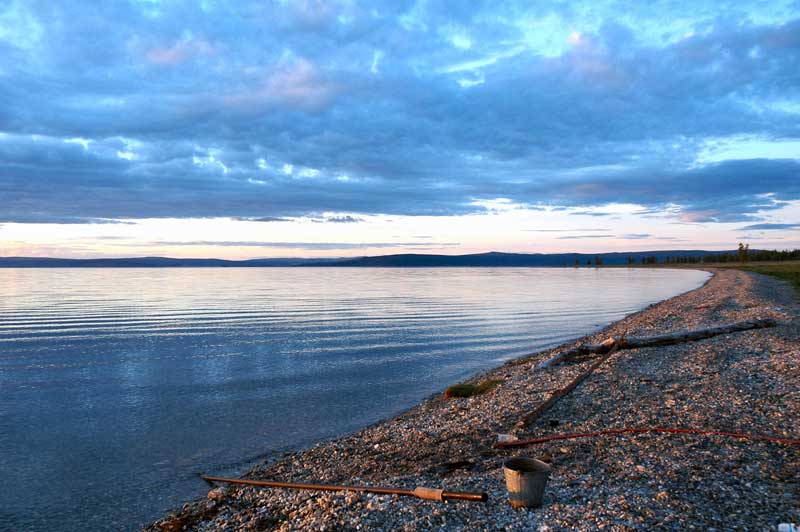 At Hovsgol, you can camp directly by the lakeside in traditional tented gers. Basic amenities are provided in each of the gers, with a restaurant, shower, and toilet facilities located in a separate building.
(click image to view larger photo)
The Gobi Desert
Mongolia's southernmost province of semi-arid desert, the Gobi stretches for 3,000 miles along the border of Mongolia and China, and has been the sites of some of the most important paleontological discoveries of the 20th century. This area is home to colossal sand dunes, rocky canyons, and the red-gold Flaming Cliffs; and is the natural habitat of gazelles, snow leopards, Bactrian camels, and golden eagles.
(click image to view larger photo)
One of the best campsites in the Gobi is the Three Camel Lodge, Mongolia's premier eco-lodge and ger camp. Travelers at the lodge sleep in traditional felt gers, each with an unobstructed view of the Gobi and the heights of the Gobi-Altai Mountains beyond. Meals are served in a large ger, modeled after the ceremonial tents of the great khans.
(click image to view larger photo)
Gorkhi-Terelj National Park
Named after an alpine plant related to wild rosemary, the Gorkhi-Terelj National Park abuts the 4,600-square-mile Khan Khentii Strictly Protected Area, where very few humans live. At over 5,000 feet, Gorkhi-Terelj is a sweeping alpine landscape of temperate grassland, small pines, and huge rock formations dotted with rustic gers and grazing livestock. Here, travelers can get a feel for the huge distances and enormous sky that nomads have contended with for eons.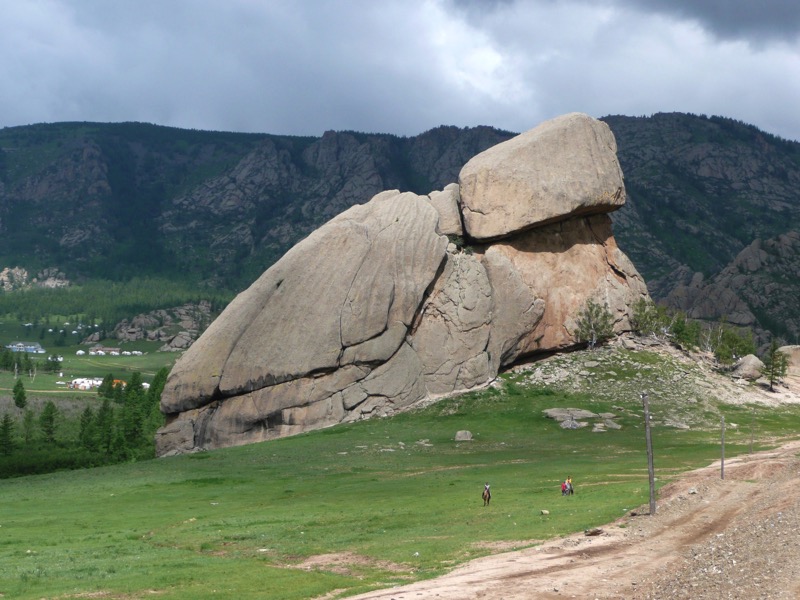 Gers in this area include wooden-framed beds, dressers, and a wood-burning stove, with shower/toilet facilities located in a separate building.
(click image to view larger photo)
During your stay in Gorkhi-Terelj, you can explore the area's scenic terrain on a variety of hikes, or perhaps take a horseback ride. You can also enjoy an opportunity to visit with a nomadic family and hear stories about their daily lives on the steppe.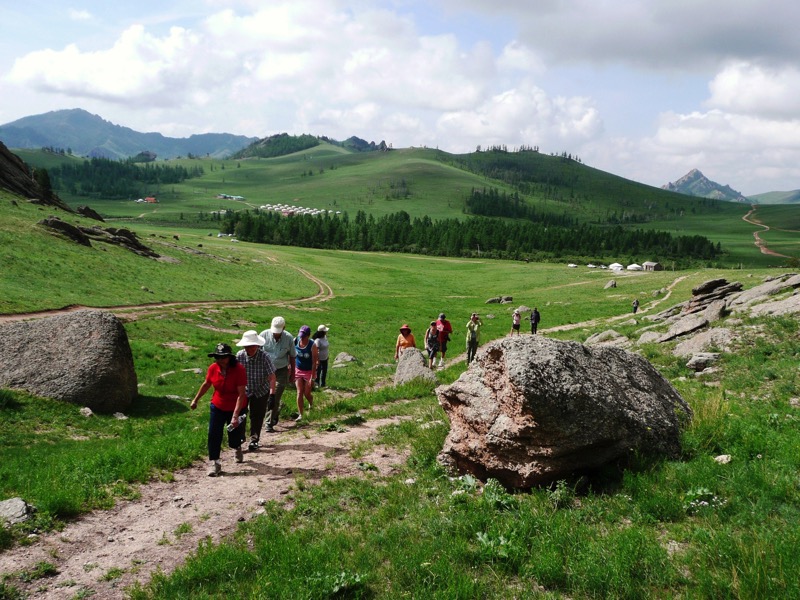 Travel Suggestions
MIR's small group tours to Mongolia include one or more overnight stays in a ger, ranging from simple ger camps in alpine Gorkhi-Terelj National Park to more luxurious gers at the Three Camel Lodge in the Gobi:
You can also design a custom private journey to Mongolia hand-crafted to fit your interests, pace, and dates.
Siberia
---
Siberia is a region of unsurpassed wild beauty and incredible natural riches. Its soaring mountains, plentiful lakes and rivers, and far-flung expanses of taiga (treeless tundra) and rolling steppe hold a tremendous diversity of cultures that have learned to co-exist in spite of the extremes of climate, terrain, and history.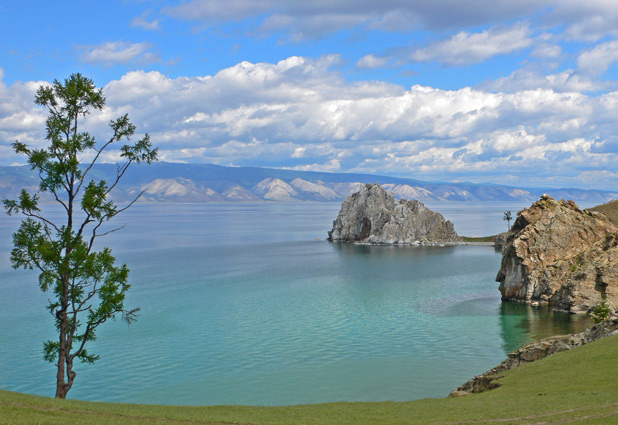 One of Siberia's most beautiful sights is UNESCO-listed Lake Baikal. Called the "Sacred Sea" by the indigenous people who have lived along its shore for hundreds of years, Baikal is the most ancient lake in the world. The lake basin is almost a mile deep in places, and holds about 20% of the world's unfrozen fresh water. Baikal's great age and isolation have produced one of the richest and most unusual ecosystems on earth — it's home to over 1,500 species of aquatic life, including the world's only landlocked freshwater seal, the nerpa.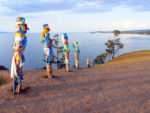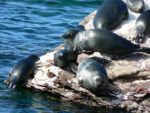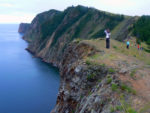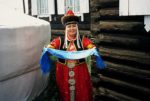 + 1

(click image to view larger photo)
Baikal is quickly becoming a favorite spot with hikers, outdoor enthusiasts, and campers thanks to the creation of the Great Baikal Trail system, an ongoing project that aims to create a series of trails encircling the entire circumference of the lake. Plenty of fantastic multi-day hiking and camping options exist here that cater to a wide range of activity levels.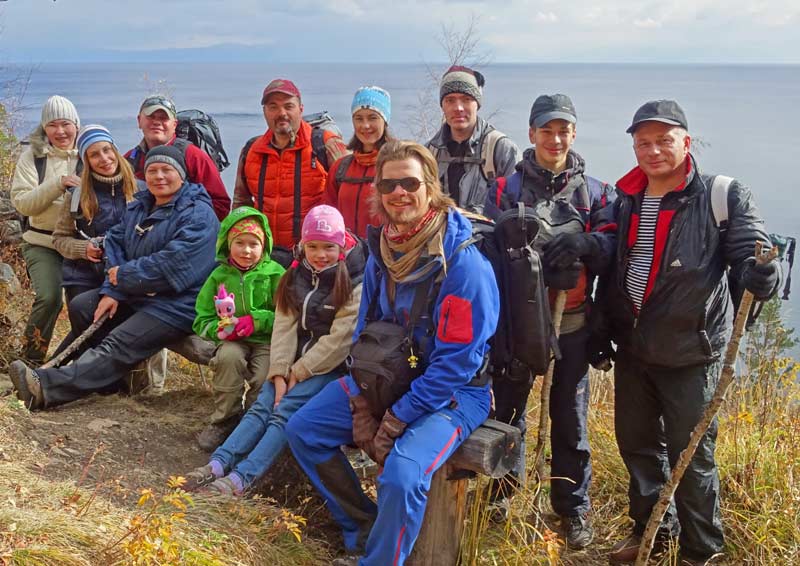 One option that's easily accessible for camping is along the longest section of the Great Baikal Trail running from Listvyanka to Bolshoye Goloustnoye, a small town about 34 miles north along the lake. The full hike usually takes three days and features swift transitions between sandy beach, coastal bluffs, and deep forest with minimal fluctuations in altitude — perfect for backpackers.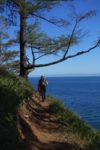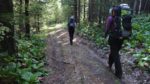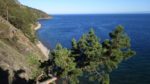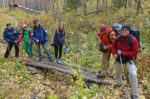 + 1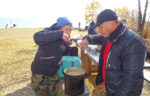 (click image to view larger photo)
Traveling with a knowledgeable guide, you'll have planned snack and lunch stops en route; and in the evenings you can enjoy dinner and watch the sunset from a picturesque locale on the shore of Lake Baikal.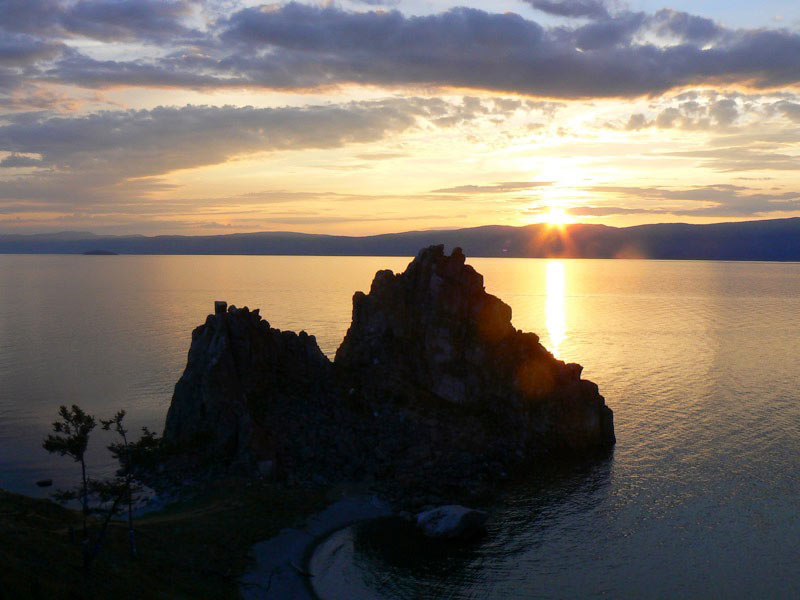 Travel Suggestions
Experience the alluring beauty of Siberia's Lake Baikal and camp along its rugged shoreline on a custom private journey to Siberia, hand-crafted to your interests, pace and dates. You can also add in time on the Great Baikal Trail to an Essential Siberia private trip.
Kamchatka
---
Thrusting upward from the Pacific Ring of Fire, Russia's Kamchatka Peninsula contains one of the most unique and pristine ecosystems in the world.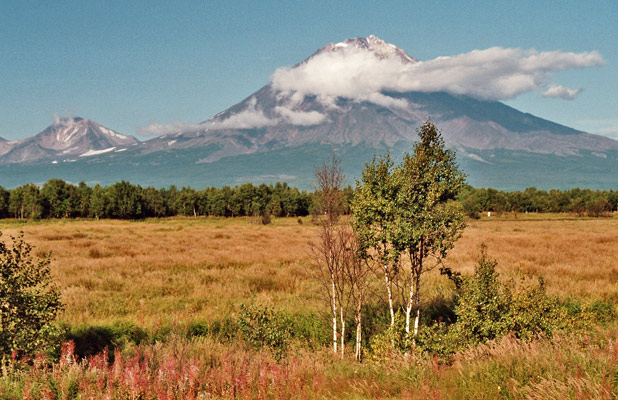 Only since the late 1980s and early 1990s have tourists and foreigners been allowed into this area. Its often said to be reminiscent of Yellowstone National Park due to the presence of hundreds of mud-pots, fumaroles, and geysers. This extensive geothermal activity has given rise to the multitude of volcanoes on the peninsula.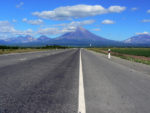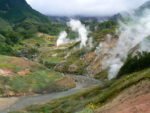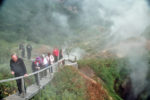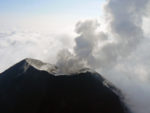 + 1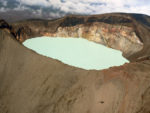 (click image to view larger photo)
Kamchatka's rugged and relatively untouched terrain hosts an impressive range of diverse wildlife. Thousands of reindeer, snow sheep, foxes, wolves, sables, and bears — the largest in Russia — reside in the interior while coastal areas support populations of seals, sea lions, otters, and incredible Steller's sea eagles, which are found only in the Russian Far East.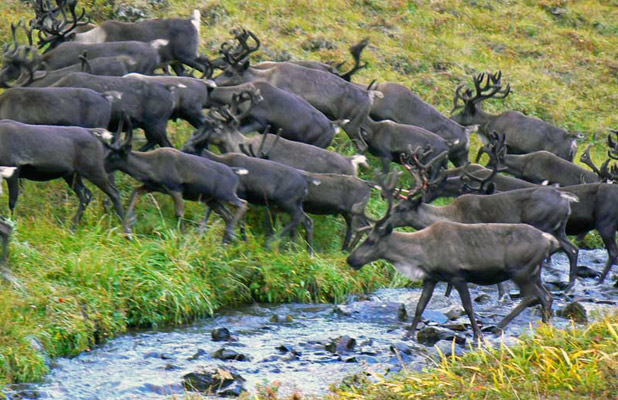 Of the many camping options in Kamchatka, one particular favorite of ours is in the central part of the peninsula along the Bystraya River, the second longest in Kamchatka. The campsite is situated right along the river and is surrounded by incredible alpine mountain scenery. During the day you can set out on a hike or river rafting excursion, or try fishing for some of the numerous salmon, char, and trout that pass through here on their annual migrations.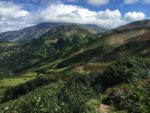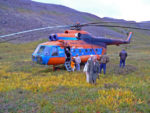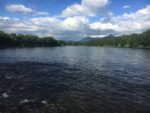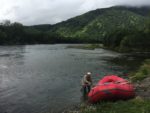 + 1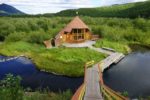 (click image to view larger photo)
Travel Suggestions
You can camp in the wilds of Kamchatka on a custom private journey to the Russian Far East handcrafted to fit your interests, pace, and dates. If you want to stay in a hotel while in Kamchatka, try MIR's small group tour Remote Russia: Yakutia & Kamchatka.
Explore the Great Outdoors with MIR
MIR is celebrating more than 30 years of taking travelers on the roads less traveled at the crossroads of Europe and Asia. Our full service, dedication, commitment to quality, and destination expertise have twice earned us a place on National Geographic Adventure's list of "Best Adventure Travel Companies on Earth."
30 years of travel expertise means that the specialists at MIR know how to get there, what to do while you're there, and how to enhance your trip in each of our destinations.
Wondering which destination or itinerary is right for you? In addition to browsing the pages of our free catalog, you can narrow down your choices online using our Trip Finder and the Destination Map.