Doug's Tips on How to Travel the Trans-Siberian Route on a Russian Railways Train
MIR co-founder and president Doug Grimes has ridden on many a Trans-Siberian train during his lifetime of travel. Here he gives some insider tips on how to survive – and flourish – on a regularly scheduled Russian Railways journey on the Trans-Siberian line from one end of Russia to the other.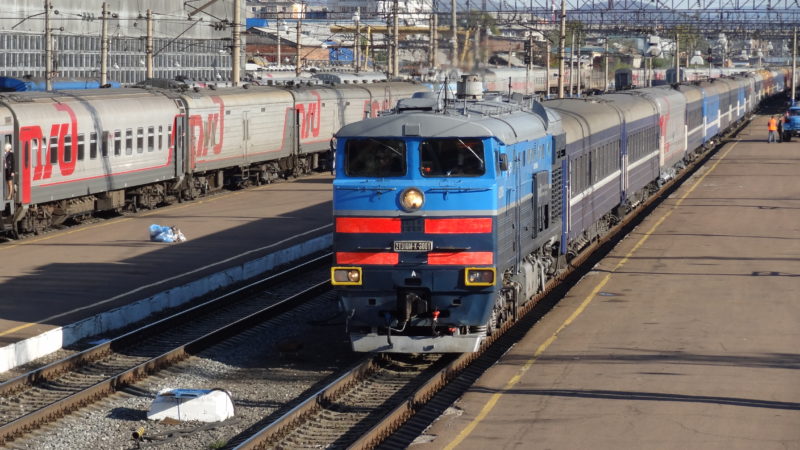 Riding a regularly scheduled Russian train is an adventurous, immersive experience. Train travel is still the most typical way for Russians to get around the largest country on earth, so riding the trains alongside local people is a great way to get an insider's look into the diversity of Russian culture.
Travel by train is a chance to disconnect (no Wifi on board) and enjoy a relaxing few days. Read, snack, and watch the world go by in your cozy cabin, or meet and greet out in the corridor; visit with new friends in their cabins, or as you pass through other cars on your way to the restaurant car.
I've spent a fair amount of time traveling by train across this region, and find the route from Mongolia to Moscow done by regularly-scheduled rail and in the company of a small MIR group to be one of the most unusual and serendipitous. Connecting with locals aboard the public rail system stretching from Mongolia to Moscow is one of my favorite ways to travel the Trans-Siberian.
What to Expect: Sleeping Cabins and WCs
---
Russian sleeping cars are efficiently laid out, with a small compartment or two at one end for the attendants (a male is called a provodnik and a female, provodnitsa) who are in charge of each car. Across the narrow corridor from the attendants' cabins is the samovar, a big tank of boiling-hot water on tap for anyone who wants a cup of tea, instant coffee, or soup.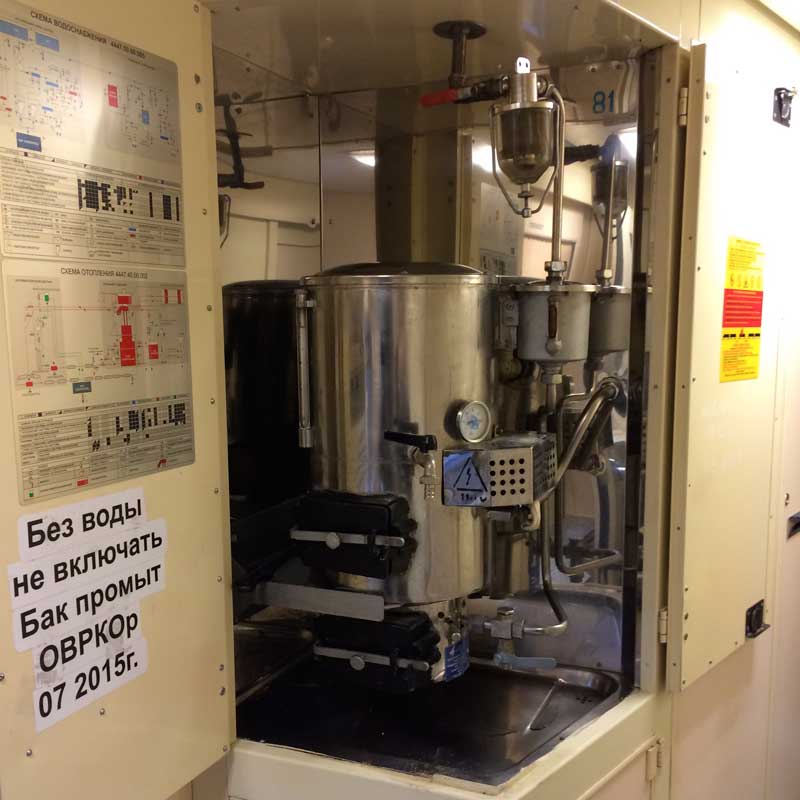 Sleeping Options: First or Second Class
Aboard the rails, the sleeping cabin options are generally two-berth (first class) or four-berth (second class) cabin types. While both cabins are the same size, first-class cabins are furnished with two lower bunks; second-class cabins are outfitted with four bunks – two up, two down – divided by a two-foot passageway. Cozy quarters, but the design is very efficient; and there's typically storage space under the lower bunks as well as over the doorway.
(click image to view larger photo)
On the Mongolia to Moscow small group tour program, second-class (four-berth) compartments are the standard. MIR travelers are assigned a second-class cabin sharing with three other people, or can choose to upgrade to a two-berth cabin (when booked in advance).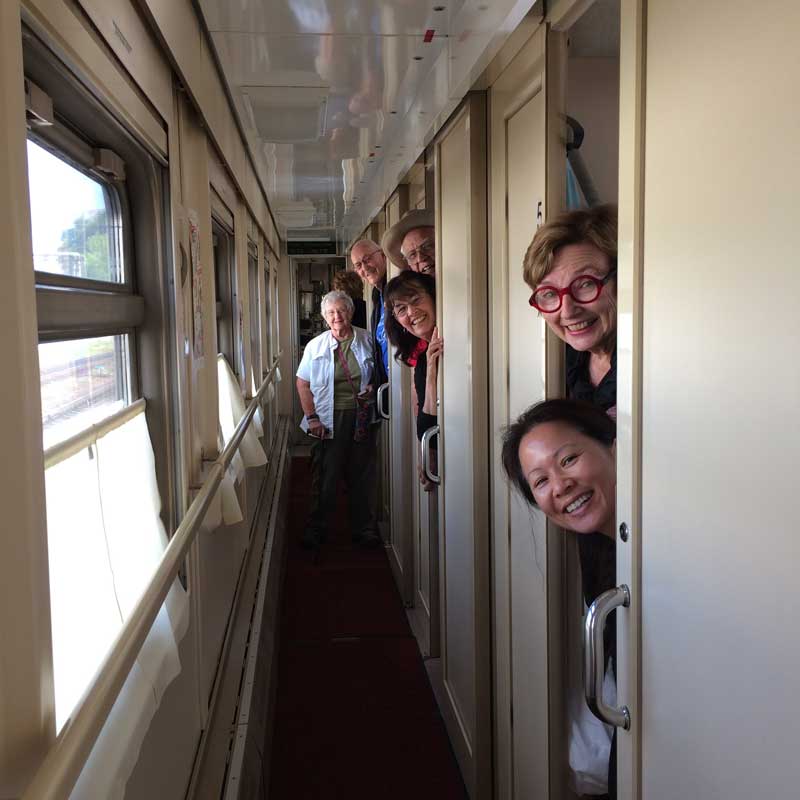 A carpeted corridor runs alongside the windows on one side of the train car, and the sleeper cabins are on the other side. The corridor is a favorite spot to stand and watch the scenery as you chat with fellow travelers. It makes a welcome change from sitting or lying on your bunks.
Vital Information: The Bathroom Situation
At each end of the car there's a WC outfitted with a sink and a metal toilet. Showers are generally not available on the regular trains and should not be expected. WCs will usually be locked from 20 minutes before arrival at a station until 20 minutes after departure, so plan ahead. And carry your own toilet paper and hand sanitizer, just in case.
(click image to view larger photo)
Life on the Train
---
One of the most interesting features of riding the Russian rails is interacting with other travelers from across Russia and the world. 
On MIR's Mongolia to Moscow small group tour program, travelers are generally matched into cabins with other members of the group based on the group make-up, which means they may be mixed gender cabins.
Russian train travelers are accustomed to sharing a train compartment with people of a different gender. If you find yourself sharing with such a person, the tradition is to ask them to exit the compartment while you are dressing or preparing for bed; they will expect the same of you.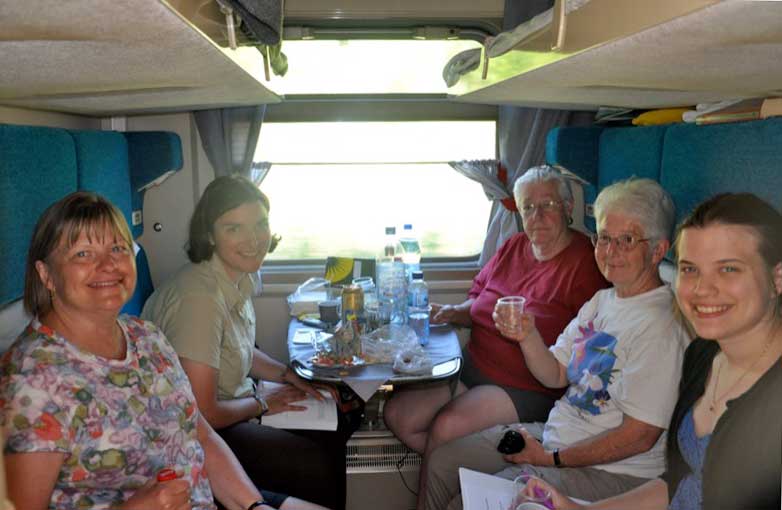 If you're traveling independently on a pre or post-group tour by train and have purchased one ticket for the compartment, keep in mind that the railway will allocate the open berth(s) in your compartment to another traveler. Finding that your new cabin mate(s) is a complete stranger – and possibly of a different gender than your own – is the standard on the regular trains, and is not a cause for alarm.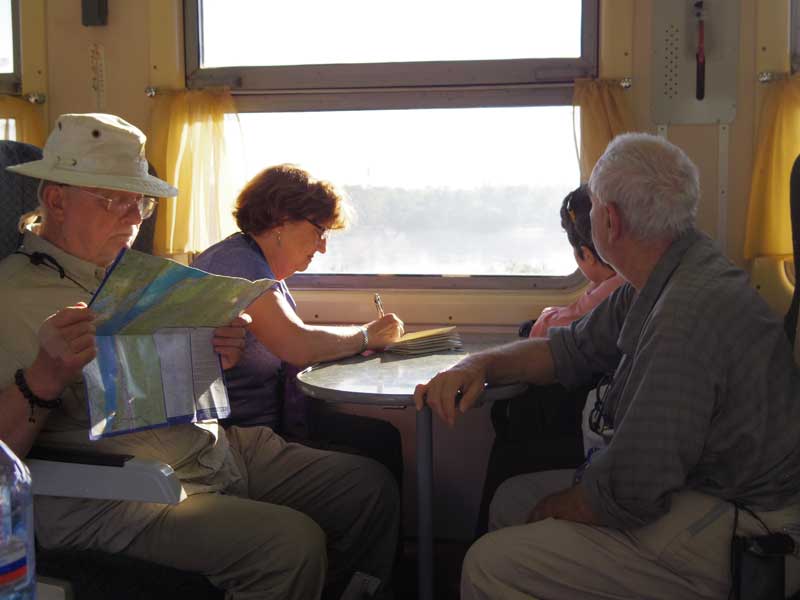 You may find yourself in close and prolonged contact with a grandfather from Perm on his way to pick up a car in Vladivostok, or an English teacher from a small village who has never conversed with a native English speaker before. Rail is the preferred way for regular Russian people to travel, and you are sure to disembark with a deeper understanding of daily life here.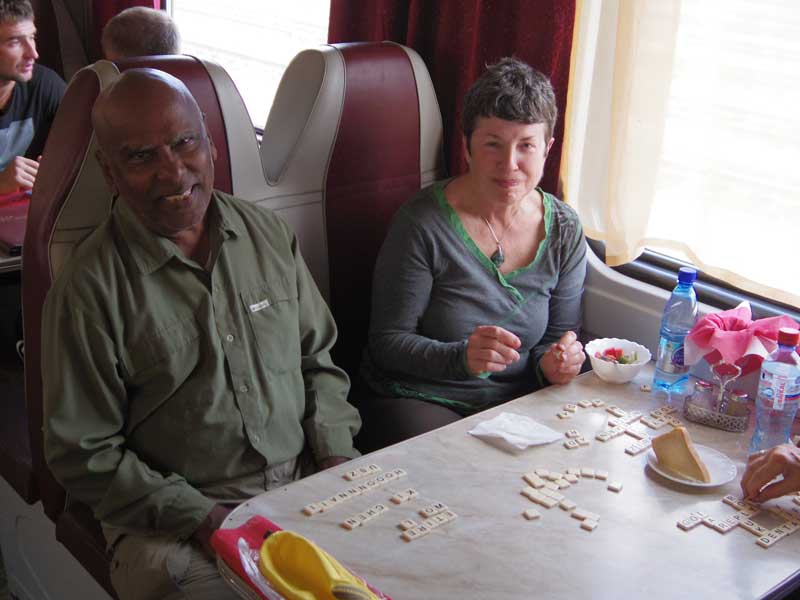 And again, there's no WiFi available on regular trains, giving you even more incentive to step up and meet live people.
The Dining Car
---
Food in the dining car on the train tends not to be as bountiful as off-train meals. Each restaurant car or canteen is run separately by a private company, so it's difficult to predict the exact standard of food that will be available on the train, but it tends to be quite basic. Bringing some snacks with you on the train journey is a good insurance policy in case you'd like to supplement meals.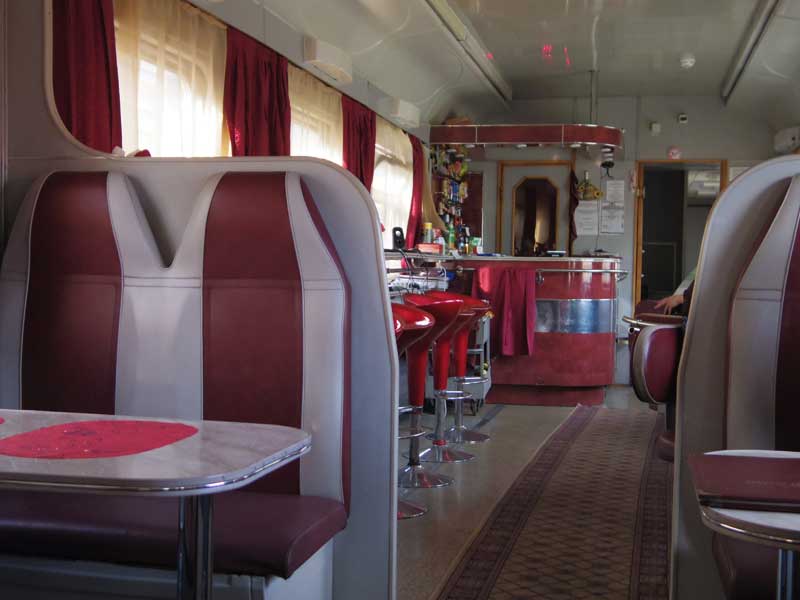 At the Stations
---
At the longer platform stops along the way, you can jump off to look for home-baked goodies sold by local babushkas (grandmothers). You might find cookies, rolls, or maybe jars of home-packed pickles, as well as packaged candy and sundries. Before you exit the train, find out how long the stop will be – you can find that info either written on the schedule posted in each car, or from the attendant.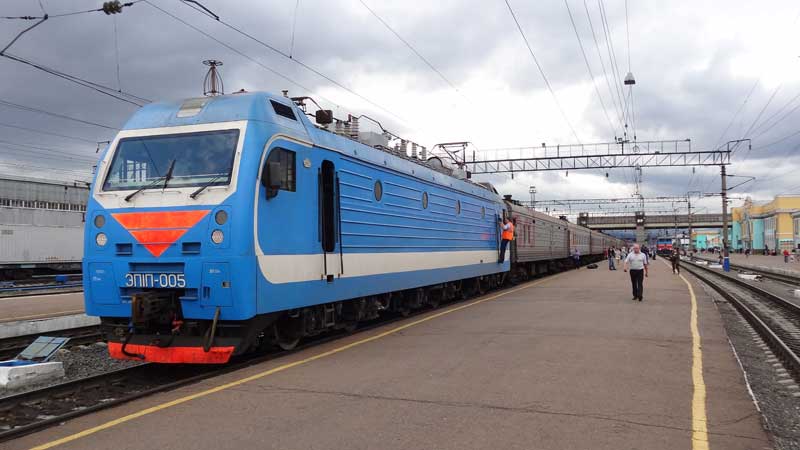 Note: The Trans-Siberian trains run on Moscow time (expressed in 24-hour military time) no matter what time zone each station is in. For example, Irkutsk, Siberia, is five hours ahead of Moscow time, but the clocks on the train will show Moscow time. As you pull into the station, train time will show 12:00, but local time will be 17:00.
Realize Russia (and Mongolia)
---
Mongolia and Russia are immense – you'll begin to realize just how immense as you roll through the sweeping steppe, dotted with clusters of gers in Mongolia and dachas in the Russian countryside, and through the tremendous tracts of taiga forest. From the people you meet on the train, you might get a sense of the many cultures that make up the Mongolian and Russian nations, so diverse and so far-ranging, different yet alike – as are the people in your own home country.
(click image to view larger photo)
Travel on the Trans-Siberian with MIR
MIR has over 30 years of Trans-Siberian Railway travel experience, with affiliate offices in Moscow, St. Petersburg, Irkutsk and Ulan Ude offering on-the-ground support. Our full service, dedication, commitment to quality and destination expertise have twice earned us a place on National Geographic Adventure's list of "Best Adventure Travel Companies on Earth."
The Russian Railways train and accommodations discussed above are available on our Mongolia to Moscow: A Trans-Siberian Railway Adventure small group journey.
Instead of traveling aboard a Russian Railways train like the locals do, you can also experience the Trans-Siberian Railway with MIR on a rail journey by private train. Find out more about what it's like to travel the Trans-Siberian aboard a by private train:
Aboard the Golden Eagle train: Experience the Most Luxurious Way to Travel on a Rail Journey by Private Train
Aboard the Tsar's Gold train: Tsar's Gold is the Best-Value Rail Journey by Private Train
Our menu of rail journeys by private train also extends far beyond the Trans-Siberian Railway. We offer an array of classic rail journeys along the Silk Route, around Central and East Europe, and through the Balkans.