Running Across Russia: A 5,500-mile Relay for Clean Drinking Water
MIR is well known for creating imaginative overland expeditions by car, motorcycle, and 4x4s. Yet one of the most memorable and complex expeditions our team ever undertook was on foot, working with 79 participants on "Blue Planet Run." The participants included trainers, our support staff team, and the runners who ran all the way across Russia and beyond for 5,500 miles – a journey of inspiration, dedication and generosity. In all, the runners covered an incredible 15,200 miles over 16 countries in 95 days.
Relay for a Cause
In 2007, the Blue Planet Run was organized as a round-the-world relay with top-notch runners from 13 countries, promoting awareness and raising money for safe drinking water. Clean water is not only a global political issue, but a top global health issue as well, with 2 billion people worldwide lacking access to clean, safe drinking water according to the World Health Organization.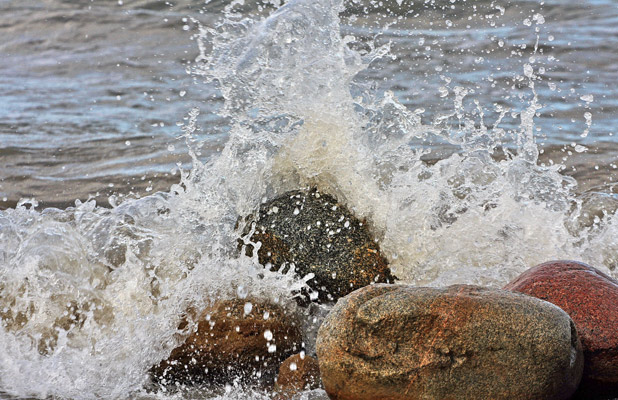 Our MIR team was not only challenged by the complex layers of logistics, but also inspired by these dedicated teams running across Russia and beyond, promoting their global cause for cleaner, safer water.
Logistical Hoops
We handled the logistics for teams of four runners each and their support staff starting at the Polish/Belarus border and stretching across Western Russia, Siberia, and Mongolia to eastern China. We started planning MIR's portion of the run two years in advance in 2005, measuring the runners' route from the starting point near Brest, Belarus to the finish line in the port city of Jiangyin, China.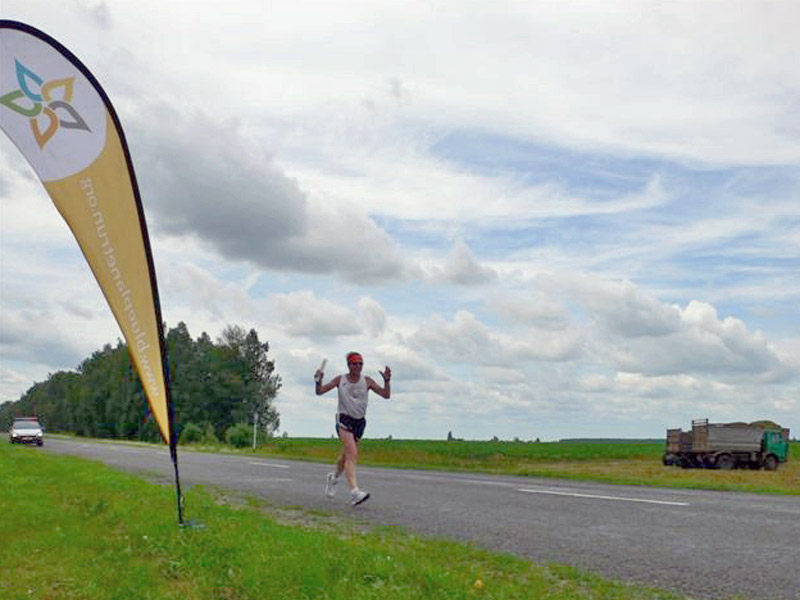 It wasn't easy, as we had to measure in one-runner increments, factoring 8-minute miles for each runner. We knew each participant would run for about 90 minutes at a time before passing the baton to the next runner, with each runner on each team on the road for a total of six hours a day. When one team finished, the next team was in place to take the baton, day or night, around the clock. One of the more significant challenges that we faced was to find sleeping accommodations for each team that were not only acceptable, but also close enough to their next starting point – not an easy task in a place like Siberia!
The planning for this was filled with the minute details of creating mini-itineraries for each of the teams –– determining where they would stay, where they would eat, and what kinds of meals would be served. Of course, we knew the runners would need plenty of food, not to mention the support personnel for each team.
(click image to view larger photo)
We arranged for 10 mini vans to travel along the route and shuttle runners each time they started or finished a leg of the journey, covering thousands of miles. Another task involved finding the precise locations of gas stations for those vehicles, obtaining the necessary driving permits, and preparing in advance for emergency vehicle repairs.
Finish Line
It was a dynamic, epic journey for the dedicated international team of Blue Planet Runners, and for all of us at MIR as well. Despite the numerous complexities and logistical challenges of this multi-country overland expedition on foot, we were honored and humbled to contribute our efforts to the cause of raising global awareness of the importance of access to clean drinking water.
More on "MIR's 30+ Years"
Want to find out more about MIR's beginnings and hear some unparalleled travel stories?
Learn more about "MIR's 30+ Years" of travel experiences and adventures.
Contact us today to chat about your travel dreams.