Time Warp to Transdniester: Moldova's Surreal Soviet Breakaway Territory
Tiny Transdniester is a landlocked Eastern European region that few have ever heard of. For some, it could hardly be considered a sovereign state at all: technically, this mini-republic is considered a part of the country of Moldova, and is recognized only as a semi-autonomous region set directly within its borders.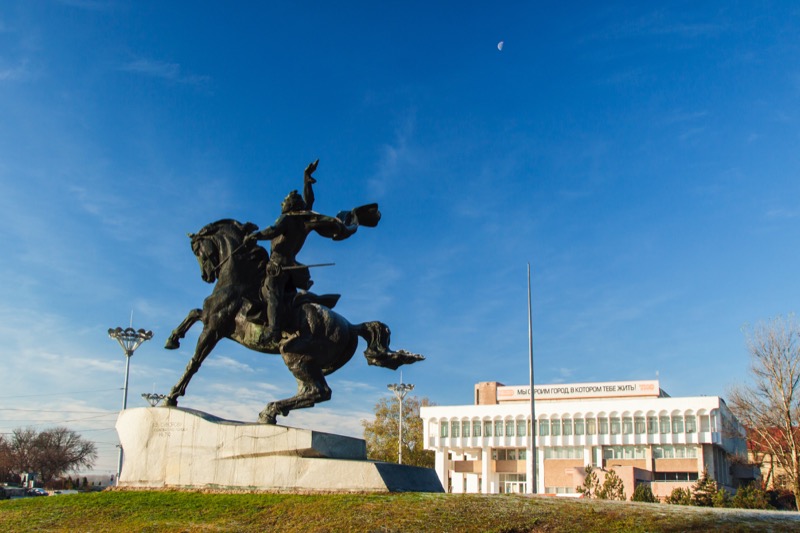 Transdniester's controversial independence continues to be undecided, yet this thin sliver of land offers travelers a fascinating chance to go back in time and peek at a small piece of the former Soviet Union. It's a place where communist-era monuments still take center stage — and where little has changed since the days of the USSR.
Where In the World is Transdniester?
---
Transdniester is a narrow strip of Moldovan land bordering Ukraine. Named for the Dniester River that separates it from Moldova proper, the region has its own anthem, flag, and coat of arms. Demographically, it is home to a majority of ethnic Russians and Ukrainians, with ethnic Moldovans making up a small but significant minority.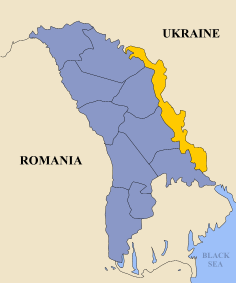 Organized as a de facto presidential republic with a parliament and all the attributes of a sovereign state, Transdniester is in the unique position of being recognized only by three other partially recognized states. Moldova and member states of the United Nations do not recognize its self-declared statehood.
Transdniester, along with Moldova, once encompassed a territory known as Bessarabia, which had long been fiercely contested by Romanians and Russians, as well as Ottoman Turks. After WWII, the region officially became part of the Soviet Union and was established as the Moldovan Soviet Socialist Republic in 1947 with its borders as they are today.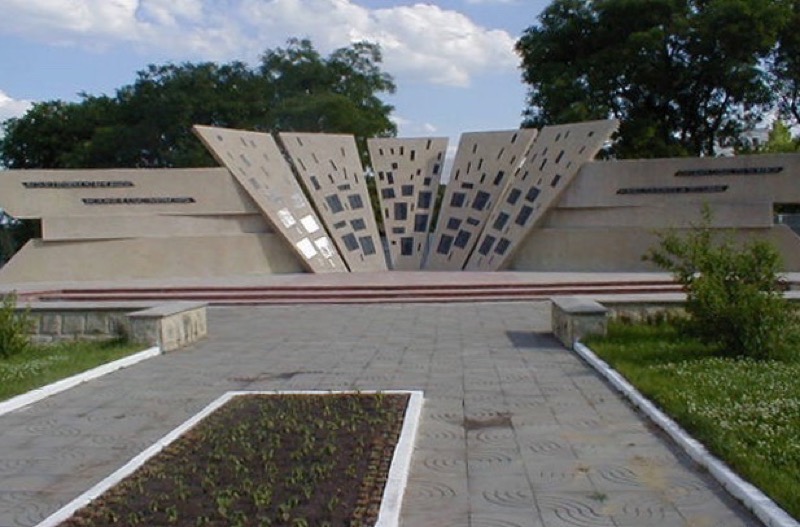 Transdniester: Locked In Limbo
---
Following the period of glasnost under Gorbachev's leadership in the 1980s, the Moldovan Supreme Soviet passed a declaration of sovereignty in 1990 — a first step towards Moldovan independence from the Soviet Union.
Many Moldovans welcomed this newfound statehood, but the country's Russian and Ukrainian minorities didn't view the change in such a positive light. Many felt threatened by the resurgence of pro-Romanian nationalism among ethnic Moldovans, and feared a possible reunification with Romania would lead to their expulsion from Moldova. A decision to make Romanian the official language, as well as attacks on ethnic Russian members of parliament, only increased tensions further.
Following Moldova's declaration of sovereignty, separatists established the Transdniester Autonomous Soviet Socialist Republic and declared their independence from Moldova. Armed clashes quickly broke out on both sides of the border, sparking a brief but violent civil war that claimed hundreds of lives. The war concluded with a tenuous ceasefire in 1992, which granted Transdniester de facto independence and a semi-autonomous parliamentary government. However, Transdniester's official political status remains unresolved.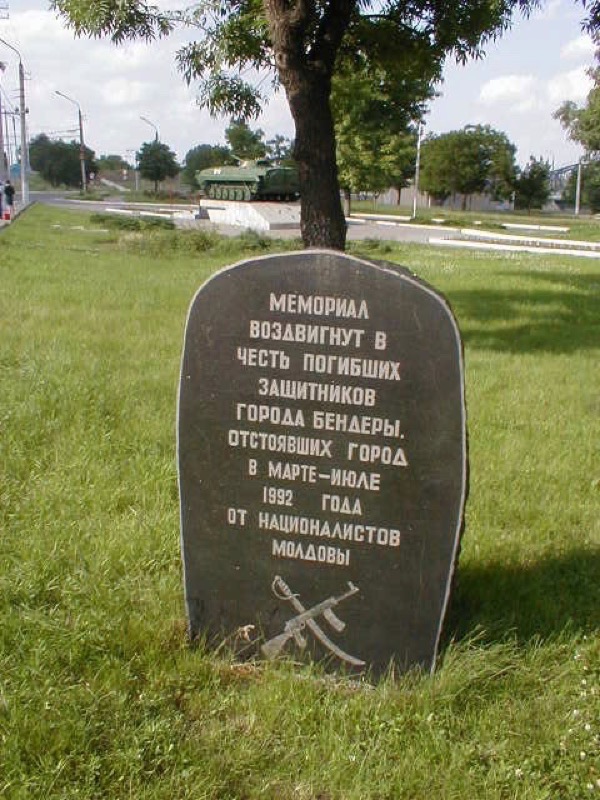 Since then, Russian forces have remained on Moldovan territory east of the Dniester River, supporting the Slavic majority population in the Transdniester region. To this day, Moldova claims the land as part of its sovereign territory, while Transdniester continues to tout its hard-fought independence.
Back to the USSR
---
Fans of Soviet history will get a kick out of Transdniester — time here seems to have stood still since the fall of the USSR, giving modern-day travelers the chance to experience a perfectly preserved piece of the ideology and iconography of the former Soviet Union.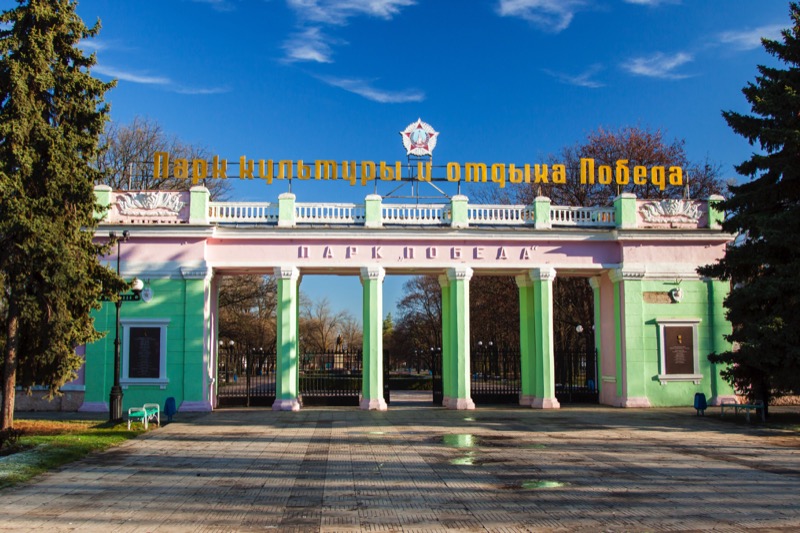 The region's largest concentration of Soviet sites can be found in Tiraspol, the "capital" of Transdniester and Moldova's second largest city. Located on the eastern bank of the Dniester River, the city can easily be visited as part of a quick day trip from the Moldovan capital of Chisinau.
Tiraspol bursts with old-school Soviet flair, which found everywhere in its austere brutalist architecture, socialist-realist murals, countless busts of Lenin, and iconic Soviet banners that seem to recall the glory days of the USSR. Even the street signs attest to Transdniester's pride in its Soviet roots, bearing the names of communist luminaries such as Karl Marx and Felix Dzerzhinsky, the founder of the Soviet secret police.
Let's Do the Time Warp
---
For an introductory immersion in the city's communist-era monuments, start with a walk on October 25 Street, noting the dozens of Soviet-style banners that line the stately central boulevard. Begin on the west end of the street, where you'll spot the pink Presidential Palace, the seat of Transdniester's government. Its entrance, which is guarded by an imposing statue of a cloaked Lenin, makes for a great first photo op.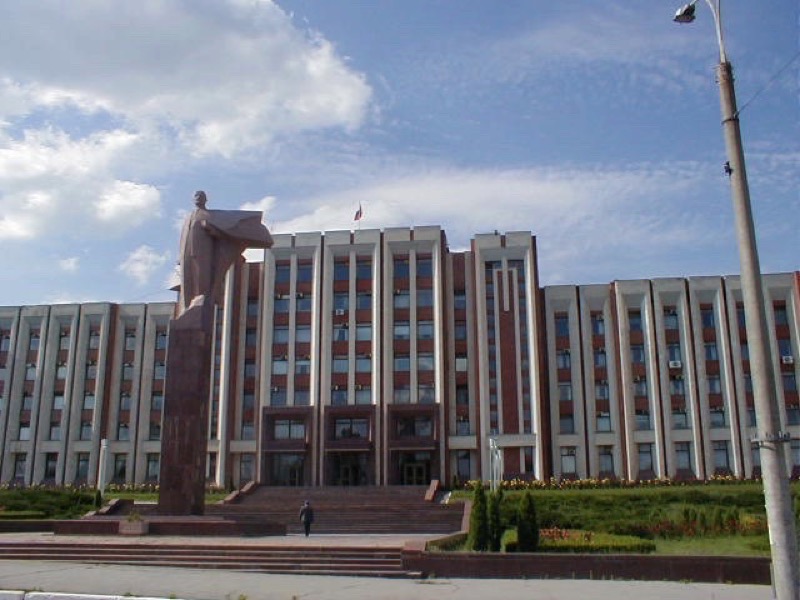 Continue to the Tank-34 monument, which features a WWII-era Soviet armored tank that's typically decorated on national holidays with the Transdniestrian flag — it's the only flag in the world that still bears the old hammer and sickle emblem of the USSR. While here, be sure to walk nearby to the moving War Memorial and Tomb of the Unknown Soldier. The monument houses an eternal flame, which burns in dedication to those who perished during the outbreak of Transdniester's violent war with Moldova in 1992.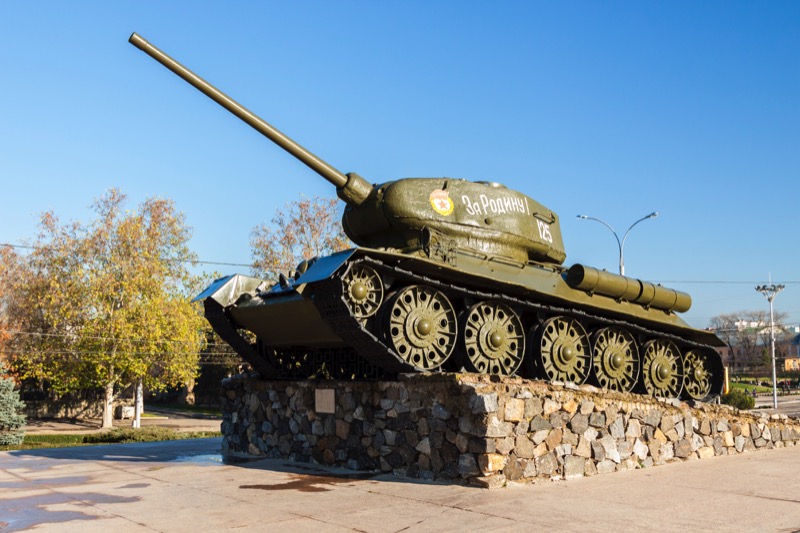 Pass by the statues of military genius Suvarov and literary genius Pushkin en route to the Dom Sovetov, or "House of Soviets," Tiraspol's Stalinist-style city hall. Fronting the entrance is a large bronze bust of Lenin, sternly gazing down at all those who walk by, and on either side of the bust are two large walls lined with photographic portraits of the city's top communist officials.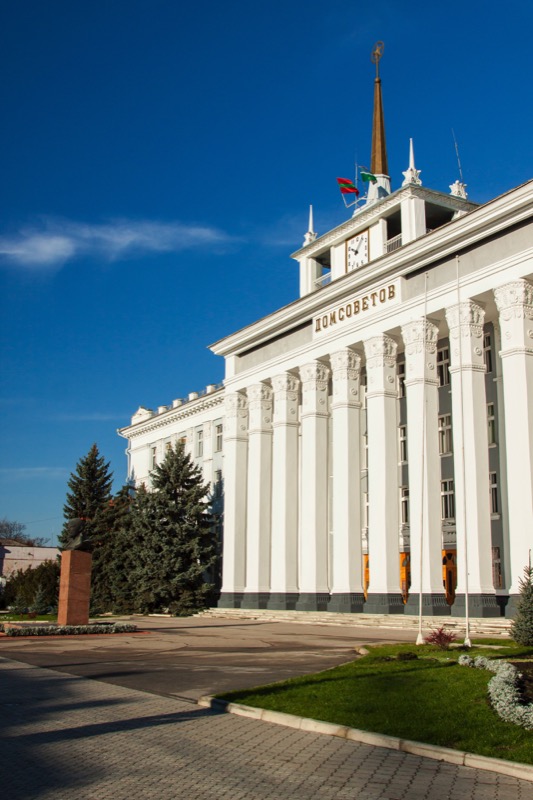 Don't forget to pick up some souvenirs during your city tour. If Soviet kitsch is your thing, be sure to pause at the central post office, where you can buy unique and rare Transdniestrian stamps and postcards.
Beyond Time Travel: Brandy and Bendery
---
When you've had your fill of Soviet sights, you might opt to head out for a tour and brandy tasting at the KVINT beverage company, which has been aging distilled wines to make brandy since 1938. Supposedly, their cognac was a favorite of Soviet cosmonaut Yuri Gagarin. Observe the wine-distillation process and the stacks of oak barrels where the brandy is aged. After the tour, sample six kinds of brandy, aged from five to 15 years, accompanied by classic Russian-style zakuskie, or snacks.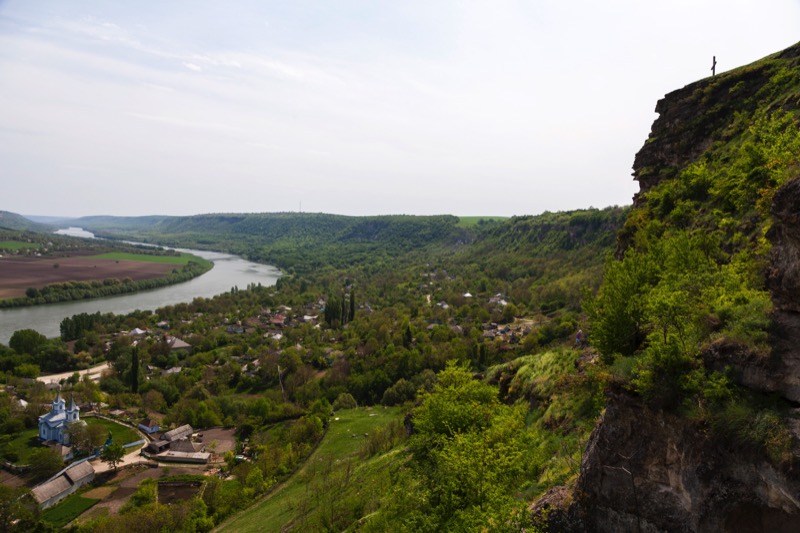 En route back to Chisinau, make a detour to the medieval city of Bendery, which though technically on the Moldovan side of the river is controlled by the Transdniestrian government. Here, you can visit the remains of a massive Ottoman fortress built by Suleiman the Magnificent in the 1530s. Bendery Fortress was attacked many times before the Russians finally conquered it in the late 18th century. During Moldova's civil war in 1992, the fortress saw some of the heaviest fighting due to its prime location overlooking the Dniester River. Today it has been significantly repaired, and stands as a stark reminder of the region's turbulent history.
Travel to Transdniester with MIR
MIR has more than 30 years of travel experience in this part of the world, including the unconventional countries of Belarus, Ukraine, and Moldova; and has an affiliate office in Kiev. We have a roster of contacts that can take you to places you didn't even know you wanted to go. Our full service, dedication, commitment to quality, and destination expertise have twice earned us a place on National Geographic Adventure's list of "Best Adventure Travel Companies on Earth.
Our Belarus, Ukraine & Moldova small group tour departures include a visit to Transdniester, giving travelers a glimpse back into Soviet times. Explore the time capsules of Tiraspol and Bendery, taking time to converse with local people to hear their perspective. Chat with a MIR destination expert to learn more about MIR's Belarus, Ukraine & Moldova small group tour, named a "Tour of a Lifetime" by National Geographic Traveler.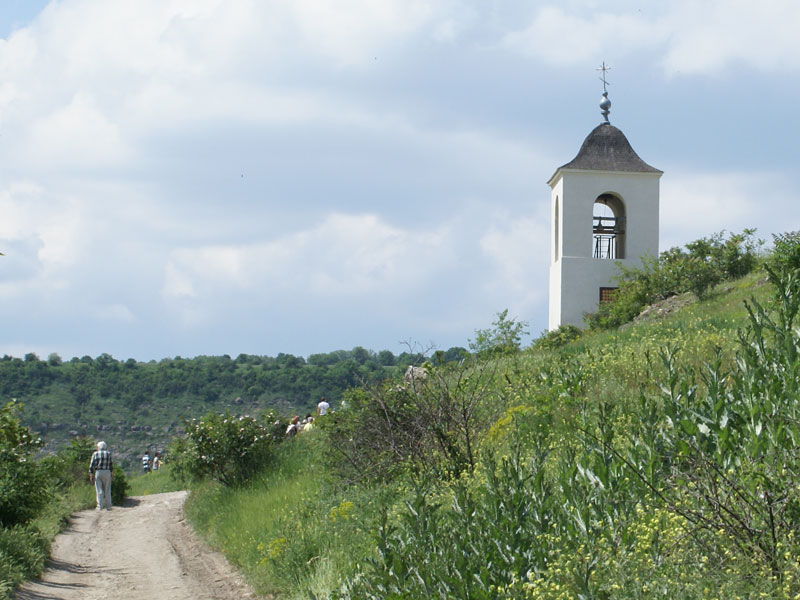 You can also create your own exploration of Transdniester and all of its neighbors with the help of our custom and private journey specialists. MIR specializes in personalized private journeys, and we'd love to take your ideas and weave them into a trip tailored especially for you. Travel wherever, however, and with whomever you like, relying on our expert assistance. Contact us to find out more about our custom and private travel expertise – each trip handcrafted to your interests, dates, and pace.