Travel Tips: Doug's Excellent Siberian Winter Adventure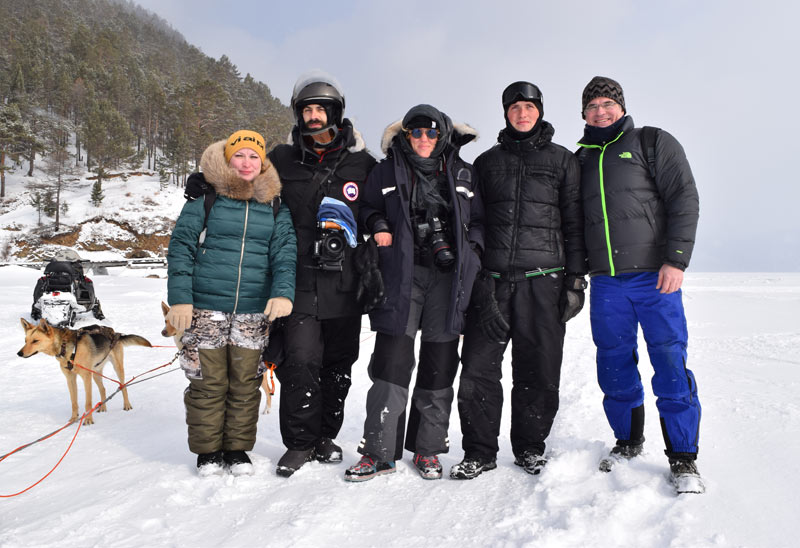 Just one month before Douglas Grimes (MIR's founder and president) and his clients arrived in Irkutsk, the temperature had registered -35 Fahrenheit. January in Siberia can be chilly.
Doug planned the custom winter trip for writer Sophy Roberts and photographer Michael Turek, and figured that the weather in February would be a little more inviting. And it was: it was 19 degrees above zero the day they spent playing on the Lake Baikal ice. 19 degrees and snowing.
But, warmly dressed and undaunted, the crew stepped boldly out onto the thick ice of Baikal and did what Siberians do so well: enjoyed themselves.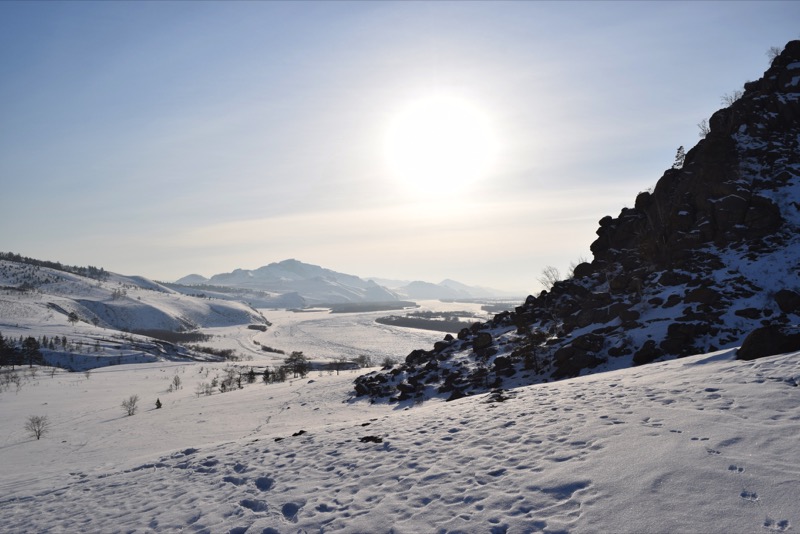 Q: What was your favorite winter experience on Lake Baikal?
Doug: It's really hard to name one favorite, as there were so many great experiences. One stand-out was balancing on the small wooden rails of the dog sled and steering the Siberian Husky team as we made our way north on frozen Lake Baikal. And yelling out "Mush!" every once in a while just for fun.
Doug: Also a first for me was our short stop in the middle of the frozen lake to take some pictures. As we were enjoying the beautiful surroundings, our hovercraft driver came out with a drill and drilled five small holes in the ice, then filled them with "Baikal" vodka and placed a straw in each hole. A toast was given and we all sucked up our chilled vodka right out of the middle of Lake Baikal!
Q: Did you get cold?
Doug: No, I really didn't; I did have good proper clothing, worn in layers, and some insulated Sorel boots, so I was well prepared.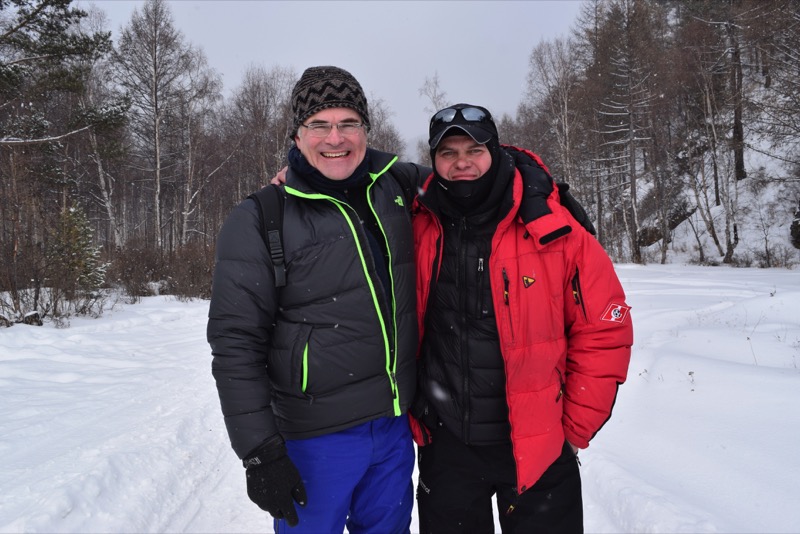 Q: The visibility was low on the lake that day, since it was snowing. Did you think you'd get lost?
Doug: It wasn't really snowing hard; we could see for some distance even when it was coming down, so this was not really an issue. And our guide knew exactly where we were the whole time.
Q: What's it like riding in a hovercraft?
Doug: It cruises right along, but not too fast. I found it to be smooth and a fun way to travel. What is more important is where it can take you – places you can't get to any other way.
Q: Which did you prefer – the dog sled or the snow machine?
Doug: I liked both, and would encourage people to try both dog sledding and snowmobiling. The snowmobile was fun, and the guides provided an extra suit that goes over your clothes, and a helmet, so you are plenty warm.
Q: How do you feel about winter barbecues?
Doug: Well, I think they're a good idea – probably better done when it's not actually snowing. I would definitely recommend a picnic on Lake Baikal – it doesn't have to be a barbecue, but can be just some nice smoked omul (Baikal's endemic fish), and a shot of vodka.
(click image to view larger photo)
Travel to Siberia with MIR
MIR is your Siberia travel expert – with 30 years of travel experience to Russia and with affiliate offices in Ulan Ude and Irkutsk (both in Siberia), as well as in Moscow and St. Petersburg.
MIR's full service, dedication, commitment to quality, and destination expertise have twice earned us a place on National Geographic Adventure's list of "Best Adventure Travel Companies on Earth."
30 years of travel expertise means that the specialists at MIR know how to get there, what to do while you're there, and how to enhance your trip in each of our destinations.
Experience a Siberian winter on these itineraries:
Chat with one of our destination specialists today!