Birdwatching in Bulgaria: An Interview with Expert Iordan Hristov

Bulgaria may not be on your shortlist of places to travel, but if you're a lover of the great outdoors, it should be. Stacked above Greece on the Balkan Peninsula, this little-known country is home to some of Europe's most diverse, untamed, and unspoiled landscapes.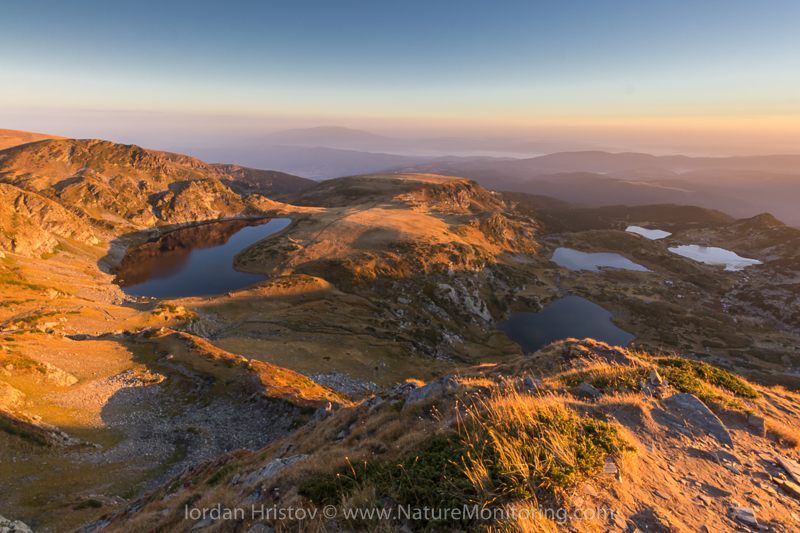 Seven mountain ranges, from the mist-shrouded peaks of Pirin National Park to the wild, rugged gorges of the Rhodope Mountains, offer plenty of panoramic views and exhilarating experiences, while Bulgaria's beautiful beaches along the Black Sea coast can stand toe-to-toe with those in Spain or Greece. And since the country has remained relatively untouched compared to the rest of Europe, Bulgaria can boast an exceptionally rich array of plant species and wildlife – in particular, birds.
Bulgaria sits squarely along of one of Europe's busiest flyways (the Black Sea Flyway), allowing you to spot hundreds of unique bird species that you may not have the chance to see elsewhere. The country's temperate climate offers plenty of year-round opportunities to go birdwatching, and its 11 Ramsar Sites and protected wildlife areas ensure that Bulgaria's wildlife can continue to flourish here for years to come.
We caught up with Bulgarian birdwatching expert Iordan Hristov, who's led several birding tours to Bulgaria for MIR clients, to learn more about what makes this country such a boon for birders.
How and when did you first become interested in birds and birding?
The "fire" was started by my father. We used to do hikes in the Bulgarian mountains together. When I was 13 years old, we set off on an especially long trek, and while hiking had a very close encounter with a wild Balkan chamois and its calf standing right on the very edge of an abyss. That moment was very emotional for me and triggered my interest in wildlife. I started reading any book on wildlife I could get my hands on, and in the process learned about birds and birding. I was fascinated by the variety of birdlife we have in Bulgaria.
My passion stayed with me long after that. I went on to graduate with a master's degree in environmental sciences and policy from Central European University in Budapest, Hungary, and won several scholarships and awards. One of these was a Chevening Scholarship from the British Council, which allowed me to live in the United Kingdom for a year to do research on using birds as an indicator of the state of the environment. I was also lucky to have won a prestigious Young Scientist Award from the UNESCO Man and the Biosphere (MAB) Program for my research on the role of four biosphere reserves in Bulgaria and how to reduce conflicts between people and the animals that live there.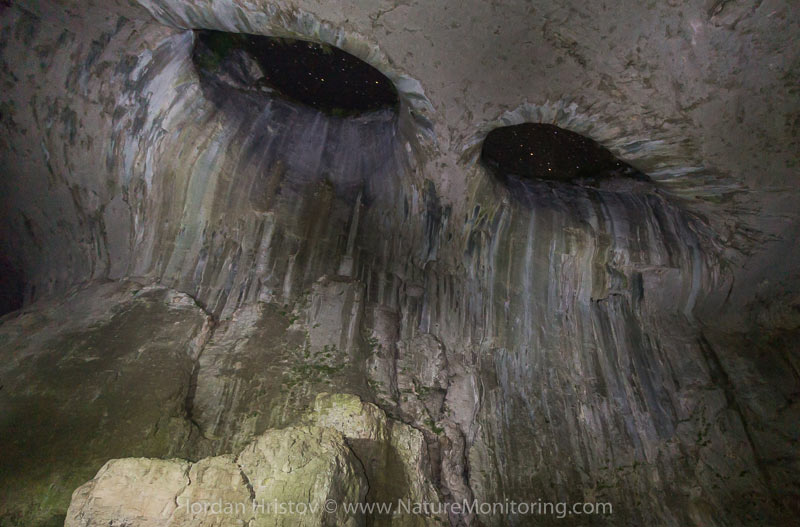 In the last few years, I've gotten into bird and landscape photography, which has really broadened my horizons. It's allowed me to truly experience the joy of being out in nature.
How did you become a birding guide?
At some point in my career, I realized that showing birds to other people and teaching others about birding and bird identification gave me a lot of pleasure. I love going out and spotting an incredible bird. But nowadays, I am more thrilled by showing a new bird to someone rather than just seeing it for myself. So I started guiding tours for birders in 2005 and have been leading them ever since. I guide not only in Bulgaria, but also in northern Greece and Oman, and aim to expand into Turkey in the coming years. I've also started doing bird identification training for a Norwegian university and for my country's local bird conservation society, the Bulgarian Society for the Protection of Birds.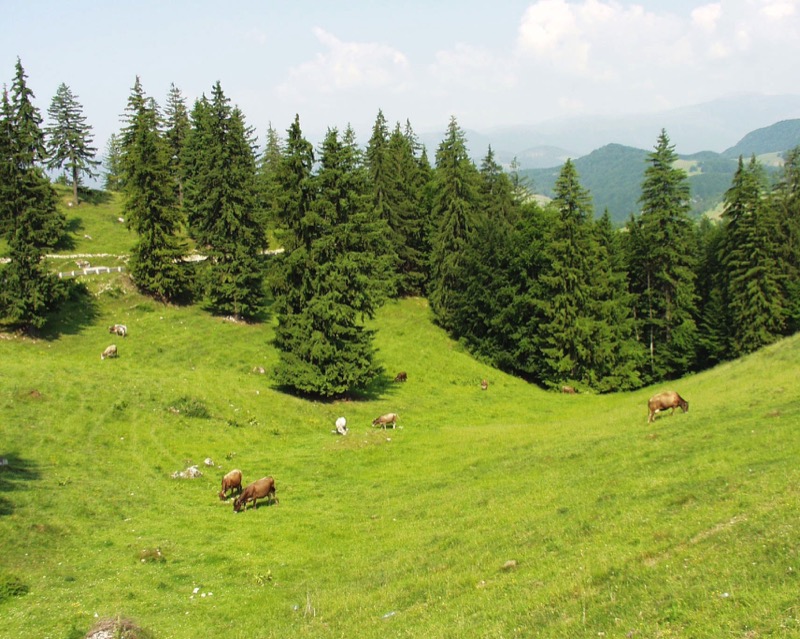 What makes Bulgaria such a special place for birdwatching?
Bulgaria is THE country to go birding in Europe. It is fairly small in size, but offers superb diversity in terms of natural habitats and birdlife respectively. On a 10-14 day trip in springtime, you can see an amazing variety of landscapes and bird habitats; and since Bulgaria is right in the middle of a major migratory flyway, you can literally spot hundreds of different species of registered birds that pass through on their annual migrations. These migratory flyways along the Black Sea coast, as well as the sheer range of environments found in the countryside, from high mountains, to steppe, to thick forests, are just some of the conditions that contribute to the great diversity of birdlife in Bulgaria, and make it such a fantastic place to go birding.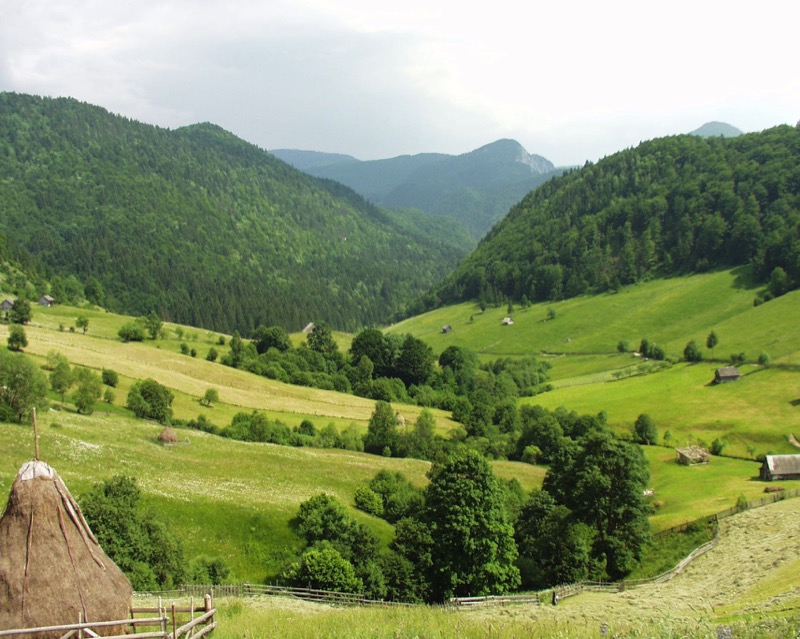 What are some birds that can only be seen in Bulgaria? Where can they be seen?
There aren't any birds that you "only see" in Bulgaria. Birds, unlike plants and invertebrates, are migratory, and many bird species don't have a permanent home. However, there are a few species with good populations in Bulgaria that are rare to the rest of Europe, or species that can be found here within their westernmost or northernmost distribution range. Some of these birds are the pied wheatear; the rosy starling; the Dalmatian pelican; the sombre tit; the paddyfield warbler; and the semi-collared flycatcher. The riverine lowlands in the southern part of the country are good areas to search for the Levant sparrowhawk, and the northeast part of the country is where you can find the pied wheatear and paddyfield warbler.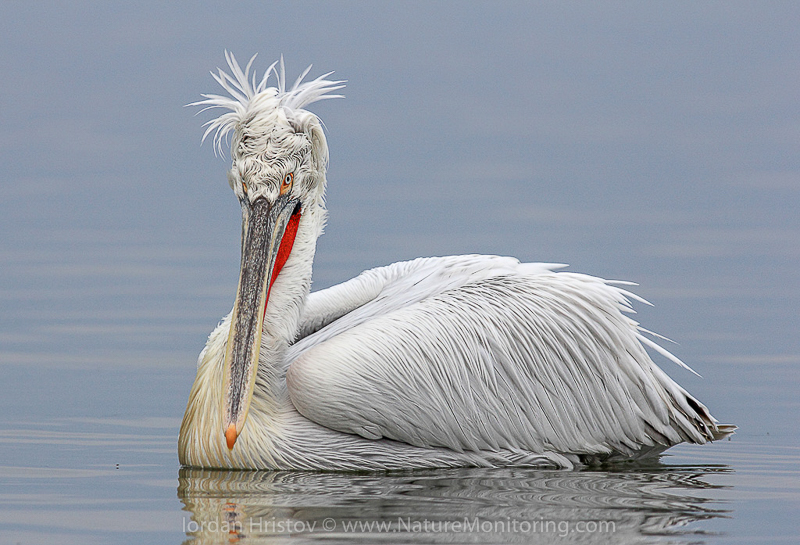 On a birdwatching trip to Bulgaria, do birdwatchers typically come away with a satisfying list of sighted birds?
I try to make sure everyone in the group gets to see what they came here for. Sometimes this is not possible, but I like to make sure that everyone can see most, if not all, of the birds on their list without making the trip exhausting. I've led groups for birders with all types of skill levels and experience; some want to do "hardcore" birding, and some prefer a more relaxed birding trip with occasional stops. I am always happy to cater to every skill level, and everyone usually comes home well-satisfied by what they have seen, as I always try to combine a variety of habitats and landscapes for people to enjoy.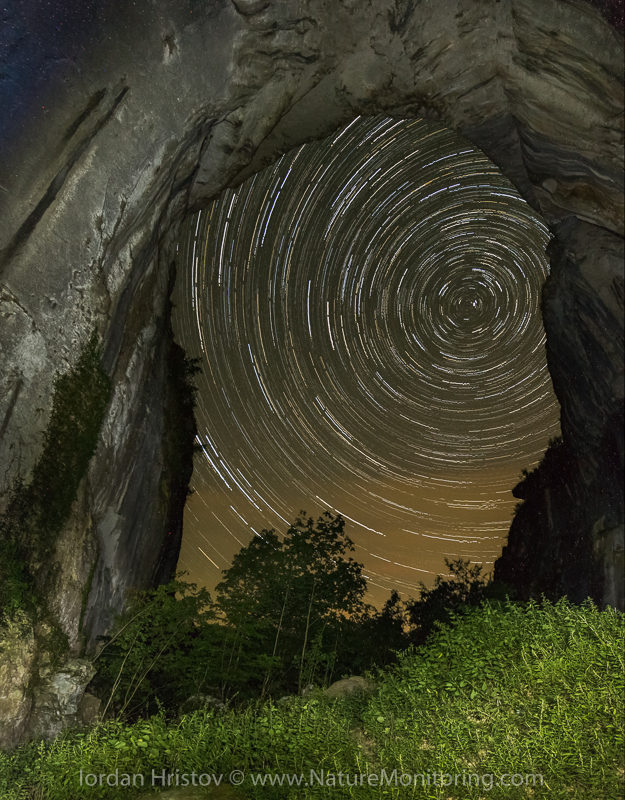 Are there one or two must-see birdwatching areas that you recommend?
One of my favorite places that I recommend is a small town called Madzharovo, in the Eastern Rhodope Mountains. The town is situated in an old volcano crater, and it is full of birds in the spring. The Bulgarian Society for the Protection of Birds has a visitor's center in town, where you can learn more about the wildlife here from the knowledgeable staff. I also recommend the Northern Black Sea coast with its high cliffs, dramatic scenery, and wonderful sand dunes — birding here is superb. And the Bourgas Wetlands on the Southern Black Sea coast are not to be missed. This area has some of the richest biodiversity to be found in Europe; over 265 different species of birds can be seen here annually.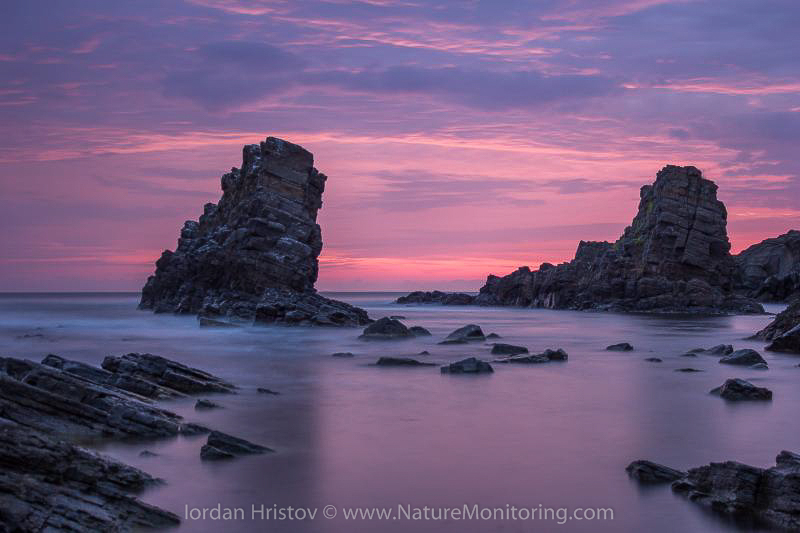 When's the best time to see the most (or most rare) birds?
It very much depends on what you want to see, but birding in Bulgaria is wonderful almost any time of the year. The greatest variety of birds can be found during the spring migration season. On a 10-14 day trip through Bulgaria in spring, you might spot more than 200 different bird species, if weather allows. Spring also offers great moments for rare birds like the Egyptian vulture, the eastern imperial eagle, or the masked shrike. No matter what you see, you'll come away with a good idea of the variety of European birds to be found in Bulgaria.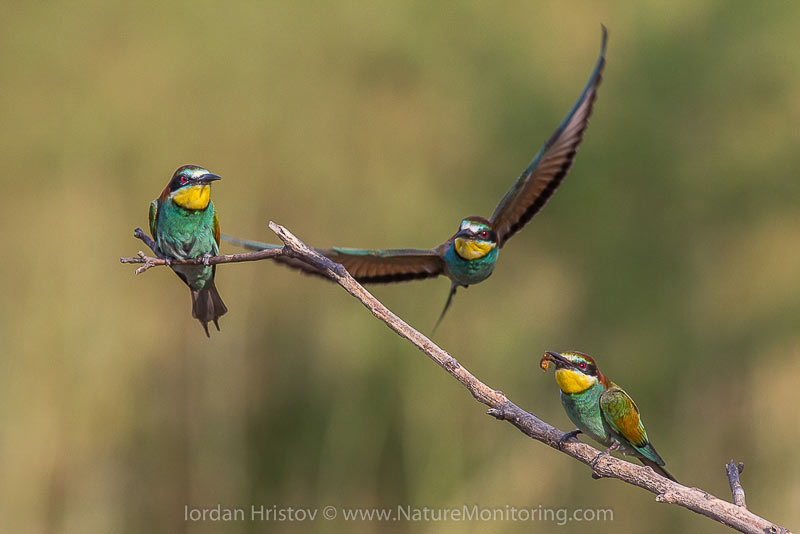 Bulgaria also has a massive autumn migration season. The autumn migration is my favorite time, not just for the rare birds you might spot, but also for the sheer number of flocks that pass through here. In late September, you can see up to 8,000 lesser spotted eagles in a single day — it is mind-blowing. And many people also come in winter to see the rare red-breasted goose; at times, up to 95% of the global population of the species can be spotted in Bulgaria.
What are your favorite birds to watch for in Bulgaria?
I cannot name a single bird, but I love birds like woodpeckers and owls. I love the head markings on some buntings like the rock bunting and the ortolan bunting. But I would say I love birding in general, and am often thrilled by just recording what I see. My observations, however big or small, contribute to conservation activities, which puts everything I do into a larger perspective. Bulgaria is a small country and has so few birders, so it is rather motivating to know that you are making a difference with your observations.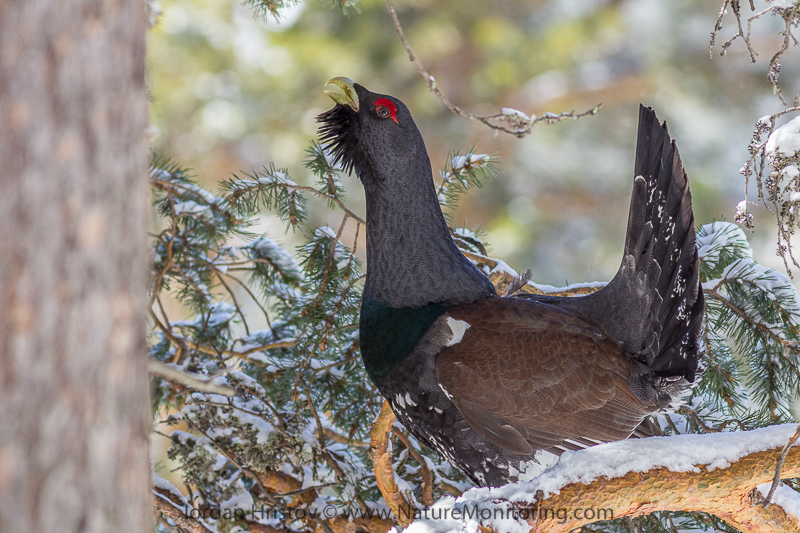 Can you name a favorite moment from a birdwatching trip that you have led?
I was once watching the autumn migration with a group of British birdwatchers. We were sitting at a mountain pass in the eastern part of Bulgaria looking at a small group of seven white pelicans very high up in the sky. Suddenly they all started falling down, just like being hit by an airplane. I took off my binoculars and looked at where the birds were, but saw nothing — there was no airplane.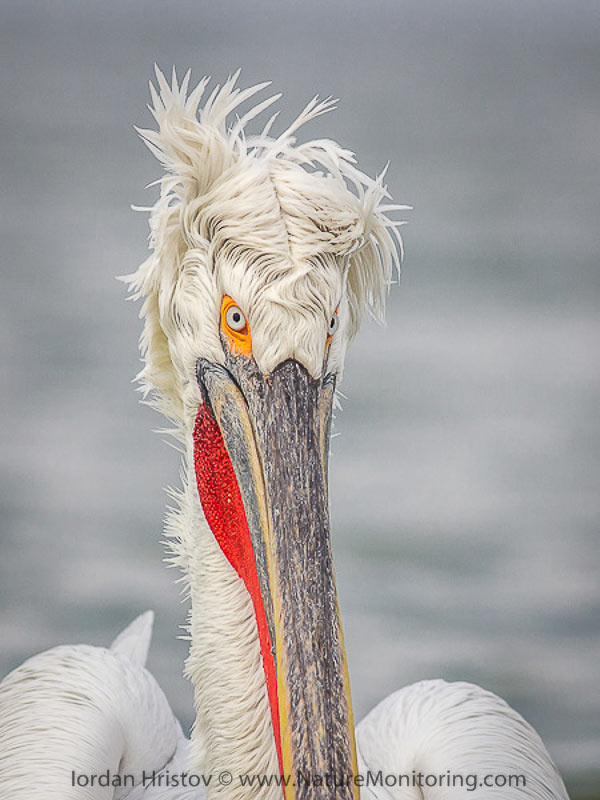 Then I saw a young golden eagle grab one of the pelicans by its legs; it was trying to take it down. The eagle was like a little toy in comparison to the size of the pelican. After a while, the eagle and the pelican disappeared from view. We never saw what happened after that, except that only six of the original pelicans continued on their way south. It was one of the most memorable experiences I have ever had.
Do you have a favorite photo you've taken of a bird in Bulgaria?
I have a few, but this picture of a golden eagle coming in for a landing is one of my favorites. I had to spend 48 hours in a hide [a camouflaged shelter used to get a close view of wildlife] in the Eastern Rhodope Mountains to catch a glimpse of it, but it was well worth it.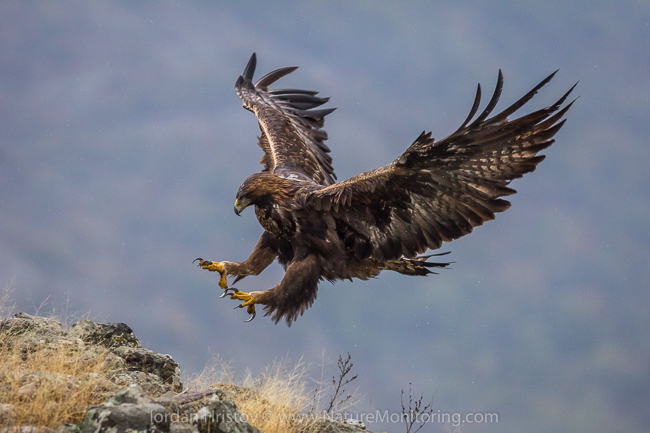 Travel to Bulgaria with MIR
MIR has more than two decades of Bulgaria travel experience, offering on-the-ground support, quality you can trust, and guides and tour managers that clients rave about. MIR's full service, dedication, commitment to quality, and destination expertise have twice earned us a place on National Geographic Adventure's list of "Best Adventure Travel Companies on Earth."
You can discover Europe's beautiful birds for yourself on a custom, private tour through Bulgaria. MIR specializes in personalized, private journeys – and we'd love to take your ideas and weave them into a trip tailored especially for you. Travel wherever, however, and with whomever you like, relying on our expert assistance. Contact us to find out more about our custom and private travel expertise – each trip handcrafted to your interests, dates and pace.
You can also combine a custom-made birding tour with any of these MIR tours small group and private train tours:
Original publish date: November 7, 2016