Traveling with Teens and Young Adults: An Active Adventure Through Europe and the Balkans
What the caller wanted was a handcrafted trip to unusual places guaranteed to wear out his energetic early-20s grandsons. It had to be packed with continuous adventures, one after the other, with enough time in between for cold beers.
That's what Private Journeys Specialist Lisa Peterson heard when she answered the phone call. Could she do it? Of course she could.
Lisa put together a wild and crazy 21-day trip through Czech Republic, Slovakia, Hungary, Bosnia and Herzegovina, and Croatia that included golf, rafting, sea kayaking, hiking, zip-lining, river-boarding, cycling, swimming, and cliff-diving. Tired yet?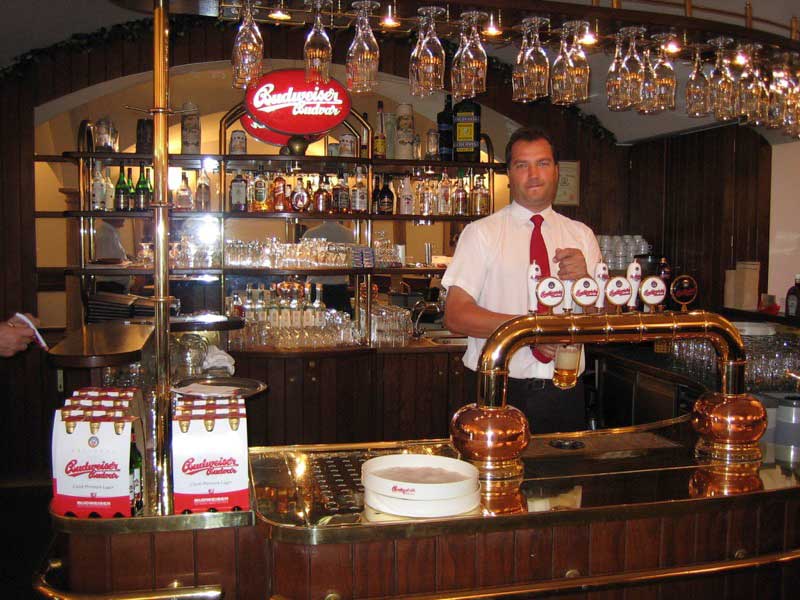 Czech Republic: Biking and Beer
---
They began at a resort in Liberec, Czech Republic, warming up with a little golf, volleyball, and swimming in the pool. Next up was exercising their biceps on a tour of the Budvar Brewery, where the original Czech Budweiser beer was born. Before leaving Czech Republic, they went rafting on the Vltava River and biked around Cesky Krumlov, a small, beautifully-preserved medieval town.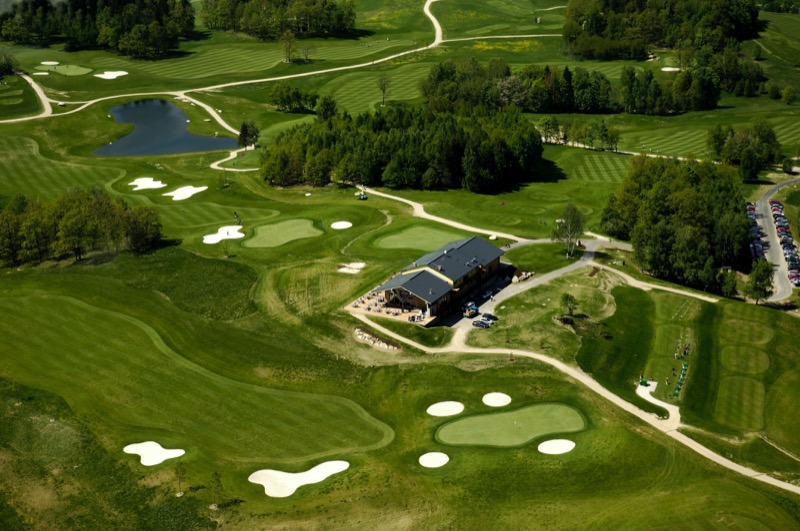 Slovakia: Hiking and Hydrospeeding
---
After a classy lunch in Vienna, the guys checked in to a hotel in Bratislava, the capital of Slovakia on the Danube River, and set off on a hike into the foothills of the Little Carpathian Mountains.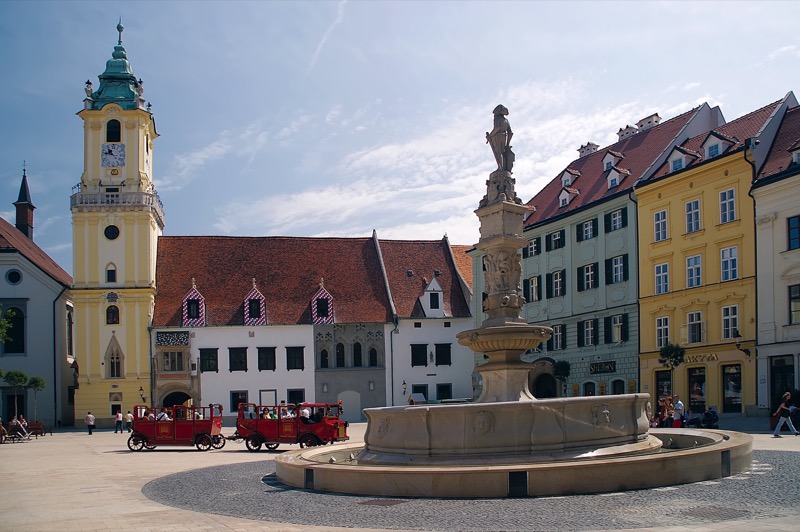 To rest up from the hike the next day, they tried a new sport called hydrospeeding, or riverboarding, in the man-made white-water rapids at Cunovo Action Park in Bratislava. Donning wetsuits, helmets, and fins, they shot the rapids on their stomachs in little one-person water-sleds as sightseers strolled by on the riverbank.
Croatia & Bosnia and Herzegovina: Canyoning, Rafting, and Sea-Kayaking
---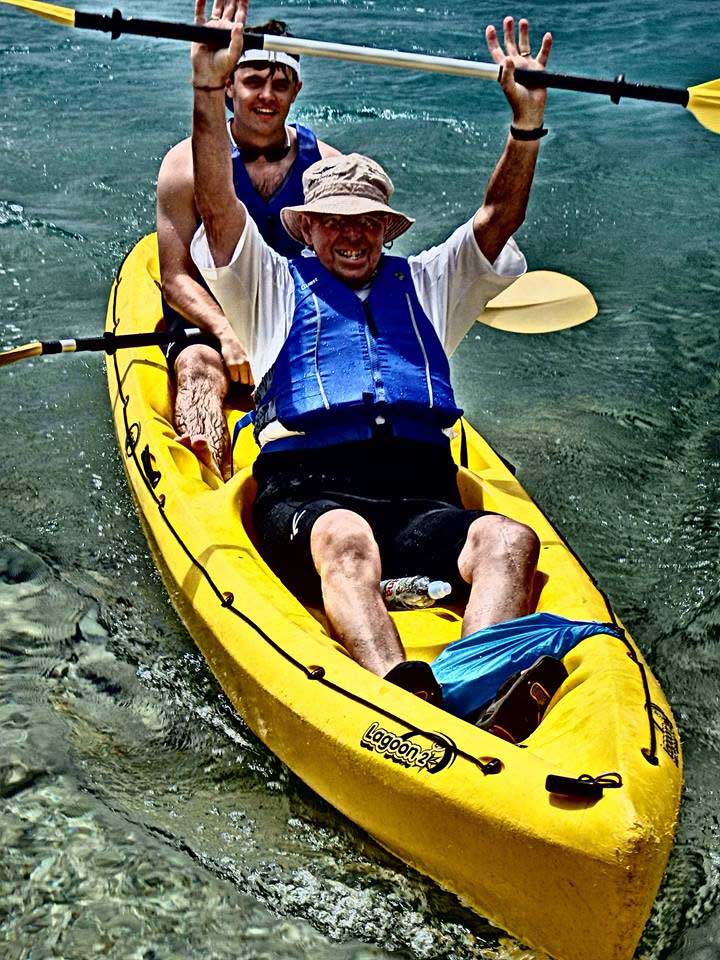 Hopping a train for Budapest, the group took a day off in Hungary's beautiful capital city before continuing on to the Dalmatian Coast of Croatia, where they settled in Split for three nights. Here, they did some "canyoning" – walking, swimming, and climbing through the Cetina River canyon, stepping behind a spectacular 160-foot waterfall on the way down. They also sea-kayaked along the beaches, zip-lined from the karst hills around Omis over the green Cetina, and then drove to Bosnia and Herzegovina to raft on the Neretva River near Mostar.
(click image to view larger photo)
Trip's Final Adventure: Buza Bar
---
For their last evening, Lisa recommended that they go to the Buza Bar, a hip and hard-to-find little drinks establishment clinging to the cliff (to get to it, you go through a hole, buza, in the medieval Dubrovnik wall) where you can swim, cliff-dive, or simply sip a beverage and watch the sun set on your excellent adventure.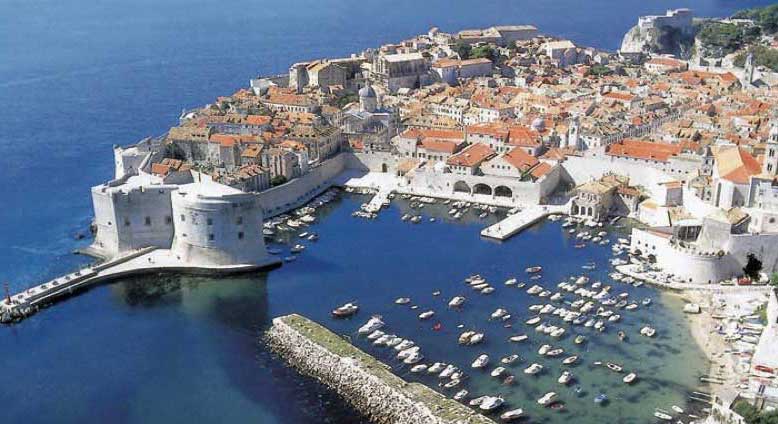 MIR: Your Destination Expert
---
Travel when, where, and how you want – that's what our Custom & Private Journeys are all about. MIR has been handling the ins and outs and special requests of personalized travel in our destinations for over 30 years.
To schedule your own Excellent Adventure in any of MIR's destinations, contact one of our Private Journey Specialists with a list of things you've always wanted to do, see, or experience – or simply with the determination to wear out your grandsons.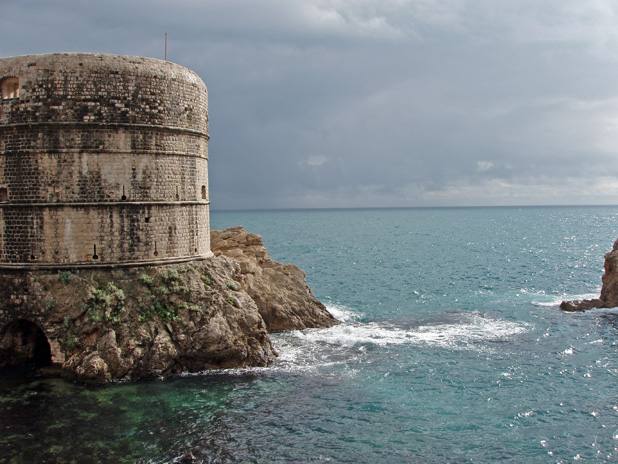 If you're interested in traveling to the Balkans and Central & East Europe, check out these options:
Small Group Tours
Private Trip Itineraries – ready to customize to your dates and interests
Custom Private Journeys
If you have specific interests or destinations you'd like to explore, MIR can work with you to create a custom, private journey based on your ideas and timeline – just as the grandfather did in these memorable travels with his grandsons.