Traveler Spotlight: What It's Like to Travel to Bulgaria and Romania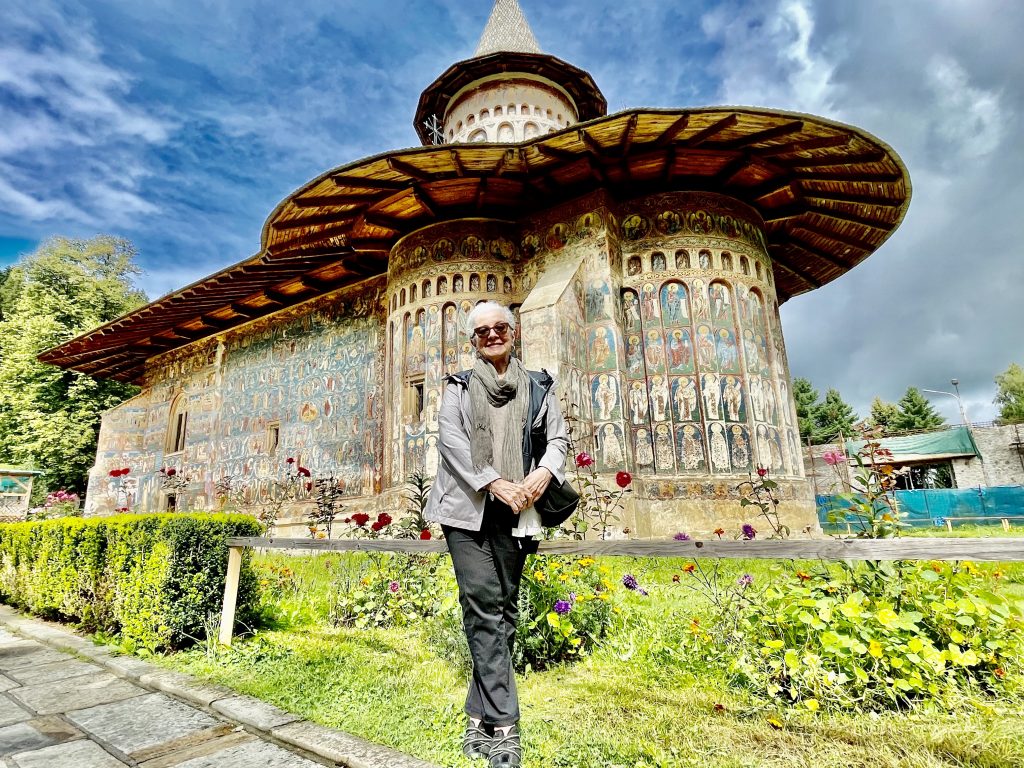 How is it traveling these days?
---
As the Chinese saying goes, we live in interesting times. The logistics of traveling during pandemic times are changing on a regular basis.
But it is greatly reassuring – whether pre-departure or while abroad – to be traveling with someone as seasoned as MIR. To me, traveling without that support right now means a more likely possibility of running into an unexpected COVID-related situation, and the complications that may follow.
It was a joy to be on the road again. Bulgaria & Romania were the last of my 44 European countries recognized on the UN list (of 44)!
For almost everyone it was the first time back on the road since pre-COVID, so there was a newfound appreciation for the chance to travel again that lasted until the end, which added to the good dynamic of our small-ish group of 12.
In brief, everything went very well in my estimation! No glitches or complications of note – our MIR tour manager Michel always seems to be a step ahead of them all. Our two young guides from Bulgaria and Romania were both very good and proud of their homelands, their knowledge profound and their demeanor caring, accommodating, fun, kind, and upbeat.
What was it like at the international airports?
---
After not having traveled since COVID-19 appeared out of nowhere in March 2020 and changed life for all of us, I have to say that slipping into the routine of travel felt effortless. That same angst of late-night packing, procuring the COVID-PCR test results that were not required but recommended by MIR, and arriving at the airport way too far in advance.
The impending arrival of Hurricane Henri expecting to impact departures from NYC's JFK, as well as rumors of long lines due to COVID-related lack of staff, had me arrive at the airport hours early. But Henri was easy on the Northeast and JFK was empty and easy to navigate, though connecting in Frankfurt International Airport supplied the crowds one expected from one of Europe's largest and busiest hubs.
Lufthansa – a longtime favorite of mine for their service and professionalism – was strict about masks being worn for the full duration of the flight from JFK. Their usual top-drawer service included tasty hot meals (now resumed), during which a brief exception to wearing masks was allowed, and a spacious Business Class section that made social distancing easy and reassuring. I did not see a single adult face without a mask at both JFK and when connecting at Frankfurt airport.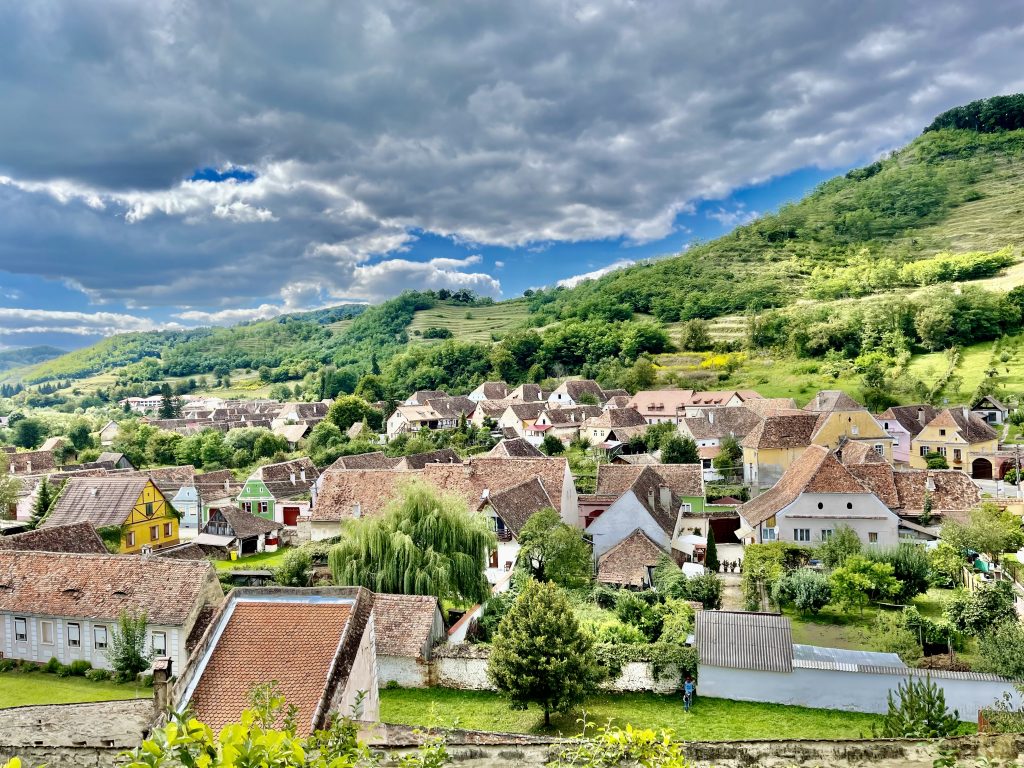 Lufthansa Business lounges checked for vaccination proof or recent COVID-19 tests at the entrance. And while not all LH lounges throughout the Frankfurt airport were open, the larger ones were and the LH lounge where I happily spent a few hours seemed exceptionally diligent about protocol and cleanliness (they have always had the best food spreads and still do).
The concept of social distancing, however, when standing in line for passport and security checks in Frankfurt seemed to have been forgotten by the large number of international travelers in transit.
At both airports, close to everything appeared to be open and back in business from newspaper stands to eateries, though occasional limitations in menu offerings or services could be seen. I am not sure anyone really noticed – or cared.
What was it like entering Bulgaria by air and Romania overland?
---
Arriving at Bulgaria's international airport in Sofia was like Frankfurt in miniature as far as lines were concerned, but far less modern and organized. Many more unmasked faces could be seen; but we gathered our bags, found our MIR rep, and were out of there and heading to our hotel in no time.
(click image to view larger photo)
We felt safe traveling overland into and throughout Romania. Roadside gas stops followed all protocols, and our guides knew where the best facilities could be found (and steered us past the others). Pleasant end-of-the-summer weather meant that a few of the more popular attractions on our itinerary – castles, citadels, and monasteries – were crowded, but only when compared to the majority of sites where we were often the only ones there.
What is it like traveling throughout Bulgaria and Romania as a tourist right now?
---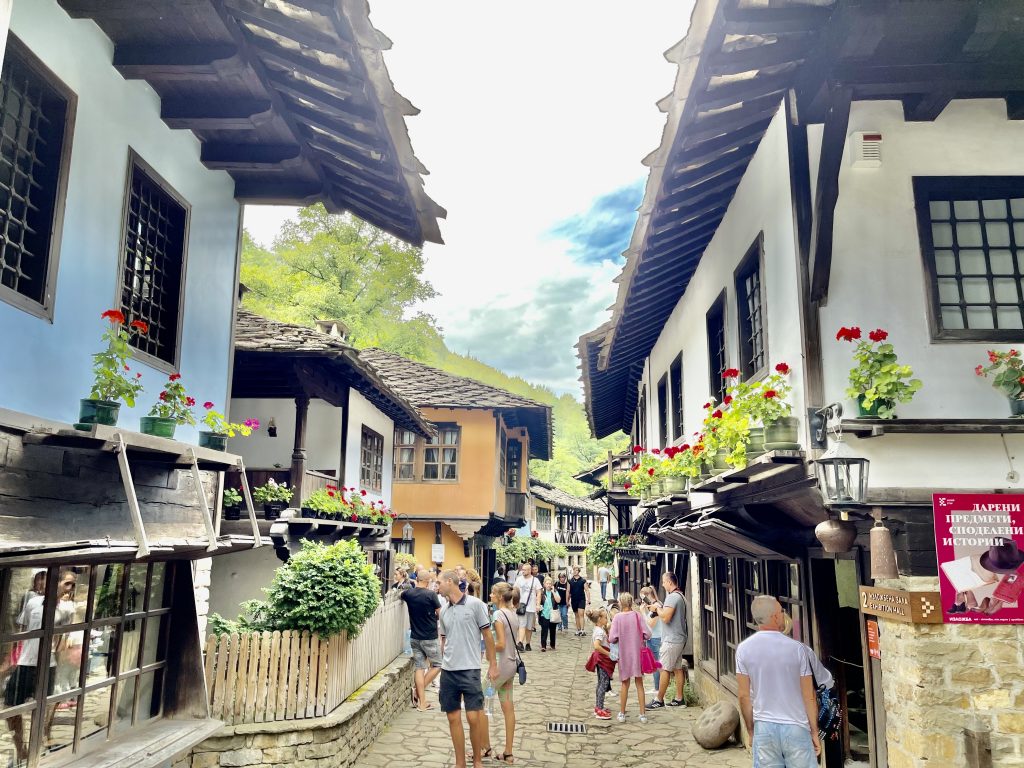 Above all else, the noticeable absence of crowds during what should have been peak season was a joy. Romania and Bulgaria are not among the most visited countries in Europe, even during pre-COVID times.
(click image to view larger photo)
But it was easy for our small group to blend in with the large number of local families and friends who strolled the pedestrian streets and squares before and after dinner. Masks are generally not worn in outdoor spaces, but we felt safe wearing ours.
Any strong impressions about the two countries you visited? What stood out, or what were your top highlights?
---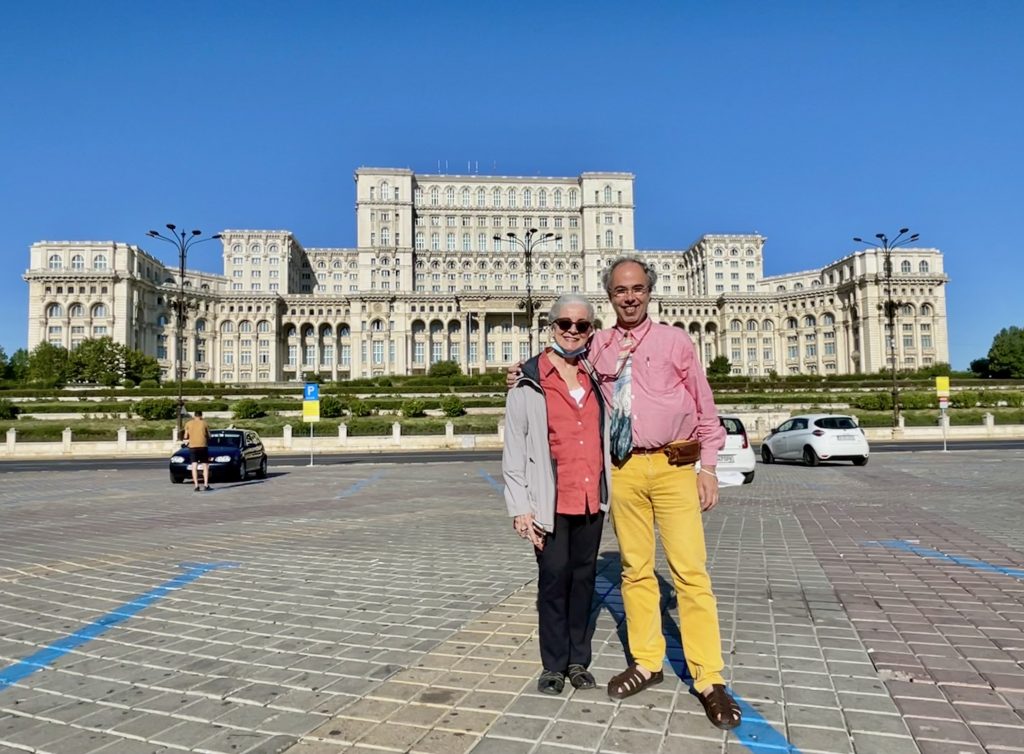 Both of our local guides and our incomparable tour leader, Michel Behar, took great pains in covering the rich storyline of the earliest civilizations that called this region home – up to and including recent elections, refugees, the economic situation etc.
(click image to view larger photo)
For many of us, it was a kind of "who knew?" crash course about a fascinating corner of southeastern Europe about which we knew very little – with talks and lectures we enjoyed in museums, churches, and restaurants often empty but for our group.
Well, can I begin by saying "it's no Italy" and add that no one on our trip ever went hungry or dropped any weight? Breakfast spreads were always great and almost always included creamy homemade yogurt and fresh fruit. There was a meal or two when we felt the restaurant could have done better.
(click image to view larger photo)
But the locations were always atmospheric and with gracious service, and portions were plentiful and tasty – often impressive. And local wines – whether included or for a modest additional cost – were a great surprise to all and kept spirits high.
Any advice for those thinking about a visit to Bulgaria and Romania right now?
---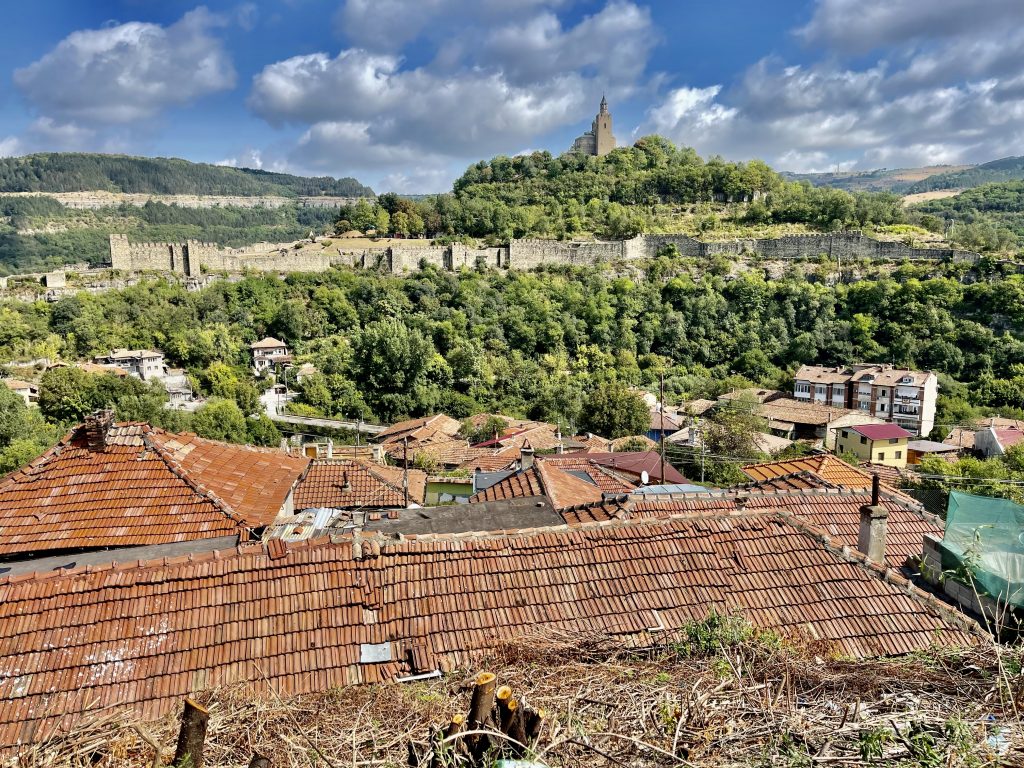 If it is not already evident from the above comments, my advice would be a resounding "go now!"
The people everywhere – from those at neighboring tables in the café to hotel staff or a school group learning about their national heritage when visiting a royal palace (but who got sidetracked when they asked where I was from and started yelling things like Times Square! Grand Canyon! Las Vegas!) – were both happy and grateful to see us there.
They may be seeing a slight trickle of tourism, but it is not from the U.S. and we were always made to feel very welcomed. Thanks again to MIR for everything.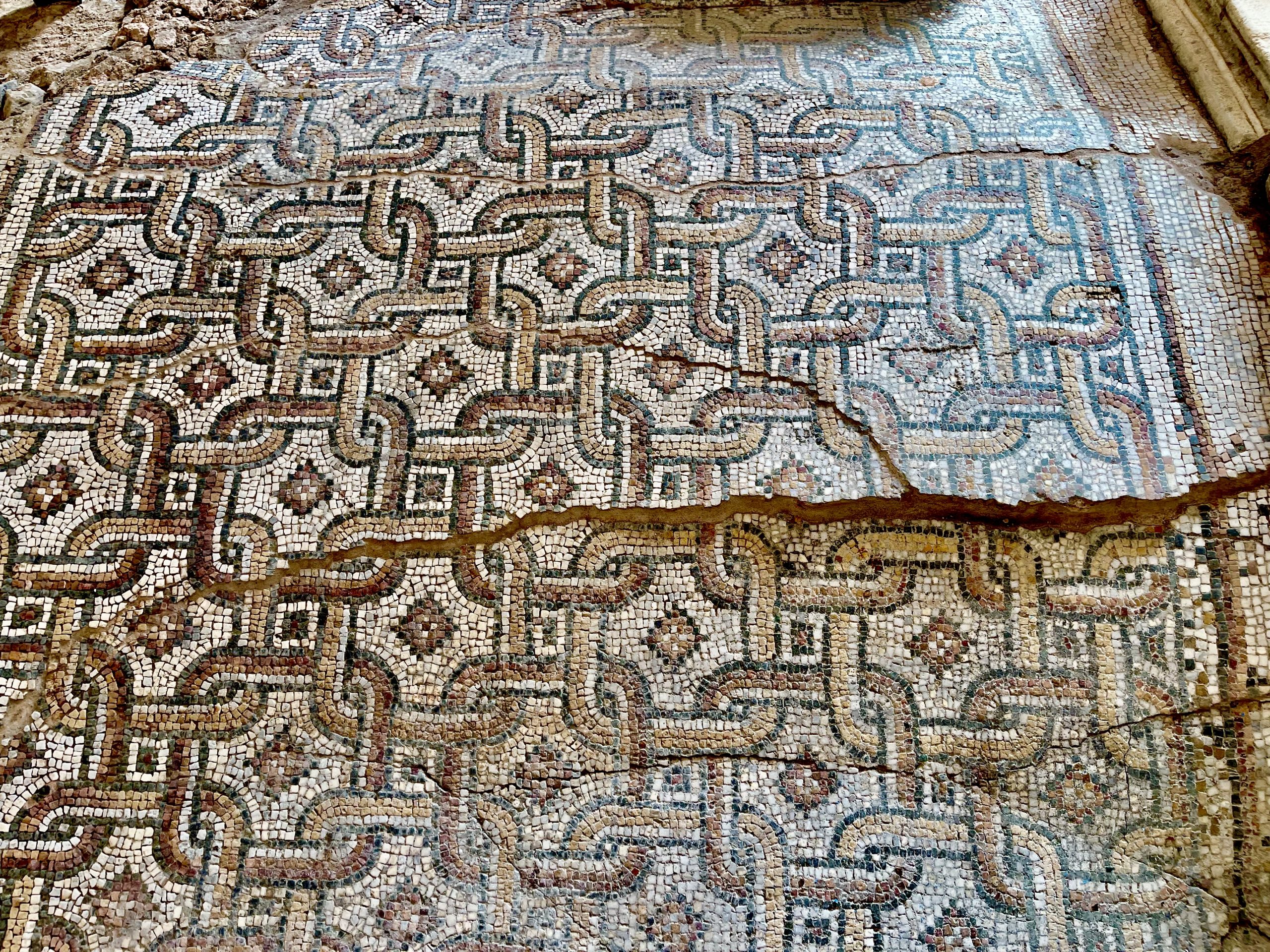 Travel to Eastern Europe with MIR
MIR has more than two decades of Bulgaria and Romania travel experience offering on-the-ground support, quality you can trust, and guides and tour managers that clients rave about. Our full service, dedication, commitment to quality, and destination expertise have twice earned us a place on National Geographic Adventure's list of "Best Adventure Travel Companies on Earth."
Chat with one of our destination specialists now!