Plot Your Own Path
Overview
Traveling privately on a custom itinerary means flexibility – flexibility to immerse yourself in your own exclusive experience, to craft an itinerary around your interests, and to travel when it's right for you.
Want to celebrate Easter at a three-day festival on the grounds of Buda Castle? How about a visit to the Herend Porcelain Factory to see how the world-famous Herend dishes and figures are produced? Need suggestions?
To get started planning a Hungary itinerary, take a look at our suggested Private Journey to the region, Essential Central Europe, or read more about how to design your own trip.
Signature Experiences
Dive deep into the rich culture of Hungary through our signature experiences. Use the below as a source of inspiration, then get in touch with a MIR Private Journey Specialist to craft an itinerary uniquely suited to your travel goals, budget, and style.
Take a hands-on cooking class with an expert in Hungarian cuisine. Learn the judicious use of paprika, the ground red pepper popular in Hungarian recipes like pörkölt (stew), gulyás (a thickish beef soup), or halászlé (a spicy fish soup cooked with paprika).
Explore the Tokaj wine region, Europe's best kept wine secret. Sample Tokaji Aszu wines, made from botrytis-ed grapes which are collected in barrels called puttonyos. Enjoy it with the traditional Hungarian "cold plate" and tour the labyrinth of underground wine cellars.
Visit the Lipizzaner Stud Farm in Szilvásvárad. Graceful and spirited, Lipizzaners are adept at performing dance-like movements and were bred from crossing Berber and Arab stallions with European Karst horses.
Savor a relaxing hour-long boat ride on Lake Balaton that offers sweeping panoramic views of the shores, while enjoying the refreshing breeze.
Private Itineraries
Whether you're looking for a compact trip that hits the highlights or something more in depth, MIR offers private itineraries that can be adapted to your choice of dates. Our itinerary, your dates – it's a great option whether you're traveling solo, as a couple, or in a small group.
Explore trips: Essential Central Europe
Map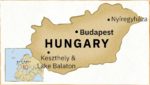 Gallery
1/11

Tourism Office of Budapest

2/11

Tourism Office of Budapest

3/11

Tourism Office of Budapest

4/11

Tourism Office of Budapest

5/11

Tourism Office of Budapest

6/11

Tourism Office of Budapest