How to Design the Trip of Your Dreams with MIR's Private Travel Expertise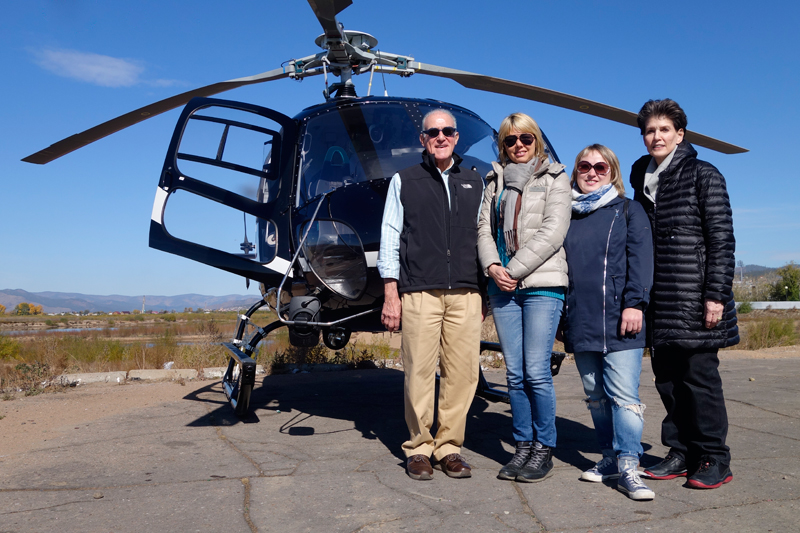 What's your idea of the perfect dream trip — one that goes beyond the guidebooks, beyond the one-size fits all approach and the usual list of must-sees, and takes you into realm of the extraordinary?
Perhaps you dream of traveling to remote and once-forbidden lands, following in the footsteps of great explorers and conquerors like Alexander the Great, Tamerlane, and Genghis Khan on a cross-cultural journey through China, Mongolia, and along the legendary Silk Route?
(click image to view larger photo)
Maybe you want to plan the ultimate family journey with your children and grandchildren: getting in touch with your family roots, introducing everyone to new cultures and new perspectives through visits to far-off villages and homes, and creating enriching and transformative travel memories to cherish for years to come?
Or have you always imagined exploring stunning landscapes a world away from the everyday, hiking through the rugged mountains of the Georgia, flying high over the otherworldly landscapes of Kazakhstan's Mangystau region or admiring the great expanse of the Gobi from a nomad's ger?
(click image to view larger photo)
Make Your Dream Trip Come Alive
Journeys of a lifetime like these often require careful planning, an insider's regional knowledge and on-the-ground connections, and the time and energy to troubleshoot all the particulars from arranging convenient hotels and transportation, to navigating the sometimes tricky requirements for visas and border crossings.
You need someone to get you started on the right foot — that's where MIR comes in. Our Make-It-Remarkable team of travel designers has the drive and dedication to take your travel plans, however lofty or logistically complex, and put them in motion. Backed by our decades of destination expertise and the determination to take on virtually any travel challenge, we can help you dream it and do it all on your terms.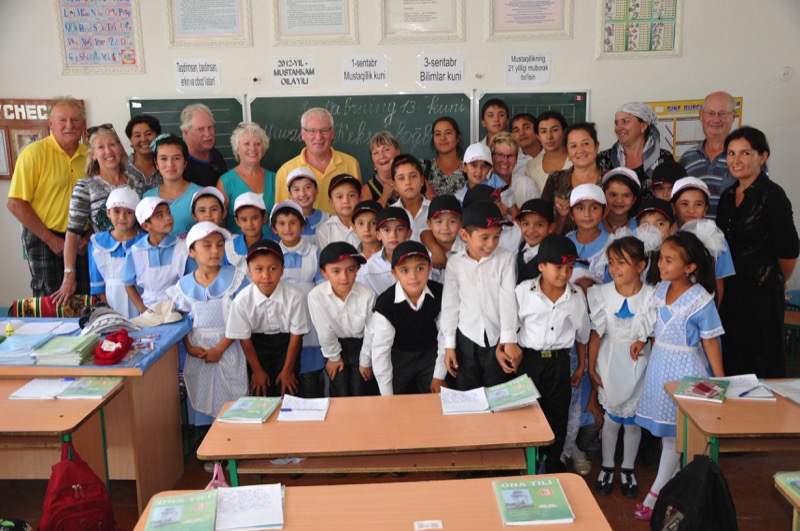 We offer two fantastic ways to explore the treasures of our destinations on your terms:
1. Thoughtfully Handcrafted Custom Private Journeys
---
Create your own completely customized journey from the ground up with MIR's expert assistance.
A MIR custom private journey is the perfect choice for travelers who want the advantages of traveling alone — flexibility and privacy — but who also value the security and comfort of knowing that capable guides and drivers have been selected, accommodations are waiting at the end of the day, and transportation to the next town or country is already arranged.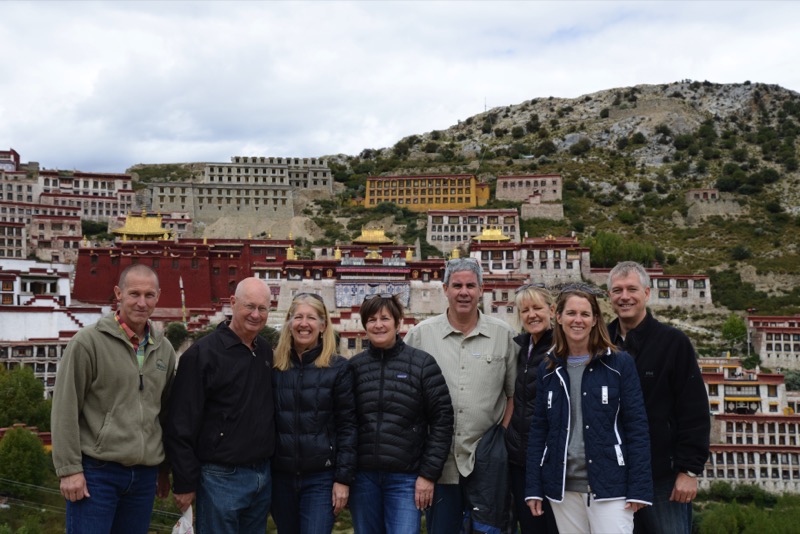 Beyond the Basics
When you book a custom, private journey with MIR, you'll work directly with a tour specialist who'll guide you through the planning process from start to finish — from deciding the destinations and daily activities, to recommending the best route and transportation options for your journey.
(click image to view larger photo)
In addition to lodging, excursions, and transportation, we'll also help you navigate your visa, international airfare, and travel insurance needs. When you work with MIR, you have the full support of our Seattle-based and in-country operations teams, the full benefit of our knowledge and expertise, and our full dedication towards helping you get exactly what you want out of your private journey.
Your Trip, Your Dates, Your Signature Experience
We've helped thousands of travelers craft unique and well-planned itineraries to our chosen corner of the globe, handling everything from creative culinary tours to multi-day hiking and camping expeditions, and from cross-country driving journeys to unforgettable ancestry tours that have connected families on an even deeper level to their heritage.
(click image to view larger photo)
We go above and beyond to design one-of-a-kind trips tailored to your specific interests — not only focusing on the classic sights in our destinations, but also adding enriching and authentic opportunities that open our travelers to the fascinating cultural traditions and warm-hearted people of our region.
Some Travel Ideas
On a MIR custom private journey, we can offer you an exclusive opportunity to go far from the familiar and:
2. Researched & Ready-to-Go Flexible Essential trips
---
Prefer that we suggest an itinerary to get you started, or just want a pre-planned, pre-packaged travel option that's ready to go when you need it? Then select one of our "Flexible Essential" trips – ready made itineraries available on a private basis with your choice of dates and accommodation levels.
Your Travel Essentials
With our Flexible Essential itineraries, you get the freedom of traveling on your own, without the stress of making and troubleshooting all the arrangements — we've already done the legwork required of a completely customized journey on your behalf.
(click image to view larger photo)
MIR's Flexible Essential itineraries showcase all the essential highlights of a country or region on a brief, compact tour with many of the same inclusions featured on our escorted Small Group Tours. They're perfect for those who want to travel privately but don't know where to start, or for those looking for an effortless extension to another tour.
Your Custom Comforts
On every Flexible Essential itinerary, you'll be met on arrival and seen off at the end of your trip; in-country transportation will be pre-arranged; your lodging will be pre-booked; and while traveling, your own private, expert local guide(s) will ensure that you and your companions get the most out of your visit.
(click image to view larger photo)
When you book a Flexible Essential Private Journey with us, a dedicated MIR travel specialist will oversee all the details of your trip, answering your questions and providing customized suggestions, visa guidance, and air tickets from our in-house agency, as desired.
Shake It Up!
Found an itinerary you like, but want to add extras like reservations at a top-notch restaurant, or a chance to witness a unique local ceremony? Maybe you just want to arrange for an extra day or two in a city that piques your travel fancy? No problem — we can take any Flexible Essential program and tailor it to meet your needs.
There's lots of Flexible Essential itineraries to choose from – use our Trip Finder to choose the one best fit for you.

Ready to Get Started? Here are 4 Easy Steps to Design the Personalized, Private Journey of Your Dreams with MIR
Custom travel doesn't have to be complicated. Once you have an idea in mind for a personalized, private journey of your own:
1. Consult
Contact our Private Journeys Specialists and tell us what your dream is for this trip: where you want to go, what type of accommodations you're looking for, what you especially want to see or do. Your personal travel specialist will listen, ask questions, and make creative suggestions.
2. Create
In collaboration with you, we'll design an itinerary that suits your personal travel goals, budget, and style. We can either suggest one of our Flexible Essential itineraries to start with and fine-tune to fit your preferences, or custom-craft a signature adventure from the ground up. Then, we'll send it off for your review and feedback.
3. Coordinate
Once you're ready to reserve your trip, send in the required reservation form and non-refundable deposit. We'll book all of your arrangements and send you a full confirmation packet with lots of information to help you prepare and pack for your trip.
4. Commence
Escape the everyday, and dive into your destination — with in-country transportation, lodging, knowledgeable local guides, and private drivers ready and waiting.
(click image to view larger photo)
MIR has been handling the ins and outs and special requests of personalized travel in our destinations for more than 30 years. With MIR affiliate offices in Western Russia, Siberia, Uzbekistan, Ukraine, and Georgia we can assure you of an on-the-ground partner possessing some of the most extensive travel and tourism experience in the region, as well as an unmatched ability to plan fascinating and unusual itineraries.
To schedule your own adventure in any of MIR's destinations, contact our Private Journey Specialists with a list of things you've always wanted to do, see, or experience; or send us your thoughts using our easy Custom Travel Inquiry Form.
Need fresh ideas to inspire your wanderlust? In addition to browsing the pages of our free catalog you can narrow down your choices online using our Trip Finder and the Destination Map.