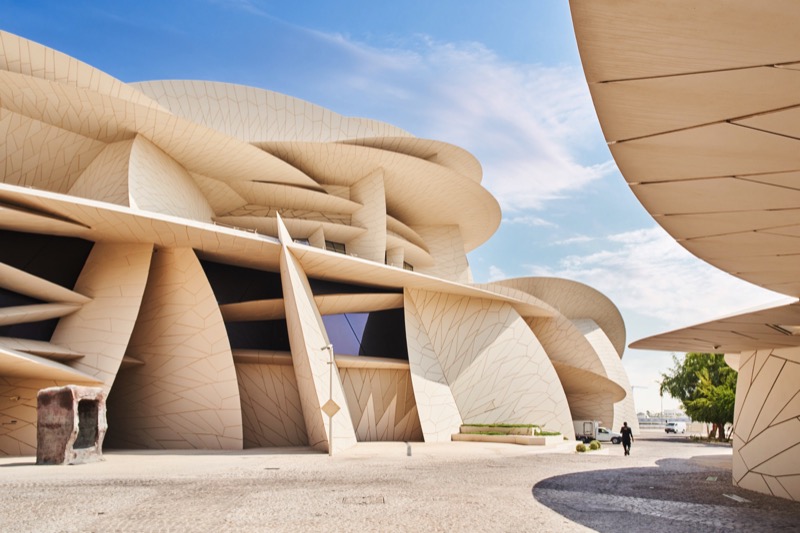 Fiercely independent and punching far above its weight on the global stage, Qatar is an intriguing place to visit. The country's past was driven by fishing and pearling, and the present is dominated by the oil industry. This transition and the rapid influx of wealth that came with it have created a dichotomy of tradition and modernity in Qatar. To some, the country means luxury, skyscrapers, and business. To others, it means sand dunes, scimitar-horned oryx, and Bedouin tents. Both aspects still exist here and can be sought out amidst the nation's glamorous hotels and starkly beautiful deserts.
When to Visit
---
Qatar has a sunny, dry climate with winter temperatures averaging around 75 degrees Fahrenheit. This makes it a popular winter destination for those in the northern hemisphere. MIR recommends that visits to Qatar be timed with the cooler months from November to March. That said, many of the indoor sights in Doha, such as the National Museum of Qatar, are well air-conditioned and a stopover can work any time of the year. Outdoors, the summer months can be brutal with an average temperature of 108°F from June to August, sometimes spiking up to 120°F and higher. Given its small size and flat terrain, the climate is relatively uniform across Qatar.
(click image to view larger photo)
How to Get There
---
Qatar is a small nation located entirely on a peninsula attached to Saudi Arabia, with which it shares a 37-mile border. That border and 350 miles of coastline bound close to 4,500 square miles of extremely arid desert. The terrain is largely flat, interrupted only by sand dunes, salt flats, and a scattering of rocky hills.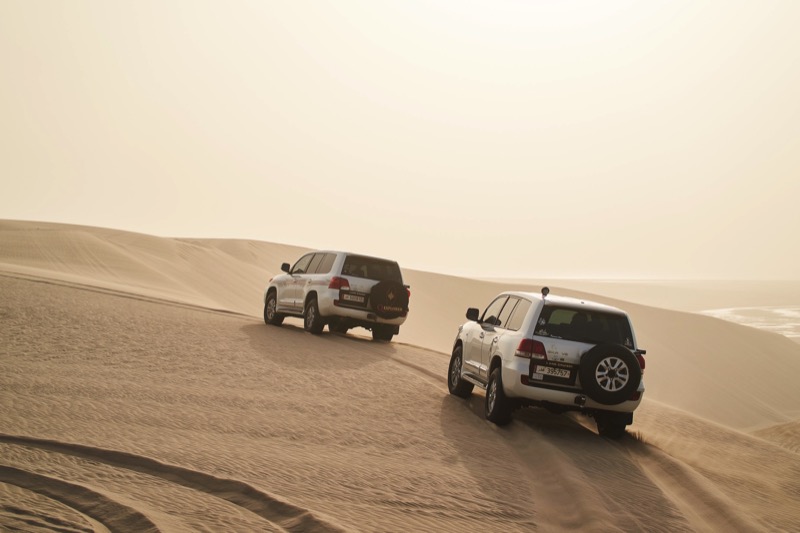 Doha boasts an enormous airport, home base to Qatar Airways. Qatar Airways is well-connected throughout the region and beyond, serving major hubs in Europe, the U.S., and MIR destinations. Many other major world airlines (Turkish Airlines, United, etc.) also serve Doha. Land crossings are possible to Saudi Arabia, across Qatar's only land border. In short, travelers will have no problem whatsoever getting in or out of Qatar, and indeed it is frequently the best option for layovers and stopovers going to or heading back from other destinations.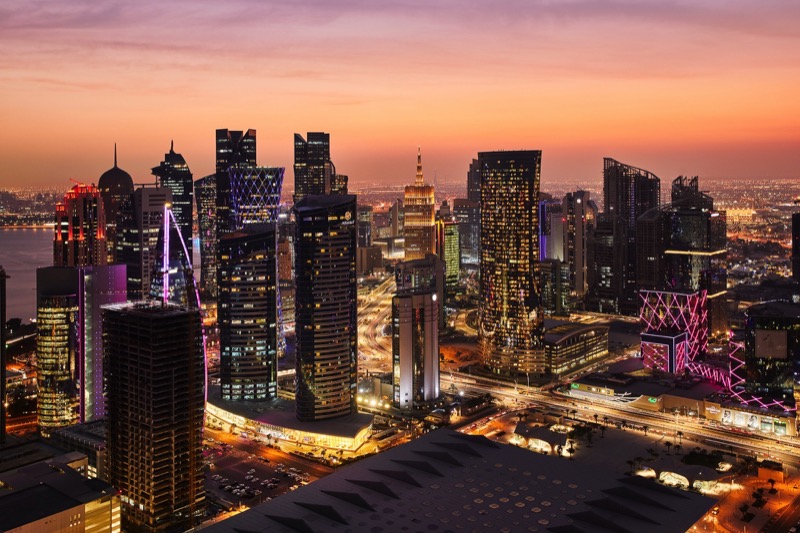 What to See
---
Despite its small size and relatively bland topography, there is a surprising amount to do in Qatar, both in the capital Doha and beyond. Here is a short list of some of the highlights:
Learn about Qatari culture over Arabic coffee with a local expert.
Explore Doha's renowned Souq Waqif, an atmospheric bazaar laden with spices, jewelry, and textiles.
Learn about the traditions of Qatari falconry while strolling the Falcon Market and the Falcon Hospital.
Admire the history and architecture at the UNESCO World Heritage-listed Al Zubarah Fort.
Ponder the origins of the ancient rock carvings at Al Jassasiyah, many of which depict animals and nautical themes, alongside spirals and geometric designs.
Visit a ghost town like Al Jumail, on the northern shores of Qatar, to learn about history of pearling and fishing in the area.
Browse the catch of the day at the Al Khor Fish Market, a great place to see modern Qatari life unfold away from the city.
Take in the sunset, sea breezes, and Doha skyline from aboard a private dhow cruising on the Persian Gulf.
Head out into the dunes of southern Qatar to learn more about the ecology of the area.
Enjoy a private Bedouin-style dinner in the dunes, under the brilliant stars of a desert night.
Swim in the Inland Sea, an extension of the Persian Gulf where the dunes meet the water.
(click image to view larger photo)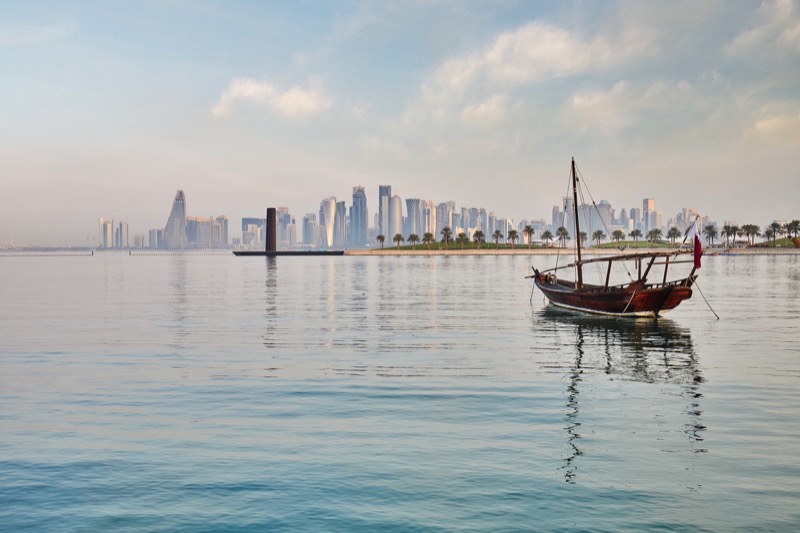 Travel to Qatar with MIR
For those looking for more than a quick stopover, a good place to start is MIR's new Essential Qatar itinerary. Essential Qatar is a fully private and customizable itinerary that can be scheduled on your choice of days, and it includes many of the highlights listed above.
For those travelers looking for something completely unique and handcrafted to meet your travel goals (whether an overnight stopover or an extended journey through the Middle East), our expert travel planners can design a custom trip just for you. If you have any questions about traveling in Qatar, MIR's tours there, or if you would like to start planning a custom trip – we would love to hear from you.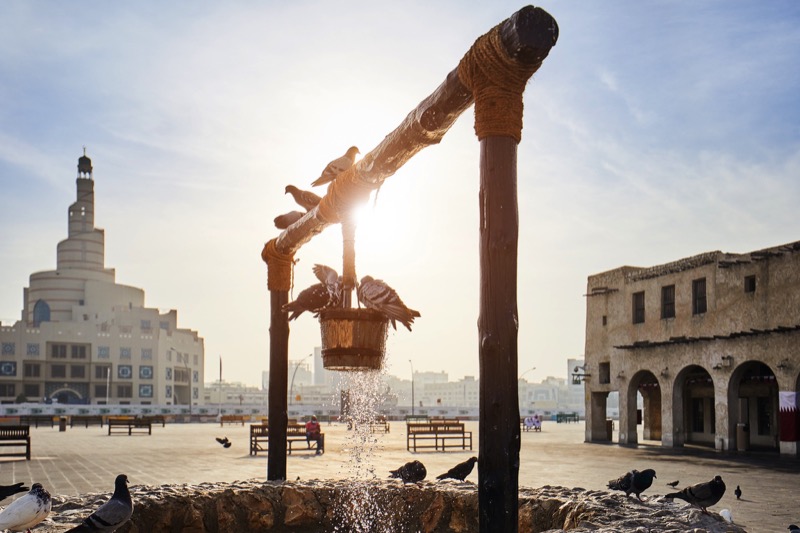 Chat with one of our destination specialists now!