Why Travel to Saudi Arabia?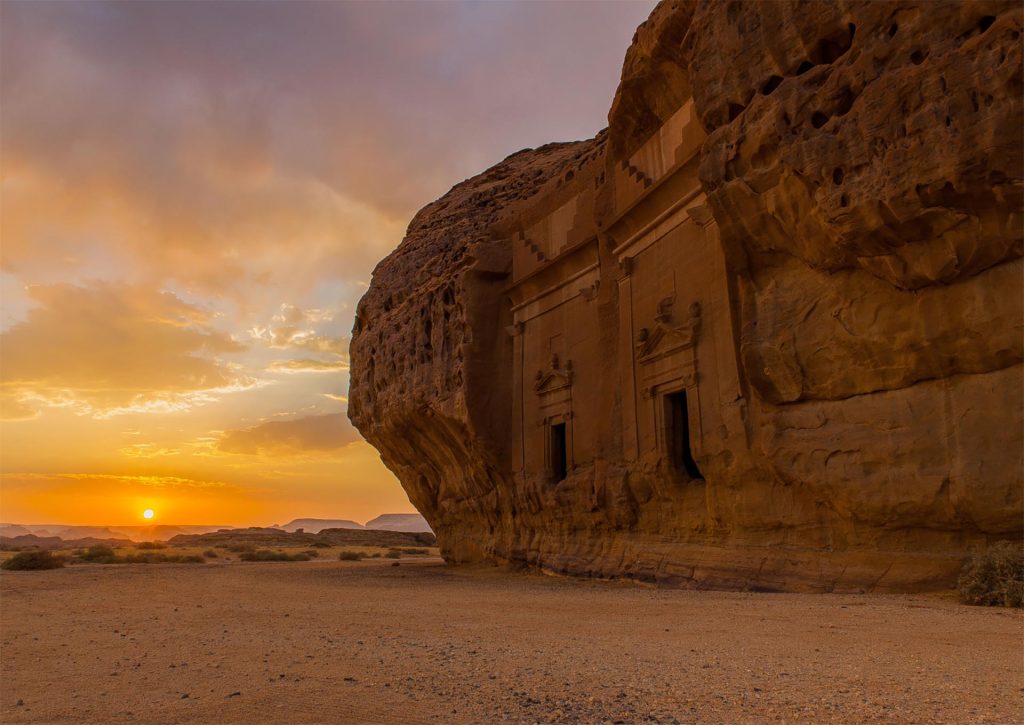 The Kingdom of Saudi Arabia is an enigmatic place. Much of the world knows it as a major producer of oil, or as a destination for Muslim pilgrims. Both of those aspects are, of course, deeply important to the Kingdom, but much more lies beyond. Few are aware of the country's rich and ancient cultural heritage, or the varied landscapes and natural scenery it has to offer. Even fewer have visited as tourists looking to explore the cultural and geographical terrain. As Saudi Arabia continues efforts to diversify its economy and open up to the outside world, this will change. Travelers are already beginning to trickle in, making use of newly relaxed visa regulations and the nation's excellent infrastructure to explore the deserts, beaches, mountains, and cultural sights both ancient and modern.
The country and its attractions will certainly be impacted, both positively and negatively, as this trickle grows to a steadier flow of travelers post-pandemic. The Saudi government faces a significant challenge in managing these impacts, while we as travelers are responsible for traveling conscientiously in a newly opened society. Some efforts to manage growth are already in place, an excellent example being the work that the Royal Commission for Al Ula has undertaken to prevent the Nabataean ruins and tombs there from being overexploited. Regardless, now is the time to visit Saudi Arabia, while tourism is still in its nascent stage of development. You'll find a deeply fascinating cultural and historical landscape to explore, set against a backdrop of diverse and stunning scenery and populated by a warm, hospitable people excited to share their heritage with outsiders.
For some insight on traveling in Saudi Arabia as an American woman, please read this blog by MIR Vice President Annie Lucas, who recently returned from the Kingdom.
(click image to view larger photo)
When to Visit
---
Saudi Arabia has a sunny, dry climate. Because of the size of the country, the temperature spread can be quite variable, especially in the winter. In the north of the country, and in the mountains of the south, winter temperatures range from the upper 50s to lower 70s Fahrenheit. Snow is rare but not unheard of in the northern mountains. Along the Red Sea coast and in other lower elevation areas in the south, it can often reach the mid-80s Fahrenheit even in January. This makes Saudi Arabia a popular winter destination for those in the northern hemisphere, and we recommend travel in the November-March timeframe. By contrast, the summer months are extremely hot over almost the entire country. The sole exceptions are the higher mountain areas, such as Abha, where temperatures tend not to exceed the upper 80's even in the summer.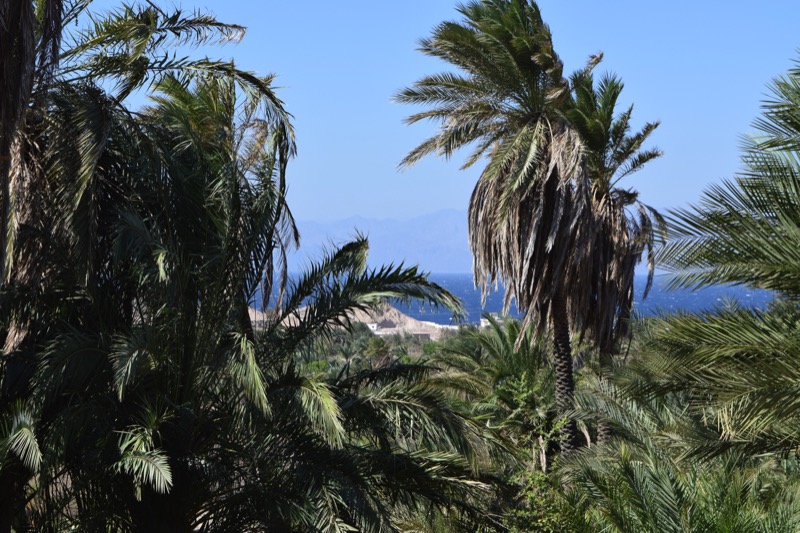 How to Get There
---
Saudi Arabia dominates the Arabia Peninsula, occupying around 80% of its territory. The nation is large, roughly the same size as Greenland, and slightly larger than Mexico. In U.S. terms, it is roughly three times the size of Texas! Its borders stretch from the Persian Gulf in the east to the Red Sea in the west, and from Iraq in the north to Yemen in the south. Jordan, Kuwait, Oman, Qatar, and the UAE also border Saudi Arabia. Most travelers from the U.S. and Europe will access the country through major air hubs in Dubai, Istanbul, Abu Dhabi, or Doha, but Saudia (the Saudi national airline) also flies direct from several hubs on both continents, including Washington D.C., New York, and Los Angeles in the U.S. Overland border crossings are possible from most neighboring countries.
(click image to view larger photo)
What to See
---
Saudi Arabia is an immense and surprisingly varied country with a great deal to see and do. A non-exhaustive list of some of the highlights includes:
Wander the ruins of the Al Turaif District in Diriyah located north-west of Riyadh, a UNESCO World Heritage Site and the original seat of power of the Al Saud dynasty.
Learn about traditional Najdi architecture in Ushaiger, considered by many to be Saudi Arabia's most beautiful village.
Mingle with the laid-back animals and spirited traders at one of the world's largest camel markets on the outskirts of Buraydah.
Explore the expansive archaeological site of Fayd, which for 500 years was the most important oasis on the pilgrimage route from Baghdad to Mecca.
Marvel at the beautifully executed prehistoric petroglyphs of Jubbah, a UNESCO World Heritage Site which includes hundreds of images of animals that flourished here thousands of years ago in a more hospitable climate.
Traverse the red sands of Al Nufud Al Kabir, one of the Arabian Peninsula's most classically picturesque deserts with likely sightings of wild camels.
Glimpse into the future and see the region where a $500 billion "smart city" called Neom is planned to be built along the Gulf of Aqaba.
Contrast the red rock walls of grandiose Wadi Al Disah with the lush greenery of the papyrus and date palm-covered canyon floor.
Discover the remarkable Nabatean tombs of UNESCO World Heritage-listed Hegra, which share many characteristics with, but are largely better preserved than, the famous tombs of Hegra's sister city, Petra.
Study the ancient graffiti, rock carvings, and petroglyphs in myriad extinct and obscure languages that cover the rock walls at Al Ula's Jebel Ikmah.
Get an overview of the holy city of Medina from Mount Uhud, itself an important Islamic site.
Stroll the streets and explore the bazaars of Al Balad, Jeddah's UNESCO World Heritage-listed historic city center.
(click image to view larger photo)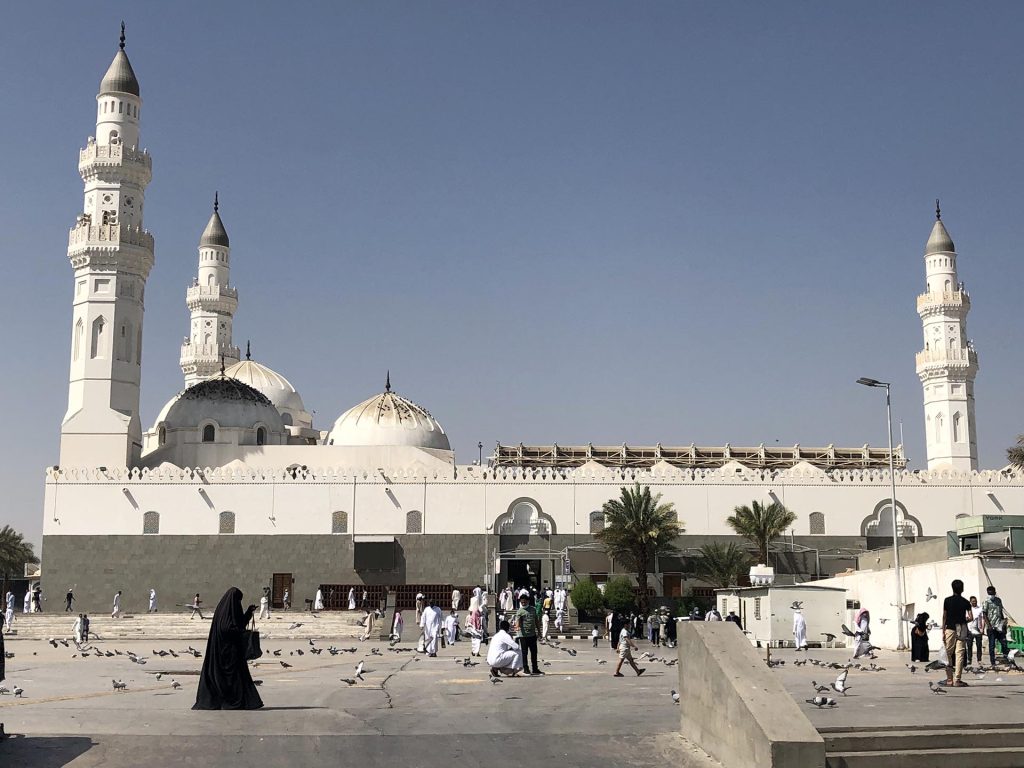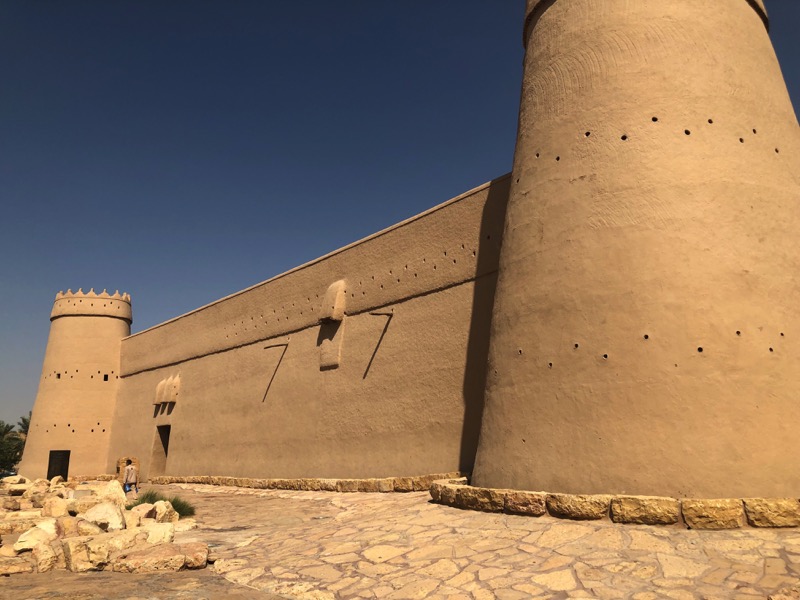 Travel to Saudi Arabia with MIR
MIR's flagship small group tour to Saudi Arabia is the 14-day "Saudi Arabia: Trade Routes, Tradition & Transformation," with departures in November 2022 and February and November in 2023. The itinerary covers all of the highlights above and more, with an overland route starting in Riyadh and ending in Jeddah. The first departure, November 30-December 13, 2022, will be led by popular tour manager Michel Behar.
Those with less time, or those interested in traveling privately, our Essential Saudi Arabia trip is a customizable private trip that can be arranged on your choice of dates. The eight-day Essential Saudi Arabia trip uses internal flights to connect Riyadh, Al Ula, and Jeddah.
MIR's expert travel designers can also work with you to handcraft a private trip that is perfect for you, whether it is a longer trip through Saudi Arabia, a multi-country journey including Saudi Arabia, or even a simple short stopover. Keep in mind that over the winter from November through March, many festivals and special events are scheduled throughout the Kingdom ranging from Formula 1 racing and the Red Sea Film Festival in Jeddah, to the concert series hosted at the impressive Maraya Center in Al Ula and the wide range of musical events put on during Riyadh Seasons.
If you have any questions about traveling in Saudi Arabia, MIR's tours there, or would like to start planning a custom trip – we would love to hear from you.
Chat with one of our destination specialists now!