Why Travel to Southern Iraq?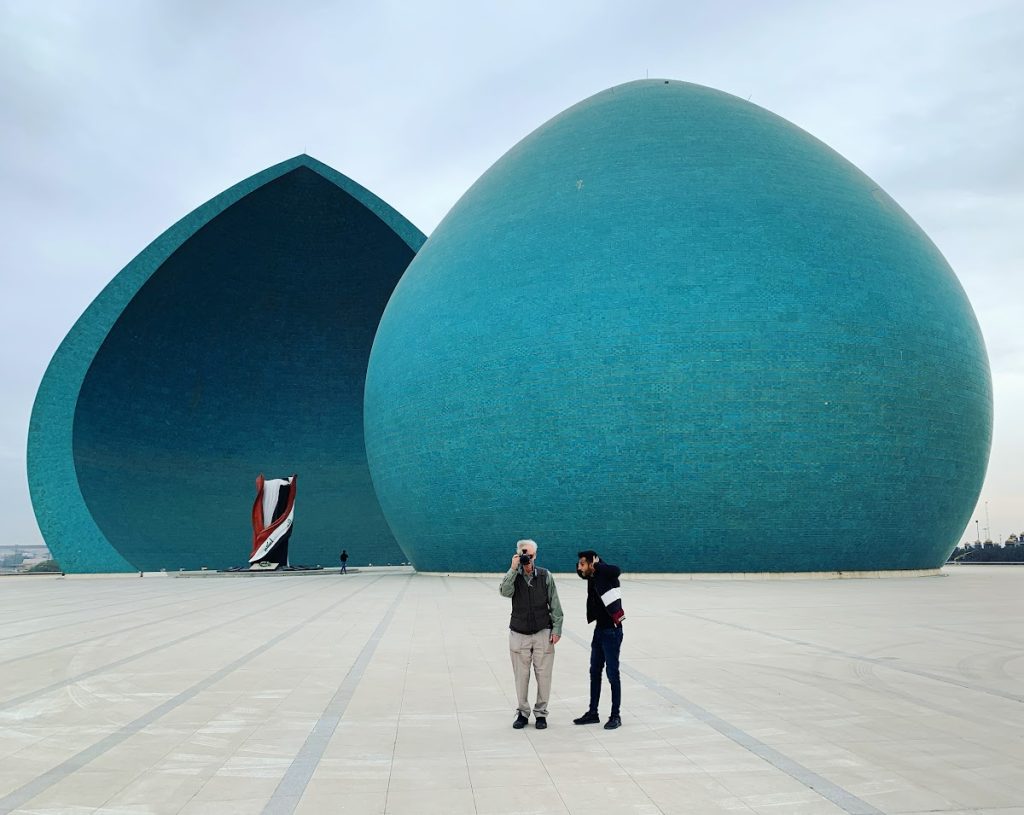 Iraq has had a tumultuous history with various conflicts and wars ravaging the country for the better part of the past 50 years. Saddam Hussein's brutal dictatorship and repression of the Kurds and the Shias. War with Iran and later the U.S. and allies. The genocidal and barbaric rule of the Islamic State. Despite this painful legacy, times are changing. These threats have faded and a new period in Iraq's history is emerging from the ashes – hopefully one that will finally give the nation and its peoples enduring peace and prosperity. Why travel to Iraq now? Because one can. Because the new country and its nascent tourism sector need support. And because the land that is now Iraq is densely packed with fascinating cultural and historical sites that have been completely off the beaten path for decades.
Iraq can be broadly divided into two zones of interest to travelers. The north, Kurdistan, is an autonomous region and discussed separately in our blog post Why Travel to Kurdistan. The second region, southern Iraq, is the focus of this blog. We are specifically referring to the swath of territory bound by the Euphrates and the Tigris in between Baghdad and Basra. This area has been stable and open to travel for some time now, and it is home to an Arabic-speaking Shia majority that includes the Marsh Arabs who traditionally inhabited the wetlands of the area. The focal points of travel here are the Shia pilgrimage cities of Najaf and Karbala, and the ancient Mesopotamian city states of Babylon, Uruk, and Ur. The capital Baghdad is also a fascinating place with bustling markets and the country's biggest and best museum. Iraq's third largest city, Basra, is another highlight featuring canals lined with Ottoman-era architecture and easy access to the "Garden of Eden" near the confluence of the Euphrates and the Tigris.
(click image to view larger photo)
When to Visit Southern Iraq
---
Southern Iraq is hot! This is not a summer destination, at least not for most people. Basra is one of the hottest cities on the planet with an average high of 117°F in August. While summers are tough, the fall, winter, and spring are typically pleasant throughout southern Iraq. It rarely rains (only a few inches fall each winter) and average high temperatures stay under 95°F from roughly October until early May. Winters can even be a bit brisk in Baghdad where the average high in January is just 60°F. Ramadan and religious holidays and festivals are other important considerations in this region, especially in the Shia pilgrimage towns of Najaf and Karbala. These events move with the Islamic calendar from year to year. MIR can help plan around them or include them depending on the event and your interests.
(click image to view larger photo)
How to Get to Southern Iraq
---
Southern Iraq is well connected to the rest of the Middle East and beyond with major international airports in Baghdad, Najaf, and Basra. Turkish Airlines, Qatar Airways, and Emirates/FlyDubai link all three cities with Istanbul, Doha, and Dubai respectively. From those hubs it is easy to hop on a connecting flight to the U.S., Europe, or almost anywhere else. Within Iraq it is also easy to jump from the south up to Kurdistan on domestic flights from Baghdad to Erbil or Sulaymaniyah.
(click image to view larger photo)
What to See in Southern Iraq
---
Home to the capital Baghdad, ancient Mesopotamian ruins, Shia religious centers, and expansive wetlands, southern Iraq boasts an impressive range of sights. Here is a small subset of some of the experiences possible during your visit to southern Iraq:
Climb the 9th-century Malwiya Tower in Samarra, one of the world's oldest and largest minarets, unique for its spiral shape, akin to the inside of a seashell.
Acquaint yourself with life in contemporary Baghdad as you browse the booksellers and markets on Mutanabbi Street and in the Souq al Safafeer.
Explore the 28 galleries and hundreds of thousands of artifacts housed at the Museum of Iraq, one of the world's best museums, especially for ancient Mesopotamian civilizations and Islamic history.
Wander the ruins at Babylon, one of the most famous of Iraq's many ancient cities, and afterwards climb up to the palace overlooking the site, a testament to Saddam Hussein's megalomania.
Contemplate the history of Shia Islam at the spectacular pilgrimage sites of southern Iraq, especially the Imam Husayn Mosque in Karbala, the Great Mosque of Kufa, and the Imam Ali Shrine in Najaf.
Step back in time as you explore the millennia-old Sumerian city-states of Ur and Uruk, both included on UNESCO's World Heritage List.
Learn about the culture and tumultuous recent history of the Marsh Arabs as you explore the waterways of their reed-filled homeland aboard a boat.
See where the Euphrates and Tigris meet to form the Shatt al Arab, a purported site of the Biblical Garden of Eden, and then later head out on the Shatt al Arab to see Basra from a new perspective.
View Ottoman-era Shanasheel houses along the canals of Basra, largely dilapidated now but still evocative of a bygone era, and the subject of UNESCO-supported efforts to revive the traditional carpentry technique.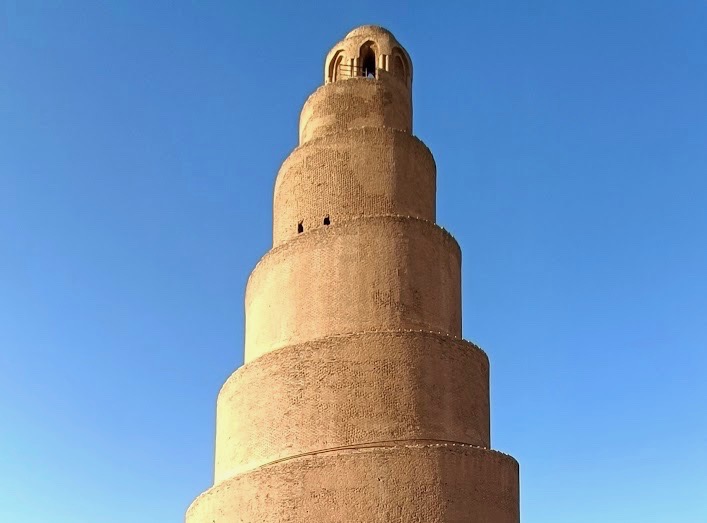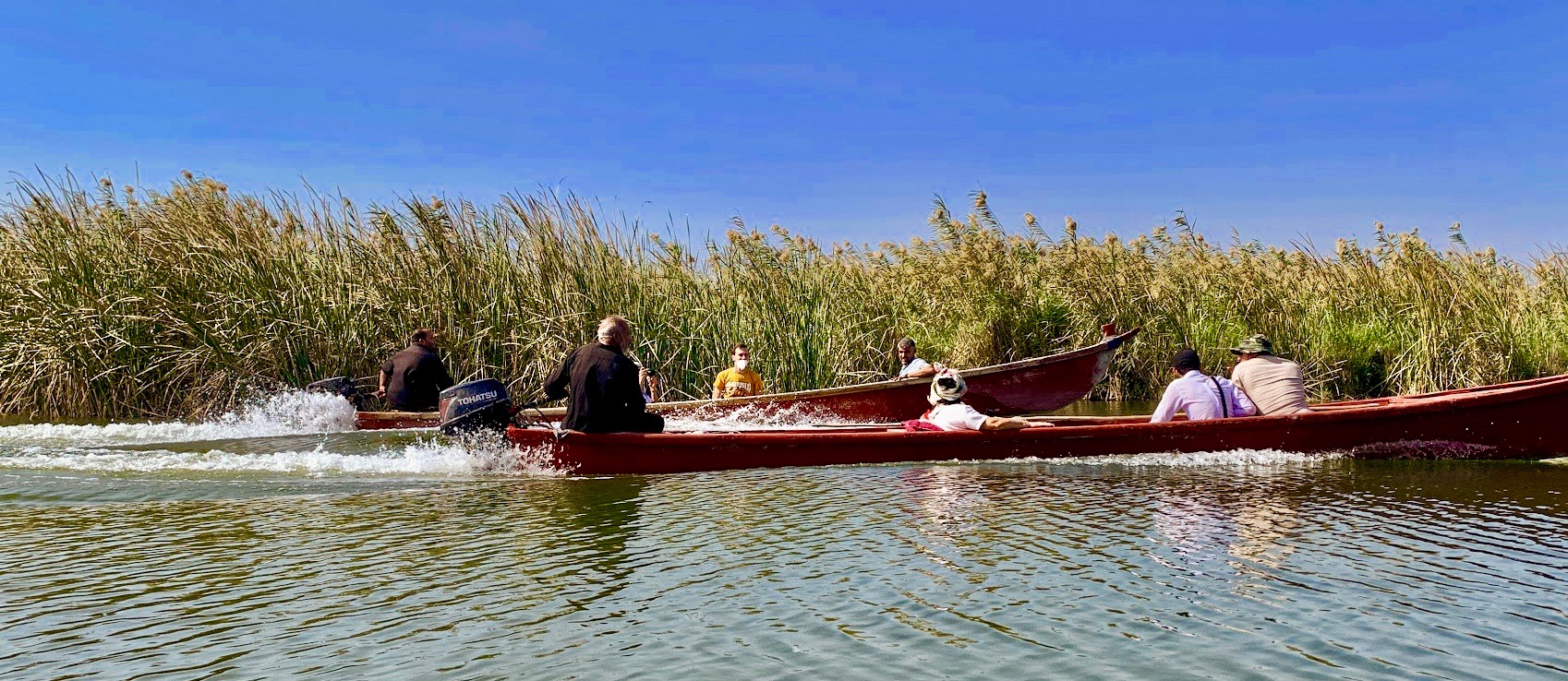 MIR Southern Iraq Small Group Tours and Private and Custom Offerings
Join us in 2023 on our inaugural small group tour to southern Iraq, Modern Mesopotamia. This 10-day adventure starts in Baghdad and ends near the Persian Gulf port of Basra, taking in Karbala, Najaf, and Nasiriyah along the way. The trip dates are October 17-26, 2023. This connects with our new Kurdistan tour, Kurdistan Explorer, which will precede it over the dates October 9 to 17, 2023. In 2023 these inaugural tours will both be led by experienced (and perennial favorite) Tour Manager Michel Behar.
If you are interested in traveling through southern Iraq but can't make the small group tour or prefer to travel on your own or with friends, our private travel planners would be thrilled to help you design the perfect custom itinerary.
Please read the U.S. State Department's Level 4 Travel Advisory regarding travel to Iraq here:

https://travel.state.gov/content/travel/en/traveladvisories/traveladvisories/iraq-travel-advisory.html
Chat with one of our destination specialists now!