Demystifying Megrelian Cuisine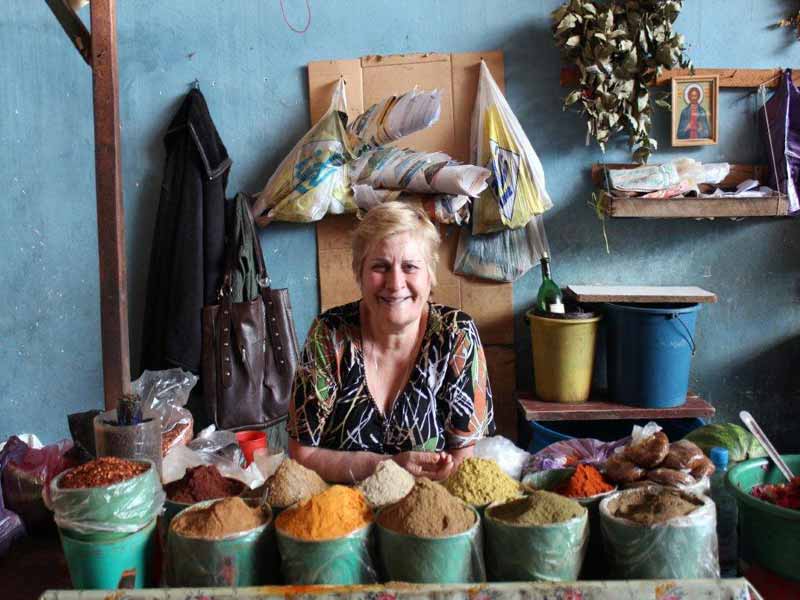 Golden Fleece and Megrelian Spices
---
The Megrelian people of western Georgia in the South Caucasus are rightfully proud of their food. Hot, spicy and varied, Megrelian cuisine has been handed down through the generations since the time of the Kingdom of Colchis (which, if you remember your mythology, was where Jason went to search for the Golden Fleece).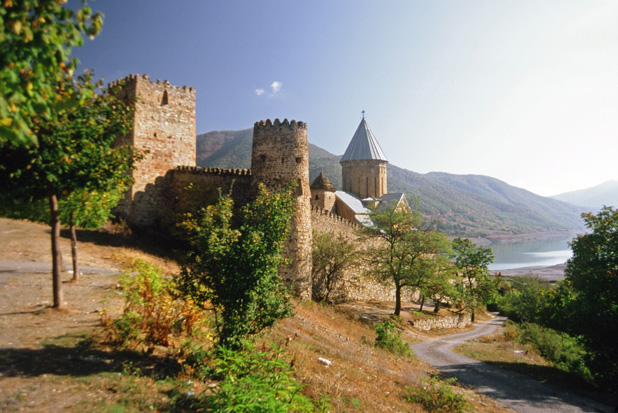 Say Cheese
---
The Megrelian take on Georgia's most famous food khachapuri – warm yeasted bread stuffed with cheese – is to top it with more cheese. More is better here: Megrelian hot pepper relish, adjika, is hotter and more peppery than in other regions of Georgia; its signature cheese, suluguni, is creamier and saltier; and its polenta dish, elarji, takes the everyday Georgian polenta-with-cheese dish called ghomi and dresses it up with even more cheese.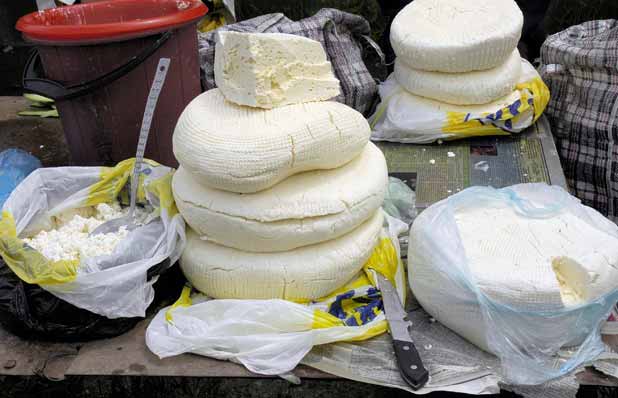 Spice Route
---
Megrelian lamb, chicken, and beef stews are thick with walnut paste and spices that can include golden marigold petals and blue mountain fenugreek. At the market, dozens of spice blends are mounded in containers. Just one of them, khmeli-suneli, can include basil, red pepper, dill, coriander, marjoram, saffron, and perhaps parsley, mint, celery, bay leaf, and fenugreek. Eggplant, mushrooms, chopped fresh herbs, tomatoes, and onions are favorite vegetables and pomegranate seeds garnish spicy dishes to balance the flavors. The salty suluguni cheese is often smoked, as is kupati, pork sausage links served with plum sauce.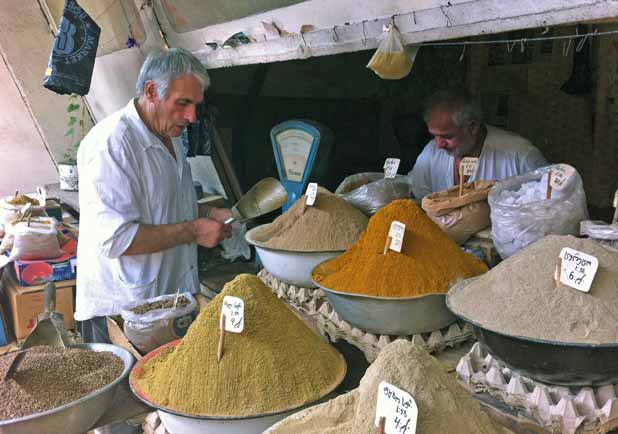 Go West
---
Don't make the mistake of thinking that Georgian cuisine is the same throughout the country. Go West, to Megrelia, for some of the finest, most complex and subtly-flavored food in Georgia.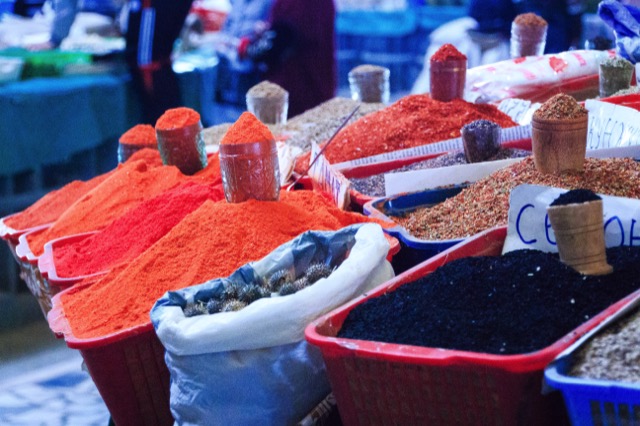 Travel to Georgia with MIR