South Caucasus: Why I Love This Place
Annie Lucas is Vice President of MIR Corporation. She's deeply drawn to many parts of the world, especially to the South Caucasus.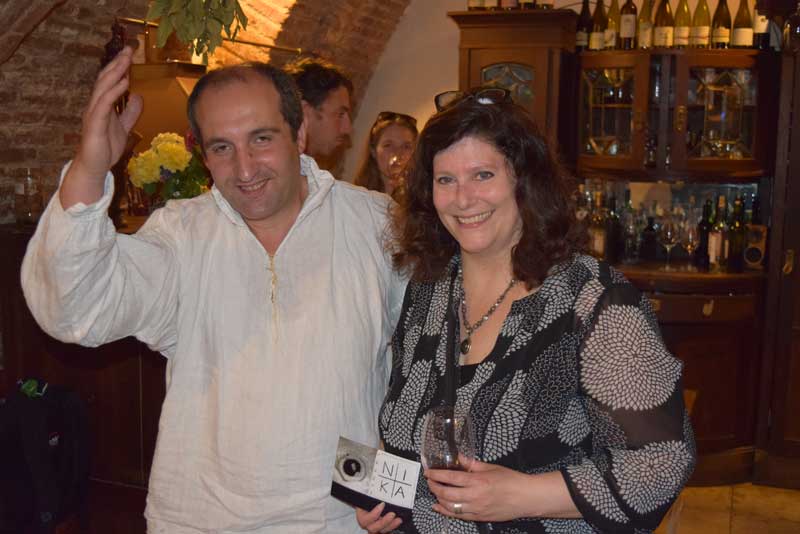 The South Caucasus countries of Georgia, Armenia, and Azerbaijan are quite simply my favorite destinations. Why do I have such a strong affinity for this region?
Bold architecture
Gorgeous landscapes
Fabulous table traditions of food and wine
Distinctive and diverse cultures
Beautiful languages from ancient alphabets
Outstanding musical traditions
…Need I go on?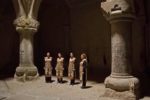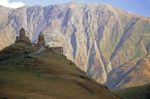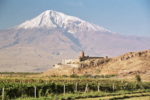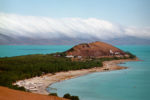 + 2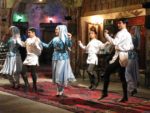 (click image to view larger photo)
Food, Glorious Food!
---
One of the most enjoyable aspects of travel to the South Caucasus is undoubtedly the wide range of exceptional dishes and beverages available. Regional favorites include Caspian Sea sturgeon kabobs with pomegranate sauce served in Azerbaijan, as well as vegetarian delights made from eggplant, walnuts and mouth-watering cheeses found in Georgia and Armenia.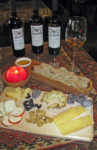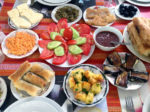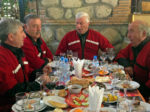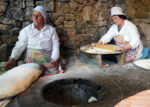 + 1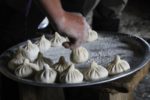 (click image to view larger photo)
Let's not forget the bread!'
Sometimes very thin, other times an elongated boat shape (called pirosmani), and always regionally distinct, nothing tops the fresh Georgian bread available at the local bakeries in the country's capital, Tbilisi.
(click image to view larger photo)
Tbilisi's Restaurant Scene: Better Every Day
Tbilisi, Georgia is emerging as a modern foodie destination, with wonderful new restaurants popping up all over town. One of the newest is called Poliphonia Tbilisi. Located in the historic Sololaki district, it offers an inspired, rotating menu of Georgian fusion dishes, highlighting the country's distinctive culinary regions, and prepared from organic, local, and seasonal ingredients.
Azarpesha is a chic wine restaurant with a classy interior decorated with old photos and antique drinking vessels. Cuisine is contemporary Eastern-Mediterranean/Georgian fusion using local seasonal ingredients. Groups can enjoy a full Georgian Table here, with dozens of dishes, toasts, and polyphonic singing.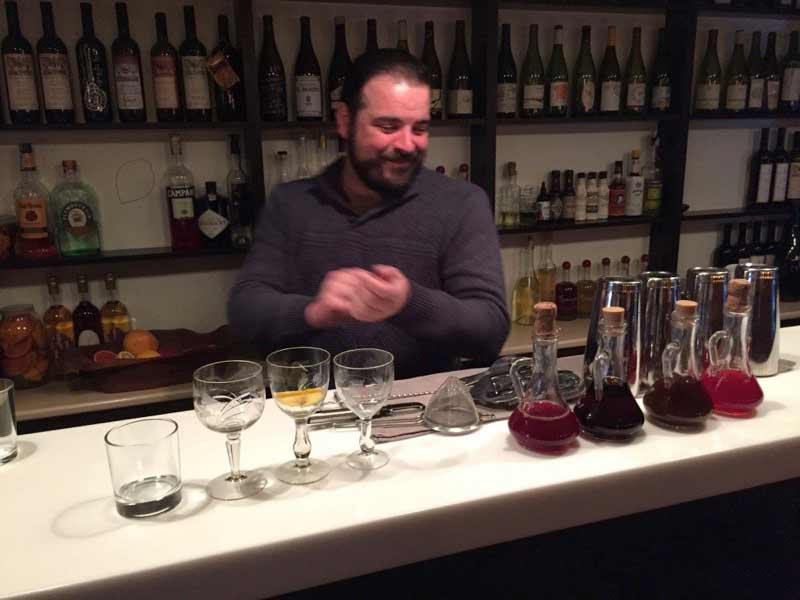 The exclusive Barbarestan restaurant is set in an old-fashioned Georgian apartment, furnished with antiques and "Grandma's old furniture." The cuisine is a fresh, local, modern take on the 19th century recipes of Duchess Barbara Jorjadze. The extensive wine cellar is from the 19th century as well.
Land of the Vine
---
To wash down these flavorful foods is an equal pleasure. Georgia claims to be the land where the wine grape was first cultivated, and its ever-evolving viniculture industry is perhaps the most sophisticated anywhere at this crossroads of Europe and Asia.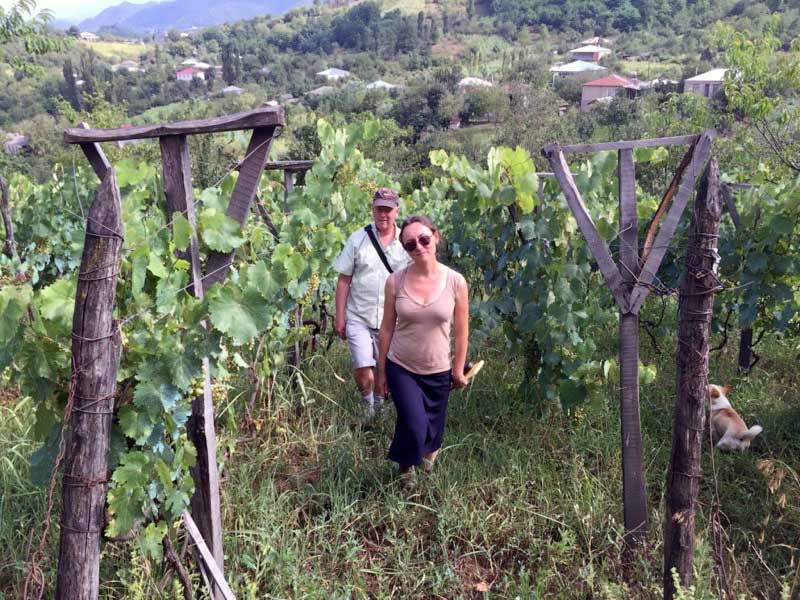 Georgia's organic wine movement, with wines fermented inside qvevri, or clay vessels, buried in the ground, is nothing new – it's been going on here for about 8,000 years. If you're into wine, this is fantastically interesting stuff to learn about, and to sample.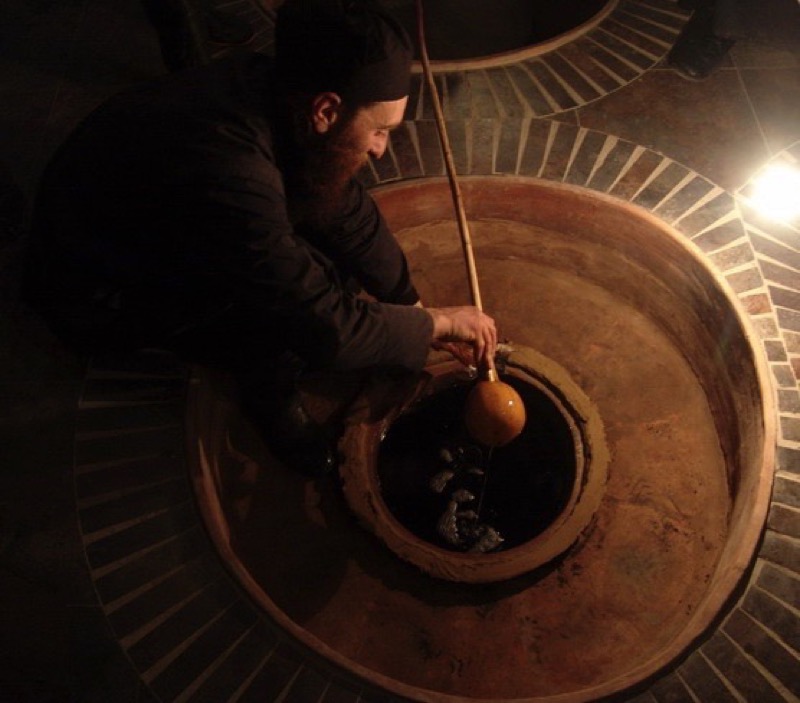 Some time ago I had the pleasure of meeting Isabelle Legeron, otherwise known as "that crazy French woman." Her mission? Introducing the world to wonderful natural wine like that found in Georgia. She made a believer out of me, a big fan of Belgian beer.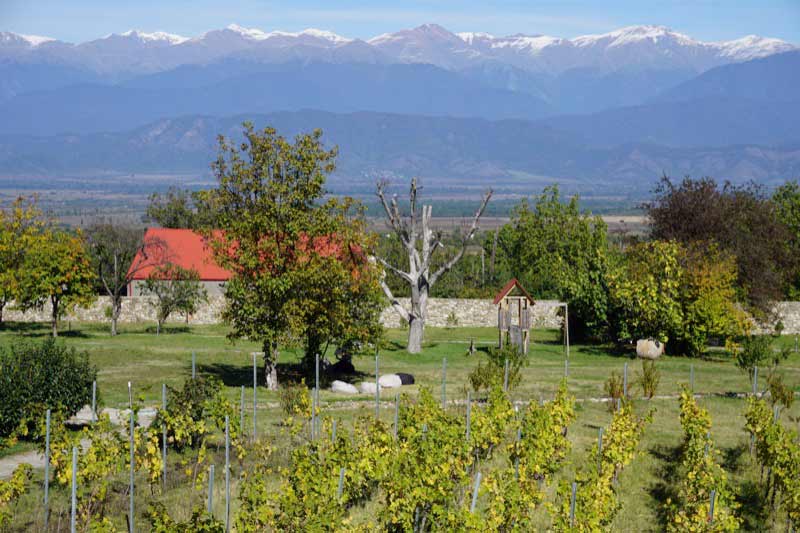 Brandy Tales
---
But there's another grape-based beverage highly worth seeking out in this neighborhood – Ararat Brandy, produced in Armenia since 1887. The most famous story goes that Stalin gave a bottle to Winston Churchill at the Yalta Conference, and it promptly became Churchill's favorite brandy, to the tune of hundreds of bottles delivered annually.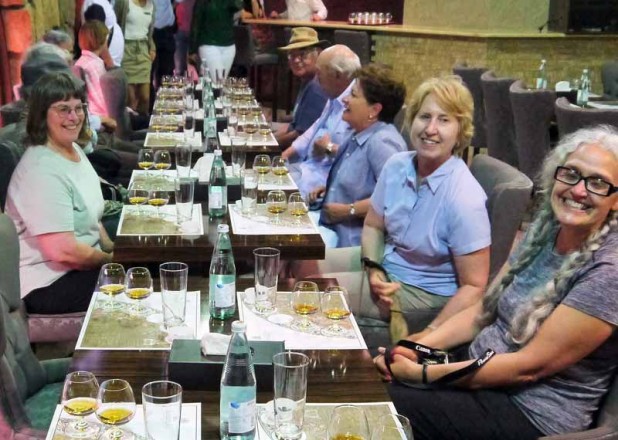 Who knows if that's really true? Regardless, it's the favorite of many brandy and cognac connoisseurs, and a great souvenir to savor, while it lasts. It's part of the spirit of the South Caucasus, along with my favorite foods, wines, tales, and traditions.
(click image to view larger photo)
Travel to the South Caucasus with MIR
MIR has more than 30 years of unmatched destination expertise and travel planning experience, hand-crafting tours to Georgia and the South Caucasus since 1986.You can sample the food, wine, song, culture, and scenery of Georgia on MIR's A Taste of Georgia: Wine, Cuisine & Culture.
Or fall in love with the South Caucasus countries of Georgia, Armenia, and Azerbaijan on one of these small group tours:
You can visit the South Caucasus on a rail journey by private train, as well. Hop aboard the Caspian Odyssey by Private Train rail journey, which travels between the Caucasus region and Central Asia.
You can also opt to travel on your dates and at your pace on one of MIR's private independent trips or on a private journey – customized to your desired dates and style.