10 Reasons to Be Amazed by Armenia
Steeped in layers of complex history and epic landscapes, Armenia encompasses one of the most captivating corners of the Caucasus. Set in a region that's still unfamiliar to many Americans, this little landlocked nation is considered one of Europe's most ancient inhabited places. Its extraordinary collection of centuries-old monuments and rich, deeply ingrained culture stand as a firm testament to its age and importance.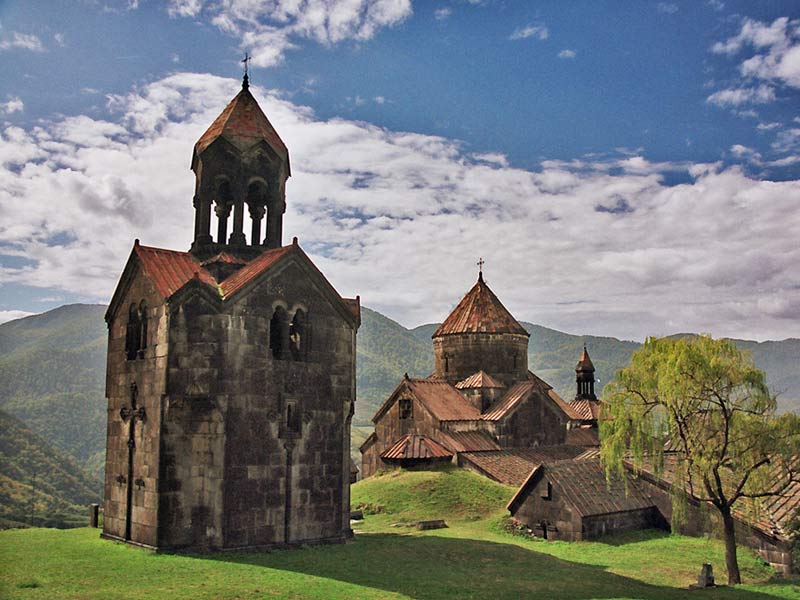 Tragedy and triumph have become dual themes that are indelibly woven into the fabric of Armenia's history. Yet in recent years, the passion and persistence of the Armenian people have demonstrated to the world that their nation is on the cusp of a new era. In the spring of 2018, Armenians staged weeks of peaceful protests, eventually pushing out their old prime minister and electing in a new, more liberal government. The country has since experienced a newfound sense of energy and optimism, making Armenia even more enticing to travelers.
(click on photo to view larger version)
What is Armenia Famous For?
Armenia is a country that boasts a rich history, vibrant culture, and stunning natural landscapes. This small nation is famous for some of the world's oldest churches and monasteries located amidst the breathtaking mountain scenery. Armenia is also known for its delicious cuisine, which blends Middle Eastern and Mediterranean flavors. In addition, the country has a thriving arts scene, with traditional music, dance, and crafts still practiced today. The time to witness this country and its momentous changes through history is now.

Here are 10 reasons to discover Armenia before everyone else does.
1) Explore Yerevan's Astounding Art & Architecture
---
Founded under the name Erebuni in 782 BC, Yerevan is Armenia's capital and one of the oldest cities in the world, predating Rome by nearly 30 years. Though often overshadowed by the other Caucasus capitals — glamorous Baku and cobblestoned Tbilisi — Yerevan's fascinating fusion of old Soviet architecture, modern high-rises, handsome parks, and lively open-air cafes gives it an energy and exuberant charm all its own.
At the center of it all is Yerevan's Republic Square, designed in 1924 by renowned Armenian architect Alexander Tamanian. A popular local meeting spot, the square is surrounded by beautiful neoclassical buildings constructed of the city's characteristic pink tufa stone. People often congregate in the evenings to watch the sound and light shows by the square's musical fountain.
(click on photo to view larger version)
Another absolute must-see is the giant Cascade Stairway Complex, linking central Yerevan to the city's upper neighborhoods. Designed in art deco style, the monumental white limestone staircase is surrounded by beautifully manicured topiary gardens and fountains. Be sure to climb the 572 steps to the top (or take the escalator) for fantastic views of Yerevan and Mt. Ararat on a clear day.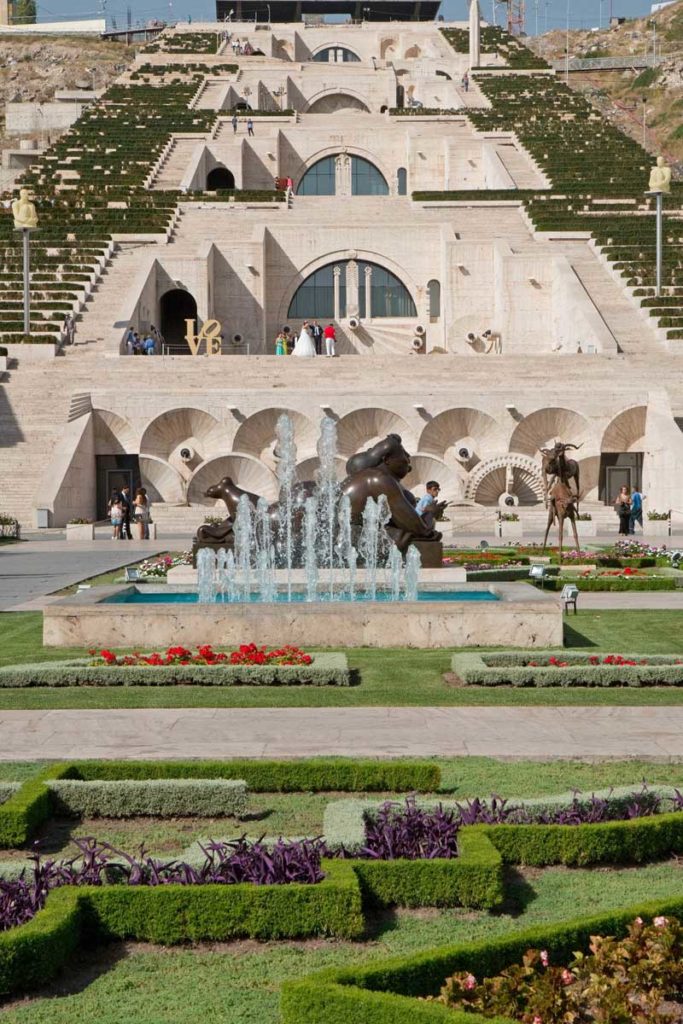 Located within the Cascade steps is the exciting Cafesjian Museum of Modern Art, built on the extensive collection of Armenian-American philanthropist Gerard Cafesjian. Outdoor sculptures include signature pieces by Colombian sculptor Fernando Botero and Barry Flanagan, while indoors is a great collection of glass artworks by Dale Chihuly and Czech duo Stanislav Libenský and Jaroslava Brychtová.
(click on photo to view larger version)
2) Marvel at Magnificent UNESCO-listed Monasteries
---
Many are unaware that Armenia was the first country in the world to adopt Christianity as its national religion in 301 AD. Since that time, the faith has played a crucial role in establishing the Armenians' sense of pride and national identity. These strong roots are reflected in Armenia's stunning collection of wonderfully preserved ancient churches, many of which are now treasured UNESCO World Heritage Sites.
Echmiadzin Cathedral, the seat of Armenia's Catholicos, or Patriarch, is considered one of Armenia's oldest landmarks and an important place of pilgrimage for Christian Armenians the world over. The ruins of the UNESCO-listed Zvartnots Cathedral, which dates back to the 7th century, is nearby.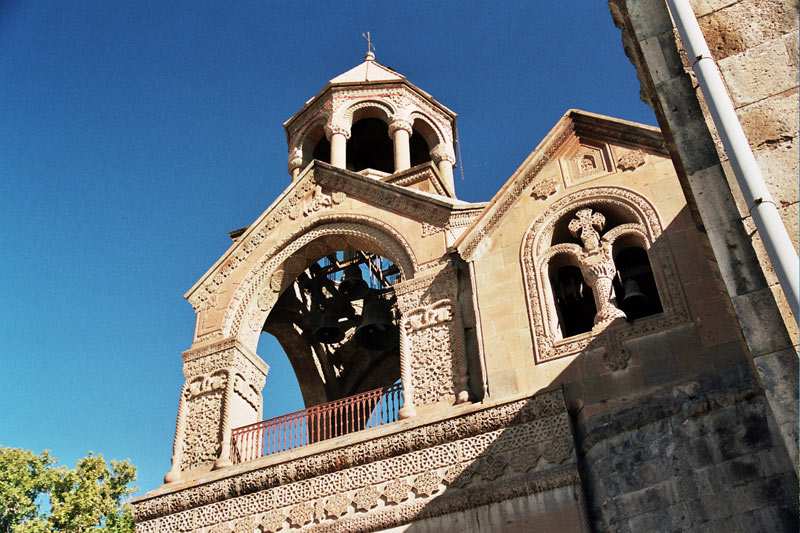 Other favorites include the UNESCO-listed Geghard Monastery, with its captivating cliffside setting; and the Greco-Roman Temple of Garni, originally built by King Trdat I in the first century AD. With their wonderful acoustics, both of these astonishing places of worship provide the perfect setting for a haunting a cappella performance.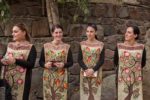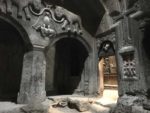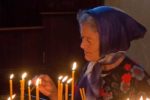 + 1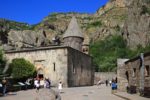 (click on photo to view larger version)
3) Lap Up the Lush Waters of Lake Sevan
---
Blue-green Lake Sevan, at over 6,200 feet above sea level, is one of the largest high-altitude lakes in the world. Covering about a sixth of Armenia's territory, the brilliant lake is a favorite resort for locals and a beloved national treasure.
Sevan's cool, clear waters can transition from deep navy blue to dazzling turquoise and more than a dozen shades in between, drawing plenty of photography buffs and swimmers looking to escape the heat of an Armenian summer.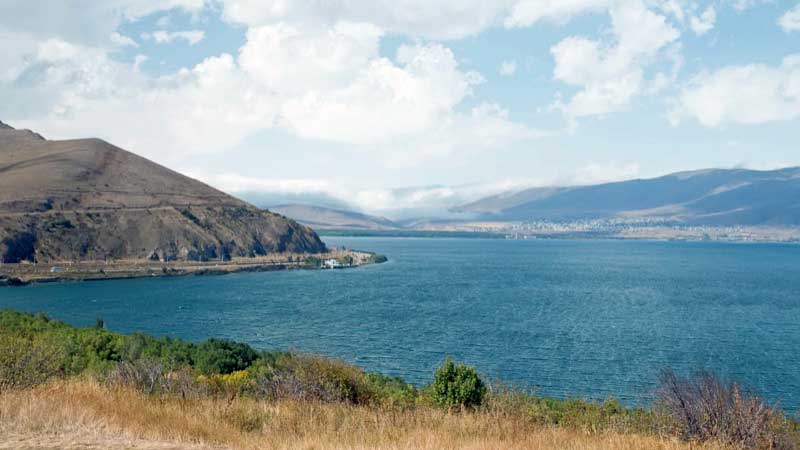 Sevan is known not just for its natural beauty, but also its historic significance. In 1930, the Soviets decided to divert water away from Lake Sevan for hydroelectricity and irrigation projects, causing the water level to sink rapidly. The drainage inadvertently uncovered dozens of ancient dwellings, churches, and artifacts; and made the 9th century island monastery of Sevanavank more easily accessible from the mainland. Today, this stunning little stone monastery is one of the best places to catch awe-inspiring views of the lake.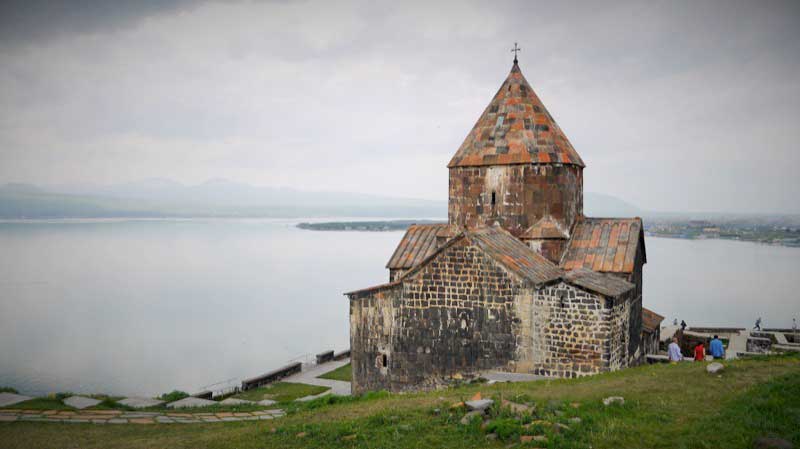 4) Armenian Cuisine
---
Armenian cuisine is some of the oldest and least heralded in the South Caucasus. Diverse, delectable, and rich with herbs and spices, the country's dishes are a creative cross-pollination of culinary influences, from Greek and Turkish, to Georgian and Middle Eastern.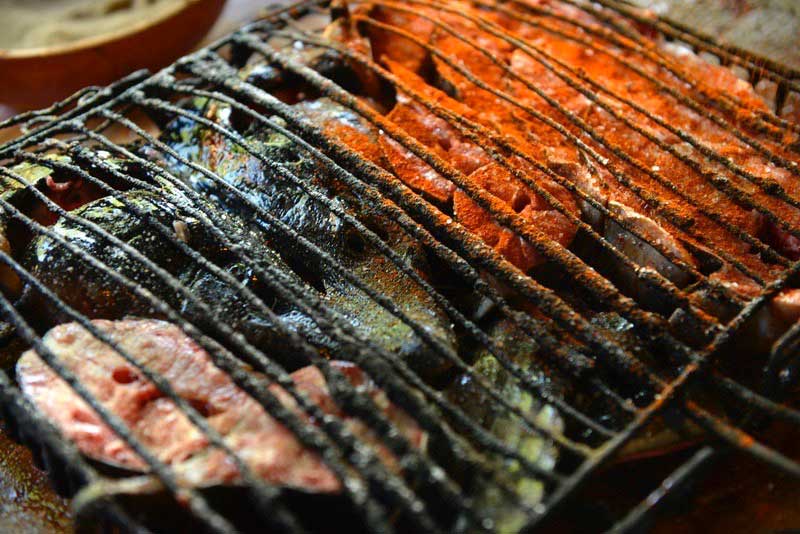 Juicy barbecued meats — called khorovats — and lemon-scented stuffed grape leaves are ubiquitous favorites on restaurant menus. Armenia is also famed for its fresh local produce, much of which is used in a number of mezze-style appetizers, soups, and herbaceous side dishes and salads. Don't miss out on the chance to sample creamy homemade Armenian yogurt and cheeses, as well as rich pastries called gata — golden round breads stuffed with a sweet, custard-like filling.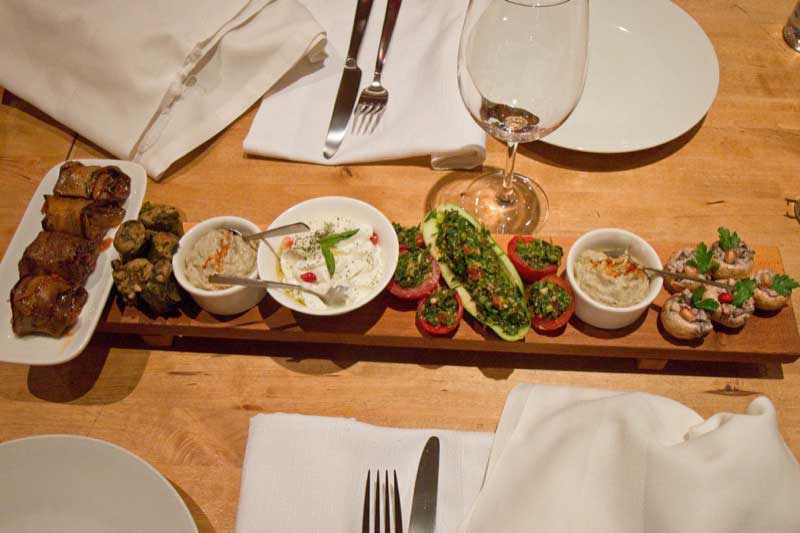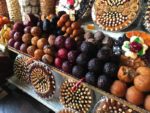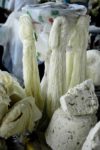 + 1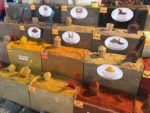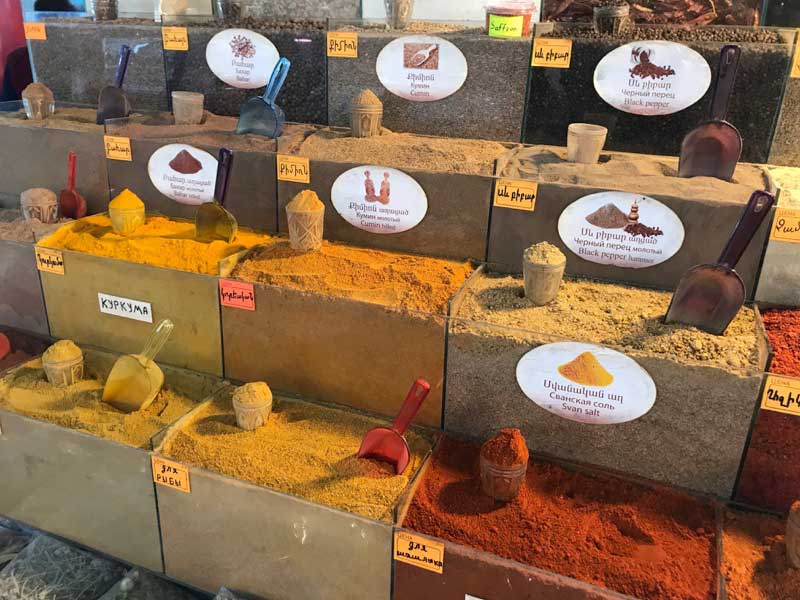 (click on photo to view larger version)
No Armenian dinner table is complete without plentiful baskets of warm, fresh-baked lavash bread. Similar to pita, this humble yet historically significant flatbread is such an important cornerstone of Armenian cuisine that UNESCO added it to its list of the Intangible Cultural Heritage of Humanity in 2014.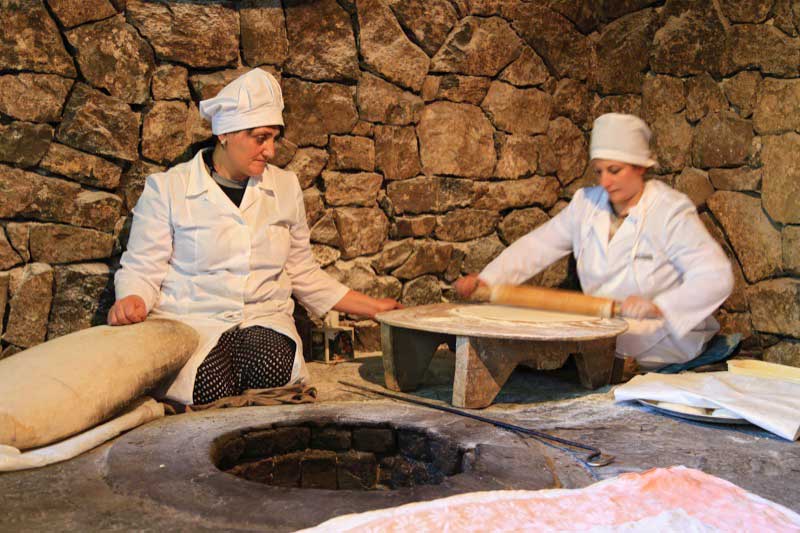 5) Dive Deep Into Armenian History at the Matenadaran
---
Armenia boasts a rich and complex history defined by its position at the center of both geographic and cultural crossroads. Locals are enormously proud of their country's unique heritage, which can be clearly read in numerous cathedrals and monasteries scattered across the country, as well as in fantastic museums such as the Matenadaran.
A vast collection of more than 23,000 manuscripts and over 500,000 archival documents, the Matenadaran has existed since the 5th century and is one of the world's oldest book depositories.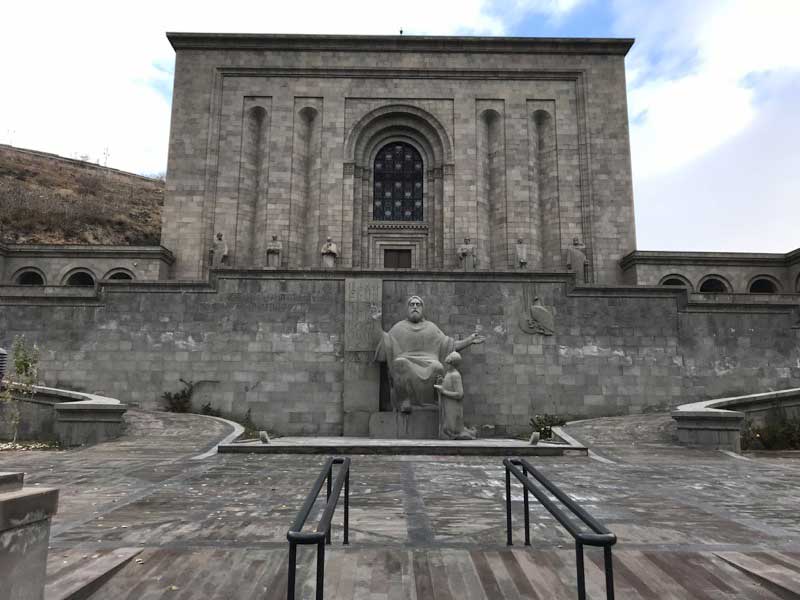 The rooms of the museum showcase a variety of beautifully decorated manuscripts and literary treasures about all aspects of Armenian culture and scholarship. The documents are not only in written in Armenian, but also in Greek, Latin, Arabic, Persian, Syrian, Hebrew, Hindu, Japanese, and many other languages. The extraordinary cultural value of these documents earned the Matenadaran inclusion on UNESCO's Memory of the World Register in 1997.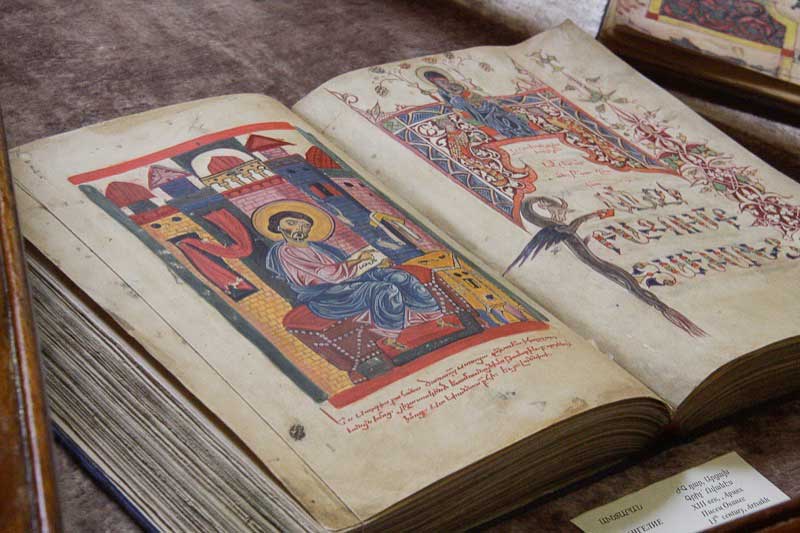 6) Take in Armenia's Awe-Inspiring Natural Beauty
---
Aside from its rich collection of historical and cultural landmarks, Armenia also boasts some of the most dramatically beautiful scenery in the Caucasus. From lush forests to grassy highlands and deep craggy mountains, the country's landscape is an ever-changing surprise that begs for further exploration and adventure.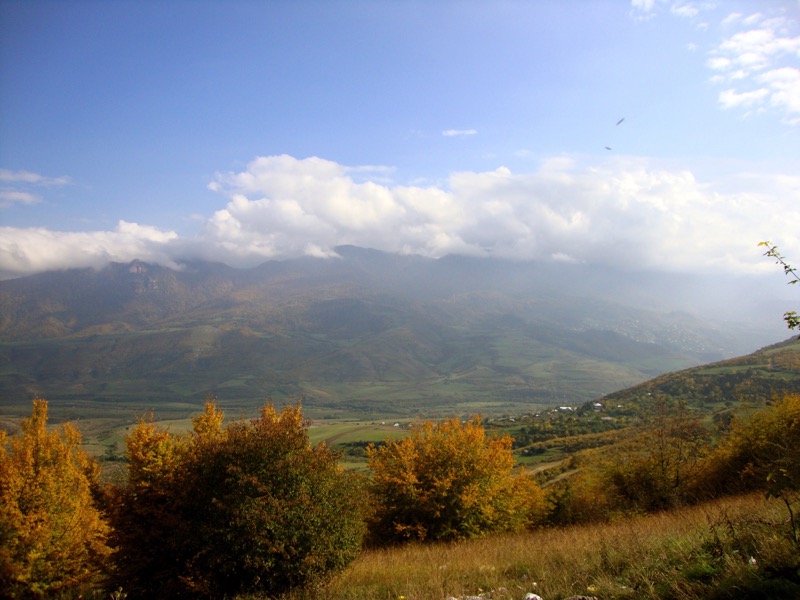 When traveling in and around Yerevan, you'll undoubtedly be awed by the searing image of snow-capped Mt. Ararat. Turkey technically lays claim to the mountain, but for generations Ararat belonged to Armenia. Even today, many Armenians see the massive, craggy peak as a spiritual symbol of the motherland. You can capture some of the most picturesque views of Ararat at the monastery of Khor Virap, just about an hour's drive away from Yerevan.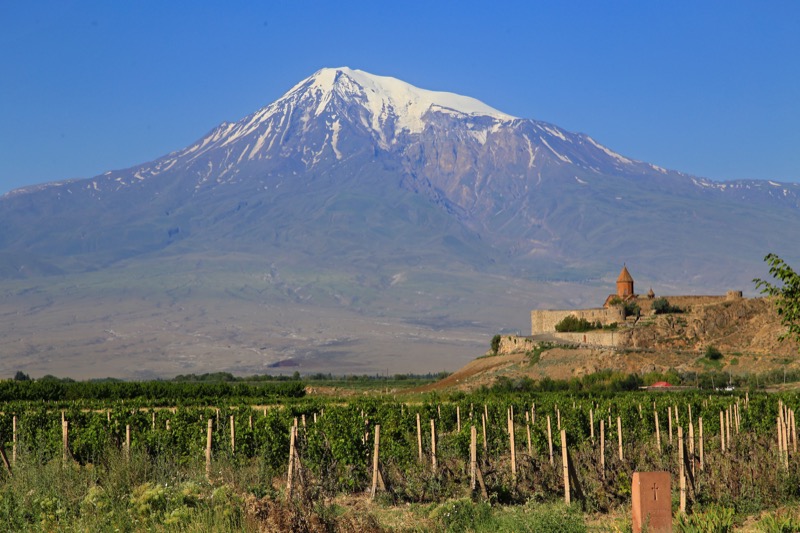 Armenia's gorgeous landscapes and sunny weather make it a paradise for active adventurers. One place where you can enjoy the great Armenian outdoors is in Dilijan National Park, often called "Armenia's Switzerland." The nearly 60,000-acre park has excellent trails for hikers and bikers of all levels, including a section of the new Transcaucasian Trail (or T.C.T.), which when fully completed will run from Georgia through Armenia and Azerbaijan. Some of the trails here pass by several important ancient landmarks, including the monasteries of Haghartsin and Goshavank.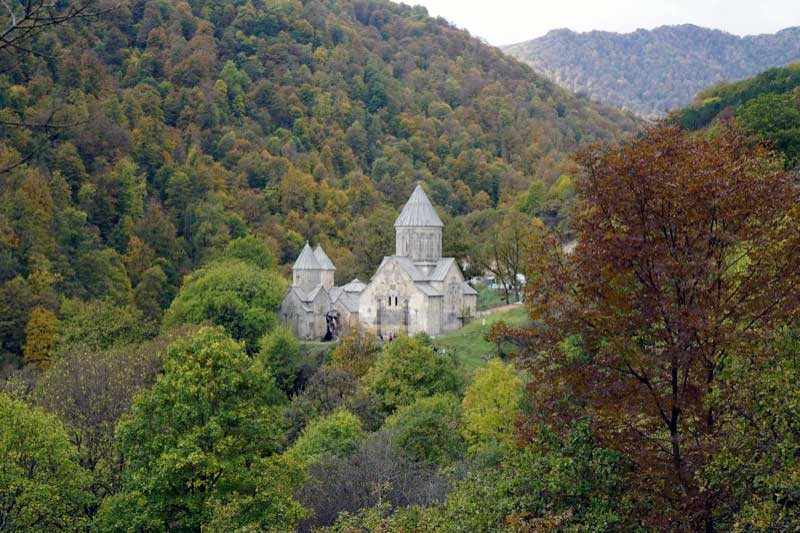 7) Sample Winston Churchill's Favorite Brandy
---
From 1953 until 1991, Yerevan's Ararat Brandy Factory was the sole brandy distillery in all of Armenia. Though that has changed in recent years, the factory still produces brandy according to the rigid national standards that have garnered it both local and international acclaim for generations.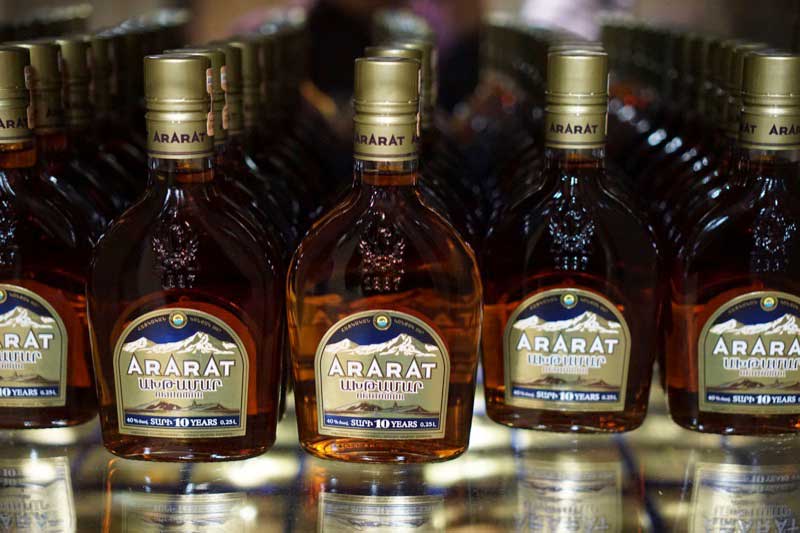 Ararat double-distills its brandy in the style of a classic French cognac, but allows the product to come to full maturity in handcrafted Caucasian oak casks. The aging process results in a richly rounded and complex spirit — one that was said to have impressed Winston Churchill so much that he allegedly ordered 400 bottles of it per year.
Visitors can take a one-hour tour of the factory to see how this favorite local brandy is made, and enjoy a sample of it in the tasting room.
(click on photo to view larger version)
8) Pay Your Respects at the Armenian Genocide Memorial
---
Despite the heartbreaking history behind this solemn monument, no one should come to Armenia without visiting the Armenian Genocide Memorial and Museum. Built in Yerevan in 1967, the memorial commemorates the more than one million Armenians whose lives were claimed in a horrific series of massacres between 1915 and 1918.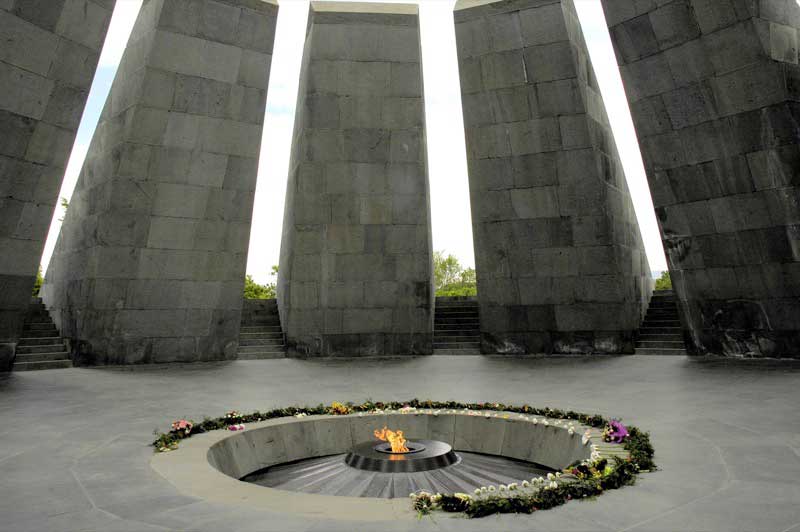 The complex stands in a park at the top of Tsitsernakaberd, or "Swallow Castle," with beautiful views of both the city and in the distance, Mt. Ararat, Armenia's national symbol. Stirring sacred music plays inside the memorial, which consists of an eternal flame shielded by 12 basalt stone slabs — a representation of the former Armenian provinces that were lost to Turkey in a post-WWI peace deal.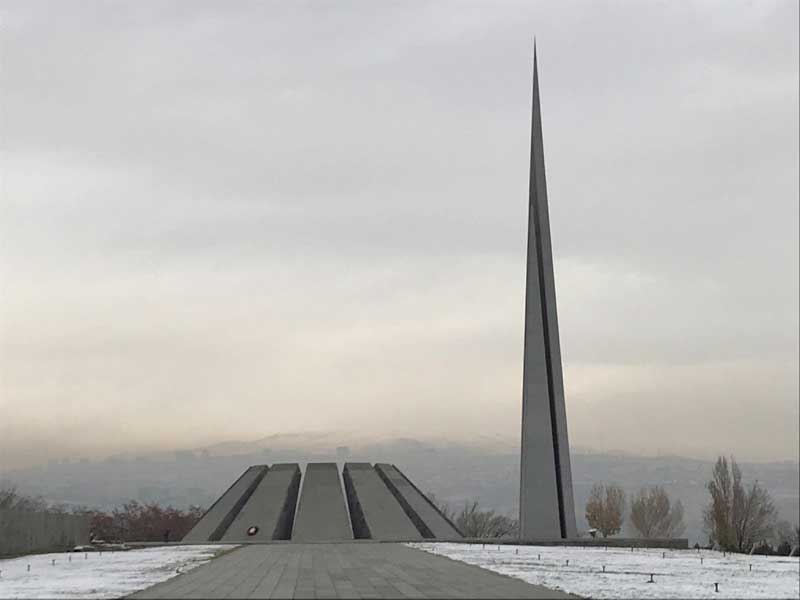 While here, be sure to visit the adjoining Genocide Museum, which is located just beneath the memorial. The two-story exhibit displays photographs, documentary footage, newspaper reels, and maps that illustrate the history of the Armenian Genocide.
(click on photo to view larger version)
9) Catch a Glimpse of Armenia's Famous Khachkars
---
Armenia is famous for its khachkars (literally "cross-stones"), medieval masterpieces of workmanship that can be found across the country in churches, monasteries, towers, bridges, graveyards, and gardens.
A distinctive Armenian art form since the 9th century, these hand-carved stone slabs bear a cross and are often embellished with rosettes, leaves, flowers, or other ornate geometric designs. In 2010, khachkars were inscribed on UNESCO's List of Intangible Cultural Heritage, noted for their religious symbolism and craftsmanship handed down from generation to generation.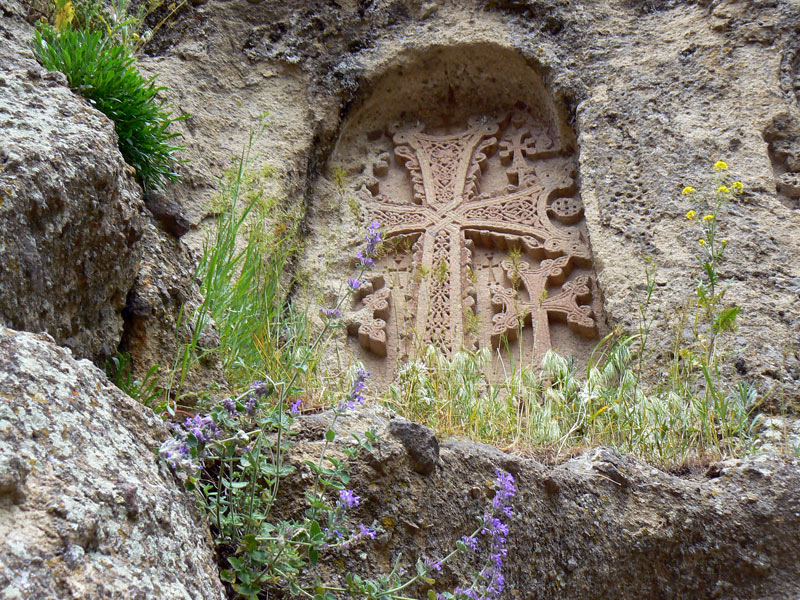 While you can find clusters of khachkar in nearly every corner of Armenia, perhaps the best place to see them is in the village of Noratus on the western shore of Lake Sevan. The village's medieval cemetery contains the largest grouping of khachkars in the country, the oldest of which date back to the 10th century.
(click on photo to view larger version)
10) Sip Spectacular Wines From One of the World's Oldest Winemaking Regions
---
Georgia isn't the only wine-producing country in the Caucasus. Armenia boasts its own deep-rooted winemaking culture stemming from traditions that date back to the Bronze Age. It's believed that the first wild grapevines were planted here more than 7,000 years ago, and in 2007, archaeologists unearthed evidence of the world's oldest known winery in the highlands of Armenia.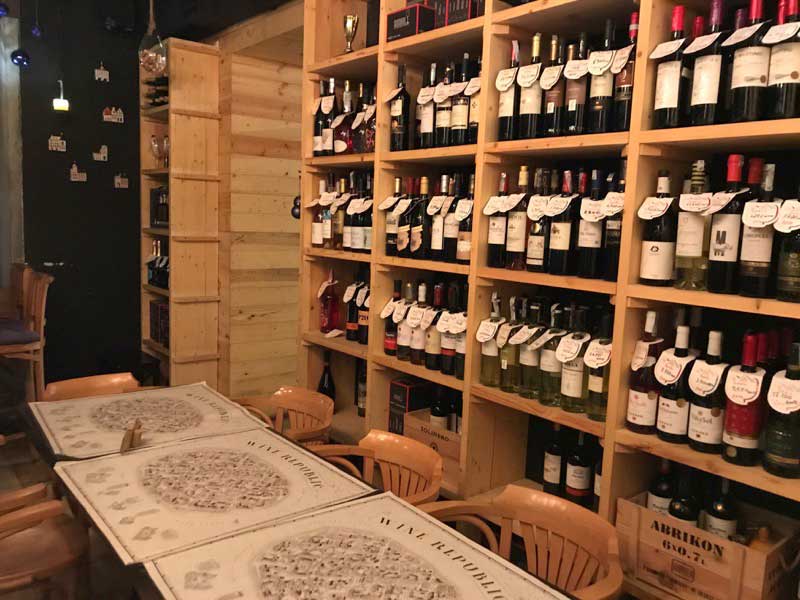 Viticulture took a hard hit here in the 19th and 20th centuries, but a number of local producers have made great strides in reviving ancient traditions and improving the quality of regional Armenian wines. The family-run Areni Winery, located near the famous Areni-1 archaeological site where the world's oldest known winery was discovered, produces some of the country's best wines, and offers tastings inside its little onsite wine shop. Other well-known wineries include Voskeni, Zorah, and Kataro.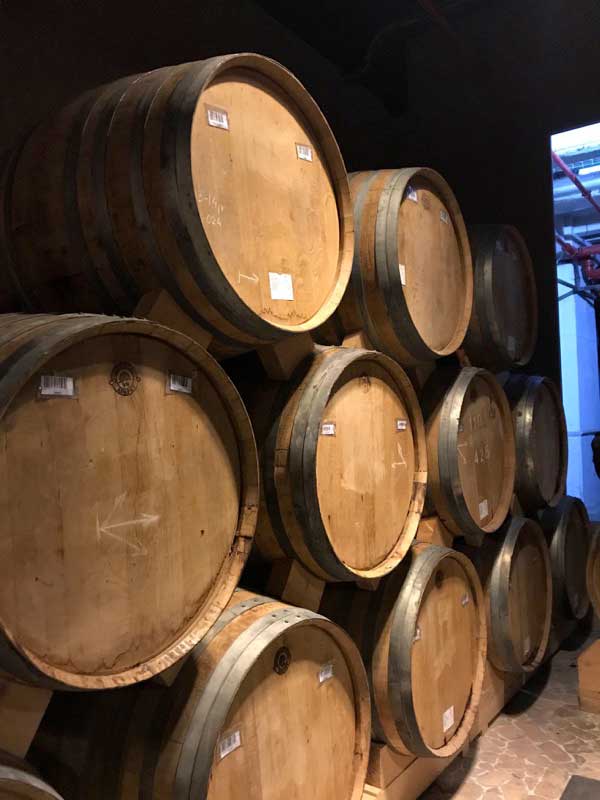 Yerevan recently saw the opening of a number of new wine bars that also double as relaxed, easygoing eateries and wine shops. In Vino offers a fine selection of both Armenian and Italian wines, and Wine Republic features little-known Armenian varietals by the glass and bottle.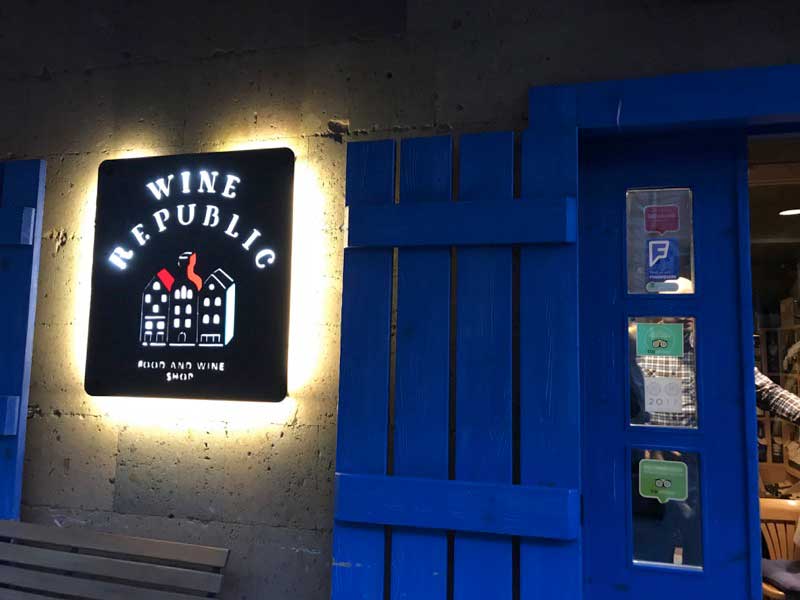 Travel to Armenia with MIR
MIR has more than 30 years of experience hand-crafting tours to Armenia and the South Caucasus. Our full service, dedication, commitment to quality, and destination expertise have twice earned us a place on National Geographic Adventure's list of "Best Adventure Travel Companies on Earth."
You can travel with MIR to Armenia and the other South Caucasus countries — Georgia and Azerbaijan — on one of our small group tours or on a rail journey by private train:
You can also visit Armenia on a custom private journey, handcrafted to fit your interests, pace, and dates; or choose from one of MIR's suggested private independent travel itineraries: