Canyoning in Croatia, Plus 7 More Active Adventures on the Dalmatian Coast
It's no secret that Croatia is one of the most gorgeous places on earth. The stunning natural beauty of this Balkan nation is just one of many reasons why I find myself returning year after year, ready to soak up the sunshine, the fresh air, and the unbelievably fresh food.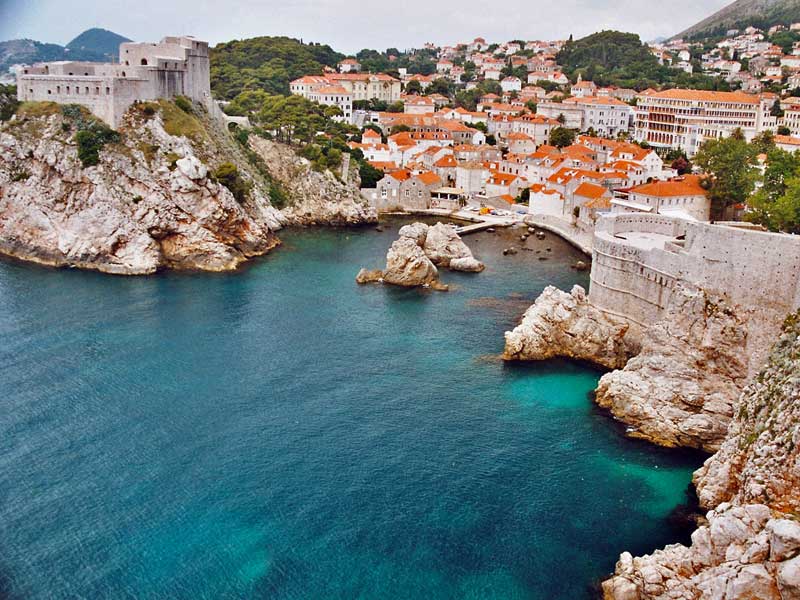 I love the enchanting appeal of places like Dubrovnik, as well as the dozens of charming islands scattered up and down the Dalmatian coast. But I find the best way to really experience Croatia's most magnificent scenery is to get outside and out of the city. From the mountains to the sea, Croatia boasts a range of lush and captivating landscapes, and is now gaining a solid reputation as the next big playground for outdoor aficionados and thrill-seekers of all types.
Whether you stay on land hiking and biking in the mountains, or prefer water sports like white water rafting and sea kayaking, you'll find a seemingly endless amount of adventures to try.
Recently, I decided to set off in search of Croatia's outdoor thrills when I traveled to Split, the nation's second largest city, and tackled a new adventure sport for the first time — canyoning.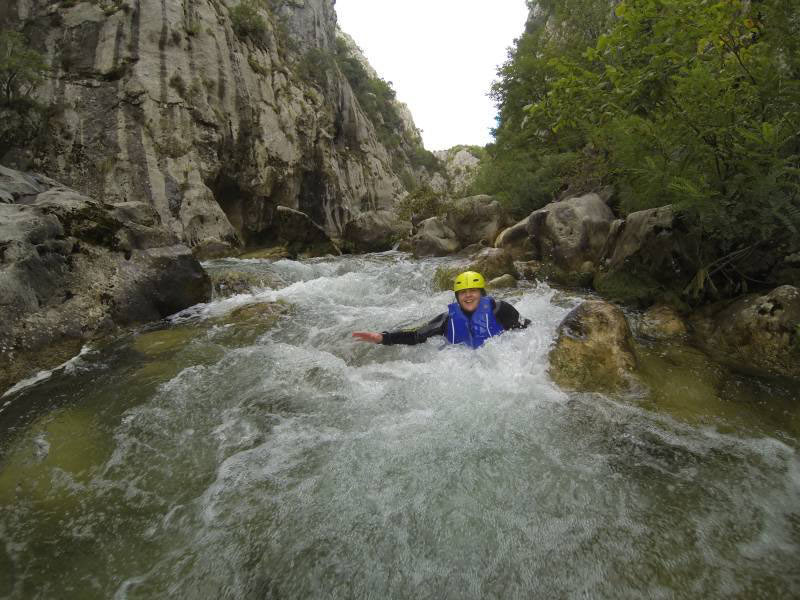 What Is Canyoning?
---
Canyoning is a fun, modern sport that can include hiking, walking, body surfing, or sliding down rivers and sometimes rappelling over cliffs. This is usually done in narrow canyons or gorges that might otherwise be difficult to navigate by boat, raft, or other means of transportation.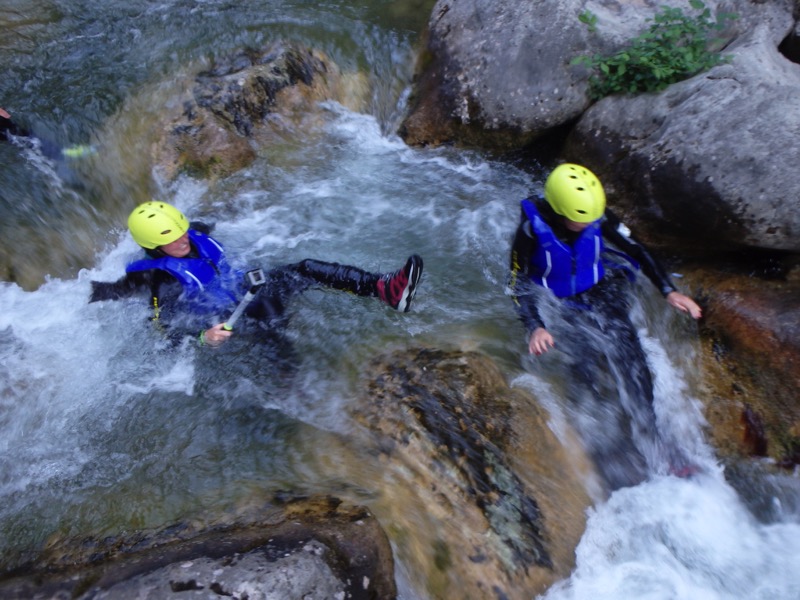 Think of it as a cross between hiking and water sliding on a natural obstacle course — just step, jump, or climb your way over the rocks, using the river to naturally "raft" downstream. If you're really feeling adventurous, you can even do some cliff jumps off the rock walls!
One of the best parts about canyoning is how flexible it is — the route you take and the day's activities can be easily adjusted to suit everyone's age and level of fitness. Adrenaline junkies will have plenty of opportunities to get their thrills, but you don't have to take things to the extreme or do a lot of crazy stunts — this sport is about having fun, and guides are there to keep the atmosphere relaxed and well paced so everyone has time to explore, splash around in the water, and enjoy being out in the beautiful Croatian landscape.
(Click image to view larger photo)
Reaching the River
---
For my maiden canyoning voyage, I set off for the Cetina River Canyon, located about 35 miles south of Split. Much of Croatia's landscape is dry, rocky, and sparsely vegetated, yet by contrast the Cetina River is lush and green, with crystal clear pools, rapids, and waterfalls. The limestone cliffs here are pretty spectacular, too — some of them rise up to a height of over 600 feet.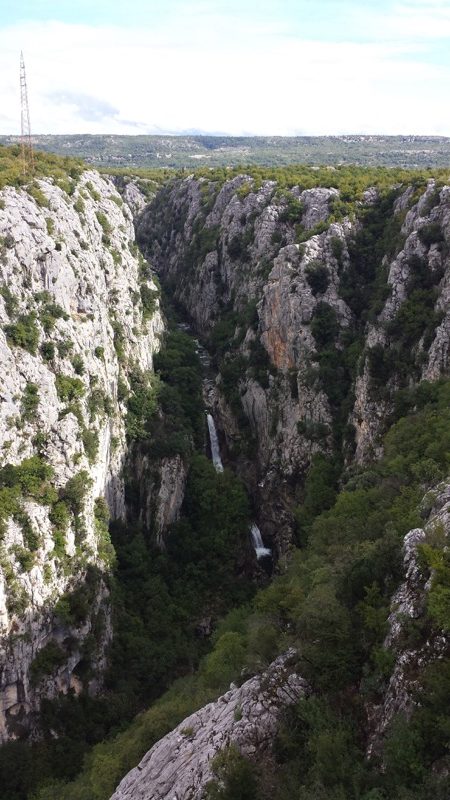 After I was picked up and outfitted with gear for the day, my guide — a professionally licensed mountaineer who knows the Cetina like the back of his hand — took me to the narrowest, deepest stretch of the river, which extends over 8,000 feet in length. Donning wet suits, life vests, and helmets, we made our descent into base of the canyon. I chose a mildly challenging 30-minute hike to get to the bottom, but those looking for a more amped up adventure can opt to rappel down instead.
Water World
---
After some brief instruction on the day's activities, as well as basic safety procedures to keep in mind, I was ready to hit the water. We spent our time hiking over the rocks, as well as wading, floating and body surfing in the river — one of the things I was most excited to try!
Part of the day's gear included some special padding, which is specifically designed to help shield your underside and make it easier to slide over the rockier riverbeds. The life vest, too, gives your body enough lift out of the water to keep you cruising along safely.
(Click image to view larger photo)
My guide headed into the river first so he could choose the best path to take, while I followed closely behind him. There were some small rapids that were great fun to slide across, but our route was also balanced by plenty of calmer moments of swimming through the pools that naturally form in the canyon basin. These were some of my favorite moments of the trip, when I could simply float in the river and admire the stunning scenery of the Cetina from a new perspective.
Finish at the Falls
---
A real highlight of the day for me was being able to hike behind a spectacular 160-foot waterfall, called the Velika Gubavica. This is the largest waterfall on the Cetina River, and to reach it requires a cool walk through a series of cave tunnels. It's completely optional, but I highly recommend it. Once you get to the waterfall, you'll have the perfect backdrop for an Instagram-worthy selfie — a great way to end the day!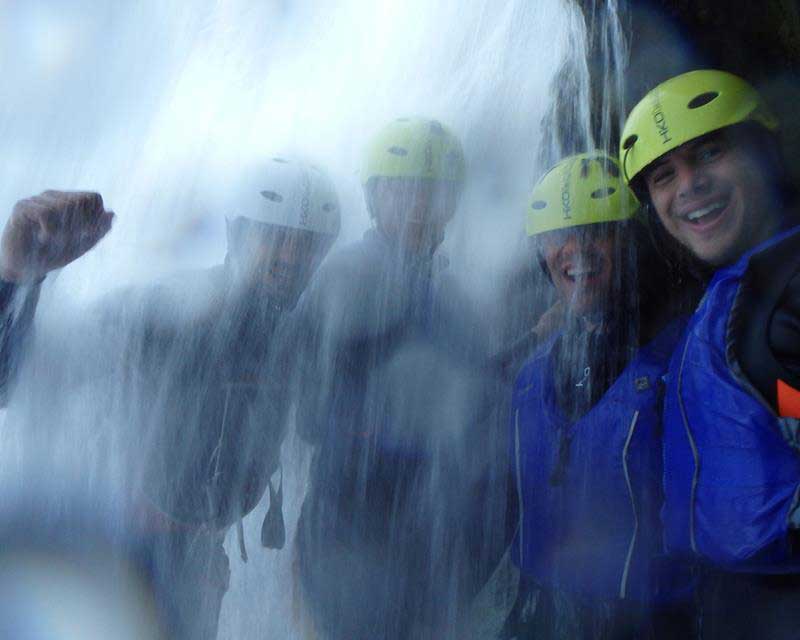 Lisa's Tips for Canyoning Success
---
Bring the right type of shoes. You'll be hiking over rocks, and the ground can be muddy and slick in some areas. Good running, hiking, or sports shoes (that you're ok getting wet in) are essential.
Wear a bathing suit, and pack a dry set of clothes to change into after your adventure.
Bring a waterproof case or pack for your smartphone or camera. Guides are happy to take photos of you and your traveling companions, so don't be afraid to ask them when you need an extra hand.
Grab a sweet treat after your adventure. You'll burn a lot of calories and get a great workout while canyoning, which in my book is a perfect excuse to treat yourself to a cold Croatian ice cream. There are plenty of shops and cafes in Split where you can buy a scoop or two of your favorite flavor.
Other active adventures around Split, Croatia:
Split is a fantastic hub for those wanting to get out and explore the beautiful natural scenery along the Dalmatian coast. If you're looking to get outdoors, here are seven more active adventures that are easily accessible from Split, and can be tailored to any skill level.
Board a Boat to Bisevo's Blue Cave
---
One of the most ethereal and naturally beautiful spots on the Adriatic Sea, the Blue Cave on Bisevo Island glows a luminous aquamarine color when the sunlight is reflected into the cave from the sea floor. Take about a 90-minute boat ride from Split to the cave to witness this unearthly phenomenon, and take a dip in its beautiful clear blue waters.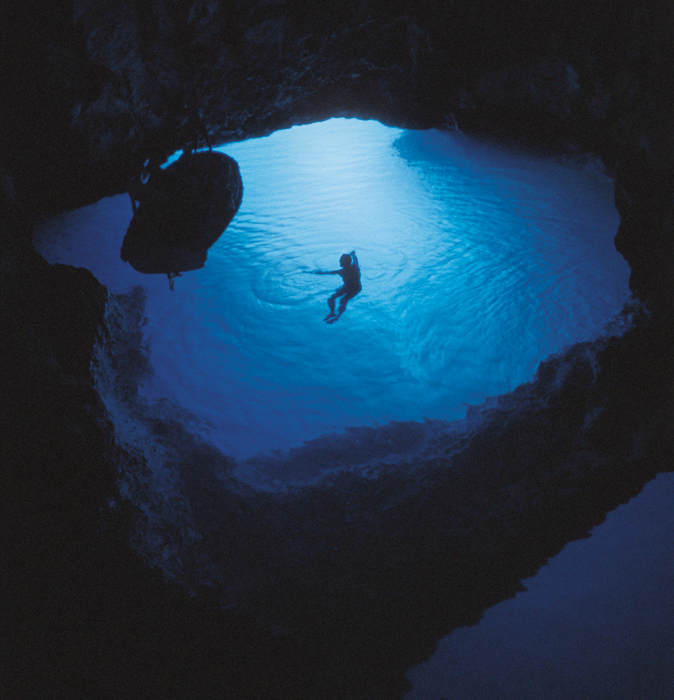 Hike Up Marjan Hill
---
Marjan Hill is on a beautiful wooded peninsula between the old part of Split and the Adriatic Sea. When Roman Emperor Diocletian built his palace here, he set aside some of the area to remain as a natural park. You can take a gentle 1.5-hour hike on paved trails up to the top of Marjan at sunset for awe-inspiring views of the city, the sea and the islands.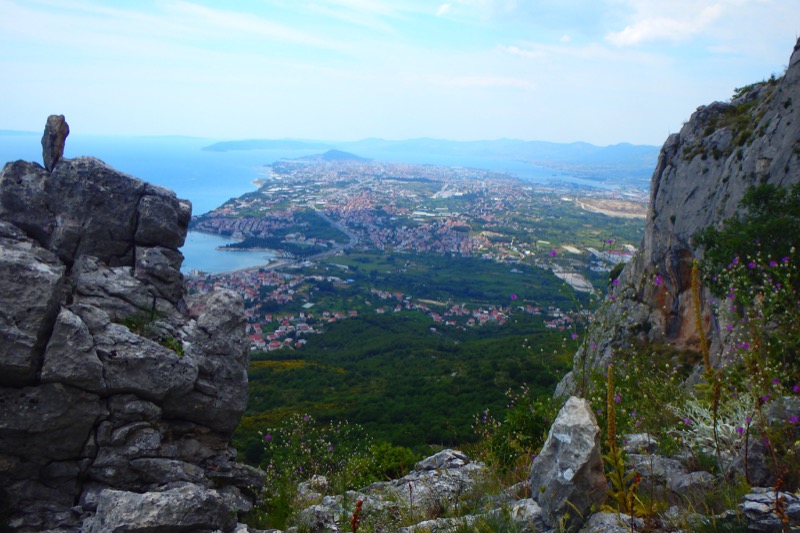 Visit Picturesque Plitvice Lakes National Park
---
A UNESCO World Heritage Site, the mountainous karst landscape of Plitvice Lakes National Park is the country's biggest attraction outside of the Adriatic Coast. The park encompasses a series of waterfalls connecting 16 beautiful lakes. Wooden footbridges wind through the park, setting off its lakes, waterfalls, caves, blossoming meadows, and a gorge that resembles the Grand Canyon. A tour of the 73,000-acre park includes a boat ride and an excursion on the park's mini-train.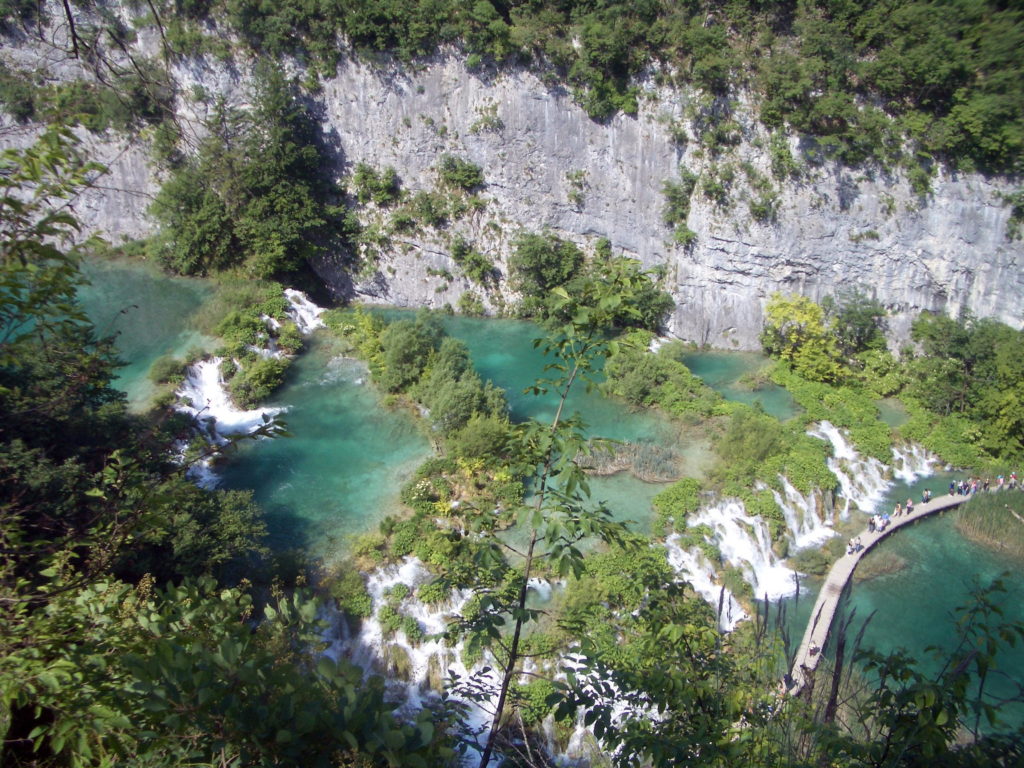 Take a Bike Tour Through Split
---
Explore the sights aboard a bike on an unusual tour along the bays, beaches and harbors of Split. Stop at Diocletian's Palace and at Marjan Park. Pedal for 2-3 hours, taking breaks to investigate the sights and enjoy the scenery. Your expedition could include some swimming or a meal, if desired.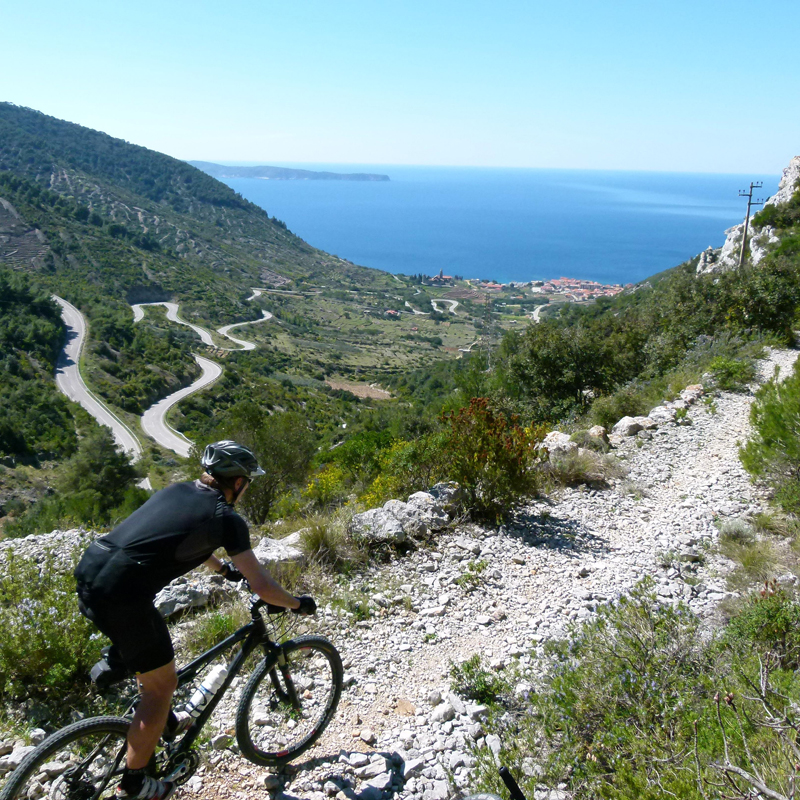 Go Horseback Riding in the Croatian Countryside
---
Enjoy an afternoon of horseback riding in the beautiful countryside outside of Split. Ride along the Cetina River Valley through lush green fields, rivers, and rocky mountains, with brief stops along the way to admire your surroundings.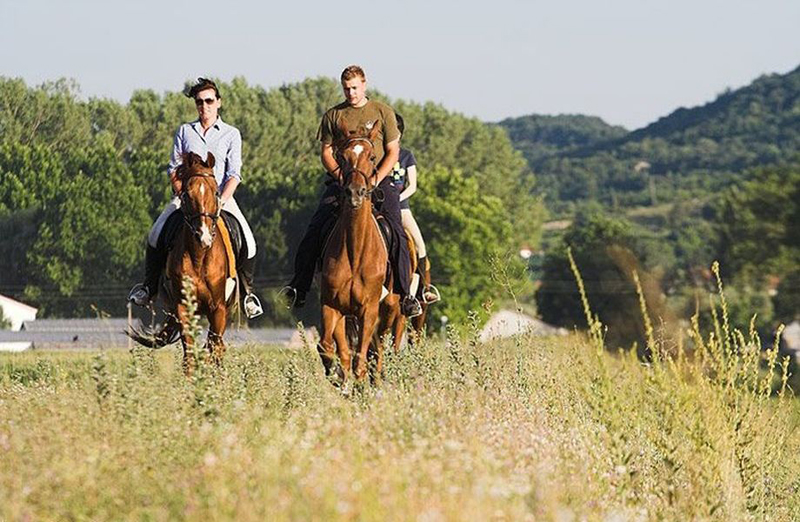 Coast Podstrana Bay by Kayak
---
Paddle your way along scenic Podstrana Bay on this active sea kayaking adventure. Admire the crystal clear waters of the Adriatic as you sail past rugged limestone karsts and picturesque red-roofed village homes, and enjoy the opportunity for some brief swimming, snorkeling, or cliff-jumping before heading back to Split.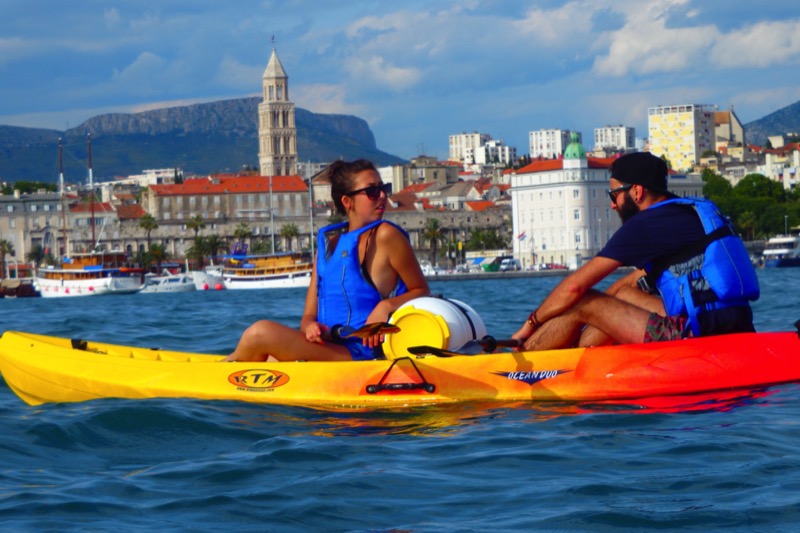 Trek Through Krka National Park
---
Krka National Park consists of 109 square kilometers of protected land that was established in 1985 to preserve the natural beauty of the Krka River and to secure land for scientific research and recreation. Footpaths allow visitors to visit the various landscapes and archaeological ruins within the park. The park boasts an array of lush and varied greenery, an abundance of wildlife, multiple flowing waterfalls along the river, and ruins dating back to Roman times.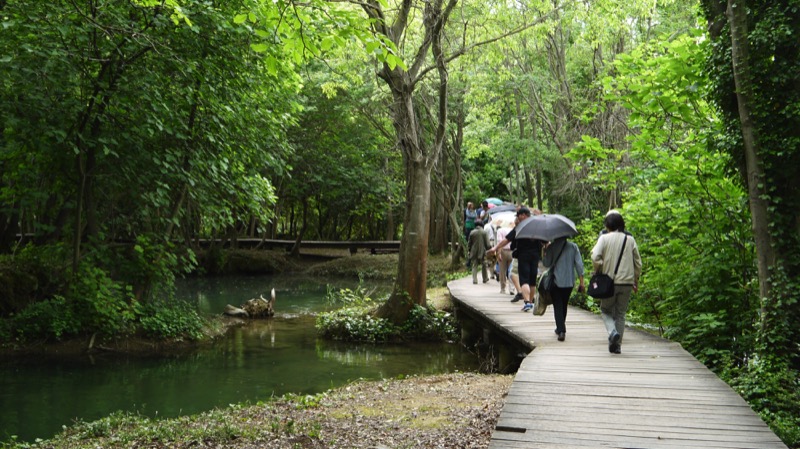 Travel to Croatia with MIR
MIR has over three decades of Balkans travel experience with on-the-ground support, guides, and tour managers that clients rave about. Our full service, dedication, commitment to quality, and destination expertise have twice earned us a place on National Geographic Adventure's list of "Best Adventure Travel Companies on Earth."
It's easy to add some active adventures in Split before or after our Balkans tours, or they can be incorporated into any private independent trip to the Balkans. MIR specializes in personalized private journeys, and we'd love to take your ideas and weave them into a trip tailored especially for you.
Here are three ways to explore cool Croatia and the Balkans with MIR:
Balkan Odyssey: Crossroads of Cultures – small group tour that ties together seven wildly divergent Balkan countries: Albania, Bosnia and Herzegovina, Croatia, Kosovo, North Macedonia, Montenegro, and Serbia.
Essential Balkans – a private, independent trip, traveling on your own dates using our itinerary of the seven Balkan countries.
Your handcrafted, private itinerary – customized to your dates, interests and pace. Travel wherever, however and with whomever you like, relying on our expert assistance.