Panjakent: Sogdian Citadels, Mountain Mausoleums, and Valley Views in Tajikistan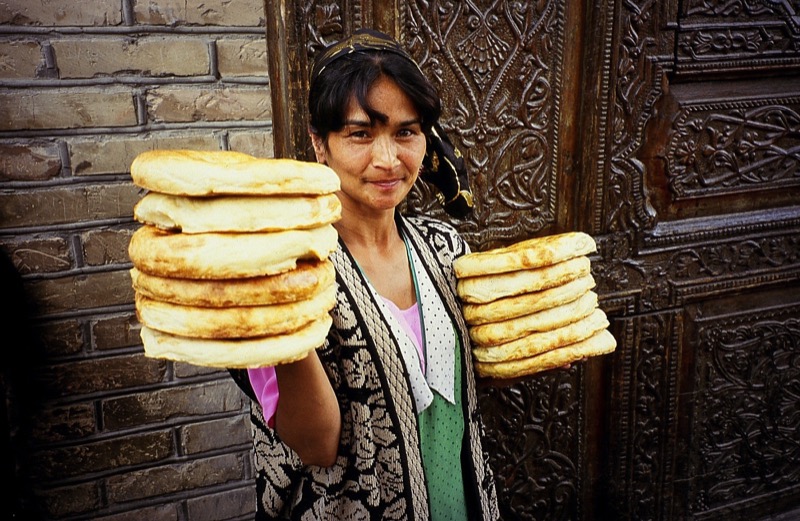 Tajikistan has so much to offer a traveler. There are the highlights of course, frequently visited by travelers to Tajikistan and somewhat well-known amongst geography, travel, and history aficionados:
Dushanbe, the beautiful leafy capital city with its modern monuments and pedestrian-friendly avenues
The Pamir Mountains, with their remote villages and spectacular views
The northern city of Khujand, with its famous Panjshanbe Bazaar and a scattering of interesting historical sights
Alpine lake Iskandar Kul, the gem of central Tajikistan
But there is more to Tajikistan – places not as well known by travelers, but still beautiful and full of history, made even more exciting by the relative lack of other travelers around.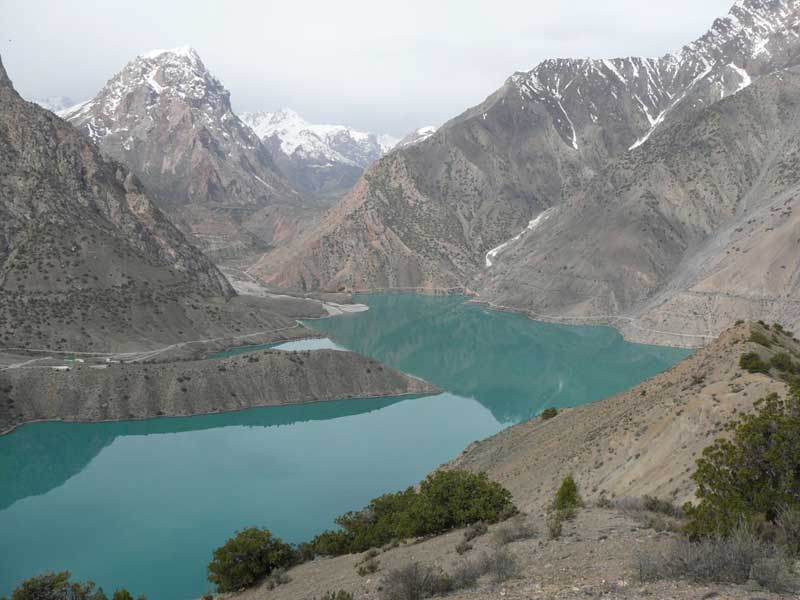 Where is Panjakent?
---
Located in far northwest Tajikistan, Panjakent is a stone's throw from the Silk Road city of Samarkand in neighboring Uzbekistan. Panjakent is a small town of around 33,000 people, mostly Tajiks but with a sizable population of Uzbeks as well.
It was closed to travelers (along with the rest of Tajikistan) during the civil war years of the 1990s, and then occasionally visited by travelers as a day trip from Samarkand up until 2012, when the Uzbek-Tajik border was closed as part of a political spat between the countries. The border finally reopened in 2019 after a thaw in the relationship, meaning Panjakent is once again accessible from both the east and the west.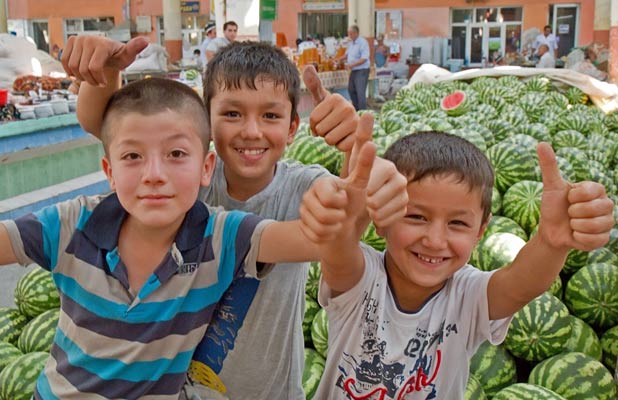 How can I get there?
---
The route from Samarkand is fairly straightforward, taking just an hour or two and covering around 40 miles along the flat and broad valley of the Zarafshon River. This short distance makes day trips from Samarkand an appealing and comfortable option for those wishing to make a short foray into Tajikistan. The route from the east, from either Khujand or Dushanbe, is more arduous, taking 4-6 hours along a road that snakes through spectacular mountain scenery, but is rough in spots.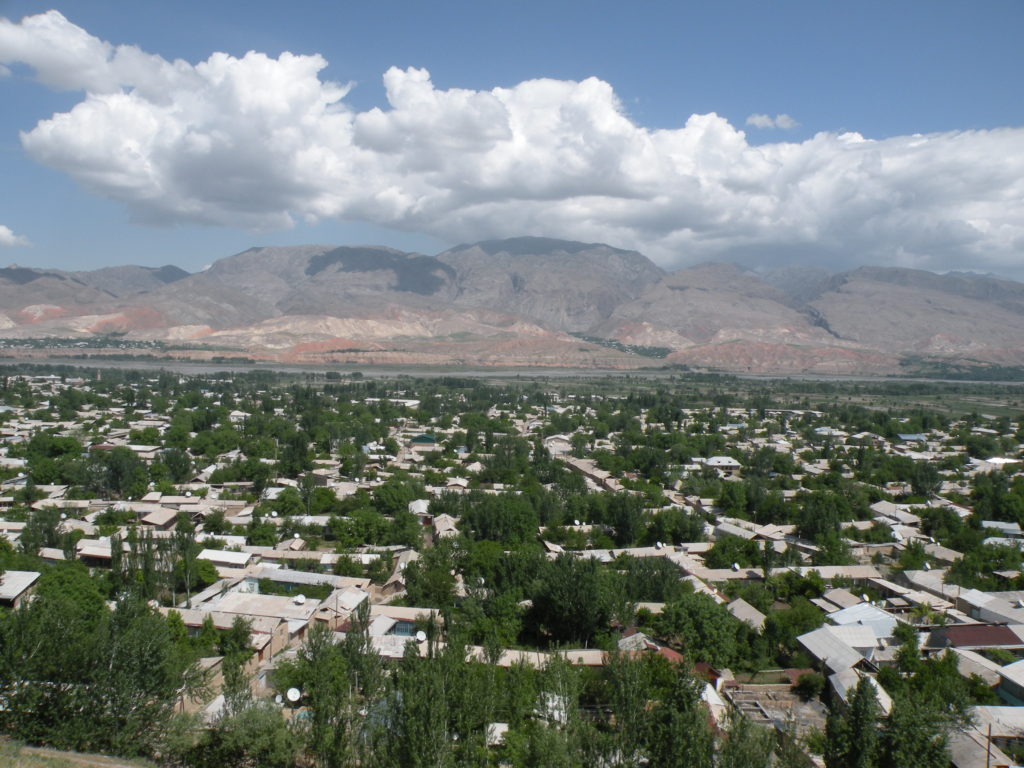 Panjakent's Seven Main Attractions
---
1. Panjakent Excavations and Museum of Archaeology
On a ledge above the town are the ruins of Old Panjakent, what was an important Sogdian trade center.
Built in the 5th century AD, it survived for three hundred years until the Arabs burned it down during their 8th century invasion. Re-discovered in 1933, the early medieval site includes the remains of the town center and the frescoed foundations of the houses of wealthy merchants. Two Zoroastrian temples demonstrate the importance of the old city. An onsite museum explains the history and significance of the ruins.
The views down to the new town and across the valley of the Zarafshon River are beautiful. The name Zarafshon means "gold-spreading" and the river is indeed gold-bearing. The ancient Sogdians that lived along the river produced fine gold ornaments and jewelry.
(click image to view larger photo)
2. Proto-Urban Site of Sarazm
Sarazm means "where the land begins" – an apt name for this ancient archaeological site traced back some 5,000 years, and where humans first settled in Central Asia. Located in northwestern Tajikistan in the Zarafshon River valley and discovered only in 1976, Sarazm is Tajikistan's first UNESCO World Heritage Site, officially known as the "Proto-Urban Site of Sarazm."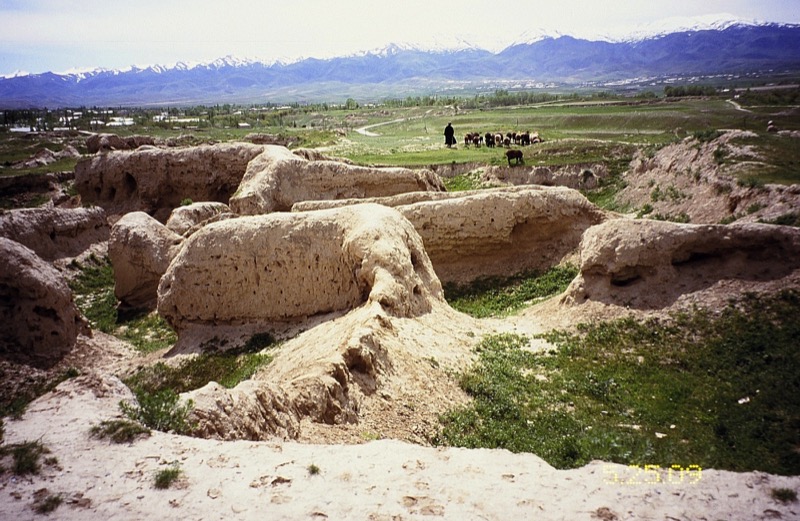 This thriving metallurgical center reached its apex in 3,000 BC at the beginning of the Bronze Age, when it was rich in metals, minerals, and especially turquoise. Archaeologists also discovered evidence of wheat and barley, concluding that this fertile valley was an agricultural center as well, with early farmers tilling the soil and nomadic herders tending their animals.
3. Rudaki Museum
This museum in the center of the town is filled with artifacts, from the Bronze Age to the Sogdian era, and natural history exhibits from around the region. The namesake of the museum, Samanid court poet Abdullah Mohammed Rudaki, was born in Panjakent, and there is an exhibit on his life and works. Frescoes from the Old Panjakent archaeological site are a highlight of the museum.
4. Panjakent Bazaar
This market is a good example of a typical Tajik bazaar. Local fruits and vegetables are highly seasonal, so what you'll see depends a great deal on when you visit. Local stall-keepers are very friendly and will be happy to tell you about their produce, give you a sample, or sell you a kilo of your favorite – be it dried apricots, fresh figs, juicy pomegranates, or locally grow cumin.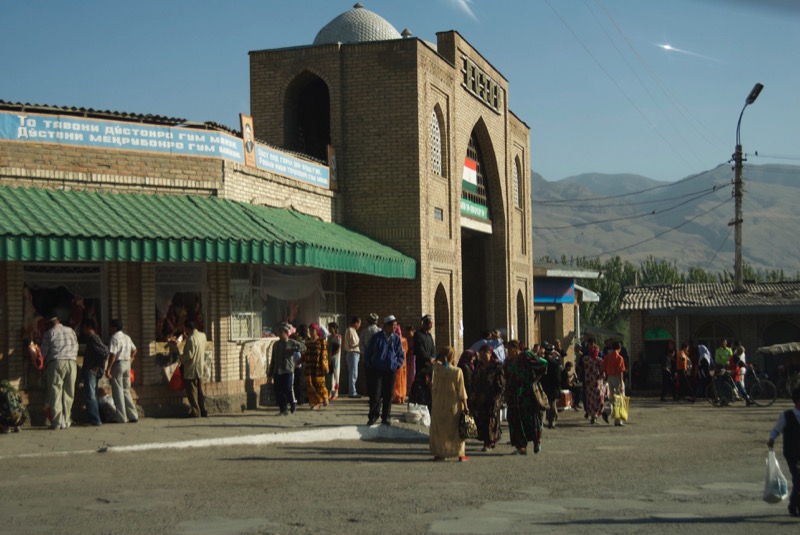 One interesting find that is almost always available is the unique variety of yellow carrots that locals prefer over the more common orange ones. The local specialty, a rice pilaf dish called oshi palov in Tajiki (or plov in Russian) is made with yellow carrots here in Panjakent and in some pockets of Uzbekistan, but with orange carrots elsewhere in the region.
5. Olim Dodkhokh Mosque and Madrassah
While this small structure pales in comparison to the architecture of nearby Samarkand, it is a prime example of very real living Tajik and Uzbek culture and religious practice. On a visit you might be able to observe a congregation worshiping, chat with one of the town's elders, or meet local youths eager to practice their English. A mosque has existed here for centuries, but the present structures and renovations date from the last two centuries.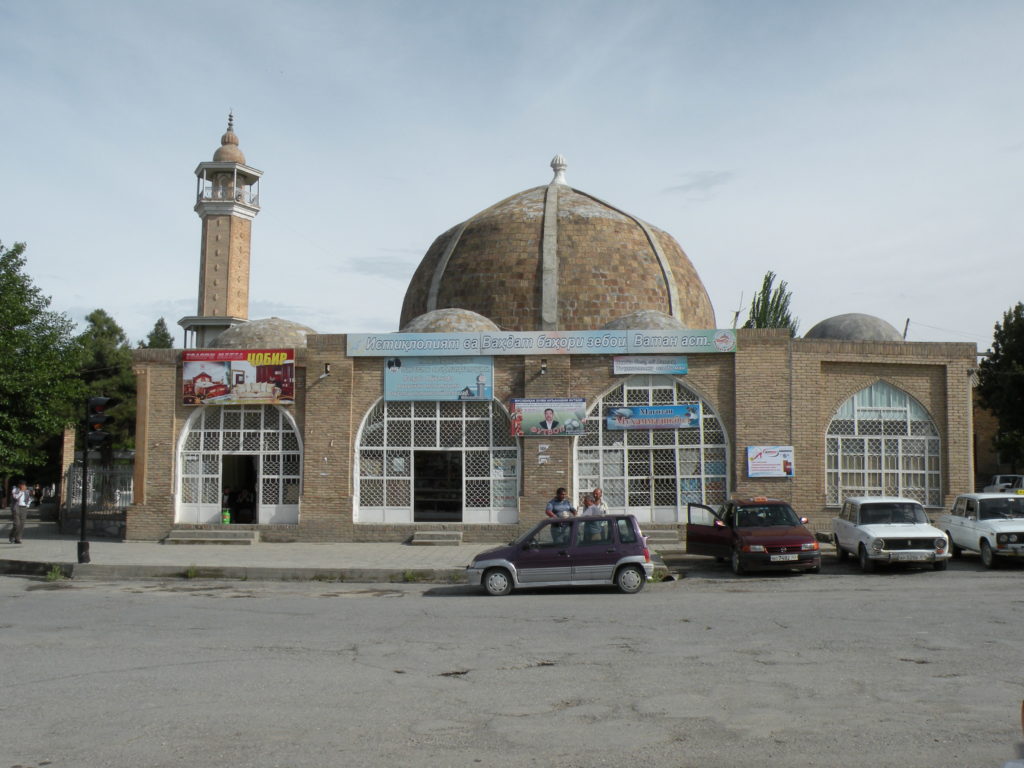 6. Rudaki Mausoleum
Hidden in the remote Fan Mountains some 40 miles outside of Panjakent is the final resting place of Rudaki, the celebrated father of Tajik and Persian poetry. Born in the mid-9th century, Rudaki was an accomplished literary figure for his time, serving decades as a court poet to the Samanid royalty of Bukhara before eventually returning to his birthplace in Panjrud, where he spent his final years until his death in 941.
Tajik pilgrims today pay their respects to Rudaki at the poet's small mausoleum in Panjrud, built in 2008 to commemorate the 1,150th anniversary of his birth. Created in the style of traditional Central Asian shrines, the interior of the mausoleum is bathed in natural light, enhanced by the pristine white marble and plaster decorations, with a covered black tomb in the center to mark the spot where Rudaki was laid to rest. The mausoleum is surrounded by lush, fragrant rose gardens, as well as a 400-year-old mulberry tree.
7. Mausoleum of Muhammad Bashara
This small mausoleum is located 20 miles outside of Panjakent, up a side road leading into the foothills of the Fan Mountains. Local belief holds that Muhammad Bashara was a Sufi saint and companion of the Prophet Muhammad. The tomb was largely constructed in the 14th and 15th centuries, and as such constitutes on of Tajikistan's better examples of Timurid architecture. The histories of both the tomb and the saint himself are somewhat obscure. The setting of the tomb is beautiful, surrounded by old trees and gardens, with views of the surrounding mountains.
(Click image to view larger photo)
Plan Your Visit To Panjakent
---
The first five sights would make for a perfect day trip to Panjakent from Samarkand. The archaeological sites are best visited in the morning, before the sun gets too hot. A market visit could be followed by a meal of the local rice pilaf with yellow carrots, called plov. And the day could be topped off with a visit to the museum and then the mosque. For those overnighting in Panjakent, coming from Khujand or Dushanbe, or for travelers moving at a slower pace, visits to one or both of the mountain mausoleums are also recommended.
Whether you are a first time visitor to Tajikistan or a more experienced traveler in the country, you won't regret a jaunt up (or down) the Zarafshon River to Panjakent. The history, scenery, people, and relative obscurity of the place all make a worthwhile and relevant stop on any Silk Road itinerary.
It's a great time to travel to Tajikistan, to experience this remote country for yourself and to reap the benefits of its hospitality. Want to find out more?

Travel to Tajikistan with MIR
MIR has over 30 years travel experience in Tajikistan and Central Asia with on-the-ground support, guides, and tour managers that clients rave about. MIR's full service, dedication, commitment to quality, and destination expertise have twice earned us place on National Geographic Adventure's list of "Best Adventure Travel Companies on Earth."
Travel through Tajikistan with the soaring Pamir Mountains as your backdrop on one of our small group tours:
Or let one of our experienced travel specialists hand-craft a custom private journey for you through this undiscovered country, personalized to your interests and travel pace. If you want ideas for a private trip, check out our Essential Tajikistan itinerary.