14 Experiences You Can Only Have When Traveling to Central Asia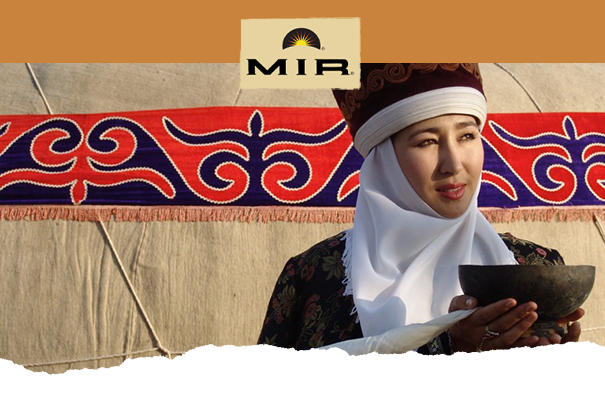 When you travel to Central Asia, you can journey through time along ancient trade routes, following in the footsteps of great explorers, merchants, mystics, and mapmakers experiencing a blend of cultures, stories, and artifacts that have shaped our world. Engage with the hospitable locals in fabled bazaars, get lost in the soulful melodies and dances, and learn all about artistic traditions passed down through generations where East met West. Central Asia is home to, as one of our travelers said, "Beautiful landscapes, rich history, unique relics of a past filled with everything from an advanced civilization to incredible cruelty, and above all else, incredible and interesting people."
When taking a tour of Central Asia, experience the Silk Road where legends, cultures, and treasures intertwine. Here are 14 experiences you can only have in Central Asia.
1. Discover Rich Applied Arts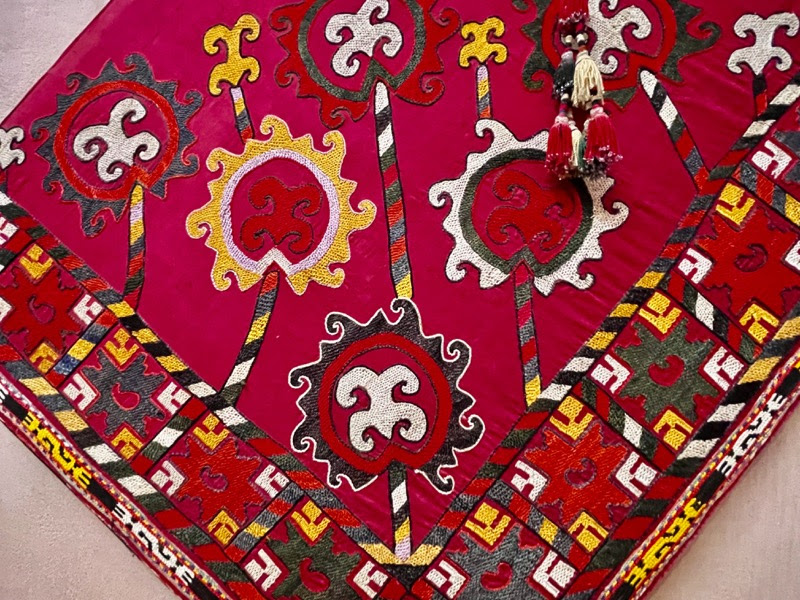 From the intricate suzani handmade embroidery traditions to the timeless beauty of ceramics, with techniques passed down from generation to generation, Central Asia is a tapestry of history, craftsmanship, and cultural splendor waiting to be explored.
2. Witness Kyrgyzstan's Equestrian Excellence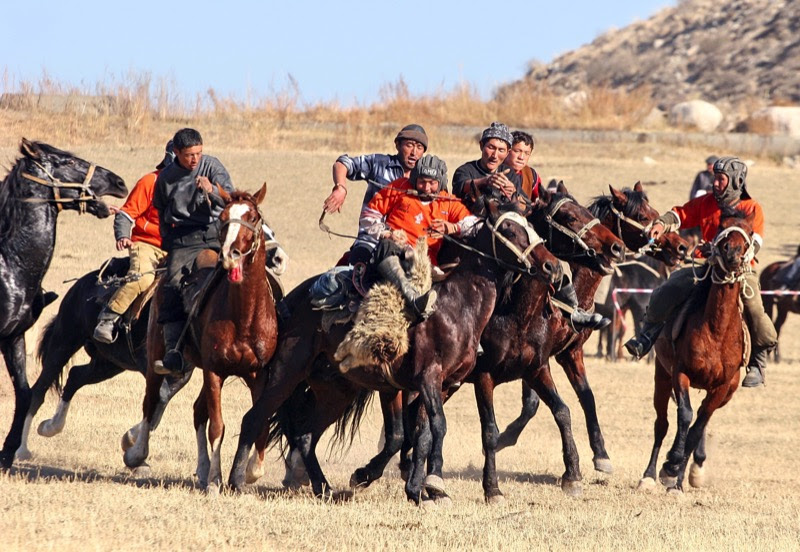 Experience the raw thrill of nomadic horse traditions, skills Kyrgyz develop from a very young age, learning to ride almost before they can walk. Catch a match of kok-boru, a traditional game played on horseback and see an impressive display of sportsmanship.
3. Delve into the Musical Heritage
Dive deep into Uzbekistan's maqom traditions, vibrant shashmaqam performances, and the hauntingly beautiful sounds of the dutar and tanbur – a symphony of Central Asian history, soul-stirring and timelessly evocative.
4. Spend a Night on the Shores of a Pristine Lake
Soak up tranquility along the serene shores of Lake Issyk-Kul, or Song Kul Lake – high-altitude lakes ringed by snow-capped peaks in Kyrgyzstan. Take a boat ride in the clear waters heated by geothermal springs, or hike amidst the nomads' summer highland lakeside pastures.
5. Soak up Sensual Silks & Ceramics of the Fergana Valley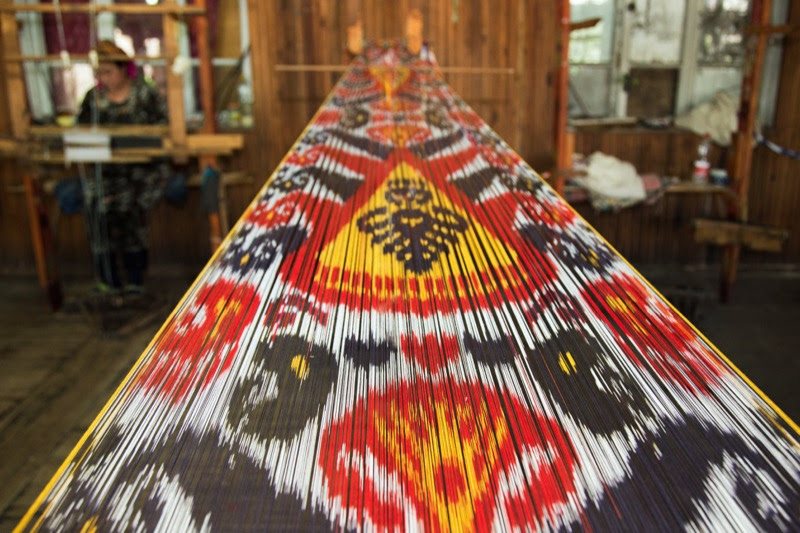 Dig into Fergana Valley, home to master artisans crafting vibrant ikat silk and handmade ceramics for centuries. Visit craft workshops to see natural dyeing methods passed down through generations. Find delicate hand-painted ceramic pieces from a center of pottery-making dating back to the 10th century.
6. Discover the Architectural Splendor of Samarkand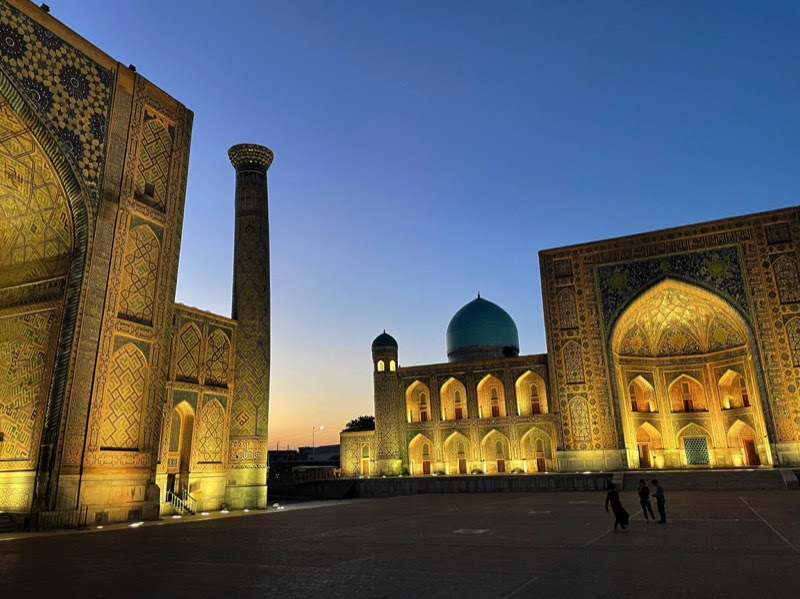 For centuries, Samarkand was the glittering capital of Timur's empire and along its ancient streets you'll discover Islamic architectural marvels covered in intricate mosaics and crowned by towering minarets soaring skyward. Wander the expansive Registan Square, encircled by three madrasas intricately adorned in hypnotic tiles.
7. Barter at the Sprawling Bazaars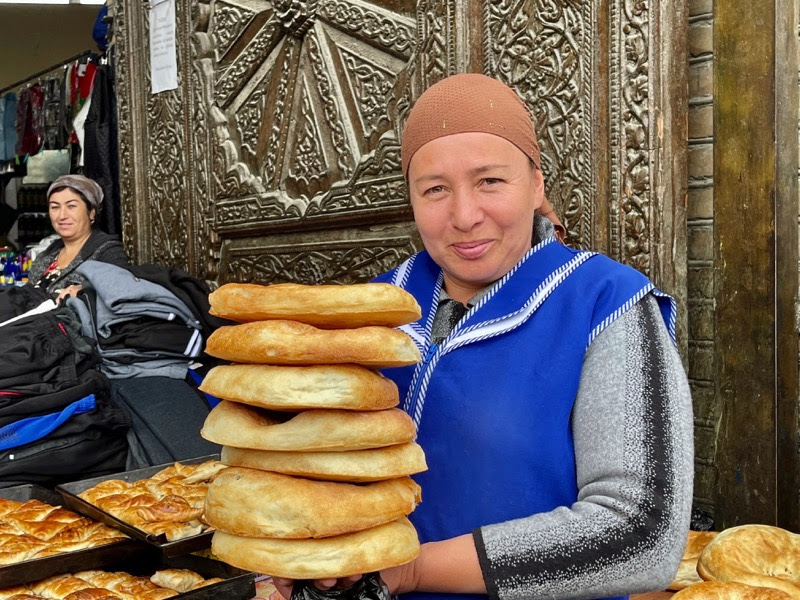 Test your haggling skills at any number of bazaars along the route, including at the enormous, chaotic Panjshanbe Bazaar in Khujand, Tajikistan. Navigate alleyways crowded with vendors selling mounds of fruits and vegetables, baked flatbreads and sweet fresh apricots–Khujand's specialty.
8. Get Lost in Bukhara's Backstreets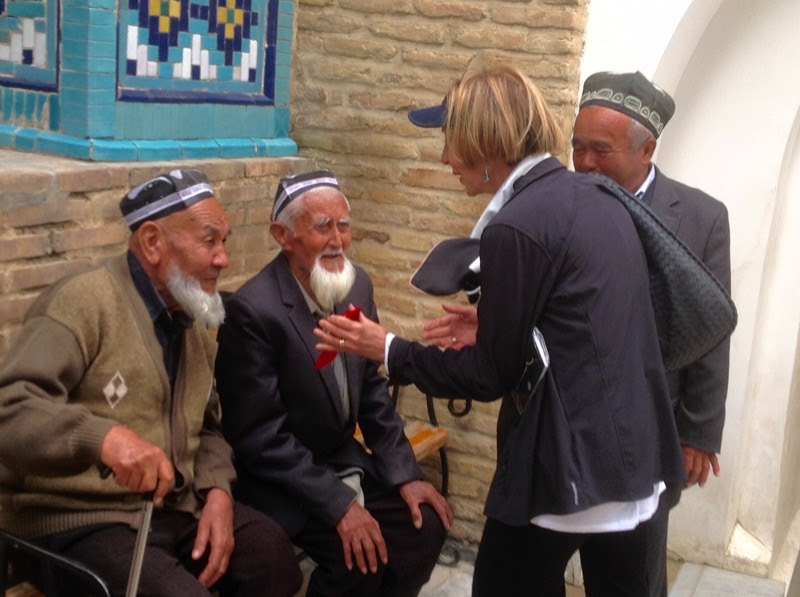 Bukhara's backstreets and alleyways are dotted with hidden gems like crumbling madrassas, and hole-in-the-wall workshops. As you explore the maze of ancient backstreets, pop in for tea and fresh nan bread at a chaikhana teahouse, chat with smiling Uzbek elders, and take in the slow, timeless pace of life.
9. Master the National Dish: Plov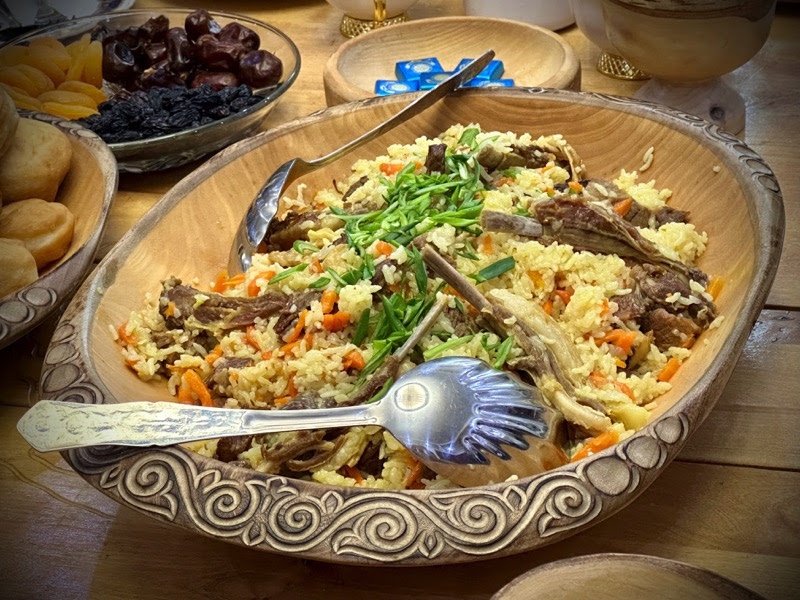 Learn the secrets behind plov, the mouthwatering rice pilaf simmered in broth and oil with regional spices, carrots, garlic and meat. Then feast on tender lamb plov and experience why it's considered the national dish across Central Asia.
10. Revel in Timurid Architecture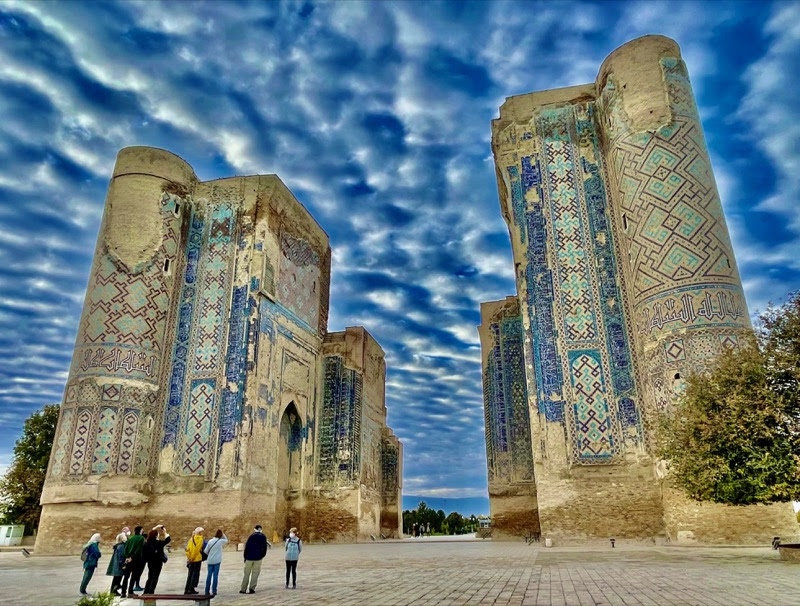 In the fertile Zarafshan Valley, explore Shahrisabz's breathtaking Timurid architecture, built in the 1400s by Tamerlane in his home region. Marvel at the UNESCO-listed towering arched gateway, mosaic-covered grand mosque and the remains of a vast palace.
11. Step Back in Time in Khiva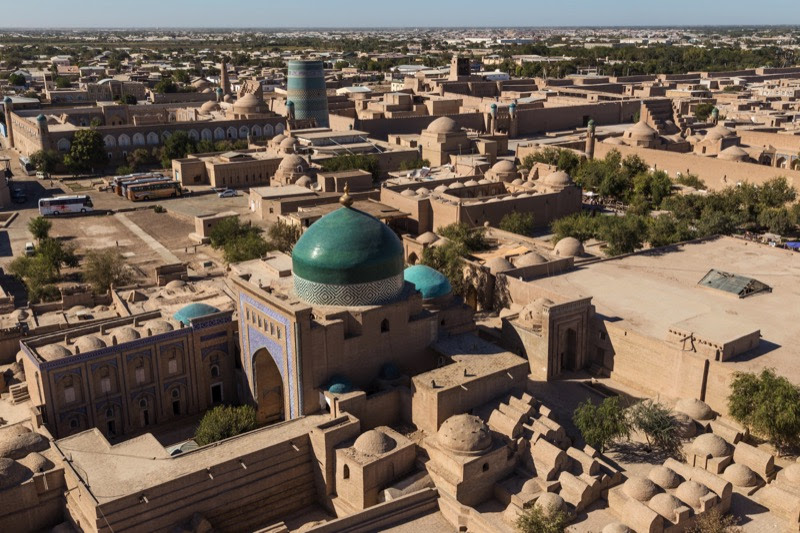 Surrounded by desert, the ancient walled city of Khiva feels lost in time, perfectly preserved as a Silk Road trading outpost. With around 50 historical monuments and no modern buildings, strolling the narrow streets within the stone walls is like living in a museum.
12. Appreciate Avant Garde Art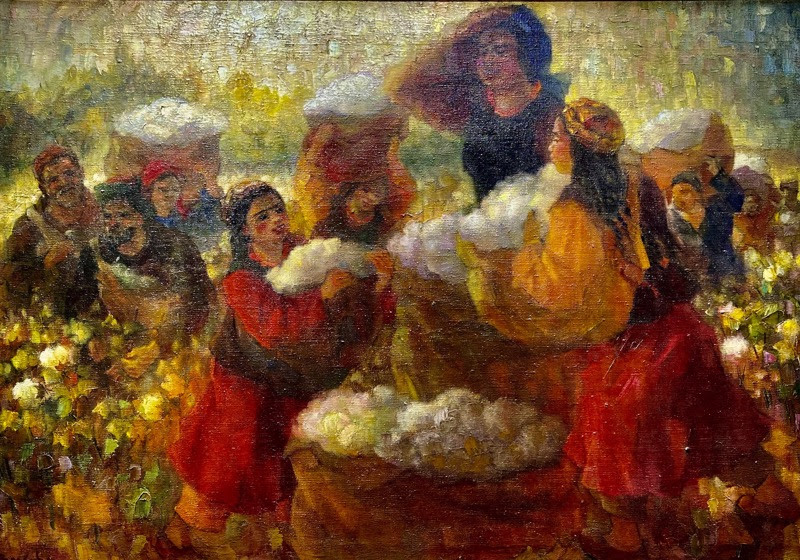 View rarely seen Soviet Avant Garde art at Uzbekistan's remote Savitsky Museum in Nukus. Founder Igor Savitsky collected forbidden experimental art that challenged Soviet rule. Appreciate both repression and creativity of the era through striking propaganda posters, politically provocative sculpture and edgy surreal paintings.
13. Uncover History at the Merv Ruins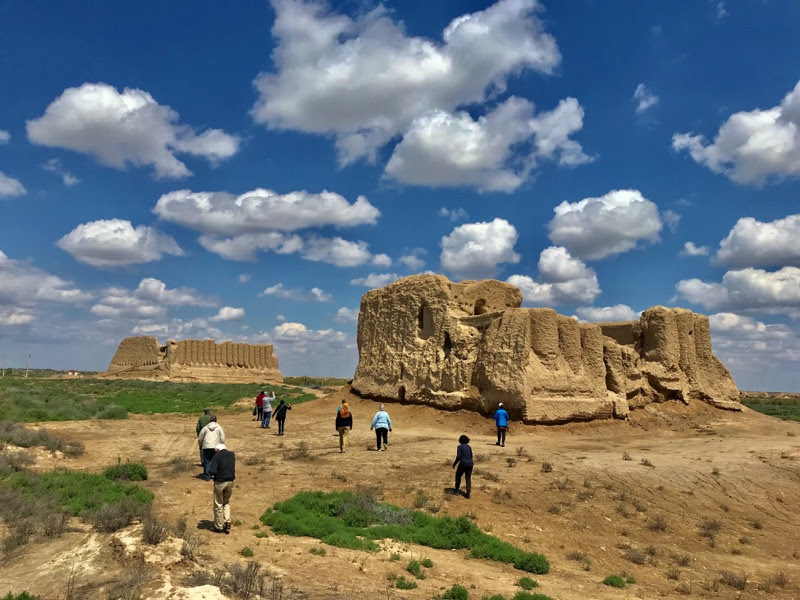 Explore the vast archaeological remains of ancient Merv, once a center of Zoroastrianism and an essential Silk Road oasis city. Its sprawling ruins stretch over hundreds of acres with parts still buried under shifting desert sands. Through Merv's remarkably untouched layers of history, imagine the oasis life that sustained east-west trade for centuries.
14. Explore the Gates of Hell at Darvaza Gas Crater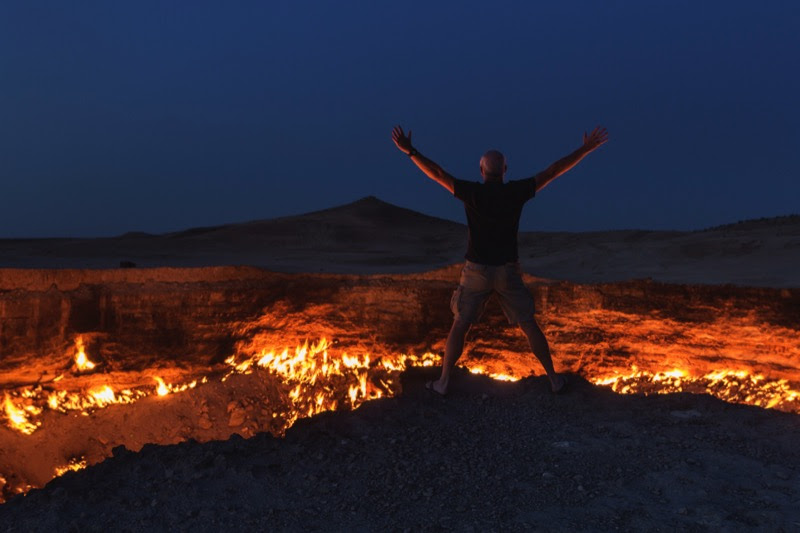 Head for the heart of the Kara Kum "black sands" desert to the Darvaza Gas Crater, one of Turkmenistan's most unusual sights. Remnants of the Soviet era, one of the craters has been set alight and blazes with an incredible strength that's visible from miles away.

Explore Central Asia with MIR
At MIR, expertise matters. Enjoy tailored itineraries, ensuring an adventure that resonates with your unique travel desires, or relish the intimacy and flexibility of our small-group journeys, ensuring a more personal and enriching experience. Trust in MIR's 35 years of unmatched experience leading travelers to the heart of Central Asia, and benefit from our on-the-ground connections, and the support of our local staff at our on-site Uzbekistan regional office. Contact us to find out more about our custom and private travel expertise, with each journey unique to your interests, dates and pace.
Chat with one of our destination specialists now!