8 Takeaways on Visiting Uzbekistan from a First-Time Visitor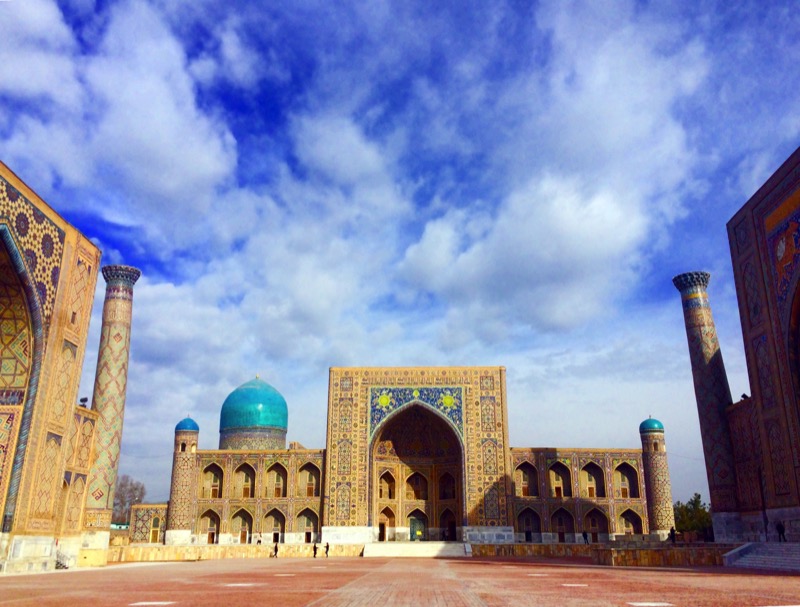 First-time visitors to Uzbekistan often recount what a lasting impression a trip here can make. Frequent comments include being surprised to discover how smooth, comfortable, and safe the trip felt, for a wide variety of reasons.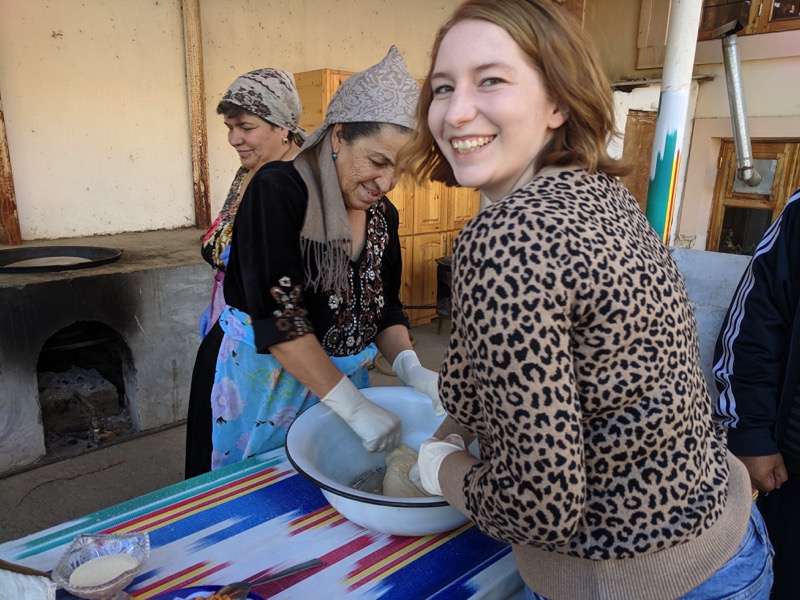 Feedback shared includes that travelers should not be intimidated about traveling into the unknown. Uzbekistan boasts an easy e-visa process (and now Americans over 55 years of age can travel visa-free for up to 30 days), well-organized airports, modern attitudes and warm hospitality abound.

Here are some of the things first-time visitors found most surprising from their travels through Uzbekistan
1. Getting In: Easy
---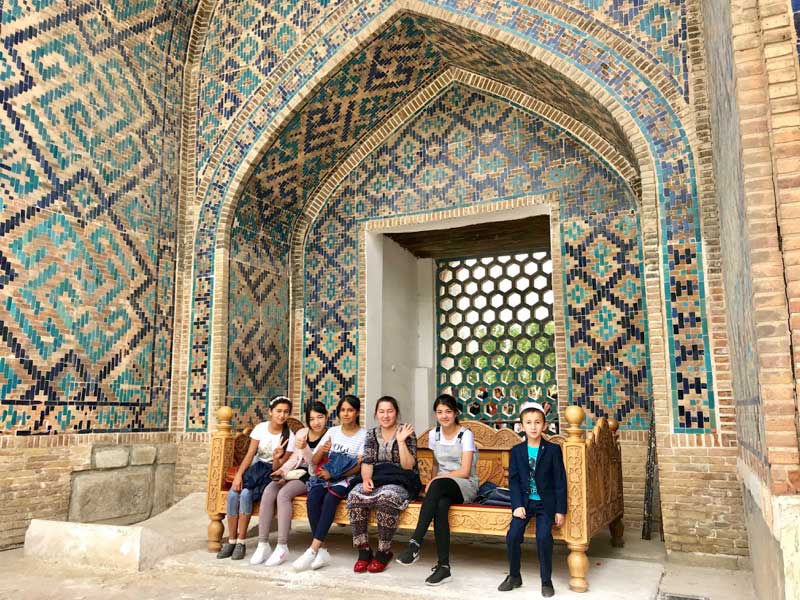 Until recently, obtaining an Uzbek visa meant having to physically send your passport to the embassy and waiting for several weeks for the visa to be issued and returned. This roadblock has been eliminated with the introduction of electronic visas (e-visas) for U.S. passport holders, and many others.
The e-visa process has been significantly streamlined, requiring only the most basic information and a wait time of three to five business days. Applying for an Uzbek e-visa usually takes less than half an hour on a first attempt. Many reported applying for example, on a Friday and having the visa in hand no later than the following Tuesday.
And recently, the process became even easier for those under 18 years of age and Americans over 55 years of age. In those instances, no visa at all is needed for U.S. passport holders traveling for up to 30 days in Uzbekistan.
(click image to view larger photo)
2. Getting Around: Easier
---
Physically arriving in the country is similarly straightforward. Just 15 minutes after disembarking the plane in Tashkent, Uzbekistan's modern capital city, bags are usually out, and meeting the driver to set off for the hotel happens. Many mention that it was perhaps the most swift and uncomplicated border control and customs process they've ever experienced, albeit partly because of travel in the off-season. The Tashkent airport itself is easy to navigate, even for novice or solo travelers, who would be hard pressed to miss the waiting area and exit doors after clearing customs.
It's worth noting that it's now possible to fly directly into the international airports of Fergana, Samarkand, Bukhara and Urgench (near Khiva), on select carriers such as Turkish Airlines. These airports are even smaller than Tashkent and just as easy to navigate.
3. On the Right Track: High-speed Trains
---
Most tours of Uzbekistan are journeys of planes, trains, and automobiles. Modern, high-speed trains now connect many of the major cities – such as Tashkent, Samarkand, and Bukhara, with Khiva coming in the future – making travel between them significantly more pleasant and convenient than driving. Many travelers comment that the trains in Uzbekistan are on-par with European trains in terms of quality and comfort, even in economy class (indeed the trains have been imported from Spain). Complimentary coffee is served at the beginning of the journey, as well as complimentary sandwiches and other for-purchase snacks mid-way through.
(click image to view larger photo)
4. Guardian Angels: "Tourist Police"
---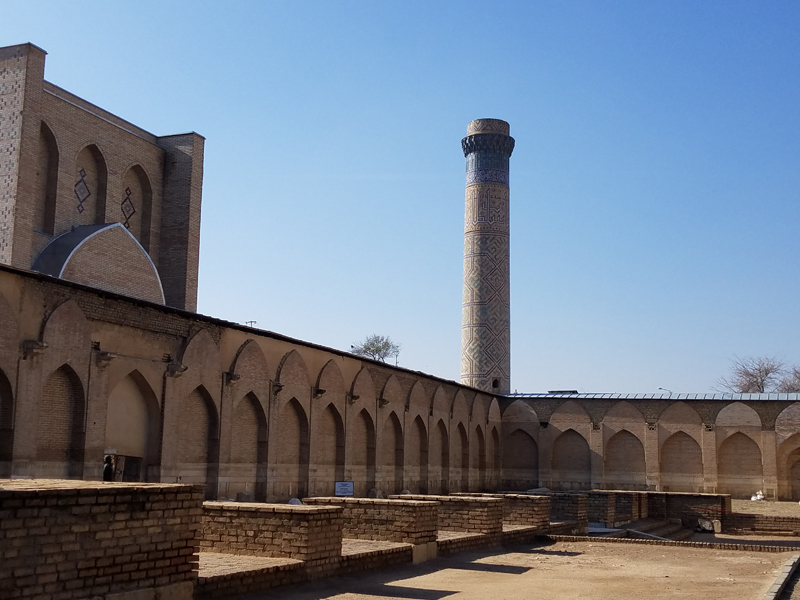 In the past few years, white booths have popped up around the main tourist sites. Plastered on the side of these sentinels are the words "Tourist Police," but we think a more appropriate term would be "Tourist Guardian Angels," as these security personnel are stationed less to chastise visiting tourists and more to ensure the comfort and safety of travelers. Their primary purpose appears to be assisting lost or turned-around tourists who may need a hand in locating an excursion or returning to their hotel. They are friendly, helpful, and, in many cases, more than willing to pose for a photo or two.
5. Freedom of Choice: Modern Attitudes
---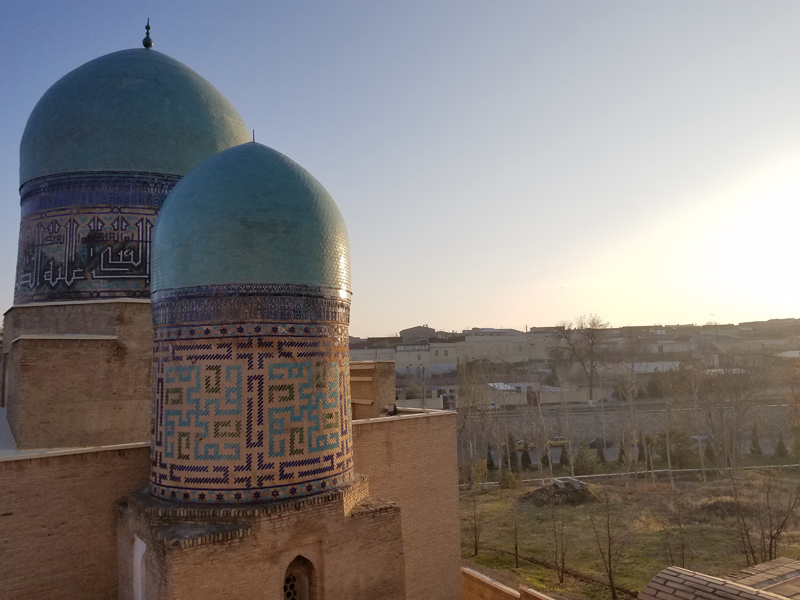 Some travelers have had to overcome misconceptions of what it means to travel here, particularly as a woman. Most of our guests having traveled much of western and eastern Europe, are accustomed to covering the head at religious sites, and expect this to be the case in Uzbekistan as well while visiting the majestic mosques and madrassahs. But guides will confirm there is no such requirement in Uzbekistan and will encourage travelers to put the scarf away, unless there is a personal preference to cover themselves. Women who chose not to cover their heads receive the same welcoming spirit and kindness as the women who choose to cover.
6. Chowing Down: The Sweetest Fruit
---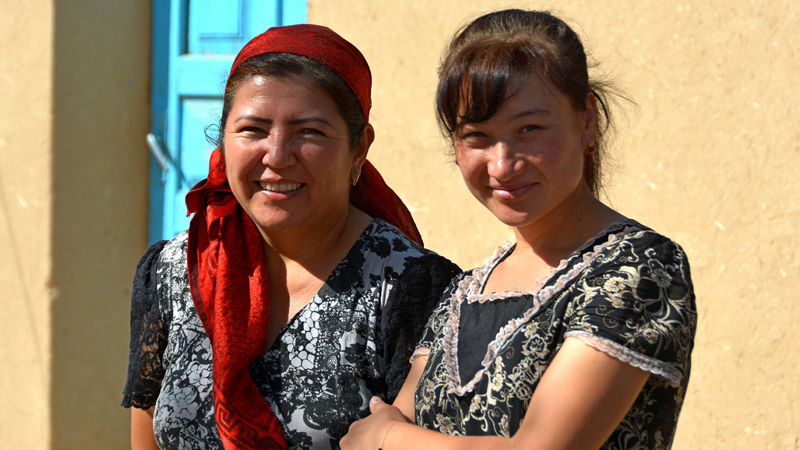 Many visitors express surprise by the wonderful variety of food that is offered to travelers throughout the country. In particular, the fresh fruit is some of the most delicious some travelers have ever tasted. Grapes that are invariably set on the table are so sweet you would be forgiven for thinking that they are candy – or dessert put on the table too soon. Many find it difficult not to gorge on the melon that usually appears at the end of a meal. There are dozens of varieties of melon that have been grown in Uzbekistan since the days of the Silk Route and earlier. The winter melon that is found everywhere in the late fall/early winter is particularly refreshing and bright and syrupy. This melon alone is reason enough to travel during the off-peak winter season.
(click image to view larger photo)
7. Travel by Foot: Medieval Urban Planning
---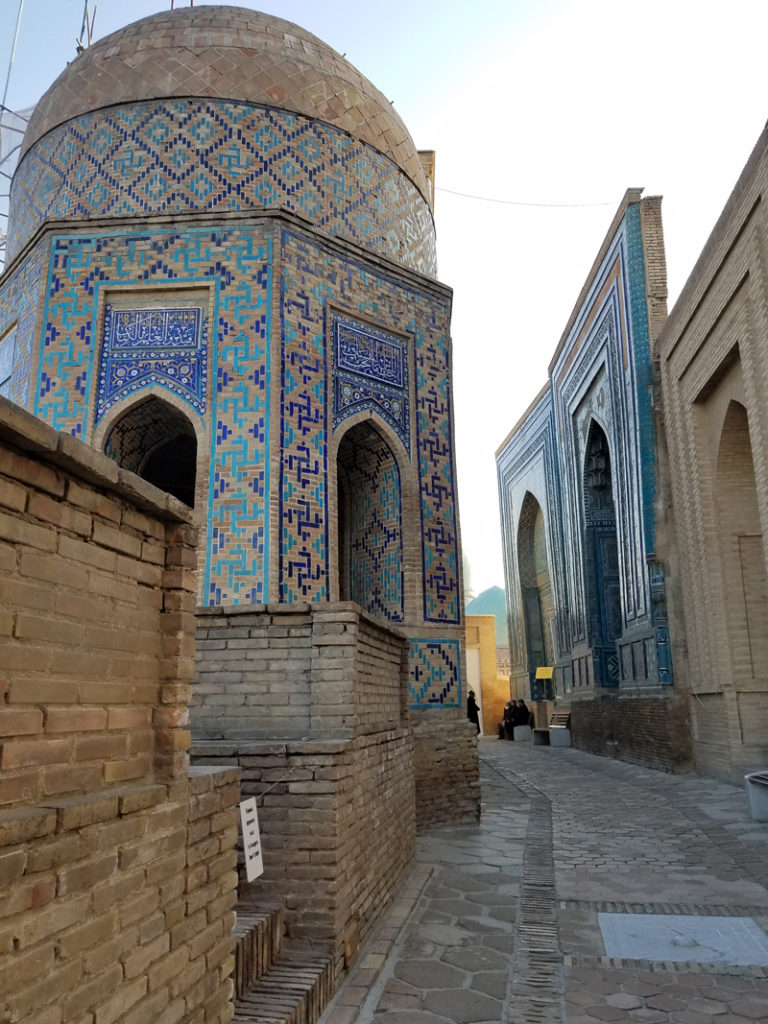 After reading and hearing about travel to Uzbekistan, the images people conjure are of vast, sprawling cities with miles between notable sites. While parts of the capital Tashkent do feel this way, it's not at all the case in the other principal cities of Bukhara, Samarkand or Khiva. Tashkent, having been rebuilt after the big earthquake in 1966, does have a more modern, sprawling nature. But Bukhara is actually relatively compact and the gorgeous mosques and madrassahs are in fact directly facing each other. The same is true in Samarkand, Tamerlane's beautiful capital. The close proximity of these impressive landmarks makes touring these cities a breeze.
8. Open Arms: Welcome to Uzbekistan
---
Travelers often recount that during their time in Uzbekistan, they felt a generosity of spirit and hospitality in every corner. People smiled at one another on the street. Market vendors freely offered us samples of their wares. The Uzbeks can be universally welcoming, quick to strike up a conversation in a public market or ask us about a visitor's impressions of their homeland.
(click image to view larger photo)
Uzbekistan is a world away from Europe, and while it feels exotic, the friendliness factor also makes it feel familiar. Dazzling tile-work in every shade of blue; the mud-brick domes and arches of the mosques, mausoleums, and madrassahs; the delicious food; and the friendly people all make a last mark and a reason to return!

Travel to Uzbekistan with MIR