error_outline
Flexible Private Trip — Book Your Dates for You & Yours!
Persian Odyssey to Shiraz, Isfahan, and Tehran
Overview
This private tour focuses on three great cities of Iran. With the guidance of MIR's destination experts, you'll explore the treasures of Persia's long, rich history and discover how its cultural legacy plays out in contemporary Iran.
Begin in Tehran, a modern metropolis that's home to grand palaces, bustling street life, and the country's best museums. Then step deeper into the splendors of Persia in the historic cities of Shiraz and Isfahan, where you'll stroll through lavish gardens, shop at centuries-old bazaars, and marvel at mosques and palaces where intricate Persian architecture is executed on a monumental scale. Along the way the tour stops at the ancient ceremonial city of Persepolis. Once the jewel of the Achaemenid Empire, it's now a world-renowned archaeological site.
Travels to: Iran
Map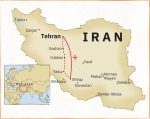 Itinerary
Days 1-2: Tehran (Iran)

Arrive in Tehran, Iran's bustling modern capital, where in the past 100 years the population has burgeoned from under 300,000 to over 9 million. On your one full day here, get a window into Persian culture at the National Islamic Museum of Iran and the Museum of Glassware and Ceramics of Iran, and have your first experience of splendid Persian architecture at Golestan Palace.

HIGHLIGHTS

The wide-ranging collection of art and sacred relics, including calligraphy, textiles, carvings, and carpets, at the National Islamic Museum of Iran
Delicate glass and clay objects dating as far back as the 4th century BC on display at the Museum of Glassware and Ceramics of Iran, located in a grand home that once served as the Egyptian embassy
The magnificent buildings and elegant garden of Golestan Palace, the 16th-century fortress of the Safavid Dynasty, now a UNESCO World Heritage Site

Days 3-5: Shiraz, Persepolis

An hour-and-a-half flight takes you from Tehran to Shiraz, one of the major cities of the Islamic medieval period and now one of Iran's most romantic, most hospitable destinations. In the "City of Roses and Nightingales" you'll explore a gorgeous, light-dappled mosque, people-watch at the shrine of a beloved poet, and shop at the what's arguably Iran's finest bazaar. From there, continue your private tour to ancient Persepolis, one of the world's great archaeological sites.

HIGHLIGHTS

The verse-engraved tomb of Iran's greatest lyric poet, Hafez, a site of pilgrimage and reverence set in a lovely garden
The exquisite tilework and stained glass at Nasir-ol-Molk mosque, where sunlight creates bursts of color
The jewelry, carpets, and other crafts on offer at thousand-year-old Vakil Bazaar in the heart of historic Shiraz
The ornate columns and beautifully rendered bas-reliefs of UNESCO-listed Persepolis, a remarkable archaeological site that served as the ceremonial capital of the ancient Achaemenid Empire

Days 6-10: Isfahan, Tehran

Past and present majestically intertwine in the city of Isfahan, where beautiful, historic public spaces buzz with activity. Stroll through the centerpiece, UNESCO-listed Imam Square, and explore the spectacular buildings that surround it—the Imam Mosque, the Sheikh Lotfollah Mosque, and the Ali-Qapu Palace. Other Isfahan attractions include the Royal Qeisarieh Bazaar, the Friday Mosque, the Chehel Sotun Palace, the elegant bridges over Zayandeh River, and the Armenian and Jewish quarters. En route to Tehran for departure, discover another UNESCO-listed site: Bagh-e Fin, a classic Persian garden.

HIGHLIGHTS

Taking in the scene at 22-acre Imam Square, one of the largest city squares in the world
The turquoise minarets and intricate tilework of the magnificent Imam Mosque
Shopping for classic Persian arts and crafts at the immense Royal Qeisarieh Bazaar
Eight hundred years of Persian architecture on display at UNESCO-listed Friday Mosque, the largest and most eclectic mosque in all of Iran
Discovering the legacies of minority cultures in Isfahan's Armenian and Jewish quarters
The beautiful, brilliantly engineered waterworks of Bagh-e Fin
Dates &amp Prices
Please note:
Private trip prices vary by season and are subject to hotel availability for your travel dates.
Listed prices below are based on double occupancy and a 2 traveler minimum.
Hotel upgrades, additional nights, and solo traveler prices are available on request.
Land tour price, per person, starting from:
2023 Dates

Available: November - May

Tour, double occupancy

$4,895

Plus internal airfare

$135

2024 Dates

Available: November - May

Tour, double occupancy

$4,895

Plus internal airfare

$140
What's Included
Tour Includes

Shared accommodations as noted in the itinerary. Contact MIR for hotel upgrade prices.
Meals, as noted in the itinerary: 9 breakfasts, 8 lunches, and 1 dinner.
Restaurant tips for included meals.
One arrival and one departure transfer. Additional arrival and departure transfers available at additional cost.) MIR will arrange for travelers to be met upon arrival and seen off on departure, whether or not we make your air arrangements.
Ground transportation throughout itinerary by private vehicle (type of vehicle depends on number of travelers in your group).
Services of a National Guide with local guides at specific sites.
Guided sightseeing tours and entrance fees, as outlined in the itinerary.
Special events, excursions, and cultural performances, as outlined in the itinerary.
Complete pre-departure electronic document that includes detailed packing suggestions, reading list links, country-specific information, maps, travel tips, and more.
Assistance booking your custom flight arrangements, on request. (Please note that international airfare is not included in the land tour cost.)
Customized visa application and instruction kit (please note, visa fees are not included in the tour price).
Electronic final update bulletin with any late news, updates, and important information.

Not Included

International airfare and taxes/fuel surcharges.
Internal airfare. (Internal airfare is quoted separately and subject to change by airlines.)
Meals and drinks not specified as included in the itinerary.
Single supplement if requested or required.
Baggage handling.
Items of a personal nature such as phone calls, email, laundry, and alcohol.
Gratuities to National Guide, local guides, drivers, porters, and other service personnel.
Visa fees, excess-baggage charges, airport departure taxes, vaccinations, and other medical costs.
Expenses incurred as a result of delay, modification, or extension of a tour due to causes beyond MIR's control.
Travel-related insurance including cancellation, medical, and evacuation insurance.
Optional pre- or post-tour extensions.
Activity Level
Level 2: Moderate, but Customizable
This 'Essential' itinerary designed for private travel features long days walking and standing, some long days of overland travel, some stair climbing, unpaved sidewalks and streets, uneven surfaces and steps, absent handrails, and lack of elevators. While some of these challenges are inherent in the destinations and sites, as one of our Essential Series programs this trip can be modified as needed for those travelers who are looking for a less challenging (or more challenging) program.
There is a significant amount of touring on foot, and those travelers planning to take the program as written should be able to walk one to two miles a day comfortably. Footing can be an issue and travelers should be able to negotiate streets of packed dirt, cobblestones, uneven surfaces (possibly steep and/or wet), and deal with situations without handrails or ramps. Some attractions are only accessible via steep staircases. Museums rarely have elevators.
Past travelers have also encountered challenges with plumbing, bureaucratic service, variety of locally available foods, and availability and quality of public restrooms.
Accommodations in the basic program are generally three- to four-star hotels. Upgrades are available, please call for details.
Gallery