MIR Moment: Making Friends in Iran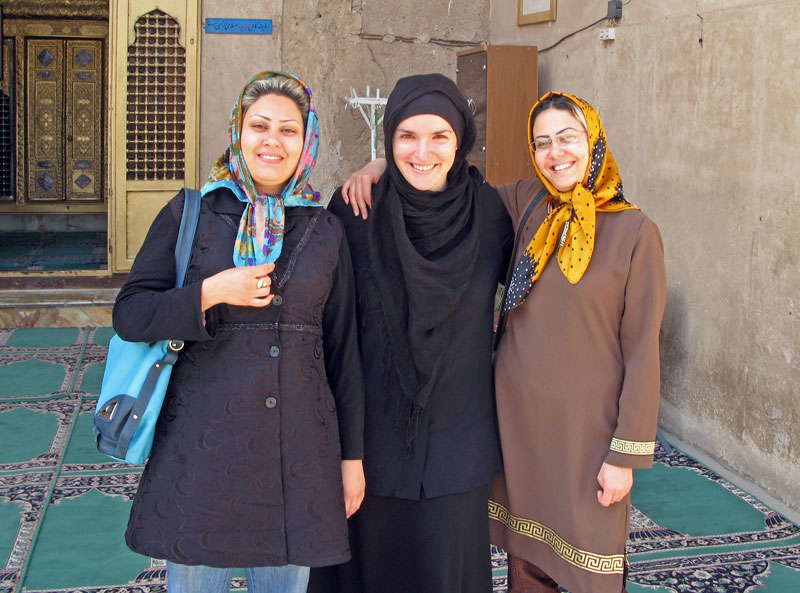 MIR Tour Manager Devin Connolly has been leading groups to diverse destinations for years, from Mongolia to Iran. These are a few favorite MIR moments in Iran that Devin treasures: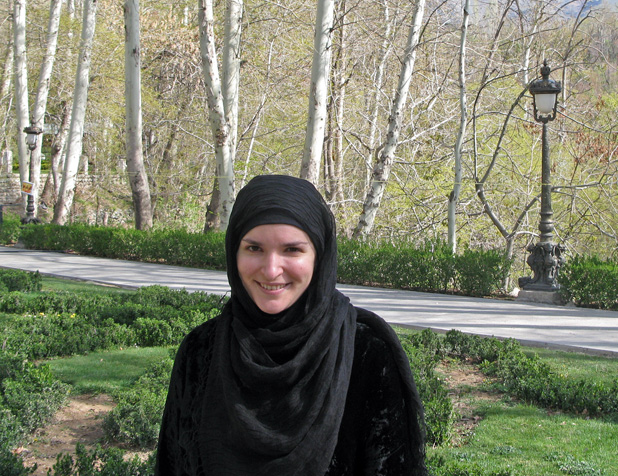 Iranian Highlights
---
The ruins of Persepolis and the windcatchers in Yazd were beautiful, but my favorite moments of leading a MIR trip to Iran were the ones with all the great local people we met along our journey.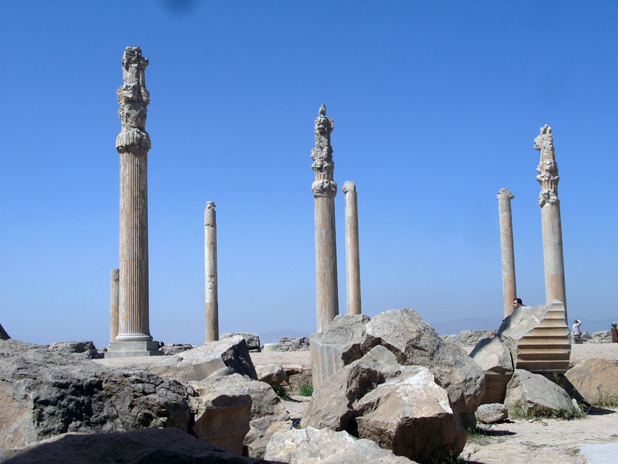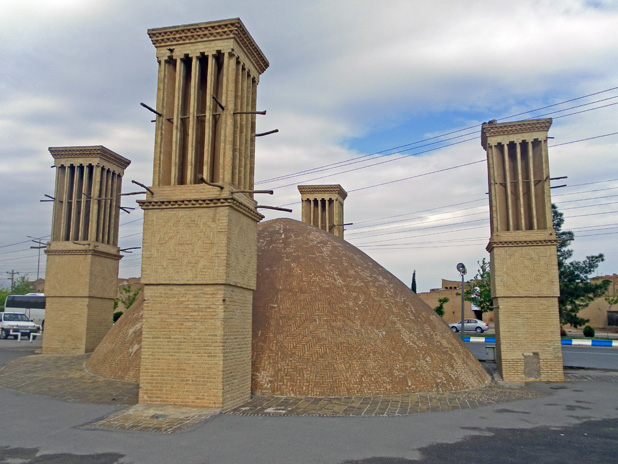 Chance Moment: Nomadic Wedding
---
In addition to the ordinary folks who regularly approached us throughout the trip to say hello, I loved chatting with the nomadic wedding party outside of Yasuj. On our way to Yasuj – a one-night stopover to break up the journey between Shiraz and Isfahan – we saw several cars parked by the side of the road and about two dozen people dancing there.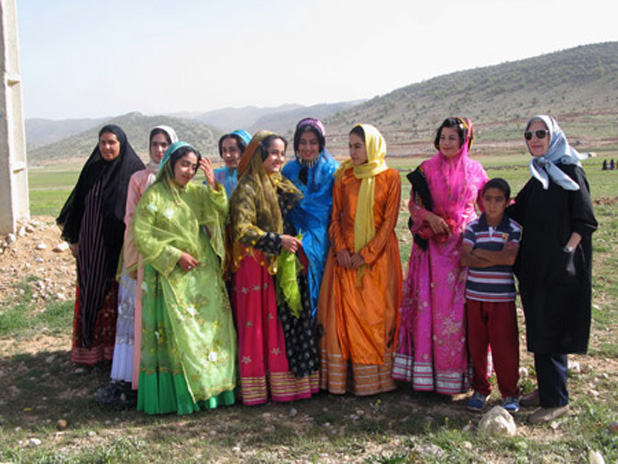 Our guide informed us that this was a wedding party and the guests were all waiting for the bride and groom to catch up with them so they could move on to the next location. Nomads are even nomadic about their weddings, never staying in one venue for long.
We stopped the bus to ask if we could take some pictures of the guests and they warmly allowed us to do so. Several women in colorful nomadic costumes posed for our pictures; one even danced for us, twirling her skirts so we could see how many layers go into a traditional nomadic dress.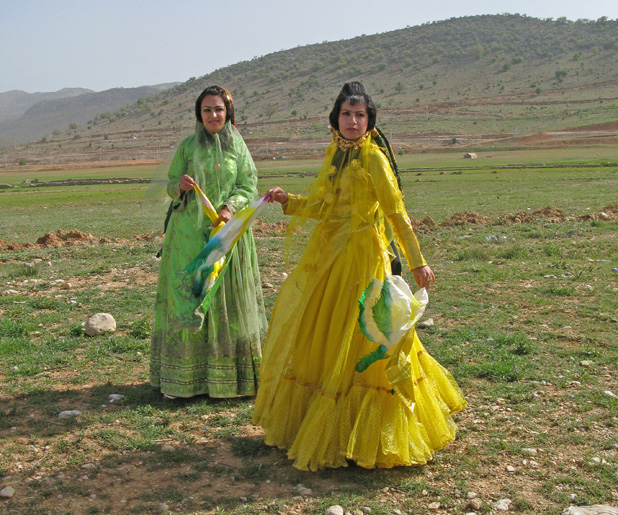 After a few minutes, someone received a smartphone text from the bride and groom. Before we knew it, all the guests had piled back into their cars and were racing down the road toward the next phase of their big celebration, leaving us with great memories of a chance encounter.
Chance Moment: Bridge Concert
---
Another highlight was listening in as a group of teenage boys played their guitars under the Khaju Bridge in Isfahan. There are sluice gates below the bridge to let the runoff from Zayandeh Rud River through in the springtime, and above each gate is a beautiful stone archway.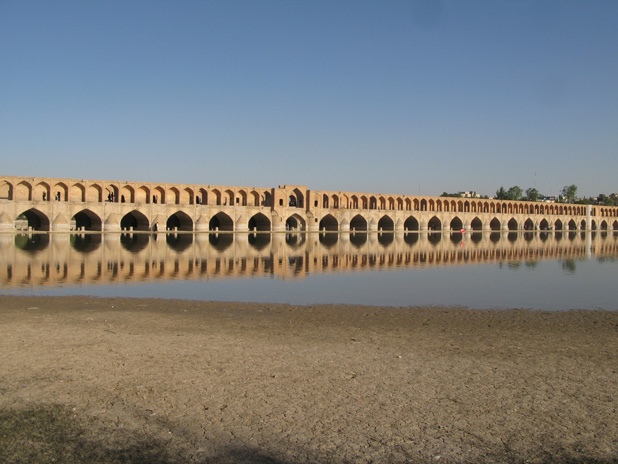 These archways lend great acoustics to any man who wants to sing under the bridge (unfortunately, women aren't allowed to sing in public in Iran), so just about any time of day or night, one can find a man or group of men singing under the bridge, and the songs are usually about betrayal or unrequited love.
These men usually sing unaccompanied, but on this particular night, we stumbled upon two young men with guitars who were having a bit of a musical showdown. They were playing a call-and-answer reggae-style song under the arches of Khaju Bridge while several of their friends, and even a small group of nervous teenage girls, looked on.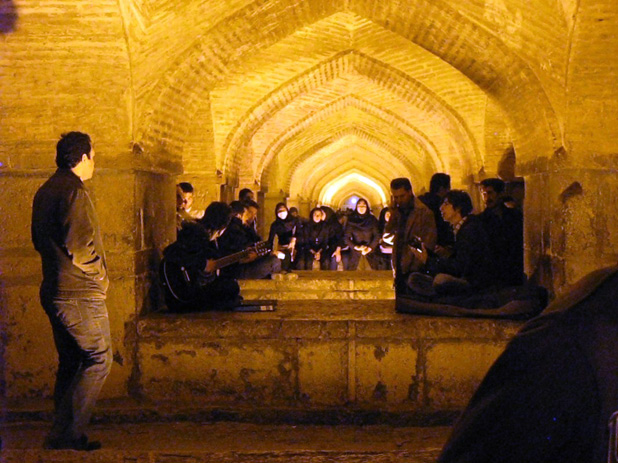 These Magic Chance Moments
---
We felt rather lucky to have happened upon this little slice of life, as it reminded us that some things in this world are universal, especially young men who learn to play guitar to try and impress girls.
I think everyone in this group left Iran with at least one new friend, not to mention some good bazaar finds!