6 Reasons Why You Should Travel to Saudi Arabia Now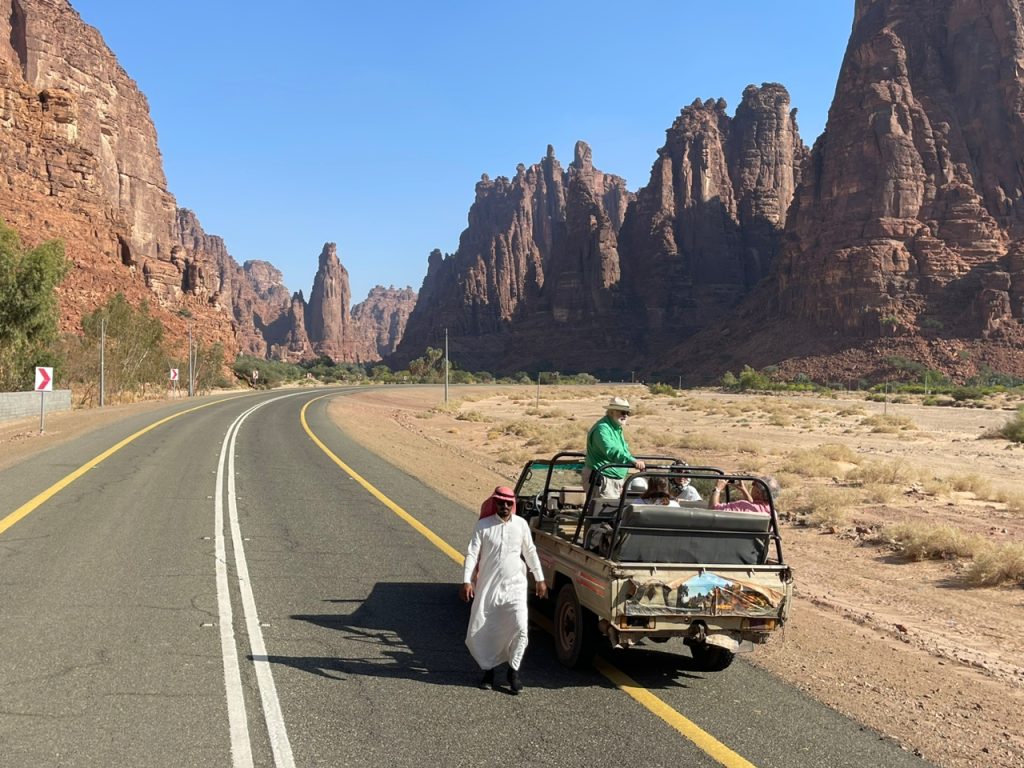 The history and ruins of ancient civilizations, stunning canyons, and generous locals – these are a few of the many reasons why you should visit the Kingdom of Saudi Arabia soon. A lot is talked about in the media about the Kingdom, and I'll leave the political discussions aside, and focus here on my personal experiences in the destination from a recent trip.
I traveled to Saudi Arabia on MIR's exclusive 14-day small-group adventure: Saudi Arabia: Trade Routes, Tradition & Transformation, which includes Al Ula, Tabuk, Hail and Medina among several other fantastic destinations. Of course we saw Riyadh and Jeddah as well, but there was so much more on this comprehensive overland route stretching across the entirety of the Kingdom.
Here's what stood out to me the most about Saudi Arabia, and why it's such a distinctive destination that I can highly recommend.
1. Ancient History on Display
---
Saudi Arabia covers a vast region in the Middle East–it's a huge peninsula home to impressive deserts and scattered valleys flanked by the waters of the Persian Gulf (a.k.a. the Arabian Gulf) and the Red Sea on either side. We traveled overland for two weeks tracing ancient trade routes where we found history on display all along the way.
A major discovery for me personally, was learning about the ancient civilization of Nabateans.
The Nabatean civilization was a major force in the region around Al Ula, Saudi Arabia for centuries. Nabatean sites like Dadan and Hegra in Saudi Arabia– and like Petra in Jordan just next door–are some of the most well-preserved ancient sites in the world, and offer a glimpse into this culture's way of life. The Nabateans were known for their trade routes, which stretched from Africa to Asia. They traded goods like frankincense, which was highly prized in the ancient world. Archaeologists are still uncovering new information about the Nabateans and their civilization at these sites. In fact, archaeologists are extremely busy all over the Kingdom with frequent new discoveries–it's one of the most exciting aspects of what's happening in Saudi Arabia today.
(click image to view larger photo)
For me, the site that ranks second my list of what most impressed me are the rock paintings of Jubbah. Jubbah, located in the northern Hijaz region of Saudi Arabia, is home to an especially precious archaeological mystery–an expansive collection of ancient petroglyphs. These carvings depict human and animal figures that date all the way back to 6000 BCE and they have been designated a UNESCO World Heritage Site. It is amazing to observe the refined technique of these carvings; ancient artists used perspective to create lifelike representations, as well as portray wildlife native to the area that inhabited during a much wetter climate. Jubbah features evidence of lions, ibex, camels, gazelles, wolves and aurochs – ancestors of cattle – that lived there long ago. The petroglyphs in Jubbah are truly remarkable works of art and provide us with valuable insight into our long-lost history.
Exploring Jubbah and all it has to offer would be any archaeologist's dream come true! And the local expert museum staff and archaeologists that travelers have an opportunity to learn from on-site help bring this place to life. The best part about it is how up-close-and-personal a visit to Jubbah can be. We were only a few steps away from some of the breakthrough findings.
2. Savory, Spicy, Very Tasty Cuisine
---
If there was one thing that I was not expecting in Saudi Arabia, it's the delicious food. From a very modest eatery in Hail, to a fine-dining restaurant in the capital of Riyadh, in my opinion, the country offers a surprisingly broad variety of culinary experiences.
One of the best ways to immerse in Arabian culture – or any culture for that matter – is to try the local food. Saudi Arabia's cuisine is quite diverse, from fresh seafood to saffron-scented rice. The list of ingredients found in Arabian food is extensive: fish, shrimp, chicken, and lamb; plus vegetables like okra, eggplant, tomatoes, potatoes, zucchini, garlic, parsley, and many greens.
(click image to view larger photo)
Rice and beans are always available, either steamed and flavored with spices or mashed as hummus. My favorite dish quickly came to be Kabsa–rice with fried vegetables served with meat and/or chicken, cooked in a pot. And my favorite place to enjoy it was in a very traditional restaurant in the city of Hail, where our chef was Yemeni, and our servers were Egyptian. The chefs of Saudi restaurants use dried fruits and nuts extensively in most of their preparations, Kabsa is no exception! Throughout the trip, the food was one of the highlights for many in our group, and we got to meet local chefs along the way who enriched the culinary experience.
3. Generous, Friendly Locals
---
Saudi Arabia is undoubtedly still an off-the-beaten-track destination for travelers, as it was only in mid-2019 that the country began to issue tourist visas to foreign visitors (today the simplified e-visa system is available to citizens of 49 countries). The hospitality shown by the local people was incredibly generous, and as foreign travelers, we felt respect and kindness extended everywhere we visited.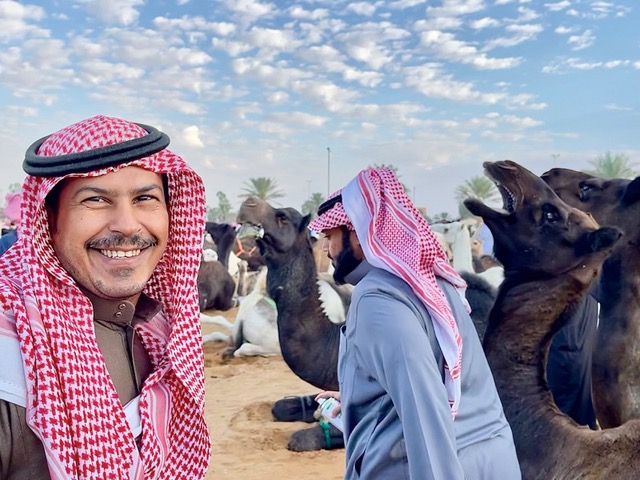 Arabs are known for their art of welcoming guests, as it is one of the sacred duties of Muslims to show generosity to guests. This tradition originates from the old days, when people were ready to house and feed rogue desert travelers who passed through town.
One of my very special moments on the trip was in a women's market near Buryadah, where vendors of coffee, vegetables, clothes, retro articles and kids toys assemble in one place. As our group entered the market, we were treated to coffee, dates, and homemade cookies – and one of the women in our group was even offered a hummus-rolled sandwich. The locals were as curious about us as we were about them–and were able to take lots of great photos together.
(click image to view larger photo)
The next day, we visited the local animal market where camels, goats, sheep, cattle and birds were for sale. But this is no minor village market, this is the largest camel market in the entire region, attracting buyers and sellers from well beyond Saudi Arabia. Local men in this crowded market welcomed us and let us get in the middle of the mayhem where we could see the animals up close as well as talk with the vendors. One particularly memorable exchange we had was with a local seller, a Saudi who spoke fluent English. He had studied at an American university and then had a career as a civil engineer in the town of Buraydah, before retiring. Nowadays, he's a regular at the market to sell his camels.
(click image to view larger photo)
In our experience, the people of Saudi Arabia are quite gracious, and you may feel it immediately on arrival at the airport when immigration officers speak to you in English to welcome you into the country. Every hotel we visited on the trip had Saudis working at the reception desk who would greet us with a smile and did their best to be attentive to our requests throughout the trip.
I can say the same with regard to the coach drivers, local guides and museum staff. In our experience, we were welcomed with grace at every stop.
4. Stunning Natural Landscapes
---
Before embarking on my first trip to the country, my understanding of Saudi Arabia's nature was limited to sand dunes punctuated by occasional high-rise cities. Little did I know how amazing the rock formations truly are in one of the most expansive and colorful deserts in the world – Al Nufud Al Kabir. It came as surprise to discover that the landscapes in Saudi Arabia are actually spectacularly beautiful. Here, you'll find no shortage of sand dunes, but also so much more: impossibly golden canyons, valleys filled with green palms, picturesque rocks and herds of camels of many colors grazing across vast desert flatlands. The kingdom's natural attractiveness feels like no other – it's pristine, wild and begging to be explored.
We travelled from Tabuk to the shore of the Red Sea, to get to know the region where the futuristic city of Neom will be built. We saw the Gulf of Aqaba, where four countries – Jordan, Israel, Saudi Arabia and Egypt – share the coastline. Nearby the shore runs the narrow corridor to the beautiful valley – Wadi Tayeb al Ism. The imposing high mountain made of granite leads into the small valley at the end. We walked through the spectacular passage with a crystal-clear water stream, also following the route, soon to find ourselves encircled by an enchanting small oasis of palm trees.
Another highlight is the Al Dissah Valley, also known as the Grand Canyon of Saudi Arabia, that cuts through the enormous desert and is filled with tall, lofty grasses and palm trees. We drove through the valley in four-wheel-drive-open-top vehicles in the late afternoon hours as the sun created supernatural glows over the exquisite rock formations. The feeling was very special, almost surreal – as if on a movie set!
5. Holy Places – from Moses to Medina
---
The country's holy cities of Medina Al Munawwarah (the Enlightened City) and Mecca (Makka al Mukarramah, the Honored City) are the two holiest cities for two billion Muslims around the world. On this tour we visit Medina, which was quite fascinating (note that Mecca is completely off-limits except to the faithful, while Medina is partially accessible for visitors). While in Medina and Jeddah (located quite close to Mecca), we traveled amongst thousands of pilgrims representing nationalities and ethnicities from all over the world. The faithful come primarily to pray, which they do, five times a day. As a visitor in Medina you may have a chance to hear the melodic Azan, or call to prayer.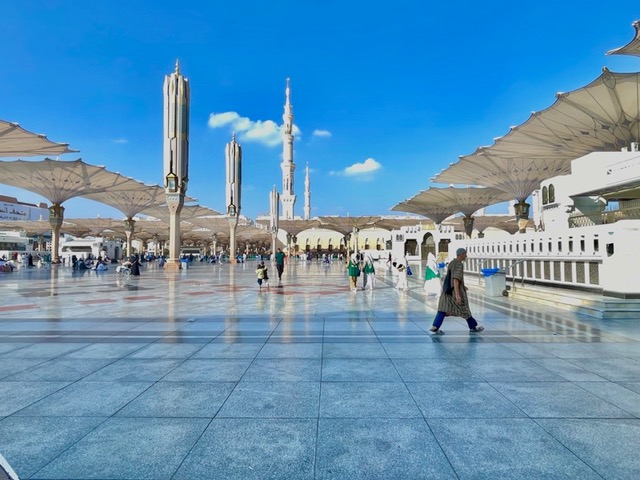 During our tour of Medina, we saw what may be the second largest mosque in the world – Al Masjid Al Nabavviya, where the architectural ensemble incorporates the grave of the most famous person in Islam – the prophet Muhammad. While touring the mosque I met a pilgrim from Egypt – Ahmad, who spoke excellent English. He saved for many years to be able to travel from Egypt to Saudi Arabia to visit the holy cities of Mecca and Medina.
Two lesser known, but equally fascinating sites on our trip are the ancient city of Madyan, located in the northern region of Tabuk; and the oasis of Al Ula. Madyan is a site where the prophet Moses found refuge during his exile from Egypt. And Al Ula, site of the ruins of the ancient settlement of Madian Salih, is known as the place where the prophet Salih was shown to humankind.
6. A Chance to Travel Back in Time
---
It was the lovely little oasis town of Al Ula that captivated me the most on this trip. Once famous for its famous residents, the Nabateans, and its trading position on the incense road, Al Ula, now imitates a living museum. The old town is a unique maze of narrow mud-walled streets and a breathtaking stone fortress that will take you back in time.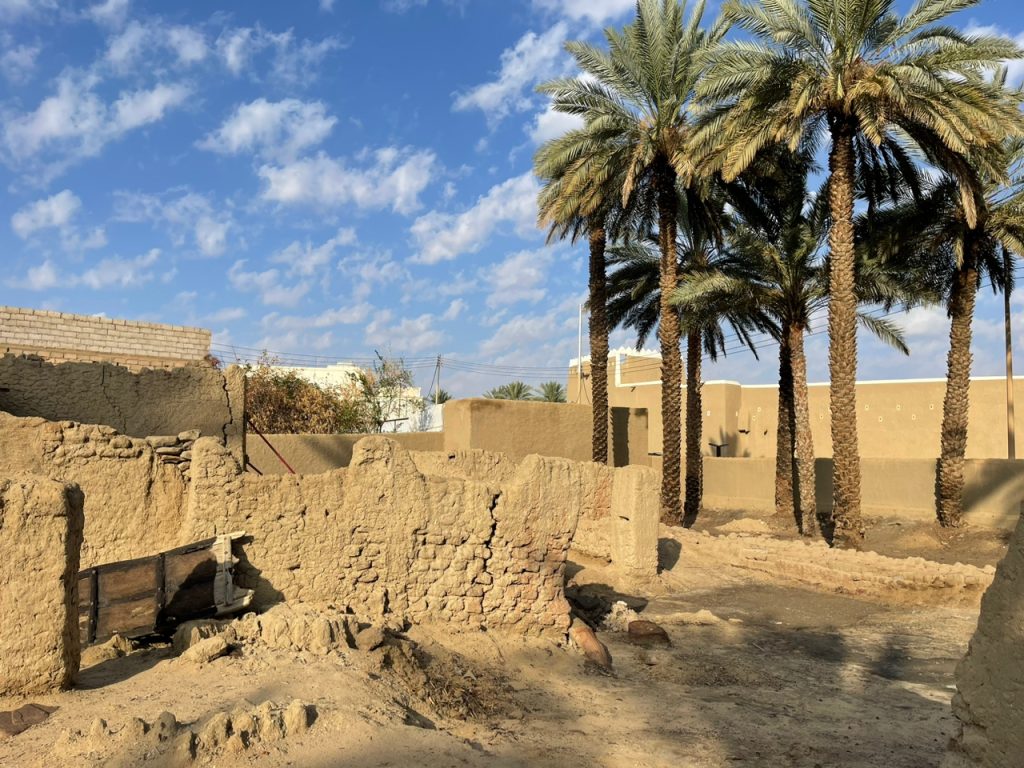 This old town territory (like many of the sites in Al Ula) is now under the supervision of the Royal Commission of Al Ula – a state agency, that is responsible for tourism development in the region. The entire experience here felt as if from a fable. While touring the old quarter of Al Ula, we peeked through many unassuming doors along the narrow arteries which gave the feel of being transported back in time. From the top of the fortress, we observed the maze of mud houses with the backdrop of artistic rock formations and orchards of lush green palms. To rest, we found a local cafe with traditional seating, and against a background conversations in Arabic, we sipped tea and people watched, just as the travelers might have done in the ancient times of this trading town. It's worth noting that many local restaurants have rooftop seating here, affording wonderful views of the sunset.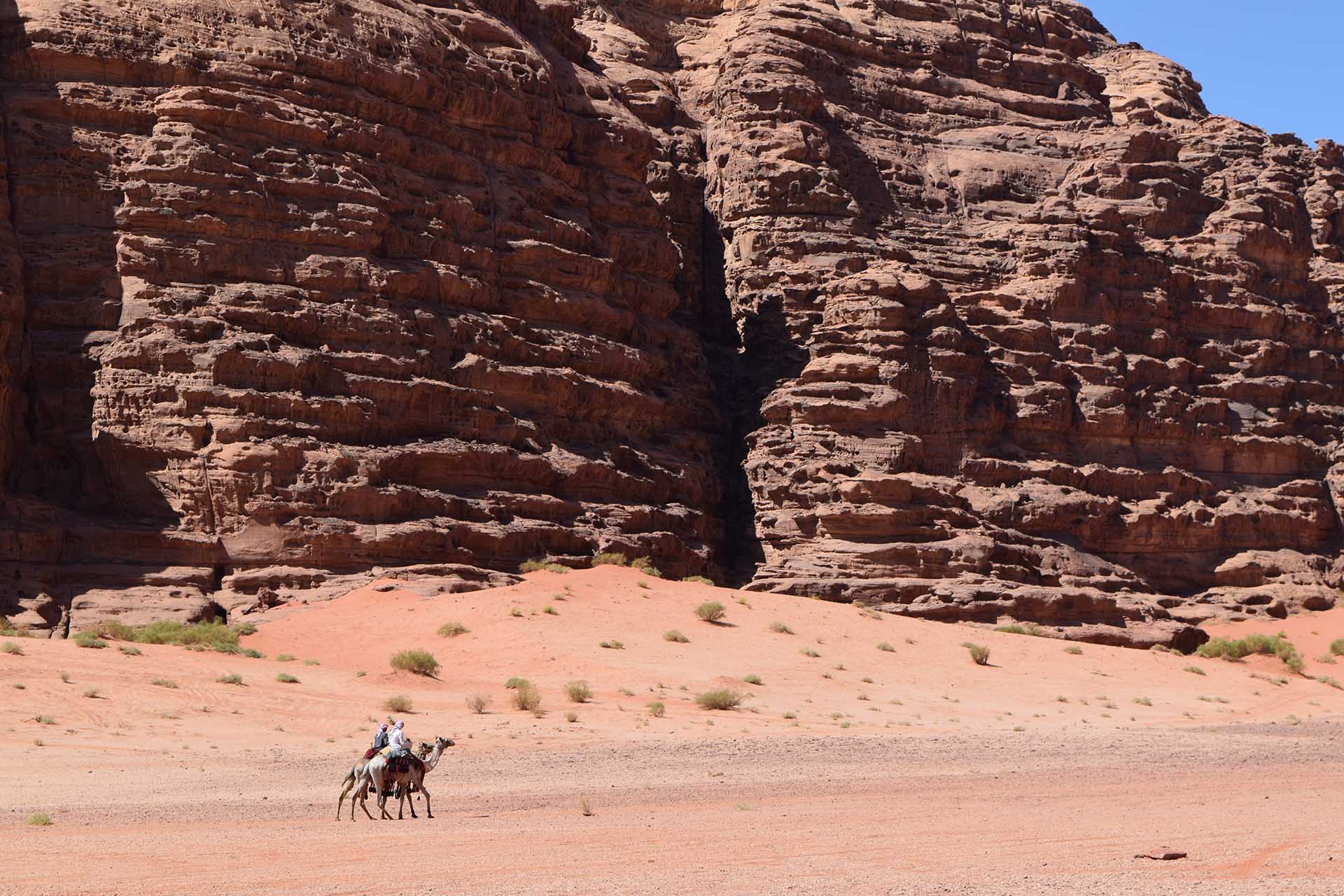 Travel to Saudi Arabia with MIR
There are many things to take into consideration when planning a trip to Saudi Arabia. Visitors need to be aware of a wide variety of rules and abide by them – including that alcohol is still banned, modest clothing is required, photographing people without their consent is a no no, and some cities, like Mecca, remain completely off-limits to non-Muslim visitors.
If you're intrigued and want to learn more about this destination, give us a call to discuss the details. MIR has expanded its portfolio of destinations to include the Middle East and has launched new small group escorted tours to Saudi Arabia. We can also design fully customized private travel options as well as offer suggested private itineraries, Essential Saudi Arabia and Enhanced Essential Saudi Arabia.
Chat with one of our destination specialists now!