Travel Inspiration: What's New in Lithuania
We're in regular communication with our friends and colleagues overseas and appreciate their consistent updates so much, we thought you'd also appreciate a first-hand update from the international MIR network. We are tapping this network of guides, tour managers, partners, and staff in our affiliated ground offices to relate their first-hand accounts from MIR's destinations in our new blog series: Reporting in from MIR Destinations.
Recently, our blog introduced you to several of our tour managers. As the world gradually reopens, you may be wondering what's happening in a specific destination you're planning on visiting sometime in the future. This blog series will provide field reports with detailed updates and conditions on the ground.
We have previously shared destination reports from the Balkans and the South Caucasus & Turkey. This batch is from the Baltics. Read a dispatch from each country in this region:
Reporting in from Lithuania
Information current as of October 13, 2020.
1. Let's start with the status of international flights – what's the situation?
Egle: After the nation-wide quarantine in Lithuania was lifted in mid-June, life started to return back to normal: cafes, restaurants, hotels, museums, and cultural institutions reopened, and people returned to work in their offices. Since the number of Covid-19 cases wasn't very high in the Baltic countries, the three republics created a so-called "Baltic bubble," which allowed Lithuanians, Latvians, and Estonians to travel freely amongst themselves. But sadly, the number of Covid-19 cases has started to increase with the advent of autumn, and the Baltic bubble has burst. It's now necessary for us to self-isolate upon returning from Estonia and Latvia.
Since the end of quarantine, quite a few airlines resumed flights to/from Vilnius including Finnair, Lufthansa, airBaltic, LOT Polish Airlines, SAS – Scandinavian Airlines, Ryanair, and Wizz Air. So now Vilnius can be reached from Amsterdam, Paris, London, Helsinki, Berlin, Frankfurt, Warsaw, Oslo, Barcelona, Vienna, Milan, and of course Tallinn and Riga. Starting later in October, flights will resume to/from Istanbul, Rome, Tel Aviv, Kyiv, and a few other cities.
Lithuania is currently open to citizens of the European Economic Area and those who lawfully reside here. However, those who arrive from countries with COVID-19 rates above 16 cases per 100,000 people have to self-isolate for 14 days.
All travelers arriving in Lithuania from abroad by air or sea have to register with the National Public Health Center (NVSC), and all passengers have to fill out forms online or in paper before disembarking.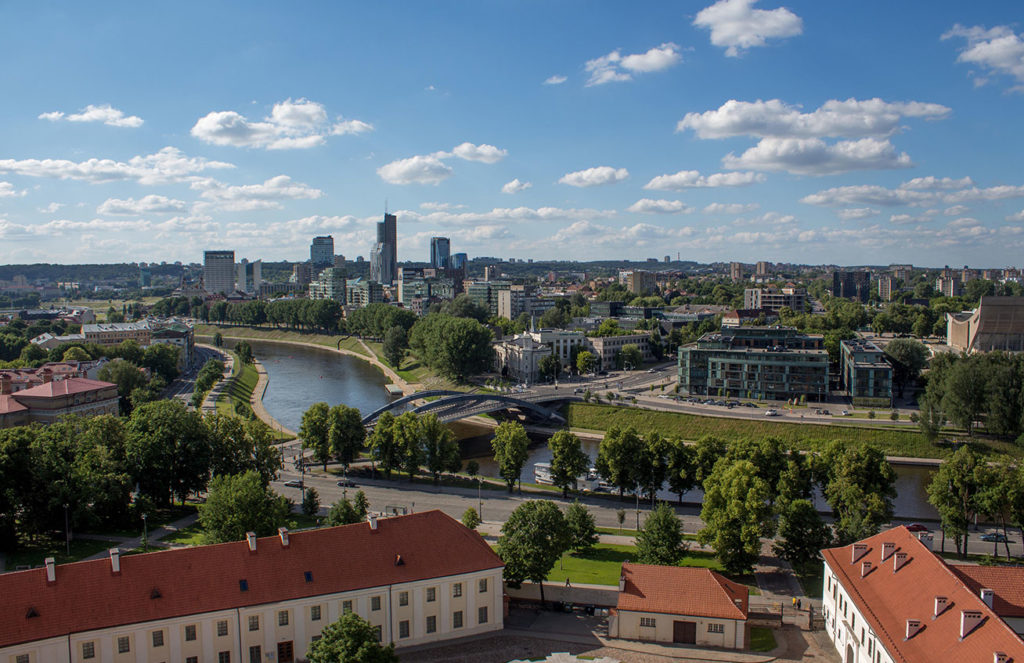 2. What's new in Lithuania?
Egle: This season has brought about a lot of challenges to hoteliers. Hotel business on the seacoast, in spa resorts, and in countryside villas flourished, but hotel occupancy in major cities shrunk substantially. After the quarantine ended, some hotels chose not to open this year so that they could use the time to refurbish their properties. So, the good news is that they will be nice and fresh for the new season. But the majority of hotels did open their doors after lockdown.
And new hotels are still opening! A new Park Inn by Radisson Vilnius Airport Hotel & Business Center opened on October 1st, offering 120 contemporary guest rooms.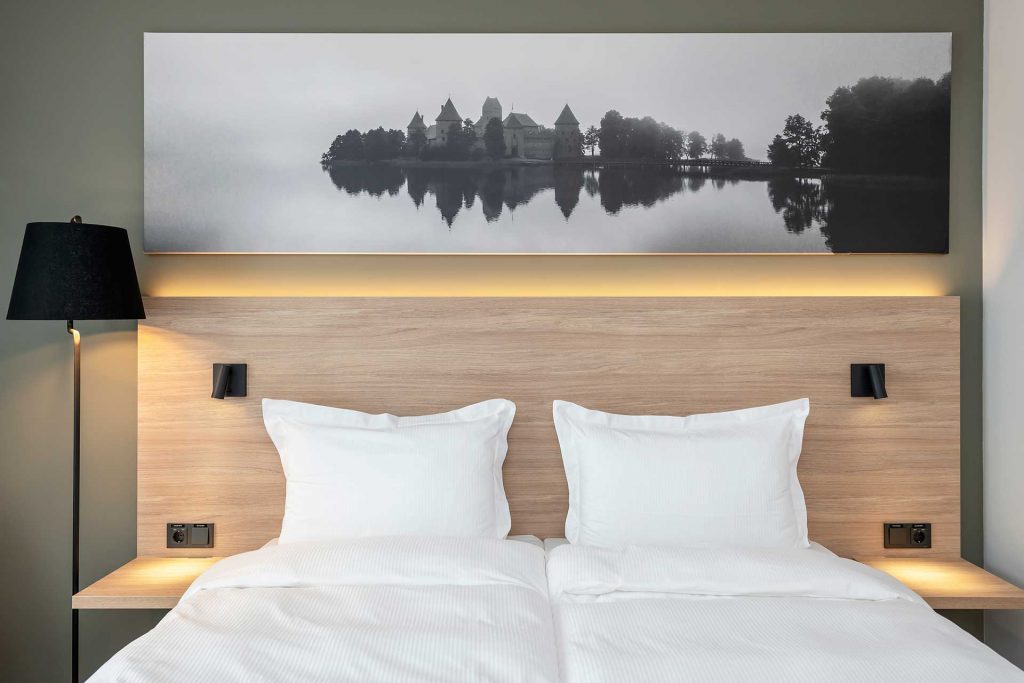 Last August saw the opening of Moxy Kaunas Center Hotel, which is located in the heart of Kaunas (the second major city of Lithuania) just a few steps from cultural, historical, and artistic sites as well as restaurants, shopping, and entertainment. If you're not familiar with Moxy, it's a new take on the typical hotel experience.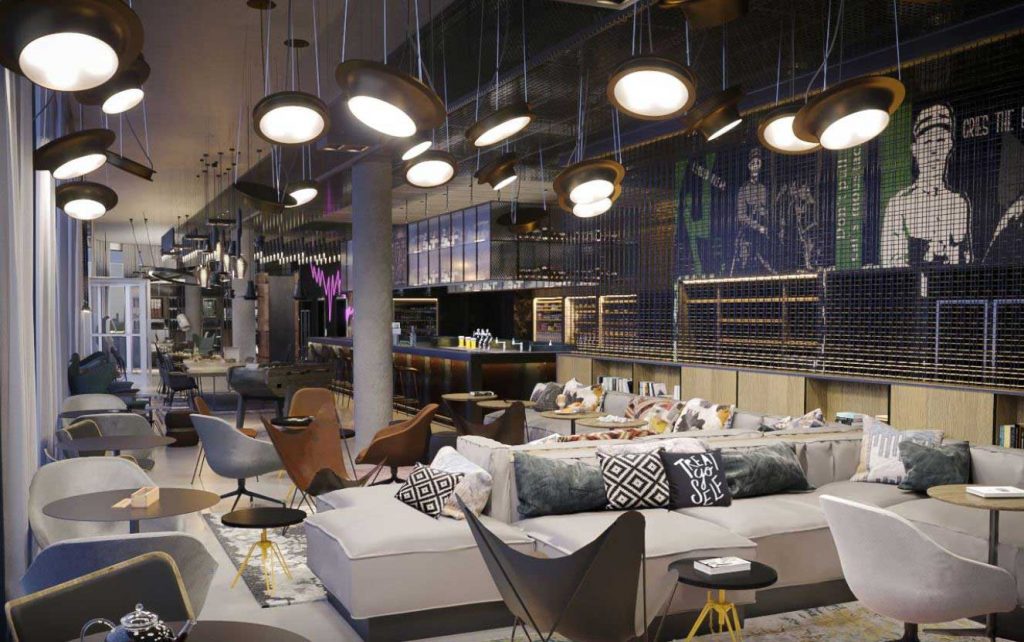 Cultural and sporting events are happening as scheduled in Vilnius. Among the fall events planned is the annual Christopher Festival, which has been organized every summer in Vilnius since 1995. The music festival's motto is "all genres are good, except the boring ones." As always, classical music, experimental projects, jazz, and traditional works will be reflected in the festival's program along with concerts taking place outdoors or under vaulted church ceilings.
Another festival taking place this year is the Vilnius Fejerija International Fireworks Festival, where teams of professional pyrotechnicians will create a spectacular show of fireworks and music.
(click image to view larger photo)
And as always, there's a lot to do at the MO Modern Art Museum (designed by renowned architect Daniel Libeskind), which has become a center of our cultural life and an excellent place to spend free time while attending exhibitions, film screenings, educational activities, concerts, or just resting in the reading room, at the café, in the MO sculpture garden, or on the terrace above the Old Town.
The MO Museum currently has an exhibition called Why Is It Hard to Love?, curated by Dutch multimedia artist and director Saskia Boddeke with one of the most original filmmakers of our time, Peter Greenaway. This is not a typical exhibition, but rather a work of art in itself as Greenaway and Boddeke present installations in relation to the highlights of Lithuanian contemporary art from the MO Museum and other collections.
(click image to view larger photo)
3. How strong is the USD these days?
Egle: The Baltic Republics belong to EU zone, so our main currency is the Euro. There have been no big changes in the currency rate recently – it's holding around .85 Euros to the dollar right now.
With the exception of the travel industry, the pandemic hasn't had a huge negative effect on Lithuania's economy, yet. On the contrary, Lithuania's GDP per capita reached 86% in the first half of this year – it has never been better in this country!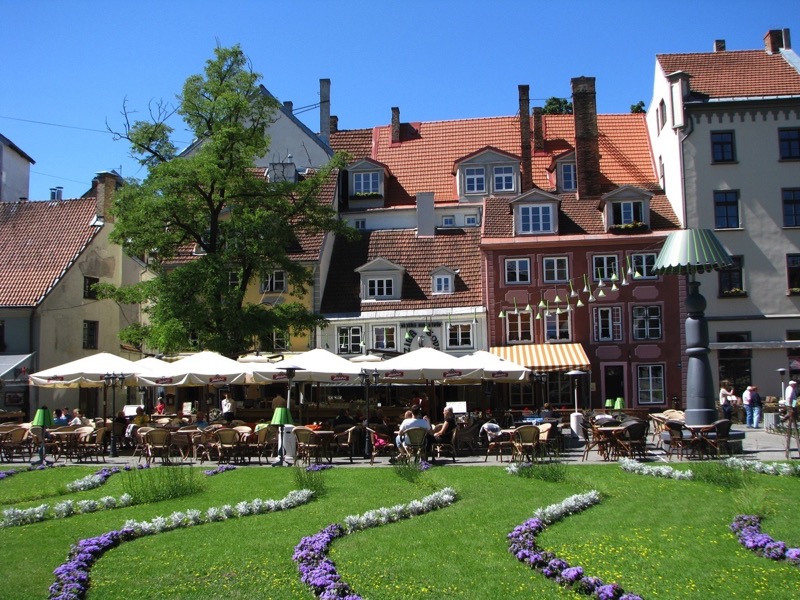 4. What's the first dish and/or beverage you most like to introduce visitors to?
Egle: I would have to recommend trying some of our mushrooms! Mushroom-picking is undoubtedly one of Lithuanians' favorite activities – as we say, the second most popular sport after basketball. When rumors start to float around that the first mushrooms have been seen, people rush out to the woods with their baskets and plastic buckets and return home overflowing with mushrooms. It is a family sport, really! Every autumn, a Lithuanian Mushroom Picking Championship is held in the most abundant forests of Dzukija, the south eastern region of Lithuania. This season's yield seems to be the most generous in years!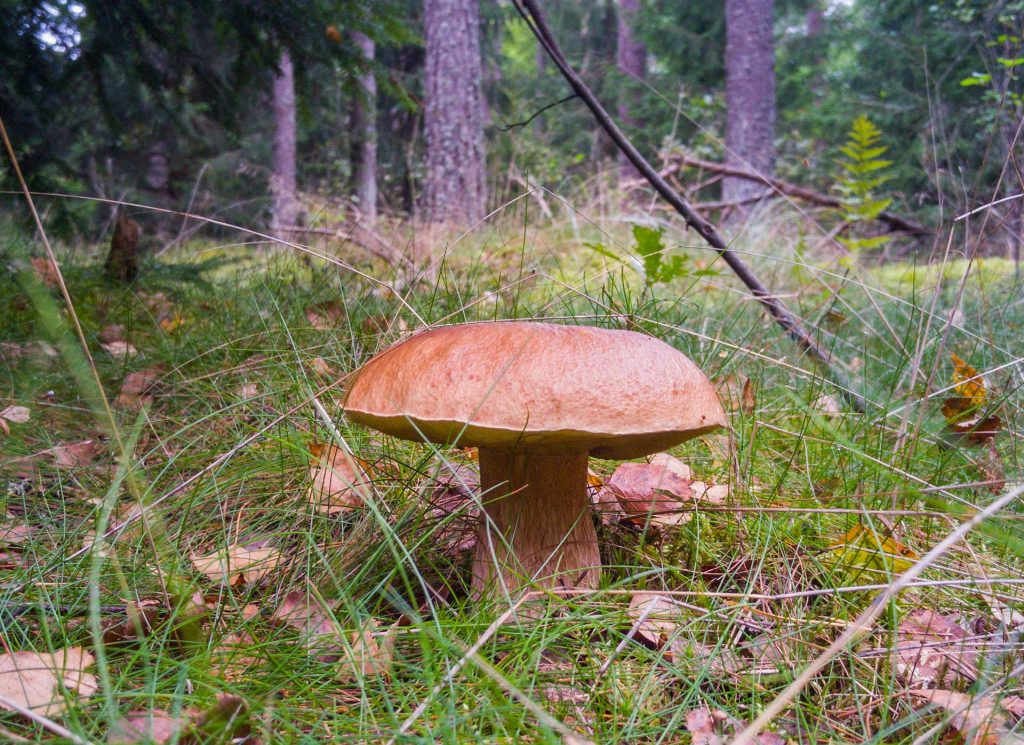 More than four hundred edible varieties of mushrooms are found in Lithuanian forests. But the most popular are boletes and chanterelles – very easily recognizable. Mushrooms are used all over the country to add a special flavor to meat, fish, and potato dishes. Mushrooms are used fresh, dried, salted, or marinated. Sauteed chanterelles with sour cream sauce and boiled or mashed potatoes is one of the most popular autumn dishes and a seasonal dish in many national cuisine restaurants. I highly recommend it!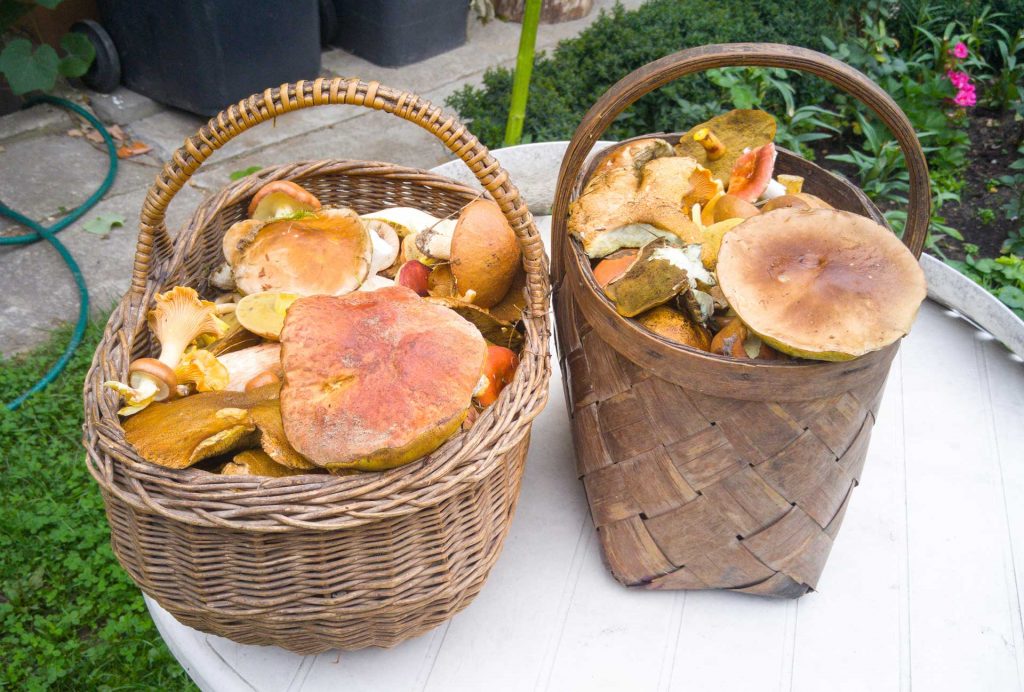 I also suggest trying some Lithuanian tree cake. Known as šakotis (which means "branched"), this treat appears at every traditional Lithuanian wedding and for any special occasions like family reunions and jubilees. Some sources say that šakotis cakes were baked by monks in Europe as early as the 15th century. The cake became popular during the Polish-Lithuanian Commonwealth (1569–1791), and some attribute its origins are attributed the Italian Queen Bona Sforza of Poland.
Even today, despite the modern equipment, making a šakotis is a time and labor consuming process requiring patience and perseverance. It is made from an egg-rich batter that is dripped onto a stainless-steel spit that rotates over a hot oven. As the speed increases, the batter forms spikes that resemble the branches of a tree. The cake can be kept for a long time without losing its shape or flavor. Delicious!
Lithuania – The Best of Old and New Europe Combined
Whether you're thinking of traveling sooner or later, don't miss out on the natural beauty and hip culture of Lithuania. Check out all the travel options for yourself.
A country of rolling hills, patchwork fields, and a lovely Baltic Sea coastline, Lithuania was the last pagan country in Europe and the first of the Baltics to re-establish independence from the Soviet Union.
Blessed with a sunny and self-deprecating cultural personality and a tongue-in-cheek sense of humor, the Lithuanian people are happy to welcome foreign travelers. Let us introduce you.
No matter your travel style, there's a Lithuanian adventure that's right for you.
Questions about traveling in Lithuania? Amy Stidger loves planning trips to Lithuania and is happy to chat anytime.