Travel Inspiration: What's New in Estonia
We're in regular communication with our friends and colleagues overseas and appreciate their consistent updates so much, we thought you'd also appreciate a first-hand update from the international MIR network. We are tapping this network of guides, tour managers, partners, and staff in our affiliated ground offices to relate their first-hand accounts from MIR's destinations in our new blog series: Reporting in from MIR Destinations.
Recently, our blog introduced you to several of our tour managers. As the world gradually reopens, you may be wondering what's happening in a specific destination you're planning on visiting sometime in the future. This blog series will provide field reports with detailed updates and conditions on the ground.
We have previously shared destination reports from the Balkans and the South Caucasus & Turkey. This batch is from the Baltics. Read a dispatch from each country in this region:

Reporting in from Estonia
Information current as of October 12, 2020.
1. Let's start with the status of international flights into Estonia – what's the situation?
Egle: As of September 21st, it is possible to fly to eight countries (ten destinations) from the Tallinn Airport: Germany, the UK, Greece, Poland, Denmark, Finland, Lithuania, and Latvia.
Estonia's borders are open to passengers with no symptoms arriving from the European Union, the Schengen Area, the United Kingdom, and select non-European countries. However, if visitors coming from a destination where the relative coronavirus infection rate (cases per 100,000 people) is above 16, they will have to self-isolate for two weeks. The list of countries can be found on the website of the Estonian Ministry of Foreign Affairs.
Indoor and outdoor events are allowed, but organizers must ensure social distancing and adhere to occupancy guidelines. As a temporary measure, the sale of alcohol has been prohibited at entertainment and catering establishments between 11 p.m. and 6 a.m. Face masks are not mandatory in Estonia, but their use is recommended in more crowded places where social distancing is difficult.
(click image to view larger photo)
2. What's new in Estonia?
Egle: Most hotels, restaurants, and museums reopened once the quarantine ended in June. Hotels like Nordic Forum and Radisson BLU Sky decided to stay closed and use the time for refurbishment, while construction continued on some other new properties.
A new luxury four-star hotel called L'Embitu is scheduled to open in the very heart of Tallinn's city center this fall. The hotel will offer 125 rooms with floor-to-ceiling windows, and many rooms will have private balconies. There will be a rooftop restaurant and open roof terrace with sweeping panoramic views of the beautiful Lembitu Park and city center, as well as a spa area with an indoor swimming pool, steam room, and sauna.
One much-awaited event in Tallinn is the Tallinn International Festival Jazzkaar. It was originally scheduled for April but was postponed to October 9-15 due to the quarantine. This is the biggest jazz festival in the Baltic republics and has taken place since 1990. Jazzkaar brings international jazz stars and local talents together and is the most visited festival in Estonia. Over 3,000 foreign artists from 60 countries have performed here including Chick Corea, Bobby McFerrin, Dianne Reeves, Gregory Porter, Pat Metheny, and many others.
There is always something new to see, hear, or taste at the Telliskivi Creative City – a former factory complex that now houses shops, restaurants, bars, cafés, and cultural institutions. The arts complex also regularly hosts concerts, festivals, and open-air events.
(click image to view larger photo)
Fotografiska Tallinn, a local branch of the world-famous Swedish photography museum, can be found here and is currently showing an exhibition by American art photographer and filmmaker Alex Prager called Welcome Home, which plays on nostalgia and memory by reconstructing scenes from the second half of the 20th century.
And don't forget to stop by Nudist Winery for a tasting. This contemporary winery promotes healthy living with craft ciders, beers, and sparkling wines made using natural methods and unprocessed products.
(click image to view larger photo)
I also want to mention that there are some other exciting things to visit while in Tallinn which most visitors overlook such as the Tallinn Television Tower – the tallest building in Northern Europe with a viewing platform, restaurant, and interactive exhibition – and the KGB Museum on the top floor of Sokos Hotel Viru (by pre-arrangement only), one of the hotels built for foreigners when the Soviet world started to re-open, with a KGB office on the top floor.
3. How strong is the USD these days?
Egle: The Baltic Republics belong to the EU zone, so the main currency is the euro. The exchange rate has been stable and is currently about .85 euros to the dollar. Prices in the country, especially in the tourism sector, have remained stable as well. In fact, since Estonians were advised to spend their holidays in the country this year rather than travel abroad, hotels in the countryside and at spa resorts were just as expensive as usual this summer.
Although the pandemic isn't over yet, they are saying that the economic impact has been weaker than they expected in Estonia, and we're hoping that it won't be too difficult to recover.
(click image to view larger photo)
4. What's the first dish and/or beverage you most like to introduce visitors to?
Egle: One of my favorites is marzipan, a sweet made of almonds and powdered sugar. It has been made in Estonia since medieval times and, according to legend, was made and sold in Tallinn as a remedy for lovesickness. Estonian marzipan's fame reached far and wide after a confectionery and chocolate factory was opened in Tallinn. Even the court of the Russian tsar in St Petersburg was their client. The factory also sold products from a company store in Moscow until World War I. The original molds and method of making marzipan statues are still used at the modern Kalev factory in Tallinn. The figures are made by hand and painted by brush, so each figure is unique.
You can also find handmade marzipan figurines and candies in Tallinn's oldest café – Maiasmokk Kohvik (Sweet Tooth Cafe) – located in the heart of the Old Town. Everyone who comes here can taste the flavors that captivated Russian emperors, artists, and poets so long ago. You can also see how the sweets are made and learn how to make them yourself!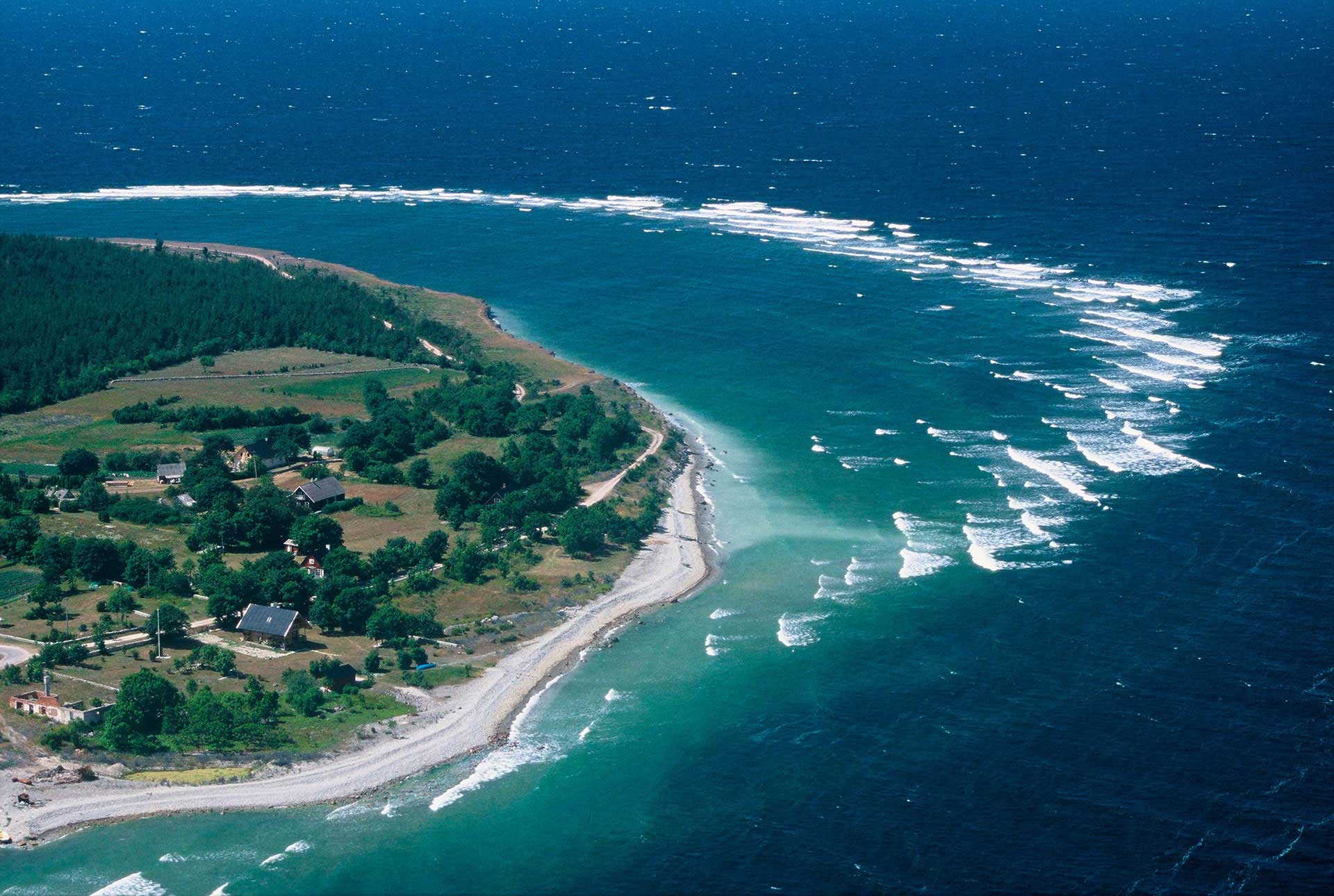 Estonia – Baltic Sea Beauty
Situated across the Baltic Sea from Finland and next door to Russia, Estonia's tech-savvy populace and coastal beauty draw visitors from all over the world.
Approximately 1,500 islands dot the coastline, and its many glistening lakes and forests full of European lynx, brown bears, and moose complement the cobbled Old Town of the capital to offer a diverse and fulfilling experience.
Estonia's cultural identity is also closely linked to its music, with hundreds of thousands of Estonians participating in the heartfelt Singing Revolution that led to the reinstatement of its independence from the Soviet Union.
Whether you're thinking of traveling sooner or later, don't miss out on the natural beauty and hip culture of Estonia. Check out all the travel options for yourself.
Questions about travelling in Estonia? Amy Stidger loves planning trips to Estonia and is happy to chat anytime.
No matter your travel style, there's an Estonian adventure that's right for you.