Travel Inspiration: What's New in Latvia
We're in regular communication with our friends and colleagues overseas and appreciate their consistent updates so much, we thought you'd also appreciate a first-hand update from the international MIR network. We are tapping this network of guides, tour managers, partners, and staff in our affiliated ground offices to relate their first-hand accounts from MIR's destinations in our new blog series: Reporting in from MIR Destinations.
Recently, our blog introduced you to several of our tour managers. As the world gradually reopens, you may be wondering what's happening in a specific destination you're planning on visiting sometime in the future. This blog series will provide field reports with detailed updates and conditions on the ground.
We have previously shared destination reports from the Balkans and the South Caucasus & Turkey. This batch is from the Baltics. Read a dispatch from each country in this region:
Information current as of October 13, 2020.
1. Let's start with the status of international flights into Latvia – what's the situation?
Egle: Riga Airport is the hub for our national airline airBaltic. It currently has direct flights from the Baltic capitals of Riga, Tallinn, and Vilnius to various European business hubs and popular leisure destinations. In September, airBaltic resumed flights from Riga to Amsterdam, Brussels, Dublin, Gothenburg, Lisbon, Prague, Reykjavik, Vienna, and Zurich – now connecting Riga with 35 destinations across Europe. Lufthansa, Polish Airlines (LOT), Finnair, Ryanair, and Wizz Air also have daily flights to Riga.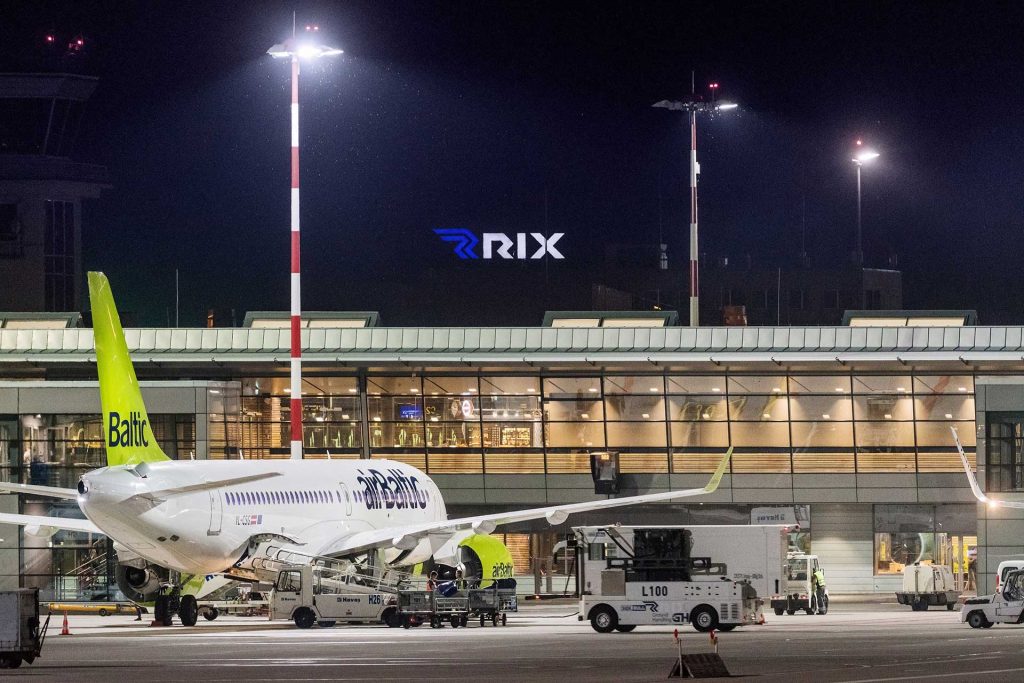 Latvia's borders are open to travelers from European countries. People entering from a country that has a high number of active COVID-19 cases are required to self-isolate for ten days, rather than fourteen. Self-isolation is not required if you haven't been in a country in which the 14-day cumulative number of Covid-19 cases exceeds 16 per 100,000 inhabitants.
With the end of quarantine in June, restaurants, cafes, museums, galleries, and cultural institutions have resumed operations and are open to the public.
2. What's new in Latvia?
Egle: With its maze of short, narrow streets, Riga's Old Town becomes less crowded in autumn and offers a good opportunity for long strolls to enjoy the city's architectural variety. Autumn is also a fantastic time to recharge one's soul with art. This September and October, Riga is hosting the Sculpture Quadrennial Riga – an international contemporary art festival that focuses on sculpture and installation. Founded in 1972, it is held once every four years and has developed into one of the leading art events in the Baltic Sea Region. This year, twelve newly made art installations will fill various spaces throughout the city.
(click image to view larger photo)
Speaking of art, the Latvian National Museum of Art – the leader of art museums in Latvia and the first building in the Baltics designed specifically for the needs of an art museum – is holding an exhibition dedicated to the founder of the Latvian national school of graphic art, Rihards Zariņš (1869-1939), until October 25, 2020. Many of Zariņš's works are regarded as symbols of Latvian culture (the Latvian Coat of Arms, banknotes, stamps, etc.), thus he has had a significant role in the formation of Latvian identity.
(click image to view larger photo)
And since Autumn is also harvest season, one shouldn't miss a visit to the UNESCO-listed Riga Central Market, where stalls are now full of apples, pumpkins, beans, cranberries, and mushrooms. Constructed in the early 20th century, the market is located in what once were Zeppelin hangars. At that time, it was the largest and most progressive marketplace in Europe. Now, about 3,000 sellers, farmers, and artisans sell their goods there every day. It's a great place to meet locals, get to know Latvian traditions, and taste typical Latvian products!
(click image to view larger photo)
3. How strong is the USD these days?
Egle: The Baltic Republics belong to the EU zone, so our currency is the Euro. There have been no big changes in the currency rate lately – it's about .85 Euro to the dollar right now.
After the first shock caused by Covid-19, the Latvian economy is showing some positive trends again: the unemployment rate has come close to the numbers observed at the beginning of the year, consumer prices went down 0.2% in August, and wage increases are planned in 2021 for teachers and doctors. On the other hand, a rise in prices has been seen for food and non-alcoholic beverages, health care, goods and services related to recreation and culture, and restaurant and hotel services.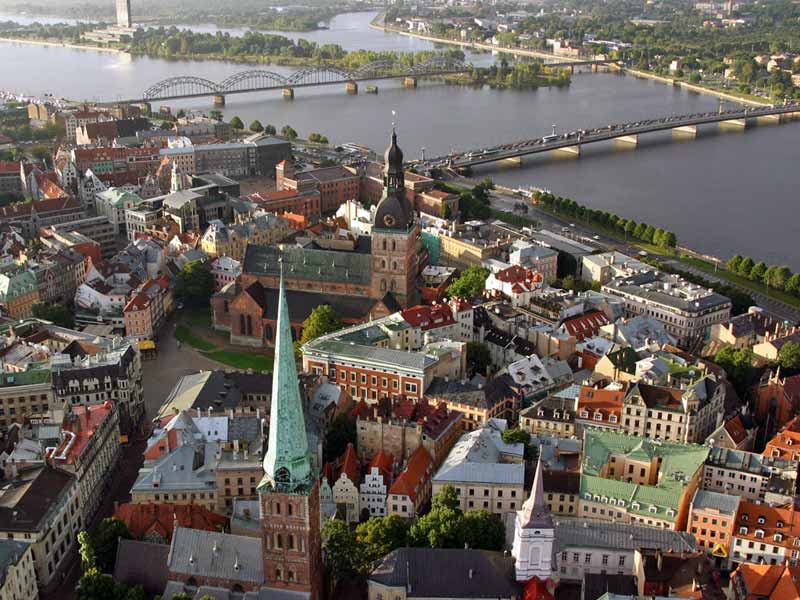 4. What's the first dish and/or beverage you most like to introduce visitors to?
Egle: One of Latvia's autumn specialties that I love to recommend is Rhubarb Sparkling Wine – a drink to surprise one's friends and special guests. It is produced and bottled during the six months of the rhubarb harvest at the beginning of summer. It has a pleasant rhubarb aroma and a fresh finish. It is a great choice for a welcome drink on a special occasion.
One of the best rhubarb wines is produced by the family-owned Abavas Winery in the Tukums area, in the southern part of Latvia. The slopes of the Slampe River are ideal for growing rhubarb, as well as various fruits and berries.
If Rhubarb Wine is great for a welcome drink, then the famous Riga Black Balsams is recommended after the party as a digestive drink. A teaspoon of balsams in a cup of coffee or tea will warm you up if you feel cold. Riga Black Balsam is Latvia's most popular liquor. It dates back hundreds of years and is based on a composition of 24 different ingredients like plants, flowers, buds, juices, roots, oils, and berries prepared in oak barrels.
According to legend, Empress Catherine the Great of Russia became ill during a visit to Latvia but was cured after drinking Riga Black Balsam. The drink itself is black and very bitter, but with a distinct sweetness. It can be had as it is, or added into a variety of tasty cocktails which are a must-try in Latvia.
Latvia – Amber and Art Nouveau
Latvia is a brilliant and largely undiscovered destination for most travelers. Golden amber washes up on the beaches, and green forests cover almost half of the land. Black Balsam, the region's signature 90-proof herbal liqueur, is said to have cured Catherine the Great. The red roofs of UNESCO-listed Old Riga offset the rumors of blazing modern nightlife downtown. Even the sun stays up late in Riga.
Whether you're thinking of traveling sooner or later, don't miss out on this under-the-radar treasure. Check out all the travel options for yourself.
Questions about travelling in Latvia? Amy Stidger enjoys planning trips to Latvia and is happy to chat anytime.
No matter your travel style, there's a Latvian adventure that's right for you.