Travel Inspiration: What's New in Mongolia
We're in regular communication with our friends and colleagues overseas and appreciate their consistent updates so much, we thought you'd also appreciate a first-hand update from the international MIR network. We are tapping this network of guides, tour managers, partners, and staff in our affiliated ground offices to relate their first-hand accounts from MIR's destinations in our new blog series: Reporting in from MIR Destinations.
Recently, our blog introduced you to several of our tour managers. As the world gradually reopens, you may be wondering what's happening in a specific destination you're planning on visiting sometime in the future. This blog series will provide field reports with detailed updates and conditions on the ground.
We have previously shared destination reports from Central & East Europe, the Baltics, the Balkans, and the South Caucasus & Turkey. This batch is from Mongolia & China. Read a dispatch from some of the countries in this region:
Reporting in from Mongolia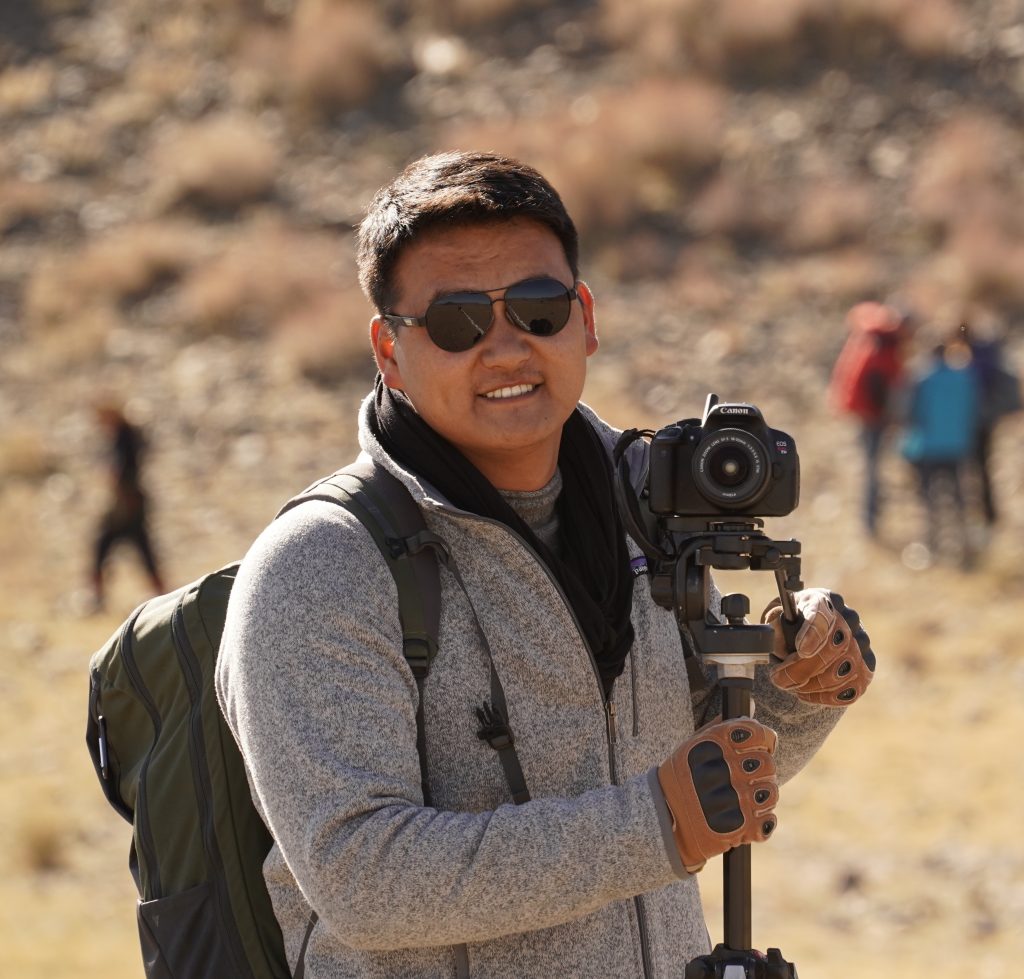 Buyandelger (Buya) Ganbaatar, from MIR's Mongolian partner office, reporting in from Ulaanbaatar, Mongolia
Information current as of November 3, 2020.
1. Let's start with the status of international flights into Mongolia– what's the situation?
Buya: Even as Mongolia continues to lead in containing the pandemic from spreading within its borders, the government is still playing it safe and has extended its border closure to Dec 31, 2020. The only arrivals into Mongolia have been for repatriation flights from various countries where a significant number of stranded Mongolians were in need of a way to return home.
The government's handling of the virus has really paid off with zero local transmission. Each of the 340 reported cases were traced to people returning home from abroad. All arrivals were screened on arrival and immediately put in quarantine, with follow-up tests conducted until they were free of the virus. As of today, there are 28 people (out of the 340 cases) who are still being treated at the hospital in Ulaanbaatar. There were no deaths in the country due to the virus (fingers crossed it stays that way!).
(click image to view larger photo)
2. What's new in Mongolia?
Buya: Currently, the country is fully open for domestic tourism only. Lots of Mongolians are moving about freely, traveling domestically – much of life is back to normal. All are following the social distancing policy – and with the vast open spaces, it's quite easy to do so in Mongolia – and most wear masks indoors.
In fact, I and my colleague went to Bayan-Ulgii for the annual Golden Eagle Festival. Obviously it was not as well attended as in recent years, but all the events still took place with great gusto and we had an excellent event. A 12-year old girl, A Miulder, came in third place this year. I'm looking forward to the 2021 event when we can host travelers once again.
(click image to view larger photo)
A few new restaurants have opened in Ulaanbaatar – most notably La Rosa, serving authentic Mexican cuisine. My buddies and I have enjoyed dining there for a change of cuisine, and their steak burrito is the best. Everyone who comes to Mongolia ends up wanting a taste of foreign cuisine at least once during their stay here, so it's great to have new options.
The Three Camel Lodge, the premier Gobi accommodation in Mongolia used on many of MIR's Mongolia land trips, has made several improvements over the summer including completing construction of a new spa called Rashaan, which in Mongolian means "sacred mineral spring water with healing powers." The spa has four treatment rooms (two for couples and two for singles) and offers traditional massage, cupping, and acupuncture. Another lodge improvement this season was the completion of new stables, which now house the lodge's very own well-trained horses for guests to ride. Even novice riders can enjoy a ride in the countryside or around the Bulagtai Mountain.
(click image to view larger photo)
3. How strong is the USD these days?
Buya: The Mongolia Tugrik (MNT) has not seen a significant change in value against the USD. In the last 11 months, the change has been about 5 cents. Currently, the USD fetches about 2,842 MNT.
(click image to view larger photo)
4. What's the first dish and/or beverage you most like to introduce visitors to?
Buya: Growing up in the countryside in central Mongolia in a traditional family meant I spent a lot of time outdoors with livestock and horses, and it was great to come home in the evening for a meal of horhog. That is definitely one of the dishes that I most encourage guests to try. Horhog could be considered a style of BBQ cooking, but instead of a grill or open flame, the meat is cooked with hot stones – giving it a very earthy flavor.
Another favorite food that is on top of my list are Mongolian dumplings. We cook them in two different ways. The more common way is steamed preparation that we call buus. The second, my favorite, is when the dumpling is flattened and then deep fried – this preparation is called khuushuur.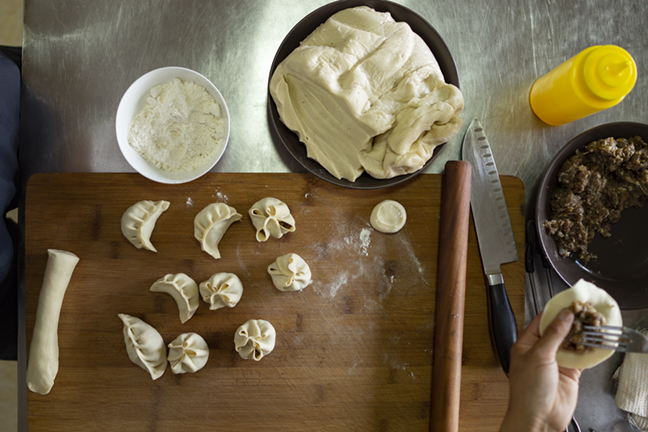 As far as drinks are concerned, of course I always have my guests try our airag. Made from fermented horse milk, it's an acquired taste but worth checking out. Horse milk is fermented in a cow hide sack and churned multiple times during the fermentation process. The alcohol content is pretty low, and each region around the country does it a little bit differently. Each has its own distinctive taste, so it's worth trying everywhere while traveling around Mongolia.
Mongolia – Descendants of Genghis Khan Steppe into the Future
Mongolia's endless grassland and desert steppe make a dramatic backdrop for the tiny round gers of lone nomadic families. Buddhist monasteries mark the vague tracks across the steppe, and the annual national festival, Naadam, still showcases nomadic skills. But times are changing. All over the country, 21st-century geologists and miners are rushing to exploit riches under the ground, threatening this centuries-old traditional way of life. Visit here soon.
Whether you're thinking of traveling sooner or later, don't miss out on the local festivals, hospitable and hearty local people, and the fast-disappearing nomadic life and culture of Mongolia. Check out all the options for yourself.
Questions about traveling in Mongolia? Amy Stidger loves planning trips to Mongolia and is happy to chat anytime.
No matter your travel style, there's a Mongolia adventure that's right for you.