Travel Inspiration: What's New in China
We're in regular communication with our friends and colleagues overseas and appreciate their consistent updates so much, we thought you'd also appreciate a first-hand update from the international MIR network. We are tapping this network of guides, tour managers, partners, and staff in our affiliated ground offices to relate their first-hand accounts from MIR's destinations in our new blog series: Reporting in from MIR Destinations.
Recently, our blog introduced you to several of our tour managers. As the world gradually reopens, you may be wondering what's happening in a specific destination you're planning on visiting sometime in the future. This blog series will provide field reports with detailed updates and conditions on the ground.
We have previously shared destination reports from Central & East Europe, the Baltics, the Balkans, and the South Caucasus & Turkey. This batch is from Mongolia & China. Read a dispatch from some of the countries in this region:
Information current as of November 3, 2020.
1. Let's start with the status of international flights into China – what's the situation?
Lifeng: According to China's aviation regulator, the Civil Aviation Administration of China, 19 Chinese and 74 foreign airlines are operating 210 weekly flights on 187 international passenger routes to and from China as of August 12. China has regular passenger service with 50 countries.
Two US airlines – United Airlines and Delta – are permitted to operate 8 weekly flights between the US and China, and four Chinese airlines operate 8 weekly round-trip flights to and from the US.
At the moment, unfortunately, foreign travelers holding tourist visas are not allowed to enter China – meaning that those entering China now are mainly Chinese citizens or foreigners on business visas or who hold Chinese residence permits. All passengers arriving from international flights will undergo a 14-day quarantine period for medical observation in a collective isolation center and must take Covid nucleic acid tests twice.
Domestically, people here have almost resumed their normal lives and most businesses are open as normal. Wearing a mask is still required on all public transportation, at cinemas, and at some big shopping malls. But otherwise, there are no social distancing requirements or limitations on the number of people in establishments.
(click image to view larger photo)
2. What's new in China?
Lifeng: 2020 marks the 600th anniversary of the Forbidden City since it was completed in 1420, when the Ming Dynasty (1368-1644) moved its capital from Nanjing to Beijing. Twenty-four emperors of the Ming and Qing dynasties ruled from the Forbidden City until the 1911 Revolution ended the long reign of the Qing Dynasty (1636-1912). The last emperor, Puyi, was forced to abdicate the following year and finally left the Forbidden City in 1924. In 1925, the Forbidden City was transformed into the Palace Museum and opened to the public. It is the largest imperial palace in the world and an architectural masterpiece. The Palace Museum will host a series of exhibitions from September until the end of the year to celebrate its 600 years.
Our National Day holiday, Golden Week (Oct 1-8) – the first major holiday since the COVID-19 pandemic was brought under control in China – has just finished. A total of 637 million trips were made across China during the holiday, which was 79% of last year's number according to data released by the Ministry of Culture and Tourism on Oct 8th. I travelled to Xian to visit my mother and relatives during the holiday. It was like a repeat of the Spring Festival for many Chinese families, since many of them haven't been able to see each other since the Spring Festival in February. Most of the larger restaurants were fully booked during the holiday all over China, especially in the more remote areas such as Tibet, Xinjiang, Gansu, and Ningxia.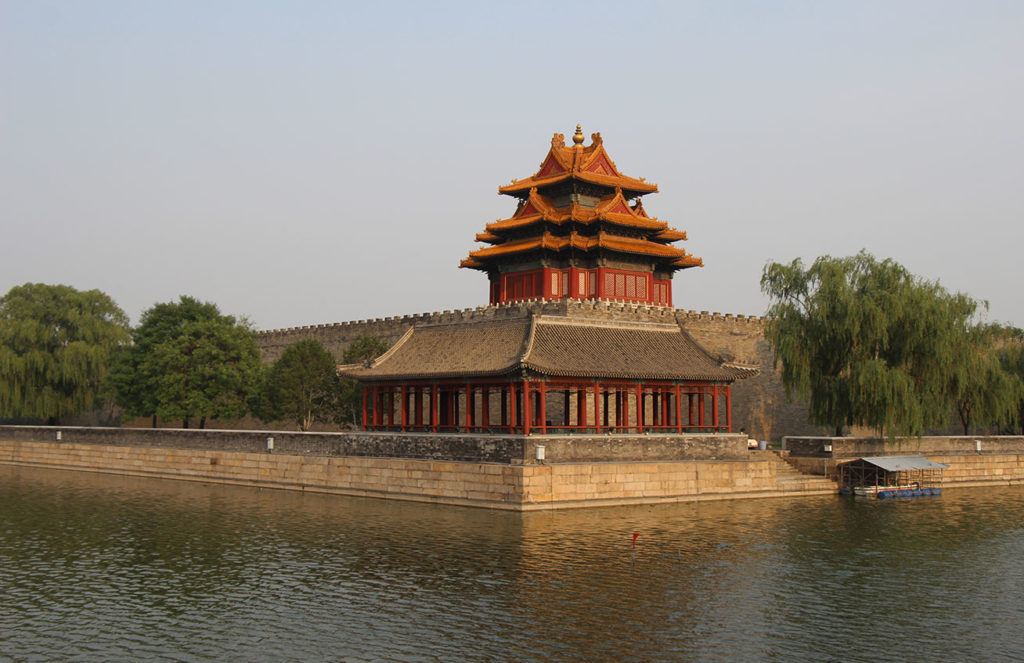 The official statistics are also interesting:
Tourism turnover was 466.56 billion yuan (US$68.71 billion), which is 69.9% of the same period last year.
The top 10 most-visited provinces and cities were Beijing, Guangdong, Guizhou, Hubei, Hunan, Shanghai, Shaanxi, Sichuan, Yunnan, and Zhejiang.
Shanghai Disneyland, the Chengdu Panda Research and Breeding Base, Zhangjiajie National Park, and the Old Summer Palace of Beijing were among the most popular tourist attractions.
Tibet received 1.88 million tourists during the holiday, an 11.45% increase compared with last year's Golden Week.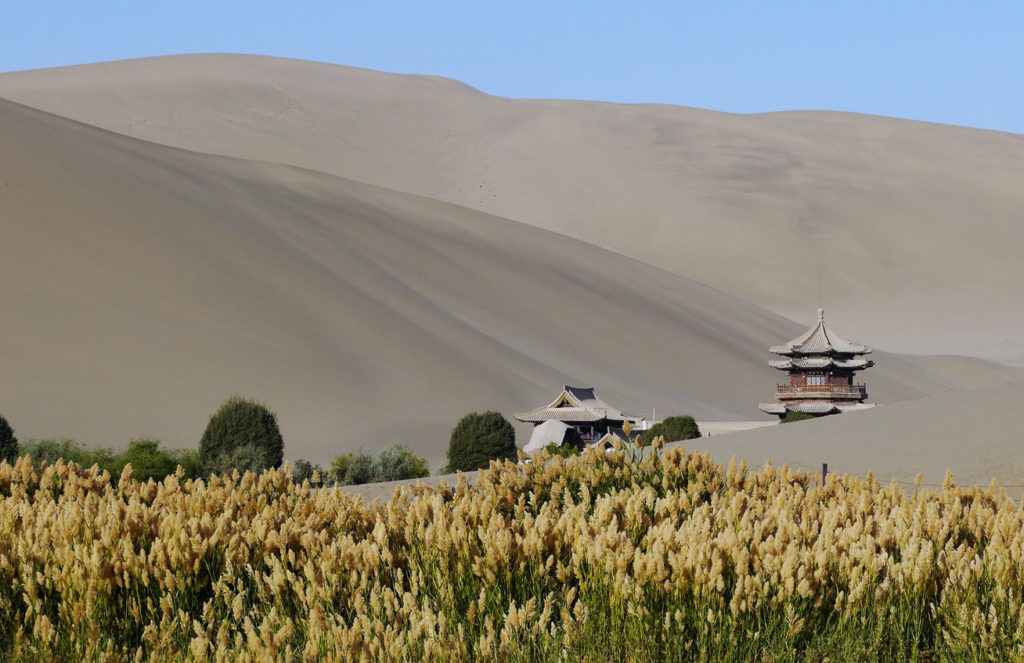 China's railway network has expanded over the years and the high-speed train has become everyone's favorite type of transportation. During the holiday, daily train journeys exceeded 10 million people for 8 consecutive days. Personally, I wouldn't want to take a flight if a high-speed train, which is always on time and comfortable, can take me to a destination in less than 5 hours. And a new fast train between Xian and Urumqi started to operate on Oct 11th with a top speed of 250 km per hour, reducing the travel time between the two cities from 21 to 13 hours.
3. How strong is the USD these days?
Lifeng: At the start of 2020, the exchange rate was about 6.95 Chinese Yuan Renminbi to the US dollar. In September, it was about 6.8 CNY to the dollar. It is currently around 6.7 CNY to the dollar. The domestic travel demand is pushing up prices for hotels and transportation services in some locations – at least that is what we observed over the recent holiday period.
(click image to view larger photo)
4. What's the first dish and/or beverage you most like to introduce visitors to?
Lifeng: This seems like a simple question, but there is no simple answer as it depends where you are and in which province of China! Being one of the largest countries in the world with a diversity of nationalities, religions, terrains and climates, China has a rich variety of cuisines from different regions, and each has its own unique flavors.
If you come to Beijing, where I have lived and worked for nearly 30 years, I would recommend the famous "Peking Duck." This is a must, and everyone loves it! The duck must be from the Beijing White variety, of superior quality, and weighing about three kilograms. To prepare the duck, air is pumped under the skin and it is brushed with a sugary syrup and left to dry overnight. The following day, it is roasted in an open oven heated by fruit tree branches for around 35 mins. Another less popular, but still traditional, way of roasting the duck is in a closed oven. The roast duck will be brought directly from the oven to your table and sliced by a chef into more than 90 thin pieces. Along with thinly sliced spring onions, cucumbers, and a sweet sauce made of fermented flour, the slices of meat are wrapped up in small, paper-thin crepes and eaten like a soft taco. This is one of the few Chinese dishes that cannot be made at home.
(click image to view larger photo)
If you take a Silk Road tour and visit the ancient city of Xian, my hometown where I grew up and where my parents still live, you must try a pork burger, or what the locals call "Rou Jia Mo," from one of the many street snack shops. It is made of pork belly stewed for hours in soy sauce with spices and herbs, then shredded and pocketed with its delicious juice inside a warm and crispy flatbread straight out of a traditional oven. Unlike the western style hamburger, Rou Jia Mo's bread is chewy, the pork is tender and fragrant, you don't feel greasy when biting into the fat, and your mouth is full of its aroma after eating it. By the way, you can always ask for a leaner cut of meat if you don't like the fat. Although Rou Jia Mo is available in many places outside of Xian, I always love to have it when I am back in Xian from one of the small shops where you can see a man making the flat bread and having the pork simmering in a pot. Some even say that the ancestor of the western hamburger is not from Germany, but from Xian – its name is Rou Jia Mo!
The only beverage I would recommend is tea – our national drink, which I drink every single day. Chinese tea is a very simple drink made from dried tea leaves and boiled water, yet it is the most complicated drink because of its long history, varieties, different ways to make it, and different philosophies behind drinking it. Depending on the fermentation process, most teas fall into the following categories:
Green tea – a non-fermented tea which retains the original color of the leaves. The most famous green tea is Dragon Well tea from the Hangzhou area. Green tea is very light and usually one portion of tea leaves can only make two cups of tea, then the fragrance disappears.
White tea – slightly fermented and is supposed to have the most health benefits. White Peony is a signature white tea.
Yellow tea – more fermented than white tea and lesser known. I have never drunk this one.
Oolong tea – partially fermented resulting in brown edges around the green tea leaves. The most popular Oolong tea is Tie Guan Yin, one of my favorites. I like the aroma and the amber color of the tea, as well as the slightly sweet aftertaste.
Red tea – known as black tea in the West, this is produced from nearly 90% fermented leaves, which gives it the darker color. Cantonese often drink it with their dim sum. Keemun Black Tea was probably the most famous Chinese red tea in the West, but nowadays there are a lot of varieties.
Black tea – this is made from almost 100% fermented tea leaves. Pu'er tea from Yunnan is the most popular black tea. The fermentation can take up to one year, until the tea is ripened with a mellow flavor. The tea is dark and tastes smooth and earthy. It is best drunk after a heavy meal of meat.
There are other types of teas, like scented tea such as Jasmine or herbal tea; but a real tea drinker would not bother to drink any of these. They want to taste only the fragrance of the tea leaves. By the way, we Chinese don't add milk or sugar to our teas, just the tea leaves and boiled water.
(click image to view larger photo)
Drinking tea is a lifestyle in China. It's really not important if you have little knowledge of tea and tea culture. If you like a certain type of tea, then just enjoy it! Of course, as you learn more about it, you will be able to brew yourself a perfect cup of tea and have more pleasure out of it. Personally, I like to drink green tea and oolong tea during the day, and red tea in the evening or after dinner.
China – An Ancient & Modern Empire