Uzbekistan's Travel & Trade Transformation
The Silk Route is a network of ancient trade routes linking East and West and facilitating the exchange of goods, treasure, knowledge, and religion. One of the largest centers for trade and culture in Central Asia centered on Samarkand, a fabled oasis town settled since the 6th century BC and second largest city in modern-day Uzbekistan. Artifacts, ruins, and amazing architectural backdrops bring to life what drew camel caravans carrying Silk Road explorers and world conquerors like Alexander the Great, Genghis Khan, and Tamerlane to Samarkand so long ago. Yet, a modern-day Silk Road is taking shape here as Uzbekistan opens to the world and modernizes in many ways.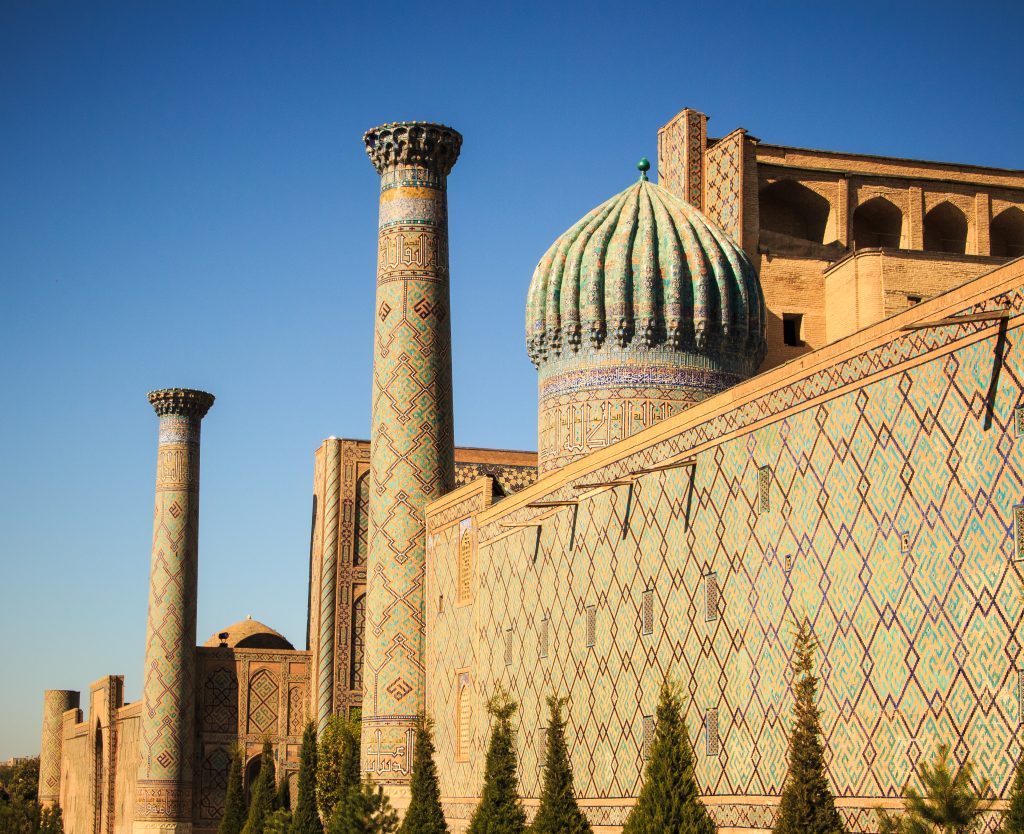 An astounding transformation is taking shape in this land of antiquity as it shakes off its more recent Soviet past and aims to emerge as a contemporary destination for the modern traveler and investor. There's lots to cheer about. In addition to reopening the country to tourism in March 2021, a surprising amount of forward economic progress has transpired in the past few years under the country's current leadership, in power since 2016. Here are just a few notable changes:
Reform: Making the national currency, the Uzbek sum, convertible for the first time created a foundation for foreign investment and knocked out one of the last black markets in the former territories of the USSR.
Reintegration: Mending relations with neighboring countries is essential to spur regional growth, and re-establishing direct flight service between the capitals of Tashkent, Uzbekistan and Dushanbe, Tajikistan after a 20-year hiatus was just one of many positive changes.
Railways: Modernization of the railway network and the introduction of high-speed Spanish-built Talgo trains onto newly electrified rail lines connecting the principal cities of Tashkent, Samarkand, and Bukhara is great for tourism and business.
And while there is a long way to go, there's no denying progress. The Economist named Uzbekistan its most improved country of the year in 2019, and continued reforms in 2020 placed Uzbekistan in the top twenty most improved economies for ease of doing business according to the World Bank Group's Doing Business 2020 study. And check out this great video the World Bank just put out about Uzbekistan.
But rather than recount a laundry list of statistics, facts, and figures that delight economists in what they see here, let us instead share first-hand insights from a guide and tour manager living and working in Uzbekistan about how life has been impacted by these reforms over the course of the last few years.
Our man in Samarkand, Abdu Samadov, sums it up like this: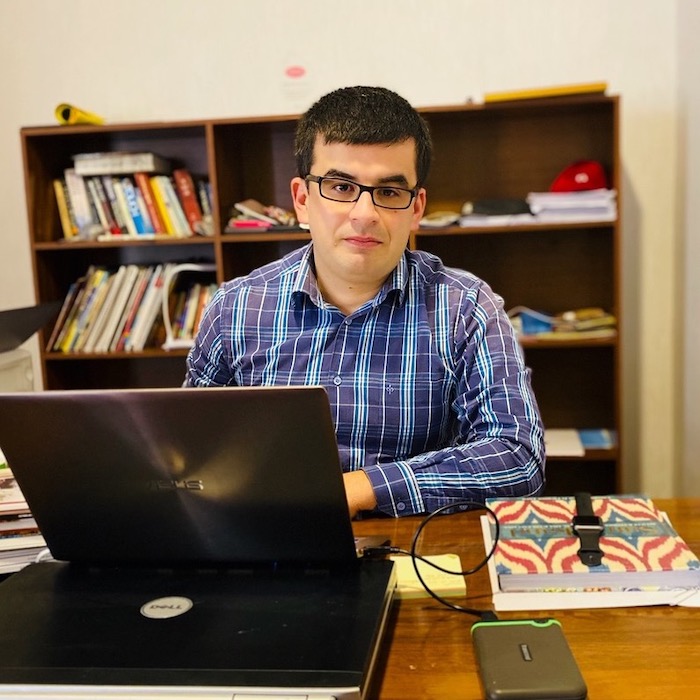 1. Liberal Economic Policies
Abdu: "One of the many changes that we have had since the current president, Mr. Shavkat Mirziyoyev, won the election in 2016 is that we have a more liberal and market-oriented economy now. In the past, it was difficult for travelers to find an exchange point that was easy to get local currency in the market rate. Now, everyone can buy local currency in many of the exchange points available throughout the country. Even in the smaller and more outlying towns, such as Khiva, travelers now have a chance to change their foreign currency without their passports. While in the past travelers had to wait in a long line at a bank branch with their passport — now it's even possible for travelers to get local currency exchanged directly from a credit or debit cards.
Uzbekistan is slowly moving towards the digitalization of the economy and travelers have many more opportunities to use credit cards to pay for services they receive in the majority of hotels, many restaurants, and souvenir shops. In the past, tour companies and local guides would encourage travelers to bring most of their money in cash, and while a certain amount in cash still makes sense (especially if you want to avoid extra fees for credit card use), it is no longer needed in the same manner as in the past. Major credit cards are gaining acceptance throughout the country, and you may walk into a newly installed ATM in the main cities to withdraw, exchange or load money onto your cards."
2. Development of Tourism Infrastructure
Abdu: "Many changes are helping tourism to flourish in the country, and I will try to name a few. One of the major policies introduced by our country's tourism committee was to support the construction of hotels. It became easier to register family-run guesthouses and mini-hotels as businesses. Hotel construction was supported with government financial programs and incentives for every new room built. Investors were attracted and are building many new hotels, that range from Hilton Hotels in Tashkent to small boutique lodgings in remote areas. Hyatt has just announced it's second hotel in Uzbekistan scheduled to open in Bukhara sometime in 2022. These policies have helped the country to cope with the rapidly increasing number of travelers into the country. The increasing competition among hotels is now helping to increase the service and comfort levels as well.
New rail options make it is less tiring and more convenient to travel between cities from Andijan in the Fergana Valley to the east to Khiva in the west. The country also extended the route network of the high-speed trains cutting transit times from Tashkent to Samarkand to Bukhara in half. More flights have been introduced as well, as a result of a prioritization from the government level. Uzbekistan Airways, our national air carrier, is now connecting more remote cities such as Fergana with Urgench directly, as opposed to the previous situation when routing was always via Tashkent. The partial open-air policy has attracted foreign airlines to come to Uzbekistan and travelers are reaping the rewards for it. For example, Turkish Airlines has added flights connecting Samarkand and Istanbul, and reportedly plan to launch flights directly to Urgench and Fergana as well at some point in the future. Air Arabia started its operations here, and Aeroflot, TransAero, Air Astana, and Turkish Airlines are all increasing their flights into the country. A new start-up carrier, Qanot Sharq, is starting flights within the country to bring competition to this sector and hopefully bring the prices down.
The country has set up an International Tourism University – Silk Road, in Samarkand. We already have many training centers and institutions to help with the development of professionals who want to work in the sector and help with the expansion of the industry. These new training centers and educational institutions with a focus on tourism will surely help the country to have well-trained hotel staff, professional tour operators, guides, and tour managers – as each plays a major role in the development of the destination. "
3. Openness
Abdu: "Almost everyone in the country agrees on one major change that is visible in all walks of life – openness. This means a lot to the local people, while it cannot be seen as clearly by recent visitors who did not visit the country a few years ago or in the past. For those of us who live here, and those at MIR who have traveled here for decades, the contrast is truly significant. The major policy of being 'open' extends to freely opened borders with the neighboring countries for locals and visitors alike. For the locals, it allows us to visit relatives in the neighboring countries such as in Kazakhstan, Kyrgyzstan, or Tajikistan. Not only the borders were reopened without restrictions for locals, but the customs and border patrol have undergone training to be more courteous, friendly, and open with the visitors. Locals feel safer with the far less complicated procedures vs. the past. I cross the borders alone and with foreign visitors alike quite regularly. It is a breeze now to cross the borders overland when compared with say, five years back.
Flying into the country or leaving from the country has never been this easy in my memory. With the introduction of a special Green Corridor policy for the travelers and locals, we had a huge transformation towards development. Again, for a current visitor, this transformation may not seem as profound but when compared to the past, it truly is.
Because of the openness policy, Uzbekistan is now a visa-free country for the citizens of 80+ countries, including Canada, most European and East Asian countries. The citizens of the U.S. and 50+ more countries can apply for electronic visas for a very reasonable 20 USD price tag.
This centerpiece of the Silk Route – Uzbekistan – both old and new, is a surprisingly rich and diverse destination and becoming a more comfortable destination every day. We invite you to explore Uzbekistan with us – it's a place to get to now, when you can still experience ancient traditions before it's completely modernized."
Travel to Uzbekistan with MIR
MIR has more than 30 years of travel experience in Central Asia and has an affiliate office in Uzbekistan, with a roster of contacts that can take you to places that you didn't even know you wanted to go. Our full service, dedication, commitment to quality, and destination expertise have twice earned us a place on National Geographic Adventure'slist of "Best Adventure Travel Companies on Earth."
Chat with one of our destination specialists today!