7 Balkan Travel Secrets Worth Sharing
The Balkan Peninsula is a wildly divergent region. Catholic, Muslim, Orthodox, politically contradictory, and ethnically varied, this kaleidoscopic region offers an apprenticeship in diversity. But it's not just the geopolitical and historical complexity of this region that's the draw – it's also the diversity of experiences that are available at nearly every turn – if you know where to look! Here are seven Balkan travel secrets and hidden gems we've discovered over our decades of designing trips to the Balkan nations of Albania, Bosnia and Herzegovina, Bulgaria, Croatia, Kosovo, Montenegro, North Macedonia, Romania, Serbia, and Slovenia.
Our advice: Head to the secondary cities, and to the villages – well beyond the crowds of the capital cities and the well-known haunts. Take a look at some of the hidden gems that can be found in the Balkans!
1. Lesser-Known Croatian Island Getaway
Olive Oil, Wine and a Fabulous Estate Hotel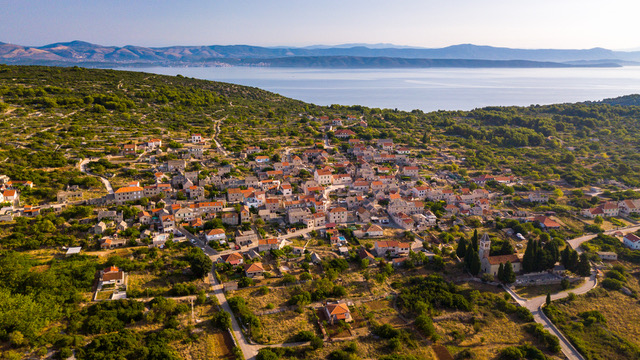 Walk onto the ferry for the hour sailing from Split to the little island of Solta in Croatia. This out of the way haven is famous for its variety of olive oil, called Soltanka or Levitanka, meaning the lady from Solta. Enjoy an olive oil tasting, then visit a household where they produce honey from their own bees. Finish off the day with a visit to a local winery for a tasting, and then retire at Martinis Marchi Heritage Hotel, situated on Maslinica Bay. This place is brimming with historic charm. Seven elegant suites provide breathtaking views in an atmosphere that exudes both privacy and refinement. The décor throughout pays homage to one of the island's most illustrious families – the visionary noblemen of the 18th century known as the Marchi family.
2. Michelin Stars in Slovene Tuscany
Cuisine Dominated by Local Ingredients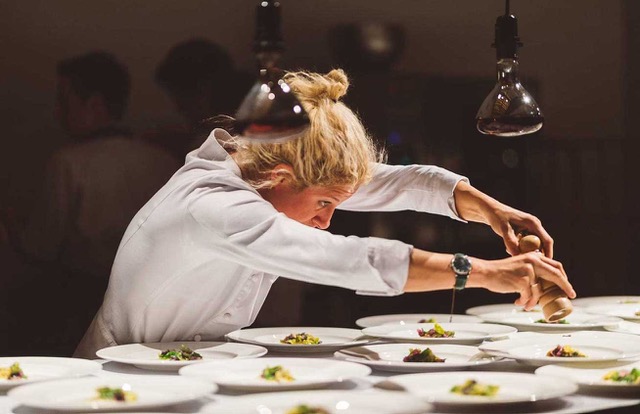 Slovenia is an adventurer's dream – lush mountains, turquoise rivers, hillsides dotted with ancient vineyards, and cuisine dominated by local ingredients. Here you can hop off the beaten path and kayak, hike, raft, and cycle your way through this gem of a country from the political and cultural capital, Ljubljana, to the countryside of the Julian Alps and wine region of the "Slovene Tuscany." And you can indulge in culinary and viticultural delights all along the way. You won't want to miss a feast of locally grown ingredients at the award-winning Hiša Franko restaurant, prepared by the capable hands of Ana Roš. Roš was voted 2016's most talented chef, and 2017's world's best female chef. She took 38th place in 2019's World's 50 Best restaurants, and is the recipient of two Michelin Stars. Have you seen the series 'Chef's Table' on Netflix? Check out season 2, episode 5 featuring Ana Roš.
3. Pearls from the Pearl of the Balkans
Lake Ohrid, North Macedonia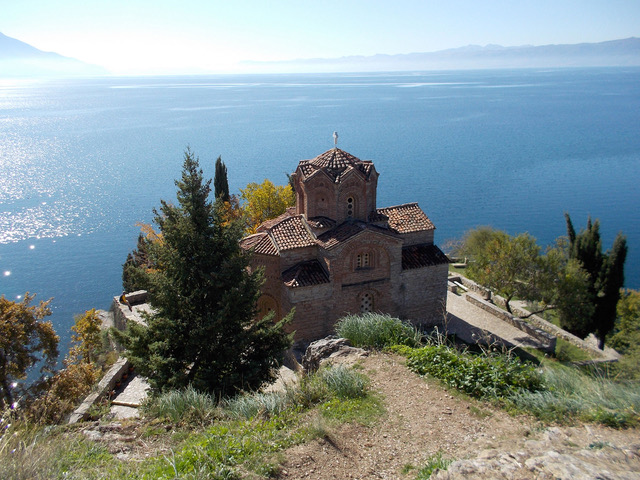 UNESCO-listed Lake Ohrid is the oldest and deepest lake in the Balkans. With an age of near five million years, it is filled with endemic life forms from the bottom of the food chain to the top. Because most of its water comes from filtered springs, the water is often clear to a depth of 66 feet. In 2010, NASA named a lake on Titan after Lake Ohrid. Check out the displays of "Ohrid pearls," which are made from the scales of a small fish said to exist only in Lake Ohrid. The recipe for making the pearls is reportedly a closely-guarded secret. You'll just have to come and see them for yourself.
4. Mask Art in Albania
Mask Master Artist Angoni's Workshop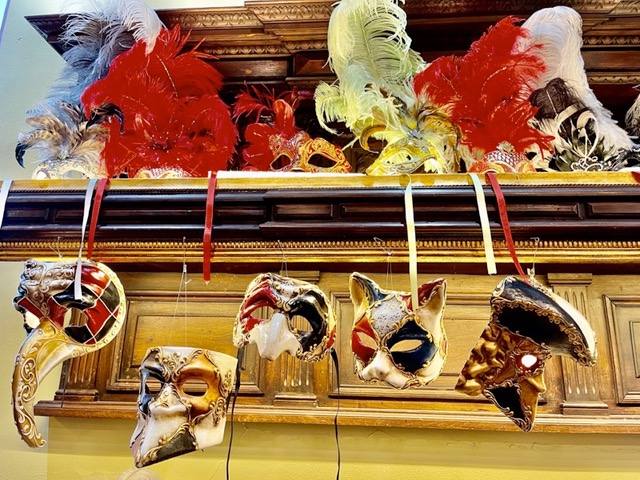 In Shkodra, Albania, pay a visit to the Venice Art Mask Factory, where exquisitely detailed Venetian masks are fashioned by renowned Albanian artist Edmond Angoni and his team of master artisans. Angoni studied the art of mask-making in Venice, and upon his return to Albania in 1996 opened this factory to showcase his creative original designs, each one crafted by hand using traditional techniques. Angoni's designs have been featured in theater and film productions all over the world, famously appearing in Stanley Kubrick's 1999 film, Eyes Wide Shut. Take a tour of the shop and learn more about the process behind making these imaginative pieces of art.
5. Painted Monasteries & Painted Eggs
Traditional Arts of Northern Romania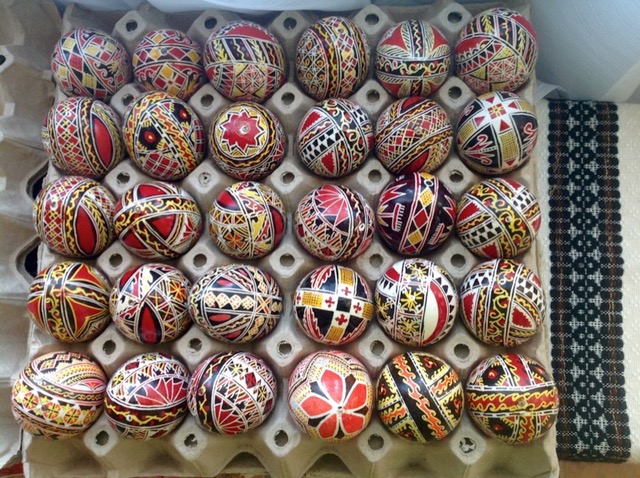 Explore the heritage of Bucovina, a remote province of northeastern Romania known for the beauty of its deep Carpathian forest and its lovely Orthodox monasteries. The painted monasteries of Bucovina – Moldovita, Sucevita, Voronet, and Humor – are small structures originally constructed within thick fortress walls. Their 15th to 16th century stone exteriors are frescoed with biblical scenes that served as "painted Bibles" for illiterate peasants seeking sanctuary from the frequent battles that swept the area. While exploring the region, stop for lunch in Vama Village at a local guesthouse and see a demonstration of egg painting – a traditional art form in this part of the world.
6. Wine Tasting & Archaeology
Beyond Belgrade, Serbia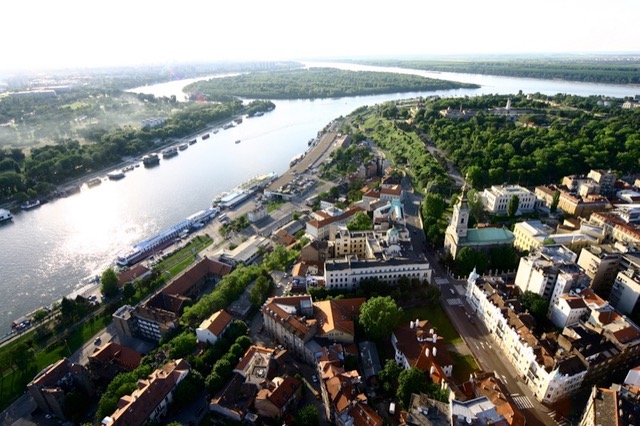 Follow the Danube east of Belgrade to the municipalities of Grocka and Smederova, known throughout the country for their prized fruit growing climates, and sometimes even referred to as "little California" with a nod to their renowned vineyards. On the way out of the city make a stop at the Neolithic archeological site of Vinca Belo Brdo, one of the largest prehistoric settlements in all of Europe. Continuing on to nearby Grocka, pay a visit to Plavinci Organic Winery, with its commitment to sustainable production without the use of any animal or chemical products. A short drive further east lies the town of Smederovo, founded in the late middle ages as the capital of Serbia just prior to the Ottoman conquest of 1459. Enjoy wine tasting and a tour of two award-winning wineries, Jeremic and Janko, and pay a visit to the Obrenovic Villa, formerly the summerhouse and royal vineyards of King Milan and Queen Natalia in the 19th century. And don't miss the Smederova Fortress, an impressive fortified city finished in 1430 just a few short decades before it fell to the Ottomans.
7. Markets, Wineries & Antiquity
Unexpected Bulgarian Treasures of Veliko Tarnovo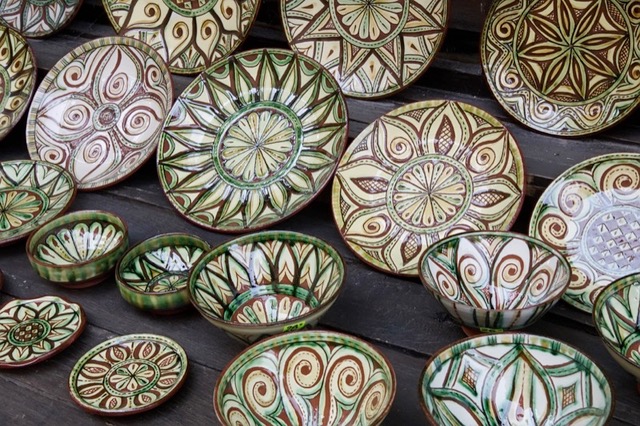 One of our favorite places in Bulgaria is charming Veliko Tarnovo. Built along the cliffs of the Yantra River, it's been inhabited since the Paleolithic Age. Thracians and Romans settled here before the 2nd century AD, and the city became the capital of the Second Bulgarian Empire just after its founding in 1186. The remains of the Royal Fortress still stand at the top of Tsarevets Hill. Besides soaking up the history, here you can browse the irresistible Samovedene Market, recreated on Gurko Street in the Old Town. Long ago the women of Samovedene village came to town on market days to sell their fresh vegetables along these streets. Today you can find a variety of traditional craftspeople in workshops making and selling pottery, hand-beaten copper items, woodcarvings, paintings and pastries. And don't miss the traditional wines of Yalovo Winery, a small boutique cellar situated at the foot of the Balkan Mountains south of Veliko Tarnovo.
Explore the Balkans with MIR
MIR has over three decades of Balkans travel experience with on-the-ground support, guides, and tour managers that clients rave about. Our full service, dedication, commitment to quality, and destination expertise have twice earned us a place on National Geographic Adventure's list of "Best Adventure Travel Companies on Earth."
Explore seven Balkans countries on MIR's 16-day Balkan Odyssey: Crossroads of Cultures small group tour. You can also travel independently, on your own dates, on our Essential Balkans itinerary. There are endless custom and private travel possibilities for having MIR build a Balkans trip tailored to your specific interests.
Chat with one of our destination specialists now!