Travel Inspiration: What's New in Belarus
We're in regular communication with our friends and colleagues overseas and appreciate their consistent updates so much, we thought you'd also appreciate a first-hand update from the international MIR network. We are tapping this network of guides, tour managers, partners, and staff in our affiliated ground offices to relate their first-hand accounts from MIR's destinations in our new blog series: Reporting in from MIR Destinations.
Recently, our blog introduced you to several of our tour managers. As the world gradually reopens, you may be wondering what's happening in a specific destination you're planning on visiting sometime in the future. This blog series will provide field reports with detailed updates and conditions on the ground.
We have previously shared destination reports from the Baltics, the Balkans, and the South Caucasus & Turkey. This batch is from Central & East Europe. Read a dispatch from some of the countries in this region:
Reporting in from Belarus
Information current as of October 26, 2020.
1. Let's start with the status of international flights into Belarus – what's the situation?
Katya: The Republic of Belarus has not closed its borders due to COVID. To date, our national airline company Belavia operates regular flights from Minsk to 30 cities located in 22 countries including Brussels, Vienna, Vilnius, Warsaw, Berlin, Frankfurt, Hannover, Munich, London, Tel Aviv, Barcelona, ​​Rome, Milan, Amsterdam, Helsinki, Stockholm, Prague, Paris, Belgrade, Istanbul, Kiev, Odessa, Kharkov, Lviv, Chisinau, Baku, Tashkent, Yerevan, Almaty, and Nur-Sultan. They also plan to resume flights from Minsk to Tallinn, Moscow, Riga, Budapest, and Tbilisi in October.
Entry into the country is allowed with a negative PCR test taken within 72 hours of arrival. Additional measures have been put in place including visual screening of arriving passengers, thermal scanning to measure temperatures, air circulators throughout the airport, and personal protective equipment for airport personnel. Arriving travelers are also required to fill out and submit a public health COVID-19 self-declaration form.
In addition, travelers arriving from countries with a high prevalence of COVID cases, included the US, must fill out a questionnaire and self-isolate for 10 days upon arrival in Belarus. Tests for COVID-19 are available at the Minsk International Airport upon arrival, as well as from a number of private labs and state clinics in the country.
(click image to view larger photo)
2. What's new in Belarus?
Katya: The news of the day is surely our current political situation and the emergence of a more active civil society in Belarus. Mass protests began throughout the country on the day of the presidential elections (August 9, 2020) due to claims that the election results were falsified in favor of the current president. Violence has been used against these peaceful protesters and civilians, many of whom have been arrested and/or detained, and the internet was disconnected for 3 days. This has led to even more peaceful protests and weekly Sunday marches that attract hundreds of thousands of people of all strata and generations demanding freedom for political prisoners, fair trials for cases related to what happened before and after the elections, and new fair elections.
These protests have been unique in the sense that they have been exclusively peaceful, have no specific leader, and have created a public orientation towards long-term protests. In between the protests, Belarusians go to work and life in the country continues on. And all tourist sights and museums have remained opened.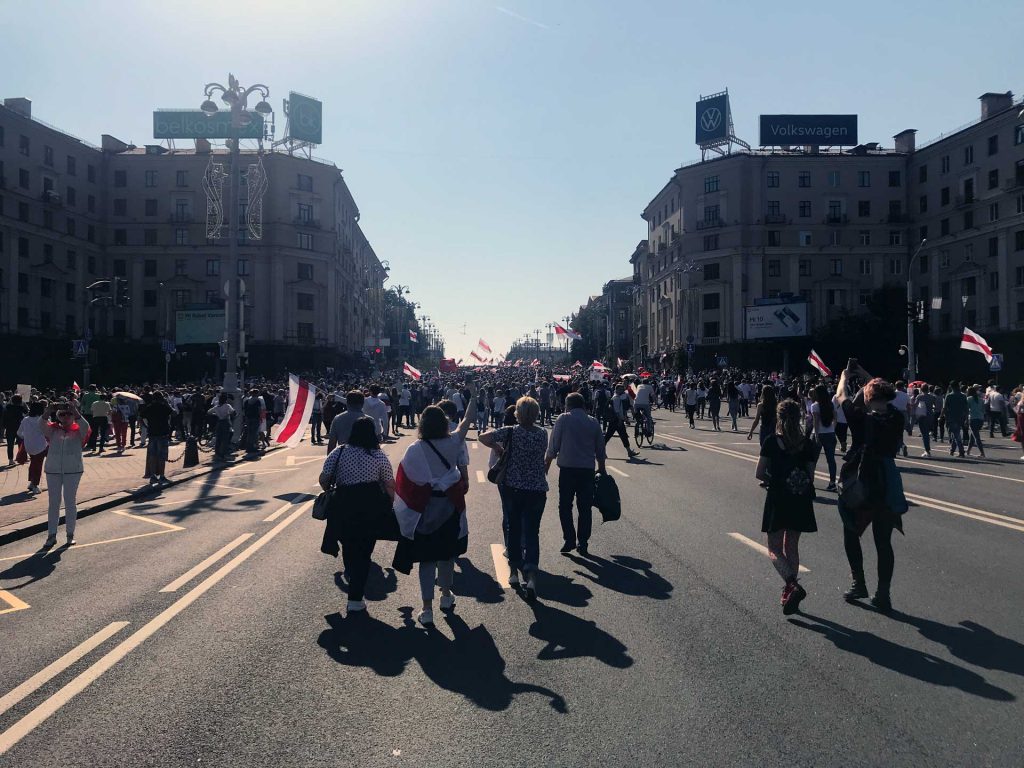 In other news, an agreement on a Belarus-Russia mutual recognition of visas was signed in Minsk on June 19th and will come into effect at the end of 2020/early 2021. Under the agreement, foreign citizens who have a Belarusian visa will be able to enter and leave Russia on the Belarussian visa without needing a separate Russian visa and vice versa. More details on exactly how this will work are still forthcoming.
Citizens of 74 countries can now take advantage of the 30-day visa-free travel to Belarus, provided they arrive and depart the country through the Minsk National Airport. To date, the visa-free option is not available to those arriving from or traveling to Russia (these flights are still considered internal flights and are not subject to border control).
In addition, citizens of a number of countries can visit the Grodno-Brest tourist zone visa-free for 15 days by entering the zone through two regional airports and land borders (with Lithuania and Poland). There are no checkpoints or any fences at the border of the visa-free travel zone, but visitors are forbidden to go outside the visa-free zone.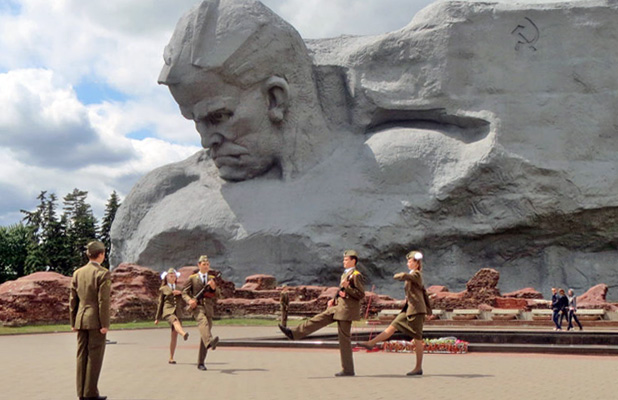 In hotel news, the new Hotel Atrium opened in Mogilev this summer. The hotel is located in the very center of Mogilev in a multifunctional shopping and entertainment center and occupies 7 floors. The hotel has 135 rooms of standard and deluxe categories, and the rooms have beautiful views of the central Pervomayskaya Street, the square, or the hotel's courtyard.
There is also a new hotel in Grodno called Apart-hotel Semashko, which is located in a renovated 19th century building. The hotel offers views of Sovetskaya Square, and all of the main sights in Grodno are within walking distance. It's a smaller hotel with only 13 en-suite rooms, but rooms are equipped with a small kitchen and the property offers a wood-fired sauna, a swimming pool, and a lounge cafe with Caucasian cuisine.
(click image to view larger photo)
Also worth mentioning in terms of new touristic sights, an archaeological open-air museum was opened in the Belovezhskaya Pushcha National Park, part of the UNESCO-listed Białowieża Forest that straddles the border between Belarus and Poland. The museum features a recreation of a late Bronze Age/early Iron age settlement that dates back to the 1st millennium BC with residential and household buildings of that period, weapons, and items used for hunting, fishing, gathering, and crafts. A future expansion of the museum is planned so that it can reflect the culture of the western regions of Belarus from the Stone Age to the Middle Ages.

A new exhibit dedicated to the Defense of the Eastern Fort – one of the most powerful and organized centers of resistance in June of 1941 – opened at the Museum of the Brest Fortress on July 3, 2020. The exposition is located in the casemates of the inner shaft of the barracks in 7 exhibition halls and covers the territory of the fort as well as the observation platforms.
(click image to view larger photo)
3. How strong is the USD these days?
Katya: Due to a combination of current external and internal factors (the coronavirus pandemic, the conflict between the current government and the majority of society that does not trust it), the Belarusian ruble (BYN) has fallen against major foreign currencies. On August 28 the dollar and the euro reached historic highs to the BYN (1 USD = 2.66 BYN, 1 EUR = 3.15 BYN), after which they dropped slightly and began to increase again. Right now, it's about 2.58 Belarussian rubles to the dollar.
According to experts, if the political situation in the country does not change, the upward trend in foreign currencies will continue in the coming months, although the growth rate is likely to slow down. It is predicted that exchange rate will reach 3.0 BYN to the dollar by the end of the year. And given that the euro is also growing, the euro exchange rate against the Belarusian ruble will increase even more.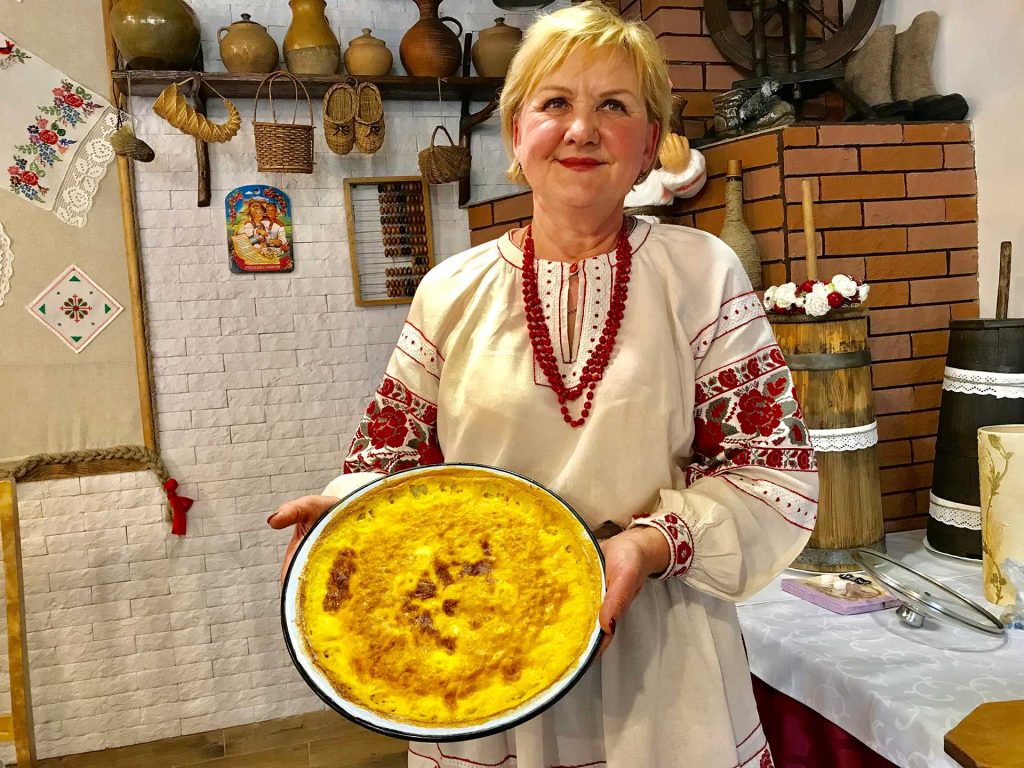 4. What's the first dish and/or beverage you most like to introduce visitors to?
Katya: Despite the fact that historically the lands of Belarus have been part of neighboring states, which could not but influence the formation of culinary traditions, the Belarusians managed to create a considerable number of dishes that are typical only of Belarus.
(click image to view larger photo)
One of the features of Belarusian cuisine is the variety of potato dishes – mostly with grated, not whole potatoes. And the generally recognized king of potato dishes is draniki – potato pancakes! While there is form of potato pancakes in many cuisines around the world, Belarusian potato pancakes have two fundamental differences: they are prepared from Belarusian potatoes with a high starch content due to very good climatic conditions, and they contain only potatoes, onions, and salt – no flour or eggs. Potato pancakes can be tried almost everywhere in Belarus, but my favorite is draniki with cranberry sauce or porcini mushroom sauce.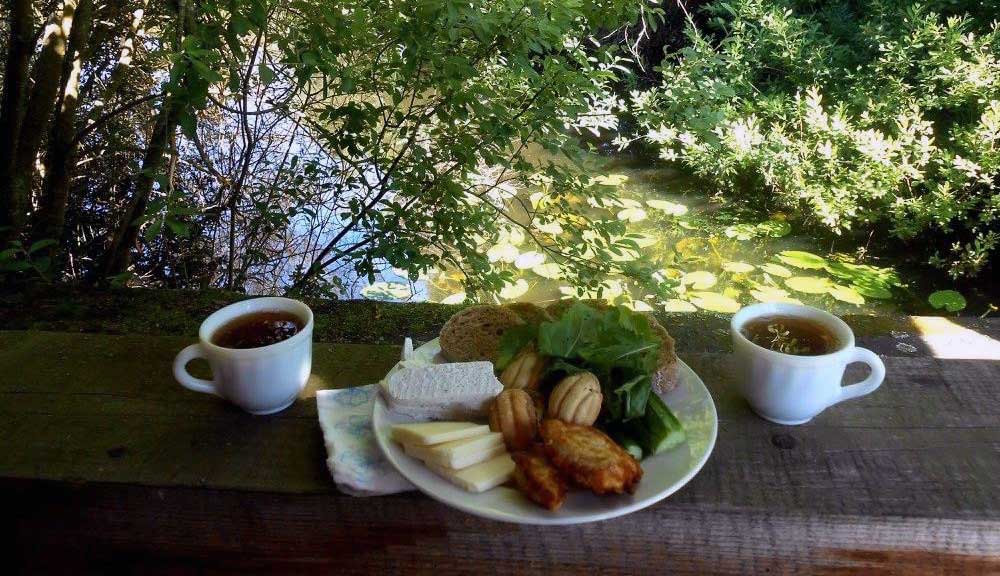 I recommend trying traditional Belarusian dishes at authentic agro-estates where recipes are passed down from generation to generation. I especially like a cold beetroot soup called kholodnik made with kefir or sour cream, egg, fresh cucumber, and herbs. For dessert, I love grandma's "brushwood" cookie. This is a traditional cookie that looks like tree branches and is served sprinkled with icing sugar and hot milk.
As for drinks, I would recommend herbal teas from wild plants like St. John's wort, oregano, meadowsweet, Ivan tea, mountain ash, thyme, wild rose and hawthorn berries, raspberries, strawberries, linden flowers, and many others.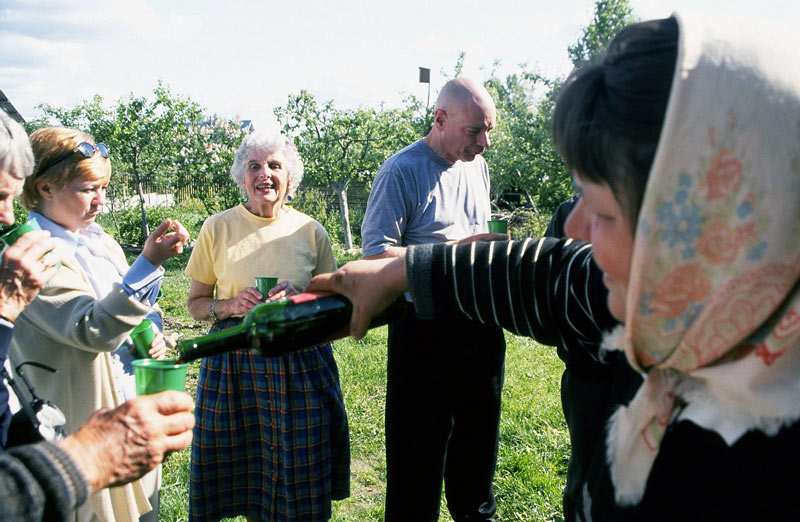 As a culinary souvenir, I suggest sugared cranberries (klyukva v sakhare). An exceptionally natural product, it does not contain GMOs, preservatives, dyes, or other chemical additives. Make sure to bring some home!
Belarus – A Step Back in Time
If you didn't get a chance to visit the Soviet Union before its demise, you can still catch glimpses of this period in the architecture of Belarus's main cities and the monuments to those lost in WWII dotting the countryside. But Belarus is more than a curious time warp – you'll find that its people are friendly, its countryside is forested and beautiful, and its folk customs and rural ways of life well reserved.
Whether you're thinking of traveling sooner or later, don't miss out on the rural folk traditions and Soviet snapshot of Belarus. Check out all the travel options for yourself.
Questions about traveling in Belarus? Joanna Millick loves planning trips to Eastern Europe and Belarus, and is happy to chat anytime.
No matter your travel style, there's a Belarus adventure that's right for you.