Travel Inspiration: What's New in Moldova
We're in regular communication with our friends and colleagues overseas and appreciate their correspondence so much, we thought you'd also appreciate a first-hand update from the international MIR network. We are tapping this network of guides, tour managers, partners, and staff in our affiliated ground offices to relate their first-hand accounts from MIR's destinations in our new blog series: Reporting in from MIR Destinations.
Recently, our blog introduced you to several of our tour managers. As the world gradually reopens, you may be wondering what's happening in a specific destination you're planning on visiting sometime in the future. This blog series will provide field reports with detailed updates and conditions on the ground.
We have previously shared destination reports from the Balkans, the Baltics, Central Asia, Central & East Europe, Mongolia & China, and the South Caucasus & Turkey. This batch is from Central & East Europe. Read a dispatch from some of the countries in this region:
Reporting in from Moldova
Information current as of November 11, 2020.
1. Let's start with the status of international flights into Moldova – what's the situation?
Natalia: The Chisinau International Airport reopened on June 15, although commercial airlines will make independent decisions about when they will resume service in Chisinau. Health screening procedures are in place at the Chisinau International Airport, as well as other ports of entry. All travelers must complete an epidemiological questionnaire when entering Moldova and sign a statement that they will self-isolate for 14 days. A negative COVID-19 test (PCR and/or serology) is not required for entry. As of September 1st, Moldova requires a 14-day home stay (quarantine) for new arrivals from certain "red zone" countries, with some exceptions.
(click image to view larger photo)
2. What's new in Moldova?
Natalia: The Republic of Moldova has been gaining attention as a 'must-see' destination over the past few years, so infrastructure is being improved and more and more sites are being developed and renovated.
The new Courtyard by Marriott Chisinau hotel opened in August of 2019 close to the Nativity Cathedral, which is the heart of our capital city. This is a great modern 4-star hotel option that is up to international standards.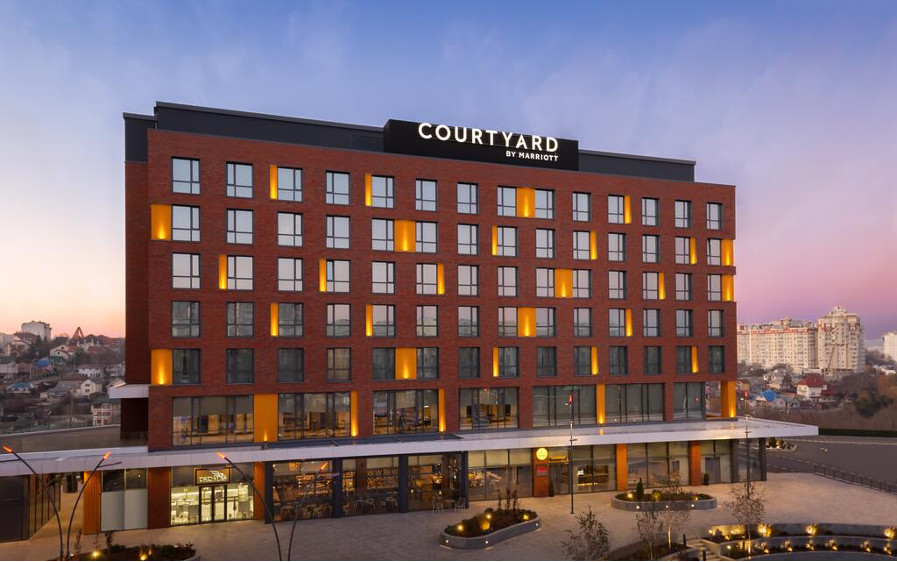 Lavender fields are quickly becoming one of the most popular places to visit in Moldova, especially after photos began to spread on social networks. The first lavender plantations in Moldova appeared in early 1948, and over 12,000 acres of fields were dedicated to lavender production. June and July are the best times to see the lavender in bloom, and the best place to see them is near the village of Cobusca Noua, in southeast Moldova.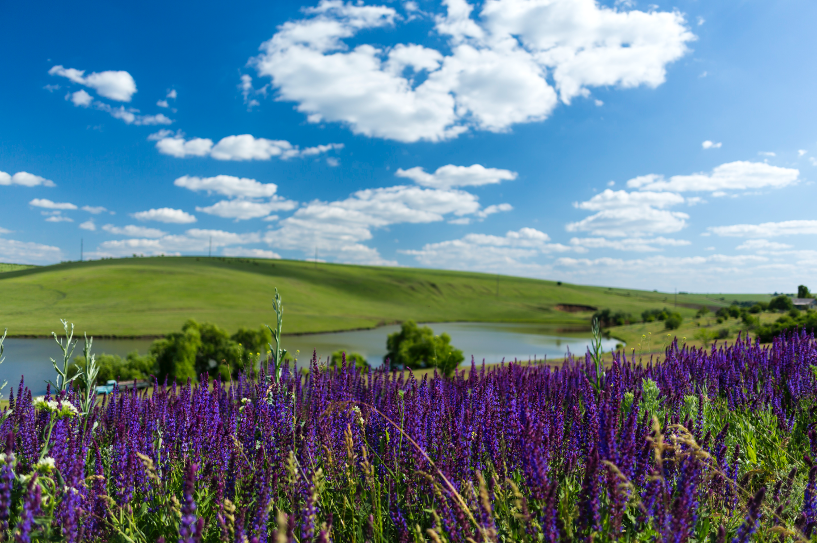 Castel Mimi, about 22 miles from Chisinau in the Anenii Noi district, finished its restoration and opened to tourists not too long ago – in 2017. The story of the castle begins in 1893, when Constantin Mimi, the last governor of Bessarabia, planted the first grape vines on the place that would become legendary over the years. The building has undergone extensive restoration and is now among the top architectural masterpieces in the world of wine. A wine tour at the castle includes a captivating walk through the castle's cellars, gardens, courtyard, and the production area of the winery. There is also a restaurant and a boutique hotel with a pool and spa on site. The complex is a great place to host private events.

Another region of Moldova that is just beginning to develop as a tourist destination is Gagauzia, an autonomous region predominately inhabited by a Turkic-speaking, Orthodox Christian ethnic minority called the Gagauz. The exact origins of the Gagauz people are not known, but it is believed that Oghuz Turks first migrated from the Mongolian/Southern Siberian area of the Altai Mountains into Central Asia and parts of the Middle East (including Anatolia in present-day Turkey) around the 8th century.
Located about 60 miles from Chisinau, Gagauzia makes a great day-trip from the capital. In addition to learning more about the history and culture of the Gagauz people, there are many beautiful natural landscapes en route. You can see the chain of lakes in Besalma Village, visit a Soviet collective farm (kolhoz) founded in 1947 in Copceac Village, see Soviet-era monuments in the small Gagauzia capital of Comrat, and drive to the lovely village of Congaz to visit its ethno-tourist complex – Gagauz Sofrasi.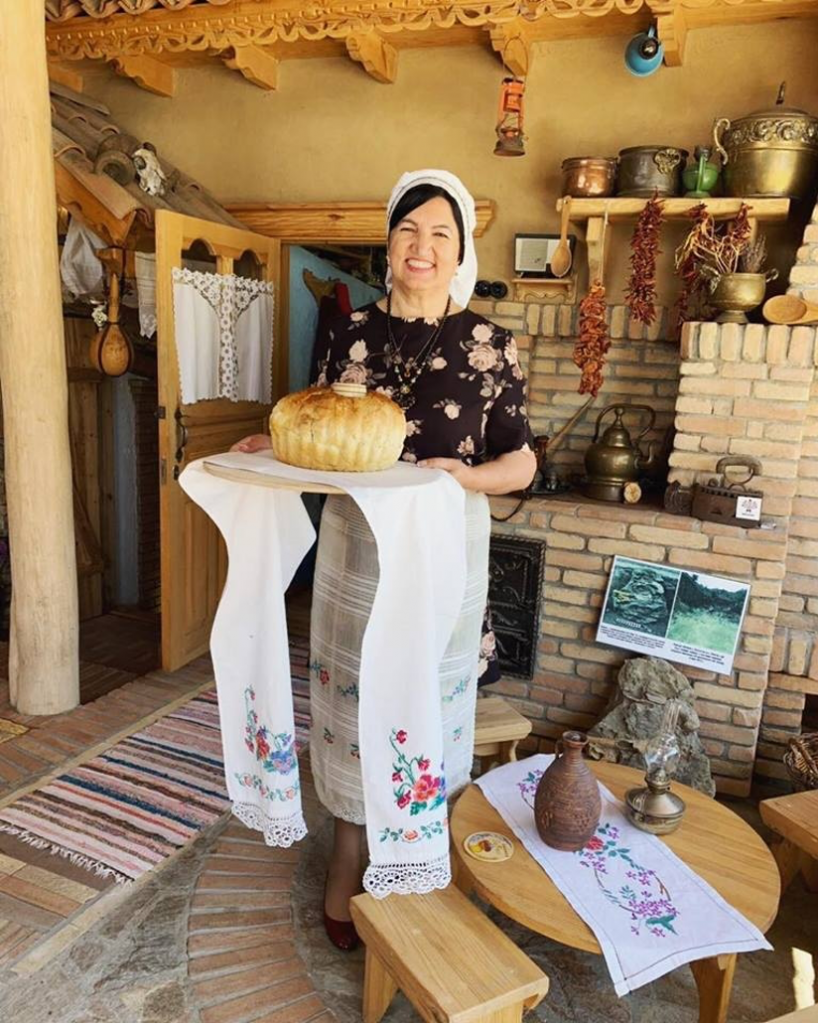 3. How strong is the USD these days?
Natalia: The US dollar is the base currency for the foreign exchange market of Moldova. At the moment, the national currency of Moldova, the Leu (MDL), has strengthened against the EURO and the USD and is about 16.99 MDL to the dollar.
(click image to view larger photo)
4. What's the first dish and/or beverage you most like to introduce visitors to?
Natalia: Moldovan culinary traditions vary from region to region based on their geographical position. They have been influenced by elements of Greek, Polish, and Turkish cuisines in the past, and more recently by Ukrainian, Bulgarian, and Russian cuisines.
Moldova is located on very fertile soil, so we produce high-quality food including all kinds of fruit, vegetables, meat, dairy products, and grains. Without a doubt, polenta is Moldova's best known and most traditional dish. It is made from corn flour topped with butter and is generally served with sheep's cheese and sour cream. It is an extremely simple dish that was cooked mostly by peasants in the past, often acting as a substitute for bread. They would prepare it in a cauldron and after it cooled, they would slice the polenta with a piece of string. In the last few decades, this simple peasant dish has become popular again and can be found in modern, upscale restaurants. I suggest pairing polenta with traditional pork stew or fried carp.
(click image to view larger photo)
If you're looking for an interesting trip to a little-known country, then come and visit Moldova. It is a country of hospitality, ancestral traditions, and amazing wines. Please, come and see us!
Moldova – Waiting to be Discovered
Moldova is slowly emerging from the shadow of its Soviet past to be a contender in the global wine scene as well as a travel hot spot. Wedged between Romania and Ukraine, Moldovans are ethnically related to Romanians, but over time they have adopted a Slavic way of enjoying life that can be seen in the increasingly hip capital city, Chisinau. Along with rolling hills spotted with acres of vineyards, a slow paced country lifestyle where livestock still wander over unpaved village streets, and bounteous backyard gardens primed for a farm-to-table movement, the small country of Moldova is a haven for intrepid travelers looking for rich cultural experiences.
Whether you're thinking of traveling sooner or later, don't miss out on the wild beauty and diverse culture of Moldova. Check out all the travel options for yourself.
Questions about traveling in Moldova? Joanna Millick loves planning trips to Central & East Europe and is happy to chat anytime.
No matter your travel style, there's a Moldova adventure that's right for you.