Travel Inspiration: What's New in the Czech Republic
We're in regular communication with our friends and colleagues overseas and appreciate their consistent updates so much, we thought you'd also appreciate a first-hand update from the international MIR network. We are tapping this network of guides, tour managers, partners, and staff in our affiliated ground offices to relate their first-hand accounts from MIR's destinations in our new blog series: Reporting in from MIR Destinations.
Recently, our blog introduced you to several of our tour managers. As the world gradually reopens, you may be wondering what's happening in a specific destination you're planning on visiting sometime in the future. This blog series will provide field reports with detailed updates and conditions on the ground.
We have previously shared destination reports from the Baltics, the Balkans, and the South Caucasus & Turkey. This batch is from Central & East Europe. Read a dispatch from some of the countries in this region:

Reporting in from the Czech Republic
Information current as of October 22, 2020.
1. Let's start with the status of international flights into the Czech Republic – what's the situation?
Martin: The Prague International Airport has resumed operations from 32 airlines offering direct connections from/to Prague to nearly 80 destinations, either already in operation or scheduled to re-launch in the coming weeks. Prague is served by a host of carriers within Europe. All service routes to Prague can be found here:  https://www.prg.aero/en/list-of-resumed-routes. For the latest updates on travel to the Czech Republic, please see the Ministry of the Interior's website.
The Czech Republic is currently undergoing a second wave of the pandemic, and citizens of red zone countries (included the US) are not allowed to enter at this time. Those arriving from green zone countries must get a COVID test within 5 days of arrival and submit it to the regional public health authority. We saw some loosening up of restrictions during the summer months of July and August, with many Czechs traveling to popular European beach destinations in Greece, Italy, and Croatia. I'm fortunate that I was able to travel to Bari in southern Italy in January shortly before the outbreak of COVID, and was also able to make two trips to Austria: one in February to go skiing and another brief trip to Vienna in June. But now we once again have travel limitations due to the current epidemiological situation.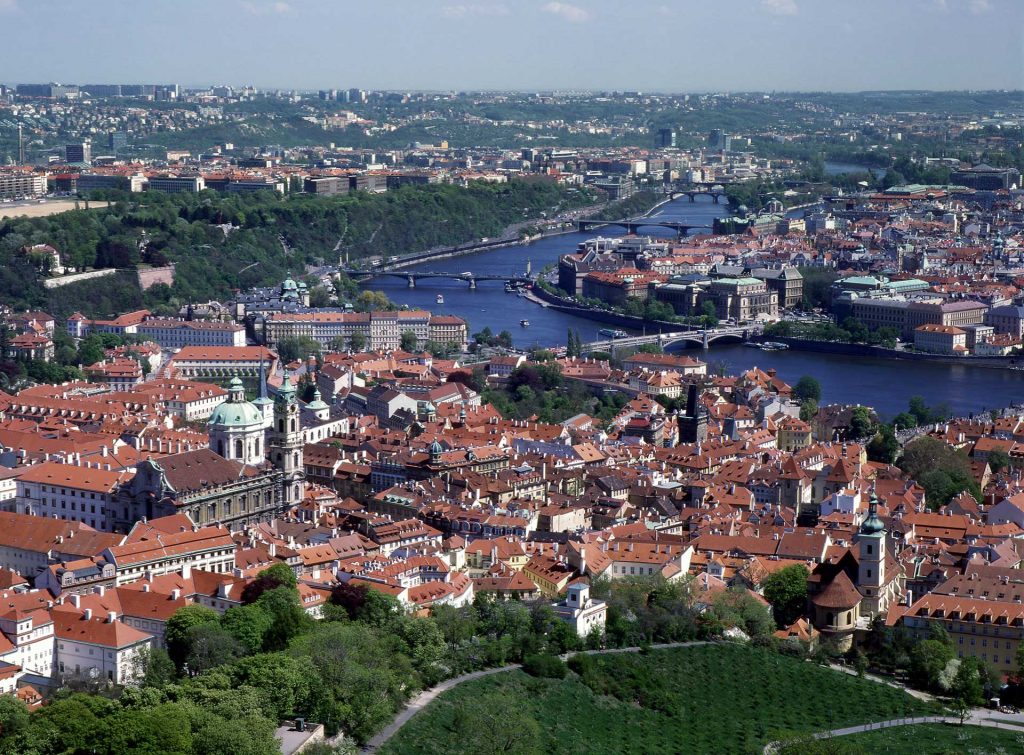 2. What's new in the Czech Republic?
Martin: As in many countries worldwide, the tourism and hospitality industry has been heavily impacted by the ongoing COVID pandemic. However, the Czech Republic possesses a very well-developed network of hotels of all categories. Prague offers plenty of high-end boutique hotels full of atmosphere. Even though hotel managers have seen a fairly dramatic decline in hotel bookings, namely from Asian and U.S. tour operators, they still remain optimistic. The hotel and travel industry infrastructure is ready to see visitors return as soon as the situation permits. The country has re-opened mostly to visitors from the EU as well as a few other countries with low levels of infection rates.
There are still many undiscovered and under-explored places in the Czech Republic that are located amidst beautiful landscapes and mountains, including some gems only a stone's throw from Prague in the Central Bohemian district surrounding the capital. The Sazava River region south of Prague (only 45 minutes by bus or train from the city center) is of special interest, with a picturesque railway winding its way through romantic valleys and bridges.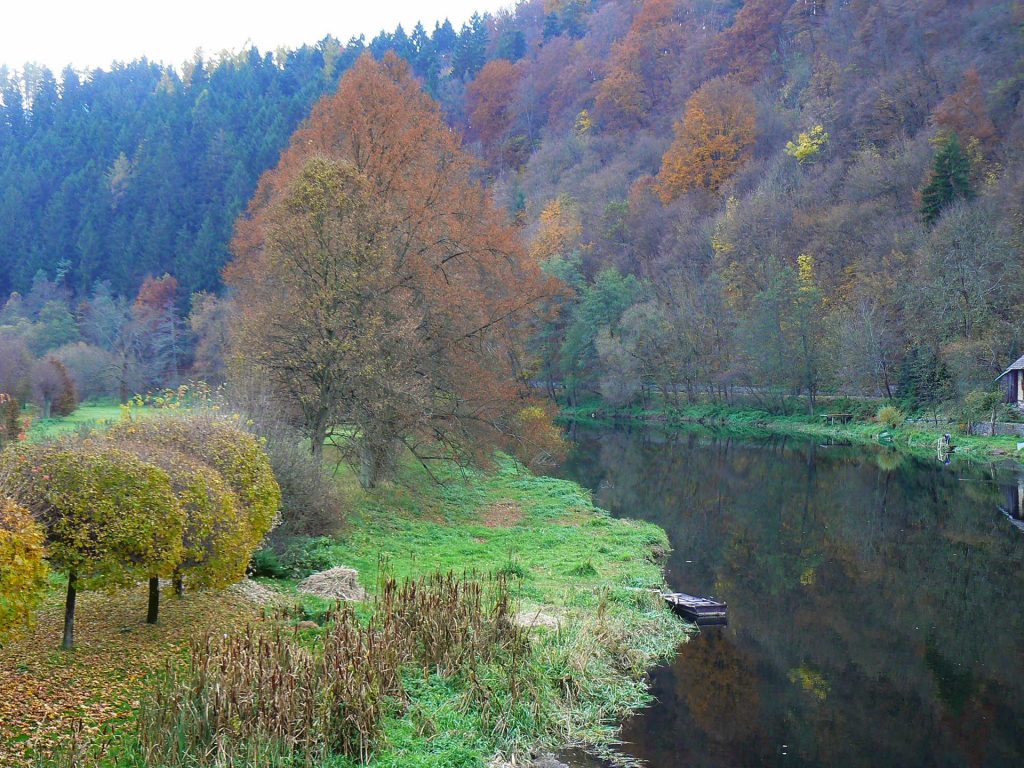 The Konopiste and Jemniste castles are also worth exploring; Konopiste used to be the residence of the last member of Habsburg family, Ferdinand d´Este (Archduke Franz Ferdinand of Austria), whose assassination in Sarajevo led to World War I.
Besides its natural beauty, the Central Bohemian region also has many world-class hotels with wellness centers including the Hotel Konopiste, a well-appointed spa hotel and golf resort where locals can introduce visitors to traditional methods of pottery making, herbal medicine, the latest trends in health food, a therapeutic massage, or just slow-paced casual hikes or bike rides in the country.
Being on involuntary leave from my much beloved tour manager duties, I do my best to stay physically active by exploring some fairly isolated parts of the Czech Republic. I am particularly interested in Moravia, which for a long time remained off my travel radar. But now I have made several hiking trips to the region.
(click image to view larger photo)
I loved the long, 50-mile hike over the mountain range of Jeseniky, carrying our own gear and staying overnight in rustic dormitories for hikers while enjoying the pristine air and untouched nature. It sort of reminded me of some parts of Siberia, a destination I've visited on numerous MIR trips.
(click image to view larger photo)
I also went to the north of the country to learn some new skills in woodcarving. I was proud to be able to produce my first piece of art made out of wood. Another surprise came in a small mountain village near our basecamp, where I came across a totally authentic Mongolian ger. I felt like I was back in Mongolia for a while! The ger was brought all the way from Mongolia and was erected near a small pub that produces its own beer. The proprietor whom I talked to said that he had brought the ger in order to set up a beer station in it during the winter season when skiers come.
(click image to view larger photo)
3. How strong is the USD these days?
Martin: The Czech Republic still operates on its national currency – the Czech koruna (CZK) – and the exchange rate is currently about 23 CZK to the dollar. The US dollar is relatively strong, even though prices in the country have gone up mildly during the pandemic. The good news is that services and restaurants are significantly less expensive outside Prague, and you can still get a great value.
If you like beer, you should note that a glass of world-class Pilsner in the Sazava River region some 20 miles south of Prague will cost you less than $2 USD! Traveling in the Czech Republic can be very reasonable, especially in comparison to the neighboring countries of Austria and Germany.
(click image to view larger photo)
4. What's the first dish and/or beverage you most like to introduce visitors to?
Martin: Czech food is traditionally Central European and heavily reflects the food of its neighboring countries, namely Austria and Germany. Pork is the meat of choice here and is traditionally served with cabbage and dumplings. Another specialty is sweet dumplings – tennis ball sized dumplings with a center filled with fruit or fresh forest berries and topped off with sour cream and melted butter.
All restaurants will have a wide selection of sausages on the menu, and fried cheese is popular. I must admit that fried cheese is definitely my favorite dish. It is very filling and goes very well with a good lager, another favorite.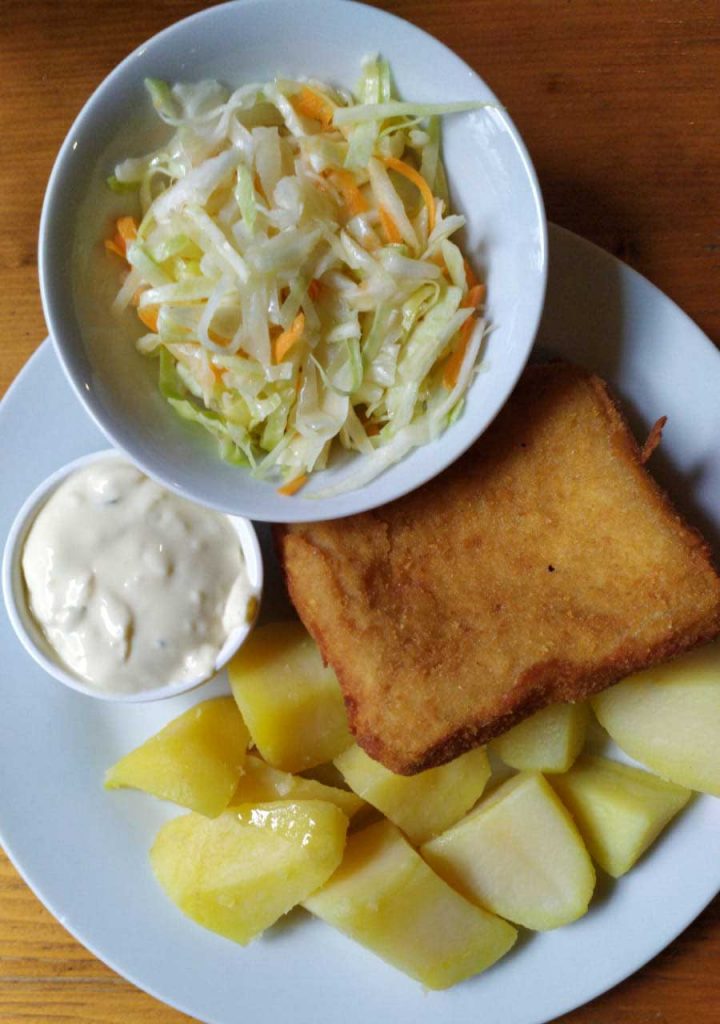 Most locals now tend to eat healthier food, with a heavy emphasis on low fat. And the country is literally dotted with small Asian, Middle-Eastern, and Italian restaurants offering a broad variety of dishes to meet everyone's taste.
The brewing industry in the Czech Republic has a tradition of over 800 years and introduced the world to the Pilsner type of beer initially brewed in the town of Pilsen. Each little community in the country has a local small or microbrewery specializing in various types of brews. Czechs are very conservative beer drinkers and would typically prefer lagers to IPAs, ales, and such.
(click image to view larger photo)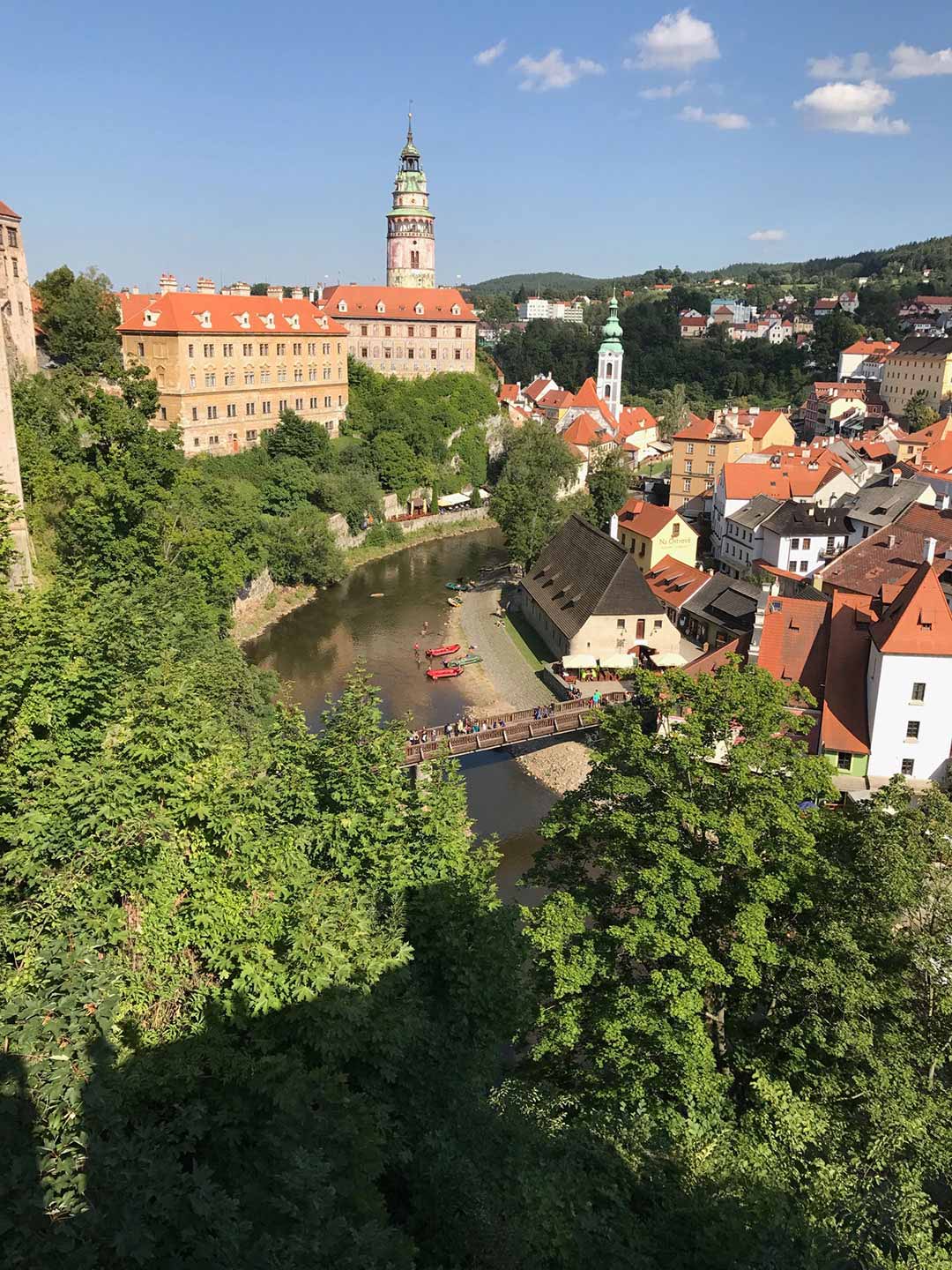 Czech Republic – Hip and Historic: Cobbled Streets and Contemporary Culture
Celebrated for its liberalism, stability, high culture, and nightlife, the Czech Republic is a favorite destination for travelers, particularly young Europeans. Its landscape is dotted with medieval towns of unbelievable beauty and its backstreets are alive with history.
One of the most picturesque countries in Central Europe and boasting 12 UNESCO Sites, the Czech Republic has been charming visitors since the 1990s.
Whether you're thinking of traveling sooner or later, don't miss out on the rich history, varied cultural traditions, and dramatic landscapes of the Czech Republic. Check out all the travel options for yourself.
Questions about traveling in the Czech Republic? Amy Stidger loves planning trips to this charming country and is happy to chat anytime.
No matter your travel style, there's an adventure in the Czech Republic that's right for you.