Travel Inspiration: What's New in Romania
We're in regular communication with our friends and colleagues overseas and appreciate their consistent updates so much, we thought you'd also appreciate a first-hand update from the international MIR network. We are tapping this network of guides, tour managers, partners, and staff in our affiliated ground offices to relate their first-hand accounts from MIR's destinations in our new blog series: Reporting in from MIR Destinations.
Recently, our blog introduced you to several of our tour managers. As the world gradually reopens, you may be wondering what's happening in a specific destination you're planning on visiting sometime in the future. This blog series will provide field reports with detailed updates and conditions on the ground.
We have previously shared destination reports from the Baltics, the Balkans, and the South Caucasus & Turkey. This batch is from Central & East Europe. Read a dispatch from some of the countries in this region:
Reporting in from Romania
Information current as of October 19, 2020.
1. Let's start with the status of international flights into Romania – what's the situation?
Adriana: Romania is still under a state of alert, which means that flights are limited. There are international flights arriving from a number of European countries such as France, Germany, and Spain; but US citizens unfortunately cannot travel to Romania at the moment.
Once the state of alert is suspended, restrictions will surely be loosened. The travelers who are arriving these days (mainly from Europe) have still been able to enjoy their holidays, as the restrictions set in place to slow the spread of the virus (see below) have not stopped people from traveling, discovering new places, and living new experiences. These protective measures are in place at the airports and in all hotels, touristic sights, restaurants, and elsewhere.

Helpful links for official, reliable information regarding the current situation in Romania can be found here:
2. What's new in Romania?
Adriana: There's always a reason to visit Romania – even Prince Charles agrees! We have an authentic, traditional culture with welcoming people and lots of sights to see and experience, including legendary Transylvania, soaring castles, painted monasteries, the Carpathian Mountains, and the Danube Delta.
(click image to view larger photo)
Due to the current pandemic, Romania has adopted measures to help slow the spread of the virus and is ready to welcome travelers safely. Hotels have limited the number of guests, restaurants are functioning at 50% capacity, and museums and sites have reduced the number of visitors allowed access at any given time.
We also have a lot of countryside, traditional villages, hiking routes, and other open-air activities – all of which have seen an increased level of interest this year as they are perfect for social distancing.
(click image to view larger photo)
Some other good news is that a new hotel property opened this year in Bucharest. The Moxy Bucharest Old Town hotel is a Marriott property and the first Moxy brand in Romania. Located on Doamnei Street, the hotel aims to revolutionize the traditional hotel experience by offering enhanced mobile services like mobile check-in, a digital key, and mobile chat to speak with the hotel staff. The property also has a bar, video wall, 24/7 food and beverage area, fitness center, and meeting spaces.
(click image to view larger photo)
We are also expecting some new hotels to open later this year and next year in Brasov (a Vogh Hotel and a Radisson property) and in Bucharest (a new Ibis Styles hotel and a Corinthia Grand Hotel du Boulevard). The Accor group also plans to open more properties in Romania, but they have not started construction yet.
In other news, there is a new international airport being built in Brasov that will be the 3rd largest airport in Romania after the airports in Bucharest and Cluj Napoca. They are expecting it to open in 2021.
(click image to view larger photo)
And, for those interested in spooky destinations, the 2021 and 2022 dates for the Halloween party at Bran Castle (popularly known as Dracula's castle) in Transylvania have been announced. Save the date for October 30, 2021 and October 29, 2022 if you want a truly spooktacular experience!
(click image to view larger photo)
3. How strong is the USD these days?
Adriana: There have been some variations in the exchange rate between the dollar and the Romanian Leu (RON) during the past few months as you can see here, but it's held pretty steady. The exchange rate is currently in favor of the dollar at about 4.09 RON to 1 USD. 
Although statistics show that internal prices for fuel, food, and other regular categories of consumption have fluctuated, we haven't noticed any dramatic change as far as touristic services are concerned. We've seen some hotel properties trying to encourage traveling with special offers for this year, and we hope that prices will not increase too much in 2021.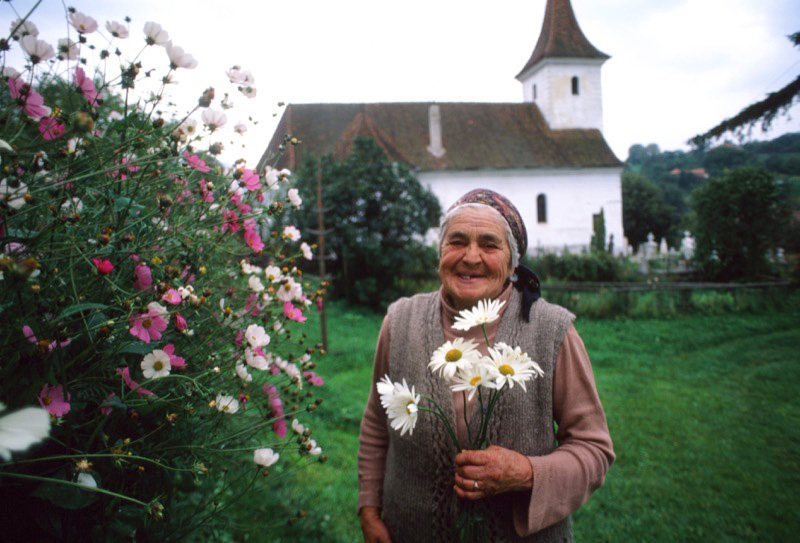 4. What's the first dish and/or beverage you most like to introduce visitors to?
Adriana: When it comes to food and drinks, the main "complaint" in Romania is about the quantity of the portions – never about the taste or quality. We can say that, even without many certificates, Romania is an eco-friendly destination. Vegetables are still grown in the back garden of the house, meat is from animals that eat natural food, and plums and grapes used for beverages are picked from natural orchards and vines.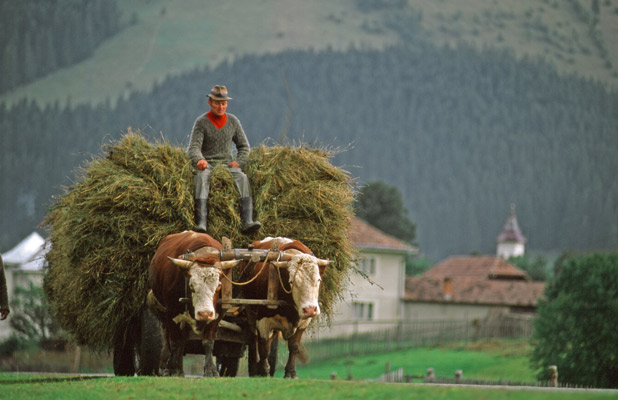 I always like to recommend to visitors that they try our typical drink ­called tuica, which is a plum brandy. The more north you travel in Romania, the stronger the drink is!
And let's not forget about the very good Romanian wines, which are already known worldwide!
(click image to view larger photo)
Meat is also very popular in Romania. It is prepared in many different shapes and is present in a variety of dishes. I would recommend cabbage rolls stuffed with minced meat and rice (sarmale), polenta (boiled maize flour), grilled minced meat rolls (mititei or mici), a large variety of soups, and tasty deserts like the papanasi – a type of doughnut usually filled with cheese and served with sour cream and jam on top.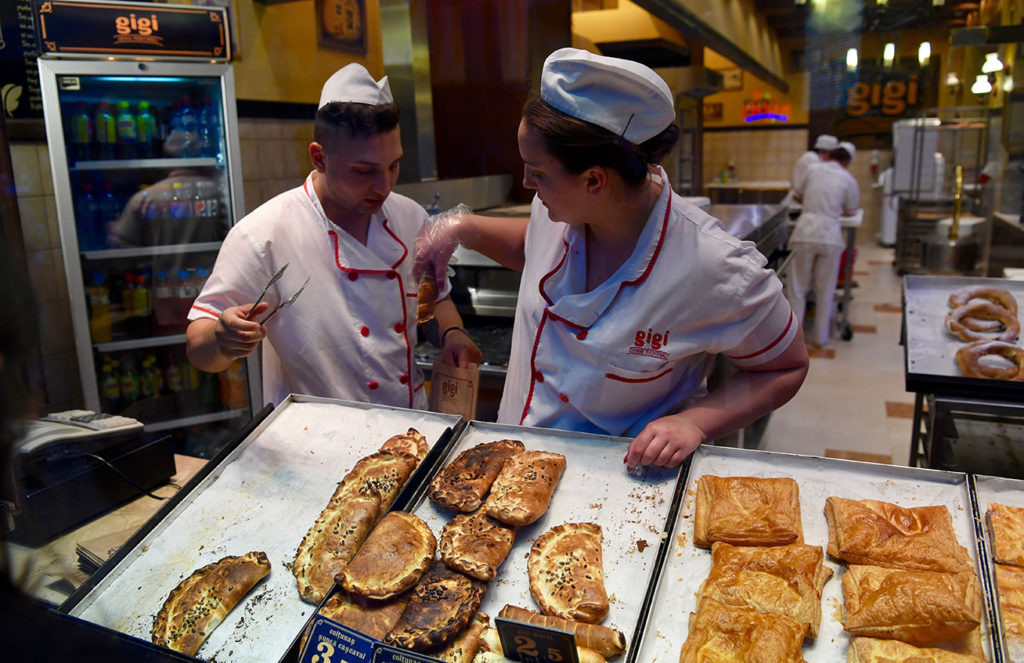 It is our goal to make sure you have many opportunities to taste the traditional cuisine, to ensure you get a full picture of how rich and tasty the food is, and to enjoy a good drink, too. Whether we do this in a traditional homestay where the lady of the house is eager to cook for you or at a local restaurant, it will always be part of the experience of traveling to Romania.
Romania – Village Life, Vampires, and Variety
The highlight of Romania is its countryside, with its many verdant hills, fortified churches of Transylvania, exquisite painted monasteries of Bucovina, the wooden churches and folk traditions of Maramures, and so much more.
With warm hospitality, a varied cuisine, delicious wine, Roman ruins and UNESCO-listed sites, it's no wonder Romania is on everyone's travel bucket list.
Whether you're thinking of traveling sooner or later, don't miss out on the rich history, varied cultural traditions, and dramatic landscapes of Romania. Check out all the travel options for yourself.
Questions about traveling in Romania? Amy Stidger loves planning trips to Romania and is happy to chat anytime.
No matter your travel style, there's a Romania adventure that's right for you.