Traveler Spotlight: What It's Like to Travel to Tajikistan Right Now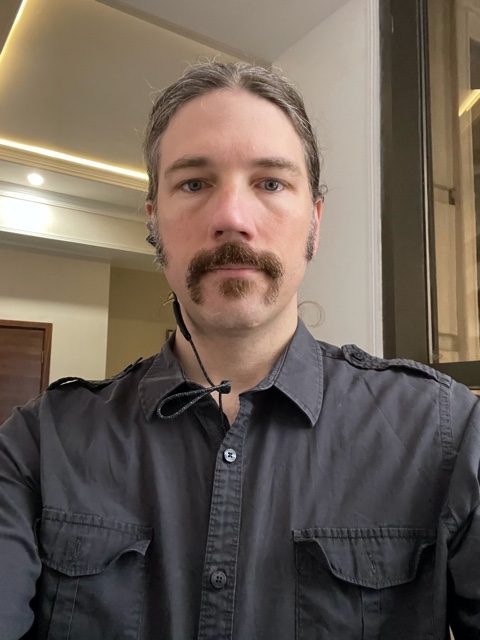 How is it traveling these days? What was it like at the airports?
"I have taken two trips so far this year. The first was to Tajikistan in early April, and the second was to Minnesota this May. The difference in less than two months is incredible. The airports are now much more crowded and the planes are more full. For the trip to Tajikistan, it seemed longer than normal to get checked in for Emirates. This is likely because of the added paperwork with showing a negative PCR test. So allot extra time for getting checked in.
(click image to view larger photo)
Traveling to Tajikistan was pretty painless. A direct, non-stop flight to Dubai, UAE on Emirates from Seattle and then a three-hour flight to Dushanbe, Tajikistan on Fly Dubai. On the Emirates flight to and from Dubai, I had a whole row to myself so I could stretch out and sleep. I chose to do an overnight in Dubai on the way over because I wanted to break up the travel due to recovering from a broken leg. Additionally, my airfare was considerably cheaper when structured that way. I really enjoyed my time in Dubai and hired a guide for a half day bird watching tour. So check your options and consider a layover in Dubai with a little time to explore. Totally worth it."
What was it like entering Tajikistan?
"Entering Tajikistan at Dushanbe airport was as easy or easier than the last time I visited pre-Covid. The line wasn't that long and the added bit of hassle in having to show proof of a negative PCR test didn't really hold me up too much. Similarly, in Dubai I didn't feel that the line was very long and I easily got a taxi at Dubai airport during my layover and was taken to my hotel in no time."
What is it like traveling in Tajikistan right now?
"Tajikistan is pretty much fully open. The sentiment was that they were through the worst of it with COVID and they were mostly back to normal. Most people did not wear masks. For me being unvaccinated at the time, I was pretty concerned about the lack of mask wearing. Now, I would mostly just be concerned about the locals and their health knowing what has been happening in some other parts of the world. I feel pretty confident about my vaccine and would be fine traveling there now.
(click image to view larger photo)
People were VERY excited that I chose to travel. Most everyone had struggled considerably during the pandemic because they lost so much of their income. I think the best part of Tajikistan is getting into rural and remote areas."
How was the food?
"The food is always very good in Tajikistan. Among the traditional Tajik dishes a visitor can expect to try are: Sambusa – samosas, typically with beef/mutton and onion, sometimes with pumpkin or greens; Osh or more formally oshi palav – rice pilaf with beef/mutton, carrots, cumin, onions; and Qurutob – torn up bits of flaky fatir flatbread topped with fried onions, greens, and a sauce made from qurut (sour, hard, salty cheese), sometimes with meat or other vegetables.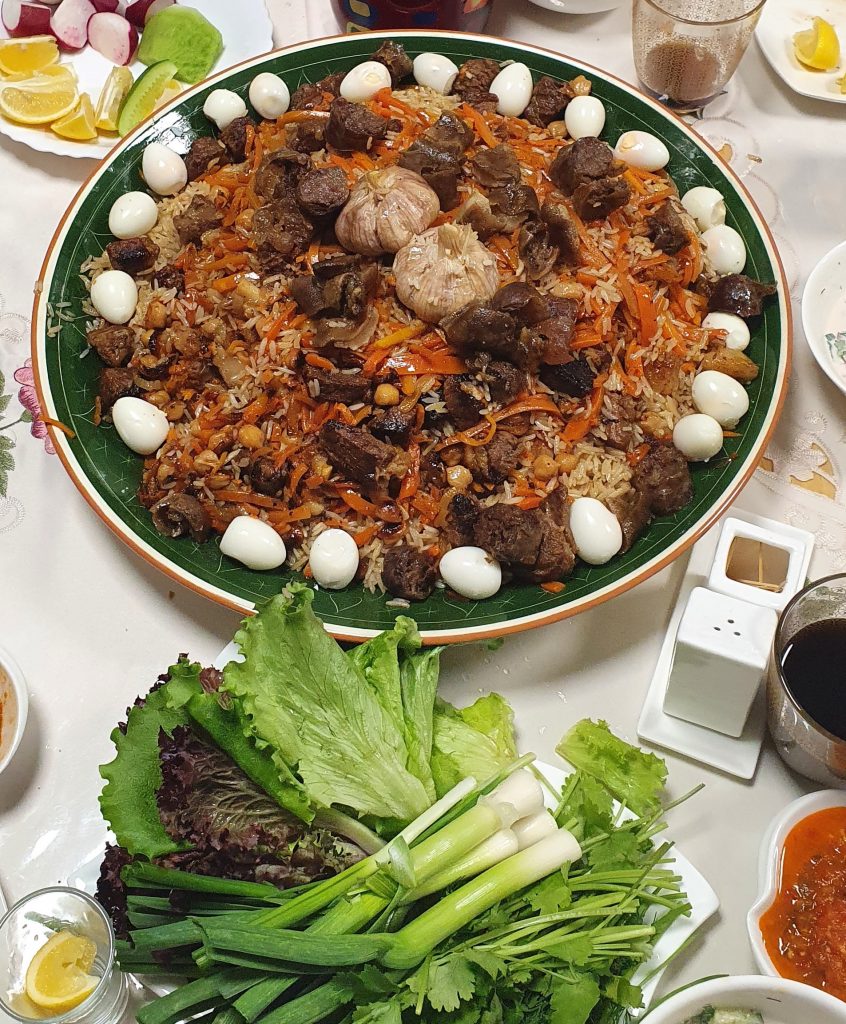 In addition to some of the local Central Asian dishes, there are a lot of Turkish and Georgian restaurants in the major cities. So you can try a few different cuisines while traveling in Tajikistan. I was there in springtime, so there were some nice fresh vegetable dishes featured as well."
Any advice for those thinking about a visit to Tajikistan right now?
"I think it goes without saying, but be sure to get your vaccination before traveling. This is obviously for your own safety, but also for the safety of those you will encounter in Tajikistan. I think you should go and go now. It will only get busier from here on, and the local people really need the business now. I think you will be, like I was, treated especially well because people are excited to have you. Be patient with people's English. They have had a year of not speaking English and they are rusty. Be sure to stay for at least a week or two. There is a lot to see in Tajikistan that is off the beaten path. If you can take the time to get further from the cities you will feel more like you've experienced the country. Also, make sure to hire local guides (which MIR can help you with). There are some great storytellers in Tajikistan who can help connect you to the destination in such a way you would surely miss if traveling on your own."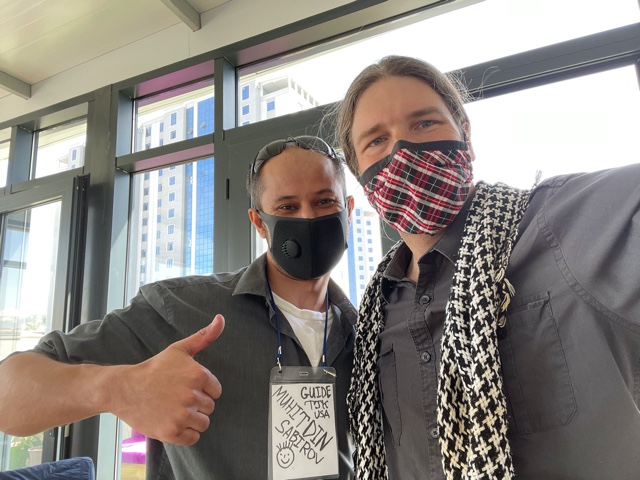 Travel to Tajikistan with MIR
Located in the heart of the Silk Road in Central Asia, Tajikistan is an under-visited destination colored with the influence of Persia and Russia and ripe for discovery. From the Zoroastrian ruins of Penjikent to the stunning vistas on the "Roof of the World" in the Pamir Mountains, MIR can take you on countless adventures here. You'll be far from the beaten path, yet welcomed like long-lost family.
Whether you're thinking of traveling sooner or later, don't miss out on the dramatic mountain scenery and colorful bazaars of Tajikistan.
Chat with one of our destination specialists now!