What To Know Before You Go: Kazakhstan
MIR founder and president Douglas Grimes shares a collection of his insider's tips on what to see, do, and eat in Kazakhstan.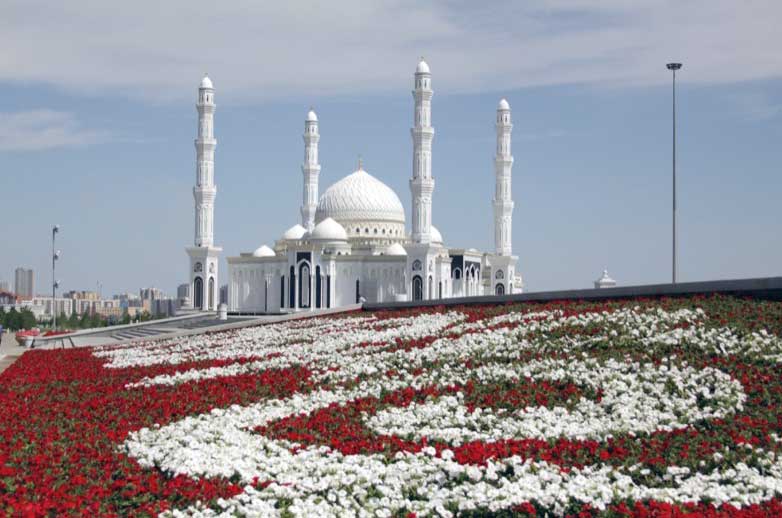 Kazakhstan: You may have heard of it from comedian Sacha Baron Cohen's 2006 mockumentary Borat: Cultural Learnings of America for Make Benefit Glorious Nation of Kazakhstan. But this vast country is nothing like its on-screen portrayal.
Once entirely a nation of nomads, Kazakhstan is now Central Asia's most economically successful country, thriving on the considerable riches it's gained from the oil and gas industries.
Nearly five times the size of France, surprising Kazakhstan lays claim to soaring mountains, boundless steppe, and abundant natural wildlife – attracting attention from adventure-seekers and European elite (like Prince Harry) looking for an off-the-beaten-path destination. Travelers are just beginning to discover its miles of rivers for whitewater rafting, challenging peaks to scale, and endless opportunities for desert and mountain horse treks.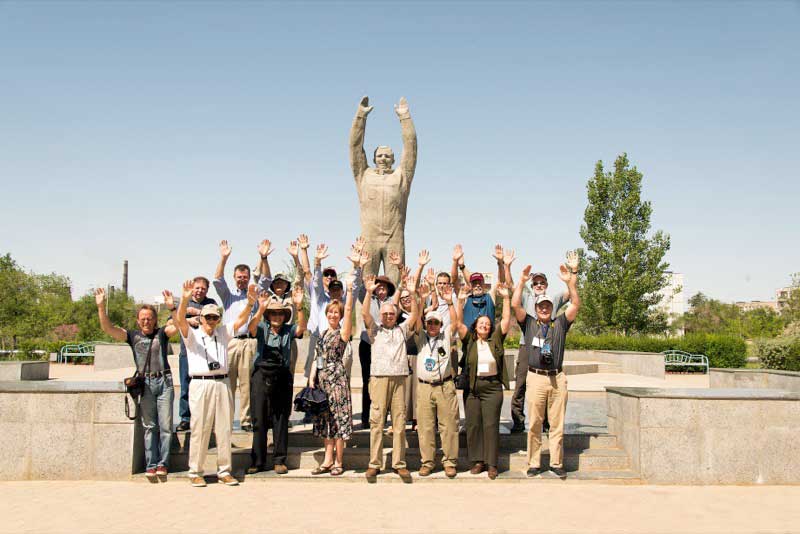 And though Nur-Sultan and Almaty are being transformed into cosmopolitan business centers, some people still cling to nomadic ways by living off the land in yurts and revitalizing the age-old tradition of hunting with falcons. Add bazaars as old as the Silk Road, friendly locals, and the modern wonders of space travel to the mix and you have a fascinatingly diverse and welcoming climate.
About Our Kazakhstan Travel Expert: Douglas Grimes
---
MIR founder and president Douglas Grimes made his first foray into Kazakhstan in 1987, when it was still a Soviet Republic. "I was checking out climbing camps around the Soviet Union, and [the trip] included a stop in Almaty and driving up to Medeo to see the skiing area there."
Doug was immediately hooked by the country's expansive beauty and ancient culture. He and his hand-picked team of specialists at MIR design and support imaginative small group tours and independent travel not only to Kazakhstan, but along the rest of the Silk Road in Central Asia.
MIR makes it simple to travel to challenging places like this. With an affiliated office in nearby Uzbekistan, MIR has a roster of contacts throughout the region that can take you to places that you didn't even know you wanted to go.
Kazakhstan: Where to Go and What to Do
---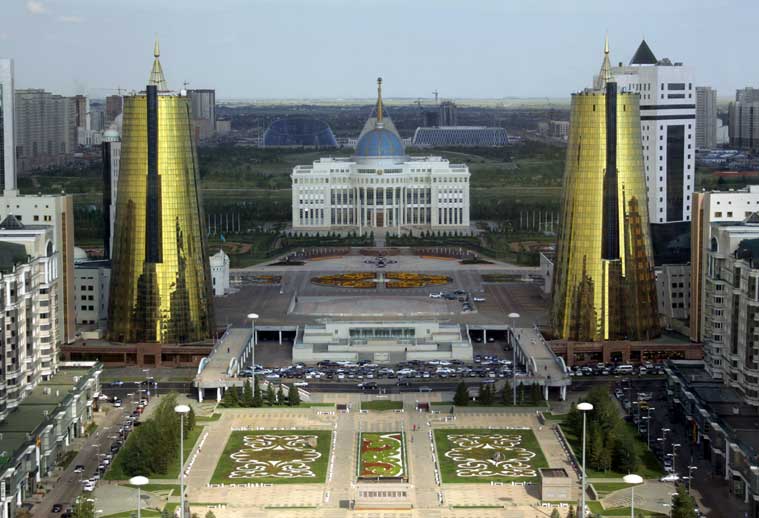 Essential
Be sure to take a day or two to visit Nur-Sultan, Kazakhstan's futuristic capital. Since President Nursultan Nazurbaev moved the capital there from Almaty in 1997, the city has undergone a massive transformation from sparsely populated steppe to ultramodern metropolis. The architecture is unusual, maybe even a little bizarre, but it's an excellent opportunity to see a modern city come to life before your eyes.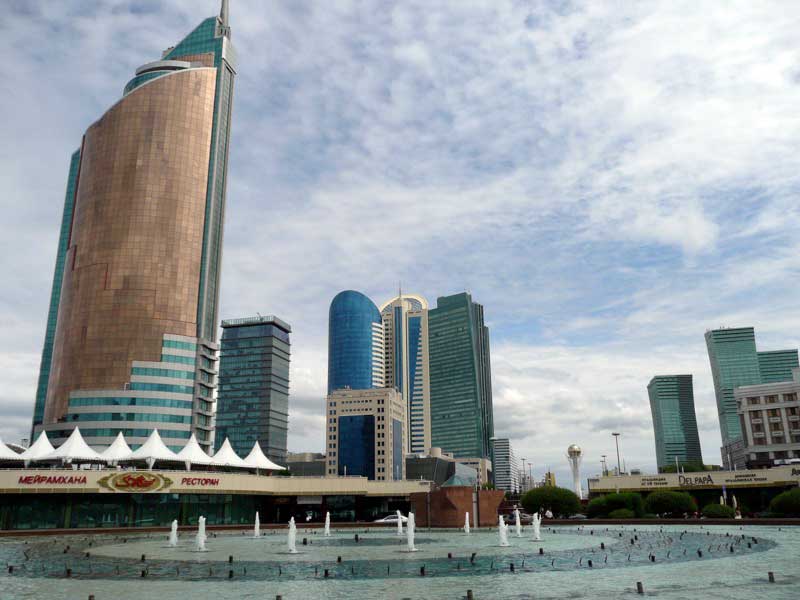 Also, take a quick trip to Turkistan, one of Kazakhstan's oldest cities (its 1,500th anniversary was celebrated in 2000). The medieval buildings and ruins you can still find here are worth the visit alone, but the big draw is the Mausoleum of Sufi mystic Khoja Akhmed Yasavi, the first Turkic Muslim holy man. He was influential in spreading Islam across Central Asia and helped make Turkistan an important center of learning and pilgrimage. In the late 14th century, Tamerlane, the famous conqueror and founder of the Timurid dynasty, commissioned a massive mazar, or tomb, to be built over Yasavi's grave. Today, the complex has the largest existing dome in Central Asia and is Kazakhstan's first UNESCO World Heritage Site.
Adventurous
Kazakhstan is a nature-lovers paradise, with some of the most beautiful mountains, amazing waterfalls and lakes, pristine meadows ,and jaw-dropping scenery in the world. Horseback riding, skiing, hiking, bird watching, and falcon-hunting are just a few of the adventurous activities we love to arrange for our travelers.
The National Parks around here are incredible, with beautiful trails and a chance to see the traditional homes and lifestyles of the Kazakhs. One of the best is Altyn Emel State National Park, about a two-hour drive from Almaty. It's a great place to spot native Central Asian wildlife like the red wolf, the berkut (or golden eagle) and the kulan (a wild ass). You'll also find some of the most stunning sights in Kazakhstan here – caves, waterfalls, an ancient Scythian necropolis and a natural phenomenon known as the Singing Dunes, large sand dunes that hum and vibrate during dry weather.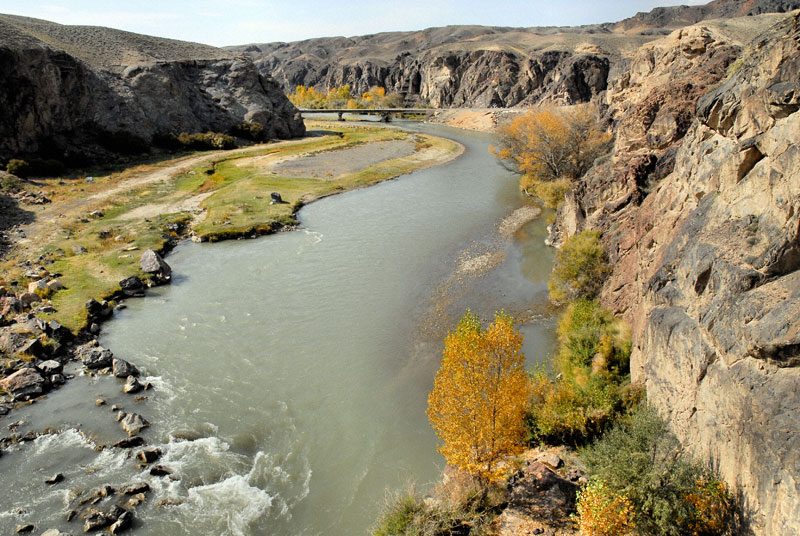 Some of our favorite things to organize are rafting and kayaking excursions. Charyn Canyon and the Ili River are the most popular spots and the easiest for beginners, since the rapids here are not very dangerous, but more experienced rafters and kayakers can find options in the Altai Range. Charyn Canyon also makes for a great day trip for photographers, even if you're not into rafting.
Bragworthy
If you've ever dreamed of space travel, there's no better way to get up close and personal with it than to visit the Baikonur Cosmodrome, Russia's space launch facility on the remote steppe of Kazakhstan. (Russia leases the sparsely-populated steppe land from Kazakhstan to run their space program.)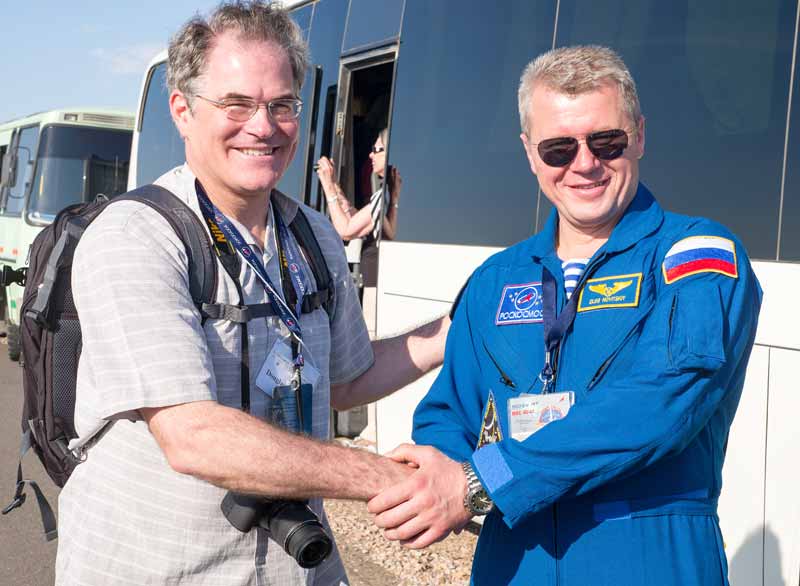 I've been fortunate enough to have visited it several times as Tour Leader on our Inside the Russian Space Program tour, which guides travelers through the once highly classified world of Russian space travel. We've arranged meet-and-greets with Russian cosmonauts, behind-the-scenes tours of Star City (the premier Russian training center near Moscow) and exclusive access to briefing sessions and press conferences. The highlight, of course, is watching the Soyuz rollout and the thrilling manned launch of the Russian Soyuz spacecraft from a special VIP viewing area in Baikonur. It's a once-in-a-lifetime opportunity.
Local Color
Almaty and Nur-Sultan are cities full of beautiful parks and fountains – perfect for a lazy Sunday. In Almaty, there are several great places to sit by the water, cool off and people-watch: in front of Republic Square, near the Central State Museum and Kasteyev Art Museum, and at Panfilov Park. The surrounding parks around Baiterek and the Presidential Palace in Nur-Sultan are also great places for a quiet afternoon stroll.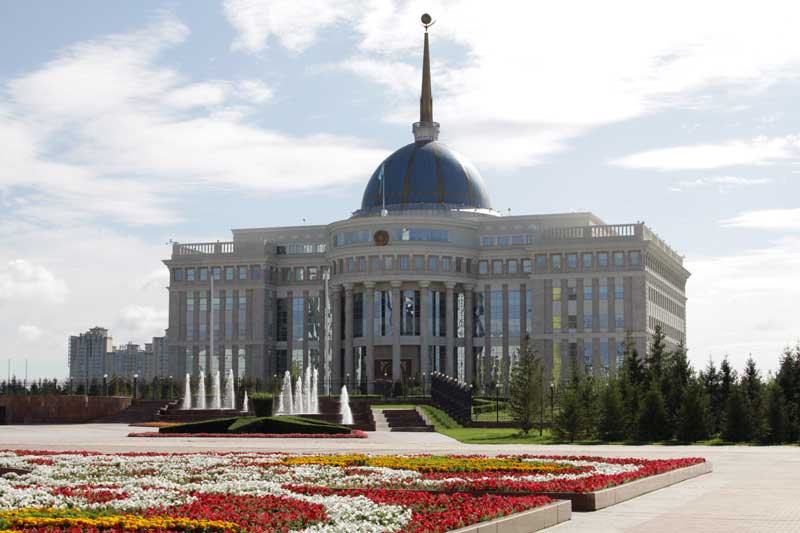 Kazakhstan: The Inside Scoop
---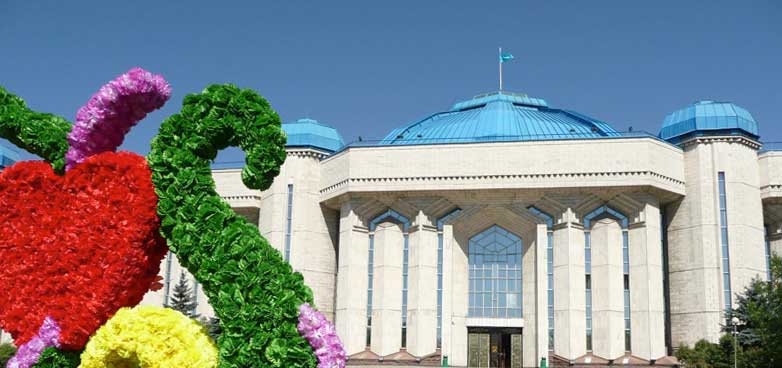 To Everything There Is A Season: When To Go ­
Travel to Kazakhstan in the spring months of April-May or the fall months of September-October. The weather is not too hot at that time of year, with daytime temperatures only reaching the low 60s and 70s.
(click image to view larger photo)
November through March is generally frigid and snowy, but if winter sports are your thing, Kazakhstan is home to the Medeo Sports Complex and Chimbulak Ski Resort – both about a 30-minute drive from Almaty. Though they are small, the sunny days and good, crisp snow draw skiers, snowboarders, and ice skaters from all over the world to Medeo and Chimbulak (including Prince Harry in 2014). It's no wonder that Almaty was a strong contender to host the 2022 Winter Olympics.
In July and August, the weather can definitely be described as hot – but it's a dry heat.
Oh, Snap: Best Photo Opp
My favorite spot has to be Kok-Tobe Hill on the outskirts of Almaty at sunset. Take the aerial tramway up to the top and you'll be rewarded with absolutely gorgeous views of the Alatau Mountain Range and the city itself.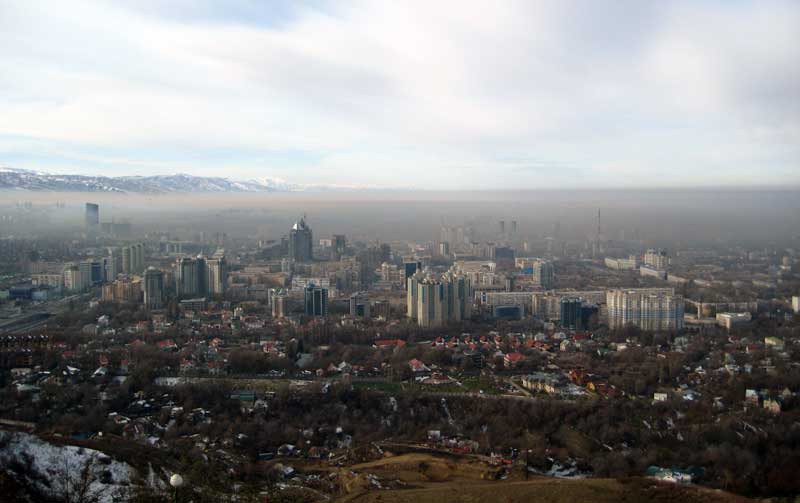 Souvenir Savvy: Local Treasures
Kazakhs are well known for their beautiful craftsmanship: traditional clothing, wall hangings, cotton or silk quilts, blankets, and jewelry all make wonderful buys. Do as the locals do and head to Green ("Zelyony") Bazaar, one of the biggest and best markets in Almaty.
Be cautious about buying "antiques" that aren't certified in any way. A MIR guide can help you untangle any specialized regulations. Don't be shy about bargaining with the vendors, either – it's highly encouraged!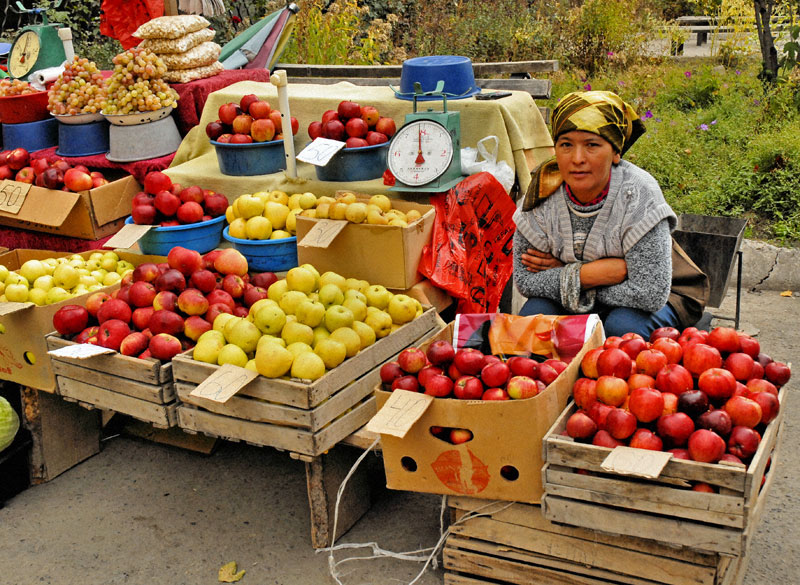 While you're there, be sure to purchase some of the many varieties of apples Almaty is famous for. (Almaty's name means "the place with apples," and scientists believe this may be the place where apples were first domesticated.) You can't take them on the plane ride home, but they make for a delicious snack while browsing the market stalls, and most vendors will let you sample everything for free.
Pack This
Good shoes! Almaty and Nur-Sultan are very walkable cities, but some of the sidewalks are uneven. If you plan to go hiking or horseback riding, bring the right boots for the trails, and bring sturdy waterproof shoes if you'll be river rafting. Sunblock is a must during the spring and summer, as the sun can get really intense.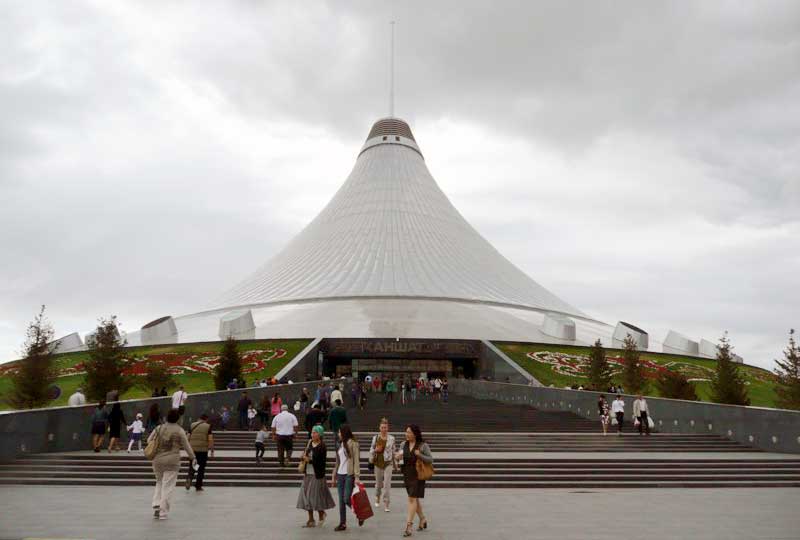 Oops: Travel Bloopers
It's best not to arrive in Kazakhstan without a transfer to your hotel. Taxi cabs don't really exist in this country. Some locals get around through a system of "ride sharing" by extending their arm and pointing their index finger to the street, waiting for someone to stop and offer a ride (for a fee, of course.) I don't recommend that you try this, particularly at the airport, since many of the drivers standing at the exit to the terminal aren't licensed.
Take Note
Although Kazakhstan's touring infrastructure has improved dramatically over the years, it's still not quite up to Western standards. It all depends on where you go: Almaty and Astana are very comfortable, but if you venture farther afield you can expect bumpy dirt roads on overland journeys, unpaved sidewalks, possible issues with plumbing, and variable quality and availability of public restrooms.
Finally, remember to carry your passport with you in Kazakhstan; don't leave it in your luggage. You may need to show it to local officials.

Kazakhstan: Where to Eat and Sleep
---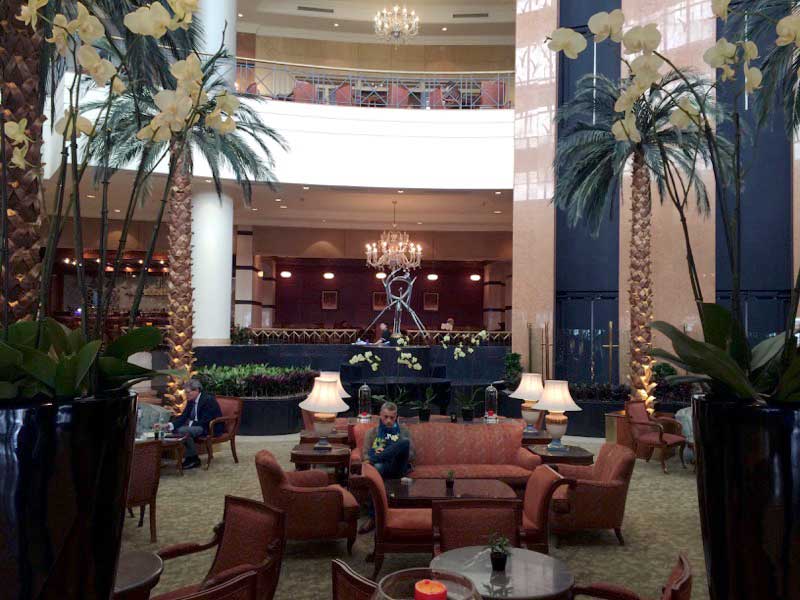 Hotel Best Bets
Believe it or not, hotels in Kazakhstan are shockingly expensive. To get the most bang for your buck, look no further than the five star InterContinental Almaty, one of the best hotels in the city. The service is top-notch and the location is superb, right in the center of town opposite the Presidential Palace and close to many of the city's best sights. A Turkish bath is available at the onsite spa, and the French-inspired Belvedere Grill offers beautiful views of the mountains from its rooftop terrace. (The glitzy Ritz-Carlton Almaty is the top property in town right now, but the InterContinental is a better value.)
Still want a great experience without the hefty price tag? The Dostyk Hotel is your best bet, with comfortable, modern guestrooms and a great location in the heart of Almaty's historic core.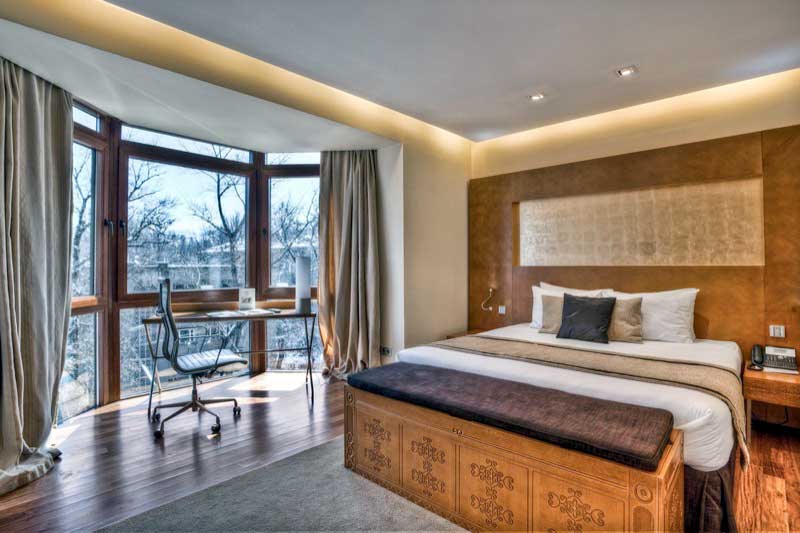 Local Larder
Look to the market stalls, hole-in-the-wall cafes and street vendors for some of Kazakhstan's best cuisine. The food is delicious, authentic and often the most affordable you can find. The quintessential favorite is lagman, a spicy meat and vegetable dish made with tender handmade noodles and smothered in delicious, savory broth. It's one of the country's signature dishes, and though you'll find it in high-end restaurants, it's far better from street vendors, who often make it using generations-old family recipes.
Other favorites include manti (dumplings topped with yogurt or sour cream), samsa (the Central Asian version of the samosa), shish kebabs and classic Russian dishes like solyanka (a spicy and sour soup). If you're feeling particularly adventurous, try the local koumiss (fermented mare's milk) or any of the specialties made with horse (!) meat. Just know that Kazakhstan's cuisine may be a little challenging for a strict vegetarian.
Foodie Alert
When a splurge-worthy dinner is in order, Almaty locals-in-the-know head to Olivier Restaurant & Bar. Breakfast and lunch here are great, but the dinner menu truly shines with its innovative blend of Kazakh, Russian, European and Japanese ingredients. Try any of the dishes made with Kamchatka crab – what a treat!
Travel to Kazakhstan with MIR
MIR has 30 years of travel experience in Kazakhstan, and has an accredited office in Central Asia. MIR has a roster of contacts that can take you to places that you didn't even know you wanted to go. Our full service, dedication, commitment to quality, and destination expertise has twice earned us a place on National Geographic Adventure's list of "Best Adventure Travel Companies on Earth."
MIR's expertise can get you to challenging places hampered by fluctuating flight routes, complicated visa regimens, and ever-changing border requirements.
You can visit Kazakhstan with MIR a number of ways: on a small group tour, on a rail journey by private train, or on an independent trip put together just the way you want it.