9 Favorite Sites on MIR's "Balkan Odyssey: Crossroads of Culture" small group tour
Veteran MIR tour manager Martin Klimenta, from the Czech Republic, just returned from leading our September 2021 Balkan Odyssey small group tour, a trip he's led for many years. We caught up with Martin to find out just what keeps calling him back to the Balkans.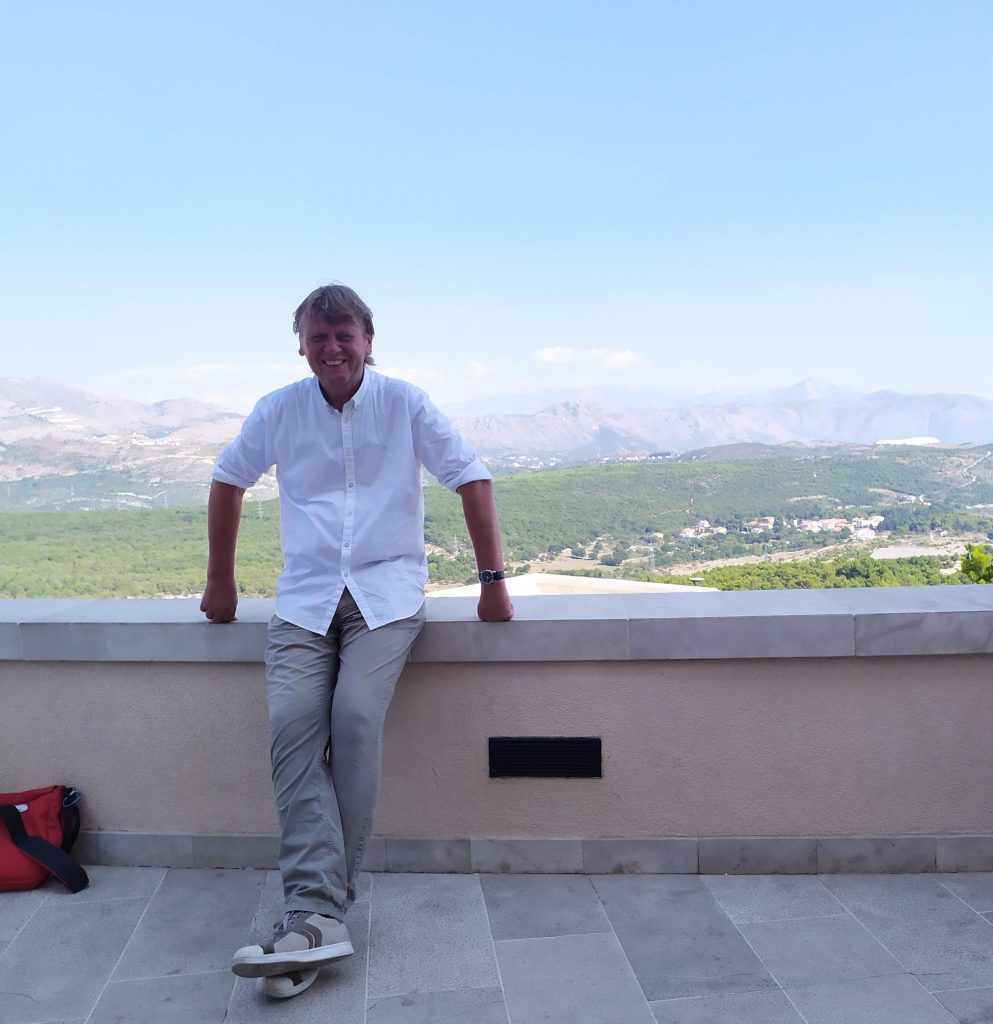 I returned recently from leading a pioneering COVID-era MIR group departure to the Balkan countries of Serbia, Bosnia and Herzegovina, Croatia, Montenegro, Albania, North Macedonia, and Kosovo – Balkan Odyssey: Crossroads of Cultures. This was not my first trip to this fascinating part of Europe, but I enjoyed it as much as our travelers experiencing it for the first time.
The itinerary MIR has developed gives wonderful insight into this region, its varied geography, ethnography, and overlapping religions – a region that I never tire of and to which I long to return.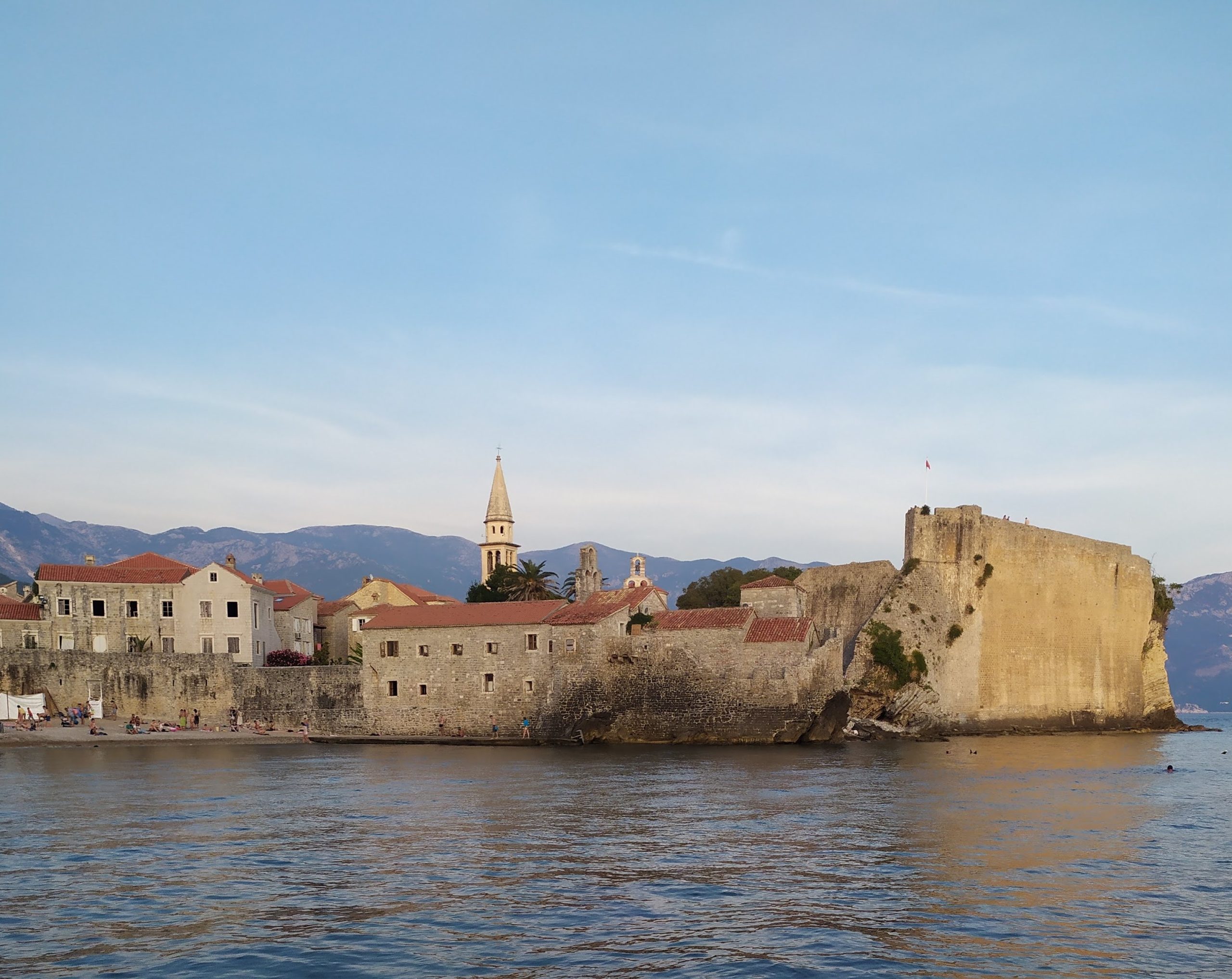 Here Are My Nine Favorite Places On This Journey:
1. Zemun – A Village-like Suburb of Belgrade, Serbia
---
The tour begins in the vibrant Serbian capital of Belgrade, once the capital of Yugoslavia, which loosely translated means "The Glory of all Slavs." My favorite sight in Belgrade is the little community of Zemun on the outskirts of the city and located on the banks of the Danube River. Once the southernmost outpost of the Austro-Hungarian Empire, Zemun still maintains its old imperial Habsburg charm and has a very atmospheric farmer's market where one can find an endless variety of fresh produce as well as freshly caught fish from the Danube.
(click image to view larger photo)
2. The Soul of Bosnia: Sarajevo
---
Moving along we reach Sarajevo with its multicultural city center, where East meets West. Every time I am there, I am reminded of the tragic story of Sarajevo during the siege in the early 1990s. My spirits are then lifted by thoughts of the Winter Olympic Games of Sarajevo in 1984. These were the first Olympics to be held in Eastern Europe.
(click image to view larger photo)
3. Old Bridge in Mostar, Bosnia and Herzegovina
---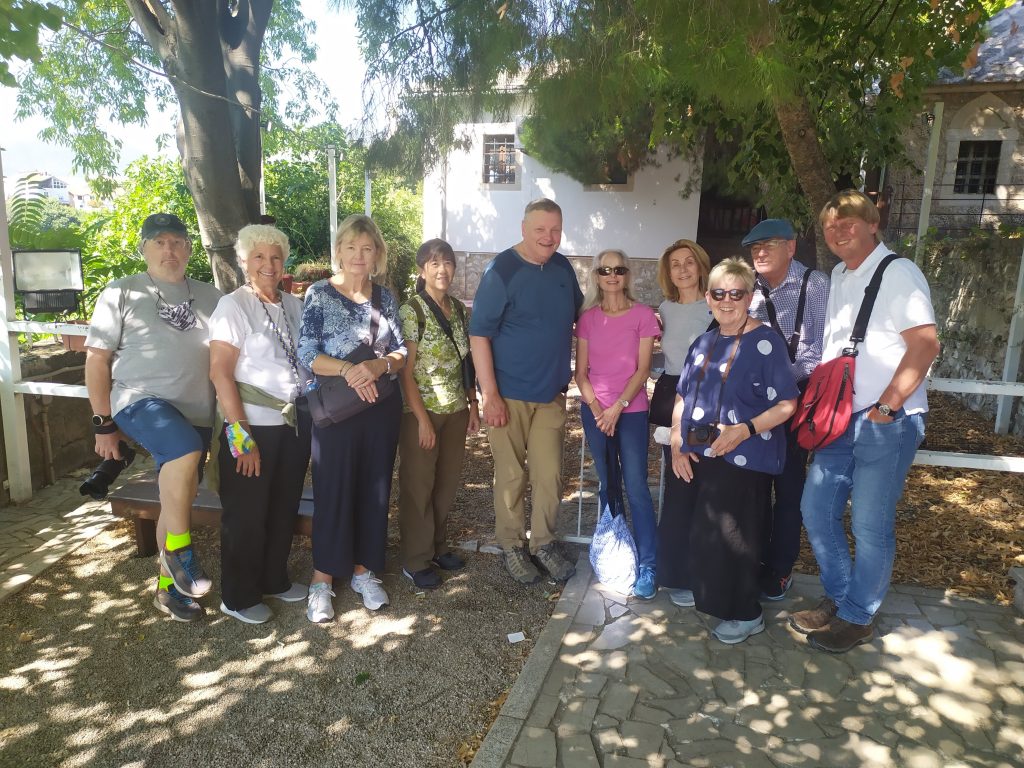 In Mostar, Bosnia and Herzegovina one side of the Neretva River is dominated by the sleek tower of a Franciscan monastery, while on the opposite side one can see minarets and mosques and feel (and taste!) an Ottoman influence. Can you think of any other such place? Truly, two different cultures are literally an Old Bridge apart in Mostar. I would definitely rank the town as one of the top highlights of the trip.
(click image to view larger photo)
4. Blagaj Dervish Sanctuary, Bosnia and Herzegovina
---
A stone's throw from Mostar one can visit the amazing and rarely visited Dervish sanctuary of Blagaj. The little structure is glued to a rock, almost floating in the air above a scenic turquoise lake. Many little restaurants nearby offer mouth-watering local specialties such as pljeskavica – basically, a Bosnian version of the hamburger. They are wonderfully flavored and always accompanied by a selection of fresh vegetables and tasty pita bread.
(click image to view larger photo)
5. The Mediterranean Atmosphere of Croatia's Dubrovnik
---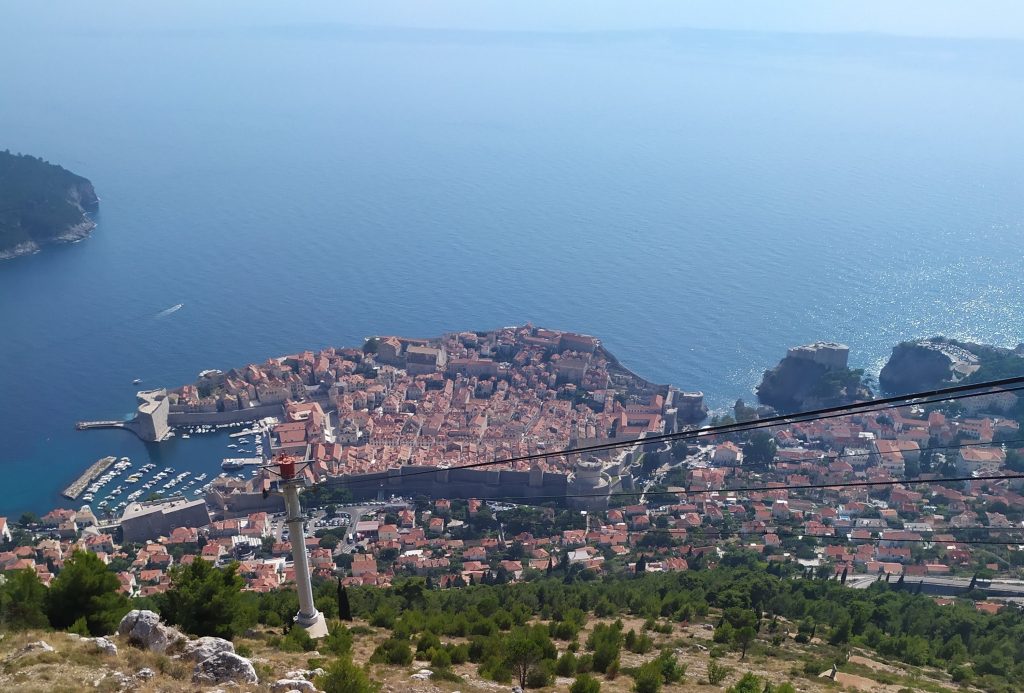 As we cruise further south over the Dinaric Alps towards the Adriatic Sea the climate changes and becomes more Mediterranean. Our destination is Dubrovnik. Without a doubt Dubrovnik is my favorite city in Dalmatia, Croatia's narrow coastal region. The city itself is a gem with narrow streets decorated with drying laundry, plentiful restaurants, and massive fortifications and walls overlooking the waters of the Adriatic Sea. A visit to Dubrovnik is not complete without a delicious lunch at Proto Fish Restaurant, which has earned a Michelin star. Sit on the upper terrace for a light lunch or dinner, and sip on great Croatian Žilavka white wine while enjoying the views of pedestrian traffic below. This is an experience that you won't soon forget.
(click image to view larger photo)
6. Montenegrin Fjords in the Bay of Kotor
---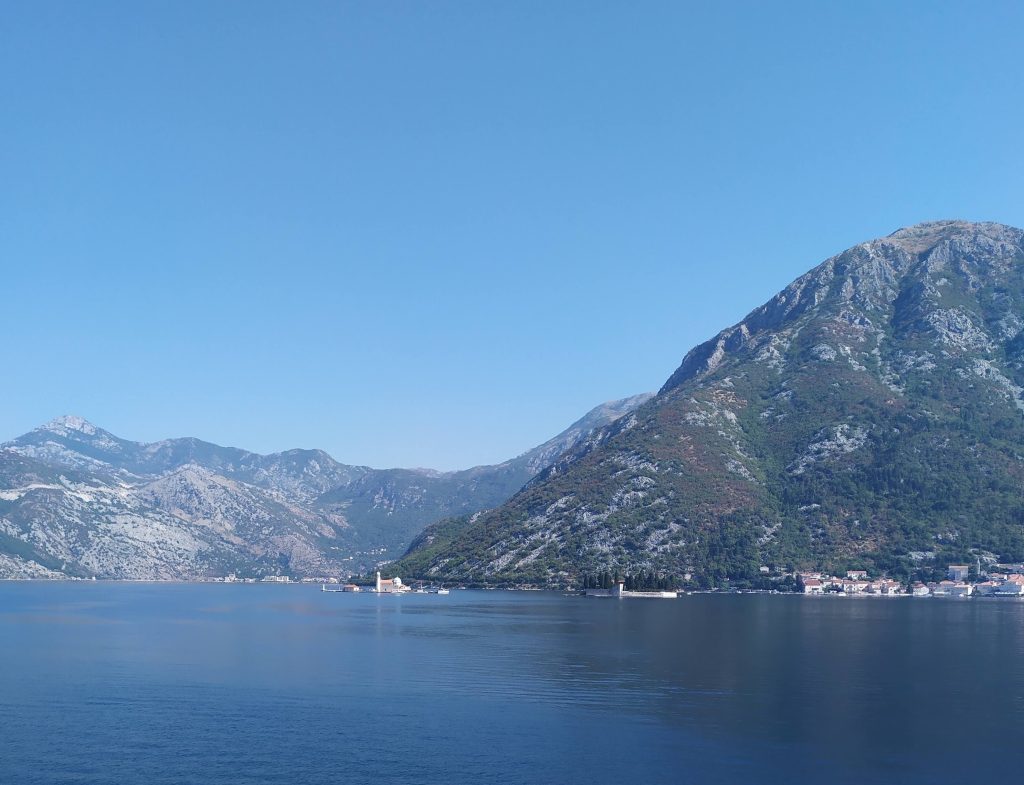 Though this trip covers a whopping seven countries, it still manages to be well-balanced and well-paced. After two full but relaxing days in Dubrovnik, we are back on the road again headed for Montenegro, a country whose unusual name means simply "Black Mountain." Make sure to check out the Montenegrin national flag before you go! In my opinion, it is one of the most visually impressive flags around. If you thought fjords were only found in Norway you will be surprised to find a gorgeous one in Montenegro as well. Known as the Bay of Kotor, this unique water inlet has been used as a hideaway by warships and submarines over the centuries.
(click image to view larger photo)
The charming town of Kotor was known by the Venetians as Cattaro. It is connected to the former capital of Montenegro, Cetinje, by a zig-zag road that is even today just barely wide enough for a donkey cart. The road is referred to as "Ladder of Cattaro" and ascends from sea level to some 3,000 ft in just a short 45-minute drive. This is definitely the most scenic portion of the trip with breathtaking views of the Bay of Kotor down below.
7. Albania's Undiscovered Gem, Berat
---
Albania is still perceived by many as a reclusive Balkan country struggling to compete with its neighbors. This is no longer the case. I have had the opportunity to see Albania's development over the last decade and every time I am back, I am amazed by the huge leaps forward this former "North Korea of Europe" has made. I even took my personal vacation this year in Albania!
Friendly people, improving infrastructure, great food, and comfortable hotels – these are among the newly-developed assets modern-day Albania has to offer. My favorite place here is undoubtedly Berat – nicknamed the city of 1,000 windows and on the UNESCO World Heritage list. Our hotel there exudes history and atmosphere. Dinner served on the terrace with a backdrop of illuminated minarets is another highlight in and of itself.
(click image to view larger photo)
8. Lake Ohrid, North Macedonia
---
As the trip unfolds, we continue on to North Macedonia, formerly known as FYROM, an acronym for the Former Yugoslav Republic of Macedonia. The country acquired its new name only recently in response to Greek diplomatic demands. Lake Ohrid is a hidden gem that cannot be missed when in the Balkans. The area is known playfully as the "European Jerusalem." And for good reason – churches decorated with outstanding artwork abound here. The lake itself is stunningly beautiful and is home to an indigenous fish akin to trout or salmon. A meal featuring this delicious delicacy is another trip highlight.
(click image to view larger photo)
9. Kosovo: Europe's Newborn Country
---
This trip is truly full of surprises. The final four nights of the journey are spent in Skopje, North Macedonia's capital. Did you know that Skopje translates to "with a spear?" On one of these final days, we venture on a day trip into Europe's newest country: Kosovo. Though still not fully recognized, Kosovo is a dynamic country and is rapidly developing. It has a largely Albanian-speaking population and boasts some unique sights.
The sight I enjoy most is probably the building of the National Library of Kosovo in the capital city of Priština. The library dates back to 1982 and is built in the Yugoslav Brutalist architectural style.
(click image to view larger photo)
It has won accolades as "one of the world's least attractive buildings." I must say though that the building is so ugly that it is beautiful. See it for yourself and make your own judgment. You will not be sorry. The Balkans have a tremendous amount to offer curious travelers and we would be honored to have you as our guest in this part of the world.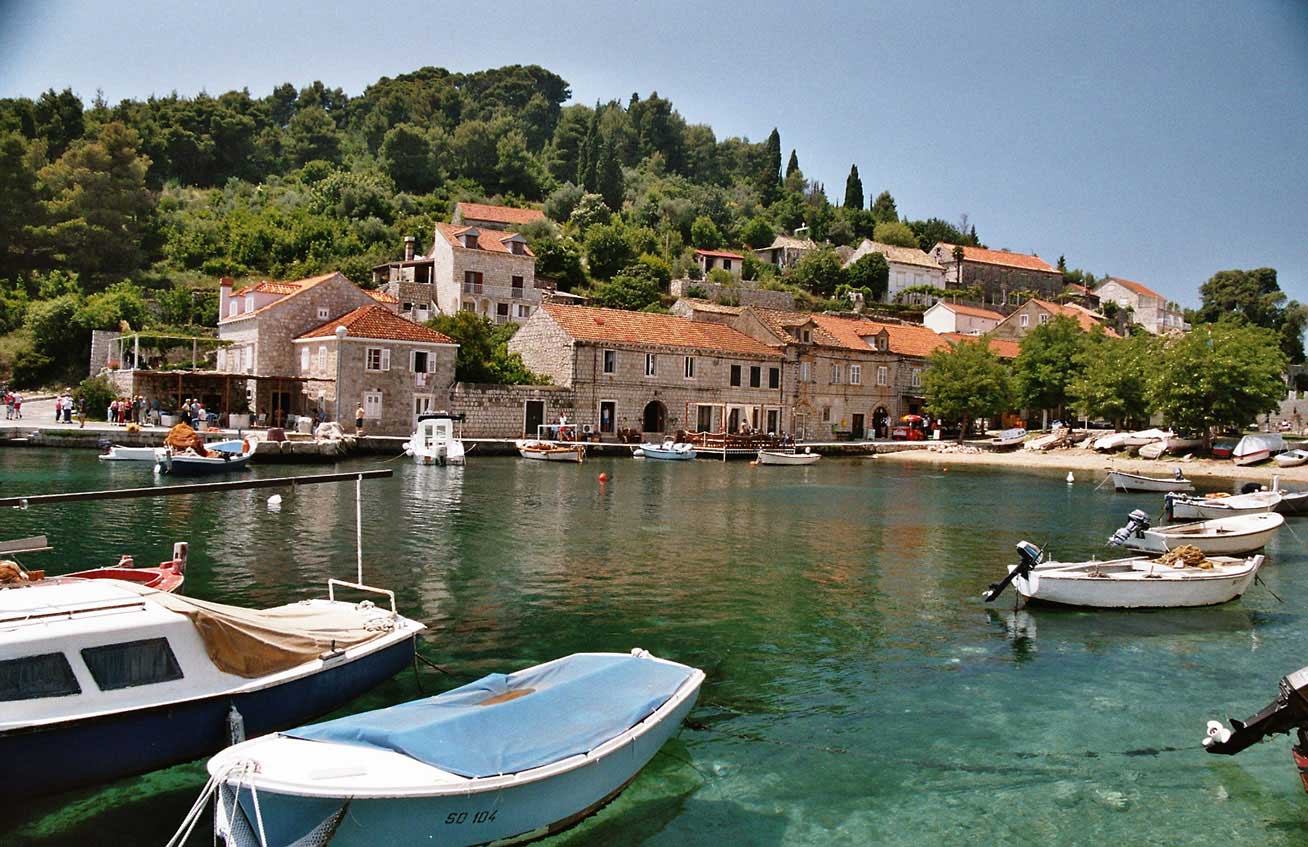 Travel to the Balkans with MIR
MIR has nearly three decades of Balkans travel experience with on-the-ground support, guides, and tour managers that clients rave about. Our full service, dedication, commitment to quality, and destination expertise have twice earned us a place on National Geographic Adventure's list of "Best Adventure Travel Companies on Earth."
You can travel with MIR through the Balkans on these multi-country small group tours and private adventures: Balkan Odyssey: Crossroads of Cultures small group tour, Essential North Macedonia & Kosovo, or Essential Balkans.
Or, MIR can build a custom, private trip with endless possibilities, tailored to your specific interests.
Chat with one of our destination specialists now!