Traveler Spotlight: What It's Like to Travel to the Balkans Now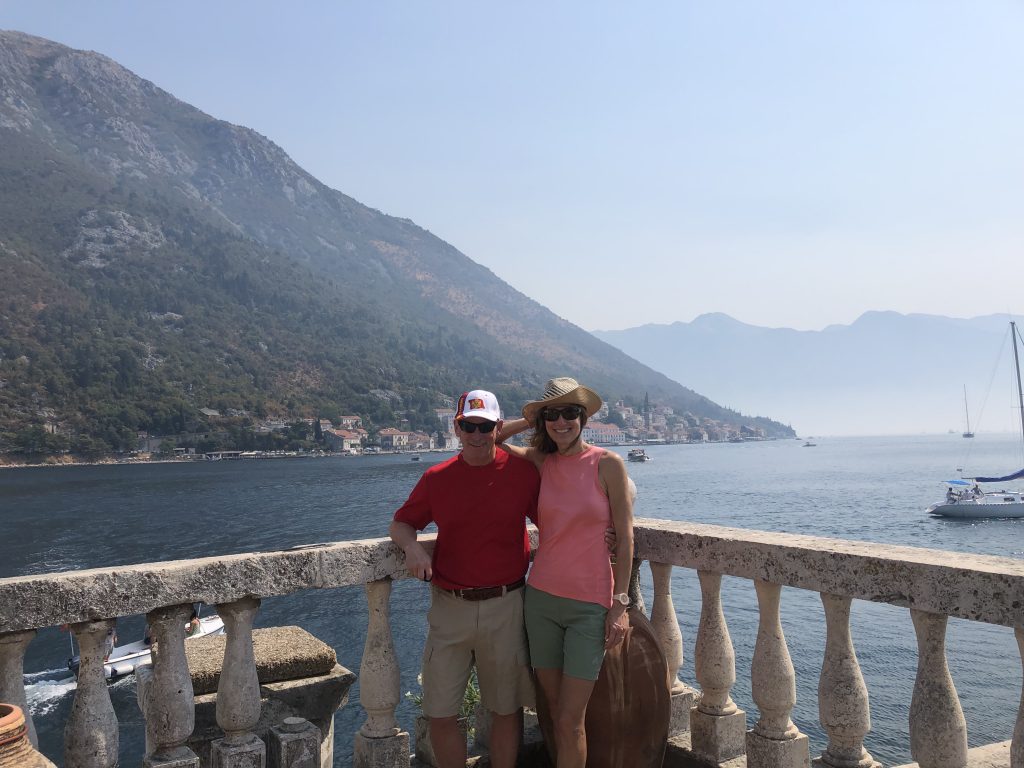 How is it traveling these days?
Honestly, it was much easier than we expected. We flew Lufthansa from Detroit to Frankfurt and onward to Split. We only had to show our vaccine card at check in, in Detroit. No Covid test was required for Lufthansa for entry into Germany or Croatia if you are fully vaccinated, although MIR recommended we get a negative PCR test as a precaution which we did, as requirements can change at any time.
What was it like at the international airports?
The transfer of our outbound flight was very easy. We landed and departed from the "transfer" area/terminal (Z gates) in Frankfurt so there was no need for us to go through customs to enter the EU for our onward flight to Split, Croatia.
We again transferred through Frankfurt from Dubrovnik in the same transfer terminal for our flight home. We had to show our negative Covid test (required to enter the USA) at the counter in Dubrovnik, and again at a special screening line in Frankfurt which, at the time we passed through, was chaotic. Once again, we did not have to go through customs at Frankfurt, which was great and a time saver.
What was it like entering Croatia?
Piece of cake! No documentation was requested when we got off our flight. We went through Croatia immigration and customs with no issues. It's always wonderful to exit the international baggage claim area and see your name on a sign! Our MIR-provided driver was there waiting for us, ready to begin our journey.
What was it like traveling throughout the Balkans as a tourist right now?
Other than mask requirements at certain times, there were really no issues as it relates to traveling during a pandemic. Croatia was completely open; Bosnia and Serbia requested masks in the hotels; North Macedonia implemented new Covid restrictions while we were there, so we had to show our vaccine cards to eat in (or outside) at a restaurant; and Kosovo, Albania, and Montenegro only had the mask requirements for the hotel lobby and some shops, not restaurants.
Border crossings are another story. They can take hours! What should have been a 5 hour drive from Sarajevo to Belgrade took 8 hours. Patience is important and so are a good book and snacks. [Note: the month of August is high season for residents of the Balkans to go on vacation, and this border crossing is particularly popular with the locals.]
We had the luxury of a private car and driver for our entire trip. This was, in my opinion, the best way to experience these countries – allowing for unfettered, one-on-one interaction with our guides as well as locals. We could make any unplanned stops we wanted to make or shorten a day if we wanted to just relax at our hotel. Anything is possible on a private journey.
Joanna, our travel planner at MIR, worked with me very closely until the day before our trip to ensure all of the special additions to our journey were scheduled to our satisfaction and that everything was double confirmed. We could not have asked for a better driver, vehicle, or guides as provided by MIR. Each and every person was truly outstanding and created a lasting connection with us.
Additionally, MIR's local agent in the Balkans was excellent. We had a situation on a Sunday night that had to get resolved before our transit to the next country and the local agent was completely on top if it and had a resolution almost immediately.
Any strong impressions about any of the 7 countries you visited? What stood out? What were your top highlights?
For this trip to be worthwhile, it's important to understand the recent history of these countries and what challenges they are facing today. It's easy to be a tourist in these countries and admire the churches, mosques, and scenery because it's all interesting and beautiful. But to really dig deep and connect with your guides and the locals, it's important to do some homework.
Sarajevo for us was a highlight in many ways. Our guide, Samra, is a survivor of the siege so to hear her story and see the city through her eyes was unforgettable.
Pristina, Kosovo was another highlight. What these people went through and to see the way the city has been re-born and the optimistic attitude everyone has is truly amazing. The word "NEWBORN" is spelled out in the middle of the city for everyone to experience the re-birth of this nation.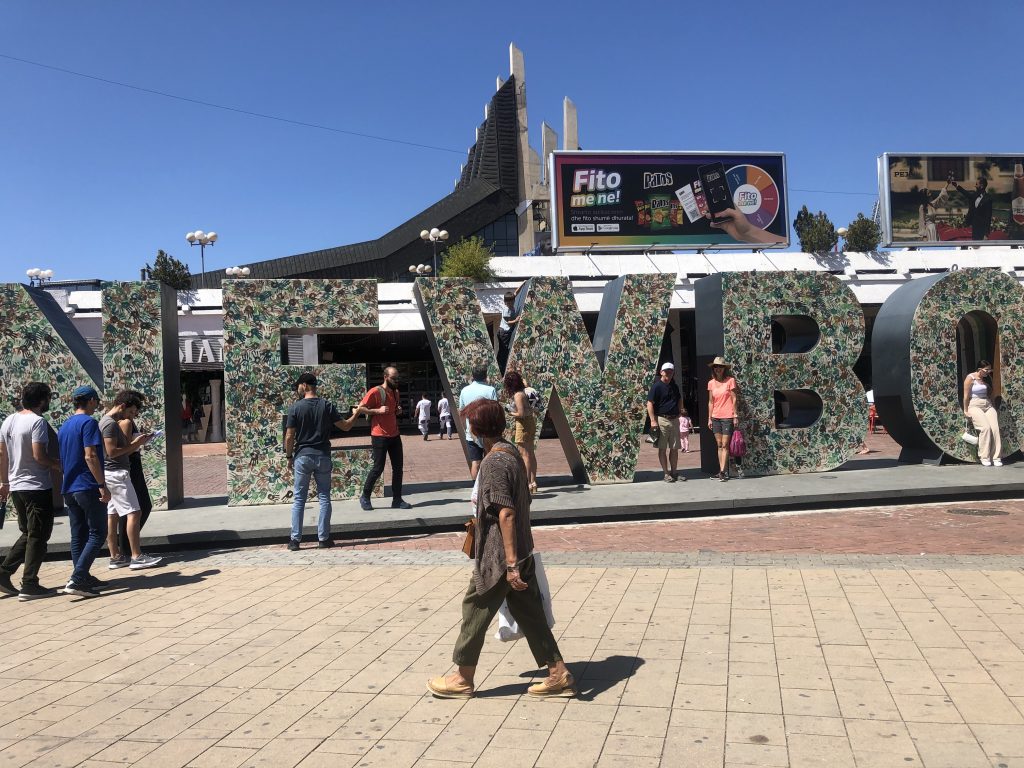 Here is a photo of me and my husband in front of a memorial to President Clinton. Kosovo is forever grateful for his help. American flags are everywhere in the city.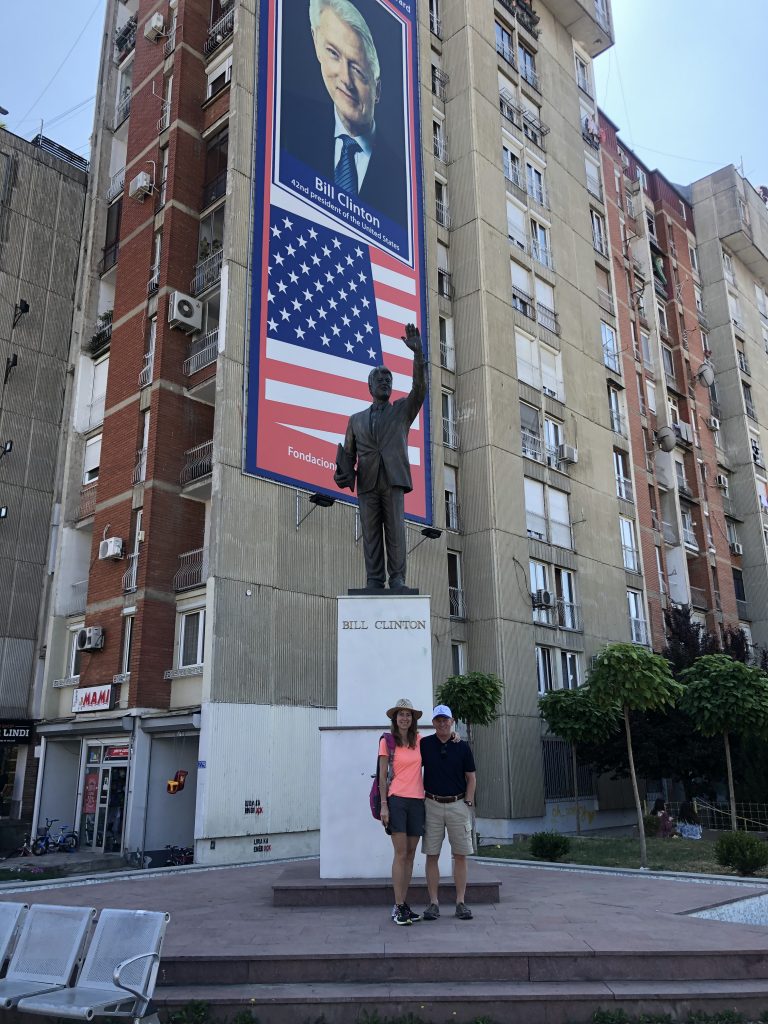 How was the food?
We were there during harvest time, so everything was very fresh and delicious. We stopped at several farm stands along the way to purchase fresh fruit, figs, and the special pink tomatoes only grown in Macedonia.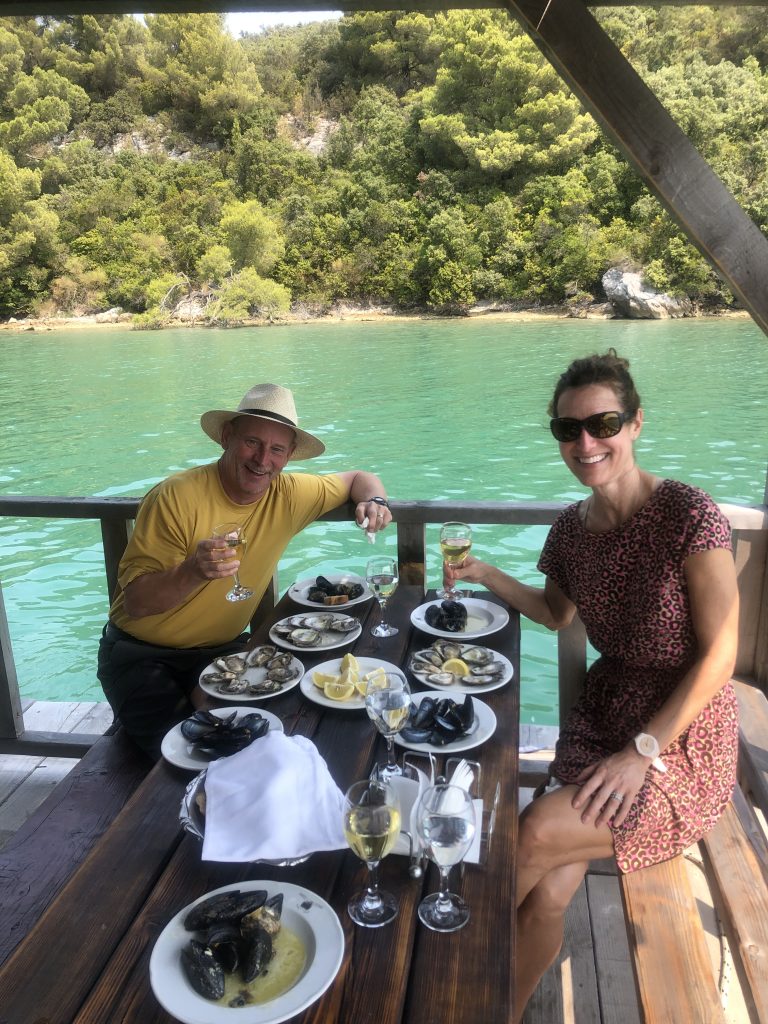 A highlight of the trip was our tour of an oyster farm and tasting near Dubrovnik. This was an unforgettable experience! But our favorite meal was in Kotor, Montenegro – grilled octopus and squid, cooked perfectly.
Any advice for those thinking about a visit to the Balkans right now?
We highly recommend this destination. We have been to over 105 countries and this trip to the Balkans ranks in our top 5. The history, people, scenery, food, accommodations, guides, and more make this region unforgettable.
(click image for larger photo)

Travel to the Balkans with MIR
MIR has over three decades of Balkans travel experience with on-the-ground support, guides, and tour managers that clients rave about. Our full service, dedication, commitment to quality, and destination expertise have twice earned us a place on National Geographic Adventure's list of "Best Adventure Travel Companies on Earth."
Explore seven Balkans countries on MIR's 16-day Balkan Odyssey: Crossroads of Cultures small group tour.
You can also travel independently, on your own dates, on any of our pre-designed Essential itineraries in the Balkans.
Or, MIR can build a custom, private trip with endless possibilities, tailored to your specific interests.
Chat with one of our destination specialists now!