Channeling Siberia on an Overland Expedition
This post is part of a series as we look back at MIR's 30+ years. This post is by Douglas Grimes, co-founder and president of MIR Corporation.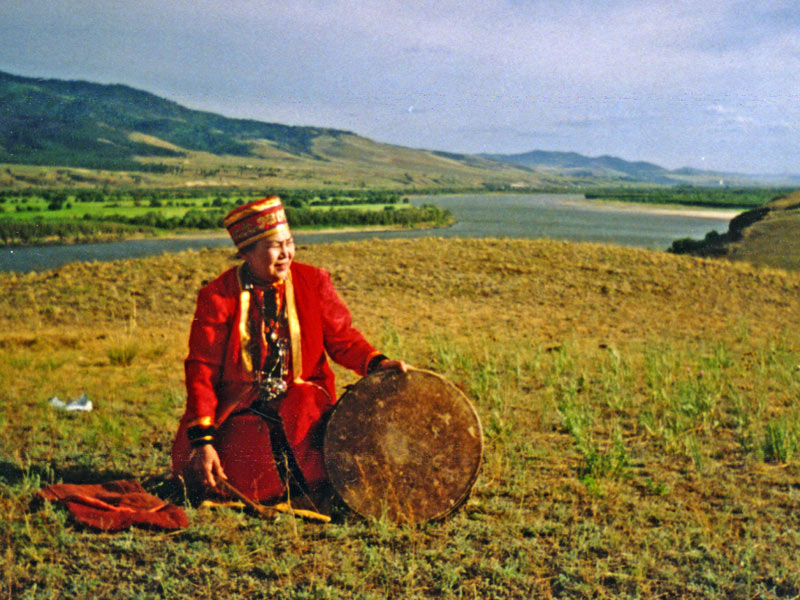 MIR Corporation is known as the "logistical wizard" for our pioneering travel and tours at the crossroads of Europe and Asia. Over the years, clients have approached us to create custom, private journeys as well as overland expeditions through multiple countries by car, motorcycle, and even on foot. Few places have challenged our "logistical wizardry" more than Russia's Siberia, and especially Siberia's Kamchatka Peninsula.
This was especially true back in the 1990s when the area was just opening up to Western travelers, and I was among the first to see it with my own eyes. At that time Siberia was a place of curiosity and intrigue to intrepid travelers, as we learned through one of our earliest pioneering, custom journeys there.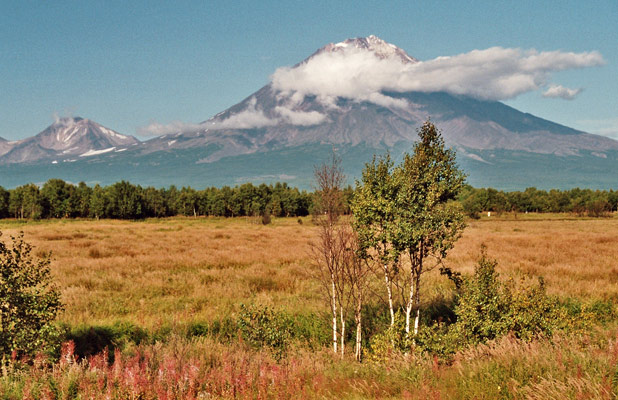 A Divined Itinerary
---
In the 1990s, a mystic from Minneapolis who channeled spirits and had a large following asked MIR to create a 22-day journey for a group of several dozen devotees. The proposed route followed a certain meridian line through Russia's Siberia, China and Mongolia; the four places on their itinerary were determined by the mystic going into a channeling state and pinpointing these places on a map. It truly was a one-of-a-kind journey for us to work on at MIR, starting with boxes of very special crystals, and a lightning strike.
A year before the departure, the channeler, her travel agent and I did an exploratory trip of these places: flying here and there, venturing deep into Inner Mongolia, heading to the town of Hattanbulag – another destination chosen by the channeler – and then driving in the middle of the night to get to the next destination by morning. One place she had channeled was a small village in the middle of China that had once been a large redwood forest. However, we discovered that almost all of the forest had been turned into rice paddies except for a small area near this village.
Two other places were in Siberia: one near the Russia/Mongolia border, Menza, and the other called Davsha, on the northern tip of Lake Baikal. Back in the days of the U.S.S.R., Soviets used to go to Davsha to relax, staying in rustic huts in this park area. But when we were there, there was not much left.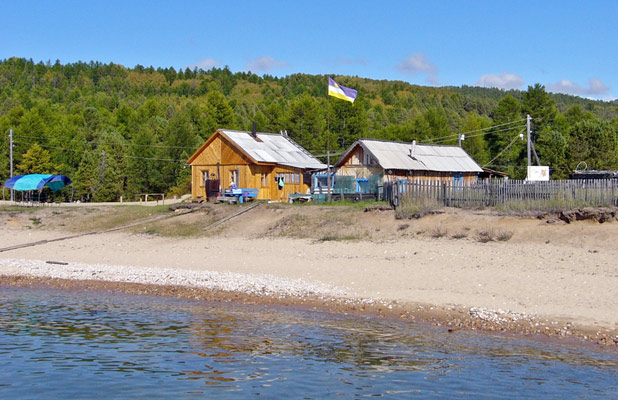 Lightning Strikes
---
We made adjustments and after a year of planning we took a large group – 62 people – to these places channeled by the Minneapolis mystic. This group of travelers included families with children and teenagers, and others in their 30s and 40s. We also arranged to have their six crystals accompany them, even though we were informed about this only a few weeks before departure. The crystals were wrapped in special boxes and used during their journey as (what they called) "energy amplifiers" to communicate with the spiritual world.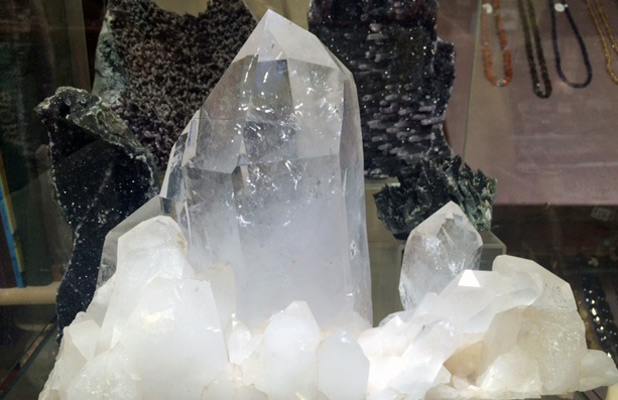 What was so odd is that as the plane flew from Minneapolis to Beijing to begin the journey, it was struck by lightning! The plane had to land in Japan and was a day late, which meant rescheduling our two charter flights to the small town that would eventually get us to that redwood forest village in central China. It was a logistical challenge, but we pulled it off. Looking back, it was a tough trip – lasting 22 days – but a very interesting journey to some truly far-out places.
(click image to view larger photo)
Favorite Moments
---
For me personally, this extraordinary channeling journey to Siberia, China, and Mongolia was especially exciting because I took my dad along on that trip. He was an inspiration and early supporter of MIR, and great at logistics – which came in handy on this complicated journey.
As for our destinations with the channeling group, I loved the Lake Baikal stop in Siberia with its sandy beaches, fantastic scenery and great hikes in the area. This visit to Baikal would be the beginning of my enchantment with the world's oldest and deepest lake, and with Siberia itself.
(click image to view larger photo)
The Chinese village in the redwood forest was very rustic and quite an adventure; we slept in the local schoolhouse on the floor in sleeping bags or tents outside in the yard. As we drove through the village, people from all over lined the side of the road welcoming us. Even the local "mayor" was there and joined us for dinner. Our travelers loved it!
The clients were so happy wherever we went; for me their satisfaction was a wonderful reward for the two years of planning for this trip. Then, and now: I am so proud and honored to see clients delighted and challenged on these handcrafted custom, private journeys, returning home with life-long memories of people and places they likely would not see on their own.
Travel to Siberia with MIR
MIR is your Siberia travel expert – with more than 30 years of travel experience to Russia and with affiliate offices in Ulan Ude and Irkutsk (both in Siberia), as well as in Moscow and St. Petersburg.
MIR's full service, dedication, commitment to quality, and destination expertise have twice earned us a place on National Geographic Adventure's list of "Best Adventure Travel Companies on Earth."
30 years of travel expertise means that the specialists at MIR know how to get there, what to do while you're there, and how to enhance your trip in each of our destinations.
Wondering which destination or itinerary is right for you? In addition to browsing the pages of our free catalog, you can narrow down your choices online using our Trip Finder.
Chat with one of our destination specialists today!