Our Top 12 Favorite Cities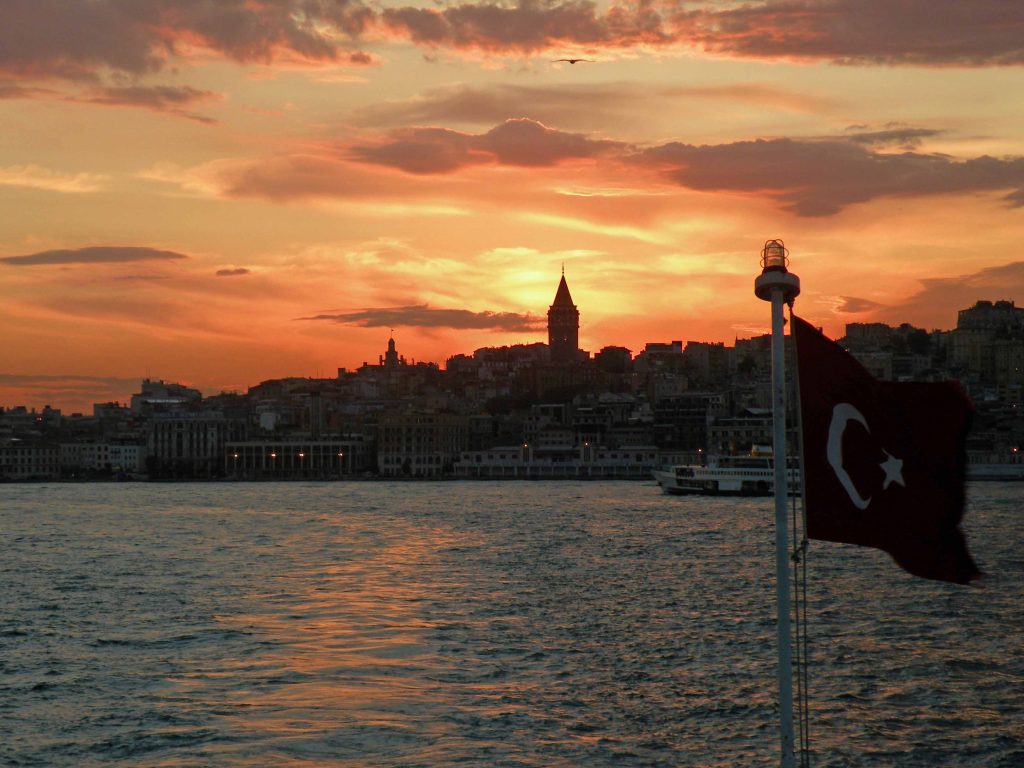 Among our crew of professional travel designers at MIR, the question "What's your favorite city?" comes up a lot. For some, it's a quick an easy answer – for others, a heated debate ensues. What makes a city great in our collective book? Distinctiveness. Design. Ambience. Atmosphere. Culture. Cuisine. Read on to see which places ooze these qualities and demand a place on our list. We were aiming for a Top 10, but as we mentioned, a heated debate ensued, and we just couldn't make it any shorter than our Top 12.
---
Why Go? Istanbul is one of the most dynamic cities in the world, with an endless supply of historical sights, museums, cultural attractions, and did we mention bazaars? The city blends East with West seamlessly against a magnificent backdrop of hills, waterways, and towering mosques and minarets.
Favorite experiences:
Taking a ferry across the Bosphorus at sunset, watching the seagulls dance above the minarets as the call to prayer resonates throughout the city
Sipping a crisp Efes beer on the Galata Bridge, watching passersby stroll and fishermen fish against an iconic cityscape
Enjoying a "walking dinner" of street food near the Golden Horn or on Istiklal Caddesi, sampling midye dolma (stuffed mussels), sesame-studded simit bread, balik ekmek (a fish sandwich), doner kebab, roasted chestnuts, and so much more
Marveling at the deep history all around as you stand in Sultanahmet Square for the first time, with the Hagia Sophia and Blue Mosque on either side
---
Why Go? While not as well-known as other European capitals located on the Danube, prosperous and elegant Belgrade wows visitors with its vibrant art scene and eclectic museums. It is one of the oldest continuously inhabited cities of Europe, a timeless connection reflected in its mighty Kalemegdan Fortress.
Favorite experiences:
Strolling Belgrade's Bohemian Quarter, especially pedestrianized Skadarlija, poking into antique shops, art galleries, or perhaps the open-air farmers market, and then settling down for dinner at one of the district's many highly reviewed restaurants
Visiting Josip Broz Tito's mausoleum, the House of Flowers, to learn more about the former Yugoslav leader's life and legacy in an elegant setting complete with gardens and historical displays
Roaming the ancient ramparts, walls, and fortifications of the imposing Kalemegdan Fortress, loved by locals and visitors alike for its park-like grounds, history, and magnificent views of the city and Danube River below
Sampling a range of fruit brandies at a local bar that specializes in this Serbian specialty, known locally as rakia – styles include the classic plum-based sljivovica, but variations made from grapes, quince, honey, pear, and other fruits are also available
---
Why Go? Dubrovnik is a perennial favorite thanks to its a picturesque location on the Adriatic and its UNESCO-listed and impressively well-preserved Old Town. In pre-pandemic years the museum-like town was often overrun with tourists, but nowadays visits have a more relaxed and personal feel. There's no better time.
Favorite experiences:
Walking along the Old Town's walls, part of what makes Dubrovnik such a magical place, taking in stunning views of the azure Adriatic, the mountains behind, and the terracotta-roofed town and its people all around
Riding the cable-car up Mt. Srd above Dubrovnik – the views are spectacular and there is a restaurant where one can sip wine and watch the sunset, and a solemn museum commemorating the 1991-1992 Siege of Dubrovnik
Learning about Dubrovnik's Jewish heritage in its fascinating synagogue (the oldest Sephardic synagogue in use today and one of Europe's oldest synagogues of any sort) and then exploring the alleyways of the town's ghetto, spotting menorahs carved into the doorways of formerly Jewish homes
Taking a day trip out to nearby Ston to visit the oyster fields there by boat, afterwards sampling the fresh shellfish and stopping by a winery or two to try Plavac Mali or Dingac (two favored Croatian wine varietals)
---
Why Go? Practically overnight Tirana went through a metamorphosis from one of the greyest and saddest cities in Europe to one of the most vibrant and colorful capitals on the continent. The city feels youthful and happy, and it is bursting at the seams with creative energy: former atomic shelters are now contemporary art and culture centers!
Favorite experiences:
Venturing underground at Tirana's Bunk'Art 1 or Bunk'Art 2, former nuclear shelters converted into museums (part history, part contemporary art) to see firsthand the results of the incredible changes the city has experienced over the past three decades
Marveling at the views atop Mount Dajti, which is accessed by an exciting cable-car ride and home to a restaurant with an outdoor terrace – the perfect spot for a sunset dinner
Spotting concrete "mushrooms" – the remnants of over 100,000 former nuclear shelters (fit for small groups) built around the country on the roads just outside of the capital and viewing the art that now adorns them in their modern role as canvas to Albania's creative impulses
Heading north on a day trip to the medieval town of Kruja, where Albanian hero Skanderbeg and his small, handpicked army defeated the Ottomans, to explore the town's atmospheric market, restored castle, and engaging museums dedicated to history and ethnography
---
Why Go? Bukhara is a town straight out of 1001 Arabian Nights. The Old Town's compact and pedestrian-friendly backstreets and bazaars are easy to wander and get lost in – without worry because all roads seem to take you back to a place you want to be.
Favorite experiences:
Spending an evening sitting around the pools and ancient mulberry trees that line them in central Labi-Hauz Square, where cafes serve kebabs, beer, and tea and locals and travelers chat and dance into the night
Heading up to the top of the Shukhov Water Tower at dusk to watch the minarets and domes city turn golden and orange with the fading light, and to see the lights decorating the walls of the Ark Citadel switch on when it gets dark
Exploring the old bazaars of Bukhara, now mostly a place for handicrafts and souvenirs but nonetheless a colorful scene and with lots of high-quality, locally-made textiles, ceramics, and metalware on offer
Learning to make plov, a local rice pilaf with carrots, cumin, onions, and meat, in the Bukharan style with a local family in their home
Staying in one of Bukhara's boutique hotels, many of which are housed in ancient Bukharan homes with outdoor courtyards or rooftops and still feature (in some cases) original paint, plasterwork, and wood carvings
---
Why Go? Prague, a favorite in European polls, has it all: a rich history, well-preserved architecture, and some of the most charming pedestrian bridges on the planet (notably the Charles Bridge, finished in 1402). A relaxed atmosphere and friendly locals mixing with expats and travelers from all over the world at famed pubs and chic coffee shops is the perfect recipe.
Favorite experiences:
Strolling down Golden Lane and peering into the colorful houses that line it, learning about the history of the alchemists, herbalists, and others who once lived and worked here, including Franz Kafka who wrote The Castle while living at 22 Golden Lane
Standing on Charles Bridge and taking in the iconic views of Prague's kaleidoscope of architectural styles while locals and visitors alike throng past to the tune of street performers and church bells
Walking through Prague's Jewish Quarter to learn more about this less-explored side of the city's heritage and to gain an appreciation for Jewish life in Prague over the centuries
Spending a half day (or more!) exploring the immense complex of Prague Castle, with its ornate cathedral, palaces, gardens, and views down to the domes and steeples of the city below
---
Why Go? Samarkand is a monumental city, arguably the highlight of Central Asia, with the most impressive Islamic architecture in the region (and perhaps the world). While not as compact as nearby Bukhara, the gaps in between the monuments are equally fascinating neighborhoods inhabited by a mixture of Tajiks and Uzbeks, as has been the case for centuries.
Favorite experiences:
Seeing the Registan Ensemble for the first time is generally enough to wow even the most experienced travelers, including those who go into the experience saying that they don't need to see another mosque or madrassa
Gaining special access to the Tamerlane's Gur-Emir Mausoleum after dark when there are no other travelers around, both to appreciate the beauty of the building at night and to enter the crypt itself to hear from a caretaker about its slightly spooky history
Opting to walk the backstreets in between the Registan and the Bibi Khanum, to get a sense of life in Samarkand's peaceful and untouristed old town
Visiting the Shah-i-Zinda Complex early in the morning, just after sunrise, to see the beautiful tiles up close and in good light before the tour busses pull up
---
Why Go? The stunning skyline of Ljubljana is dominated by its picturesque eponymous castle, while the curving Ljubljanica River and the ornate footbridges that dot it make up much of the foreground. The walkable city is vibrant, colorful, and chic, yet at ease, as are the locals who live there and so clearly love their home.
Favorite experiences:
People-watching from near the Dragon Bridge, one of the city's several iconic bridges and a great place to get a feel for the local pace of life
Enjoying a scenic day trip to alpine Lake Bled and touring its castle, the postcard-worthy cathedral on its central island, and the forested shores and mountains that surround it
Savoring a top-notch meal of creative Slovenian cuisine at the restaurant in Ljubljana Castle, after wearing out your legs exploring the sight's architecture and fortifications
Spelunking through Postojna Caves, just south of the city and a spectacular example of an underground karst system with impressive stalactites, stalagmites, and other features and chance of spotting the olm, an aquatic cave salamander and the largest troglodytic amphibian in the world
---
Why Go? Oil-derived wealth and cultural influences from Turkey, Iran, Central Asia, Russia, and elsewhere in the Caucasus all meet at the shores of the Caspian to produce a cosmopolitan and modern city. Baku feels a bit like everywhere, while still being unlike anyplace else. Historically fascinating, it's got a flair all its own.
Favorite experiences:
Listening to classical Azeri mugham music while enjoying a meal of Azeri dishes, many with sweet and sour notes familiar from Persian cuisine and savory notes familiar from Turkey
Walking along the Caspian Promenade, listening to the gentle waves and squawking gulls, only to remember that it is in fact a lake, and that the deserts of Central Asia are just over the horizon
Visiting the city's well-designed and beautiful Carpet Museum to learn about the various styles and motifs used in Azerbaijan, and then later to visit a workshop to view the process in action, listening to the clacking of dozens of looms shuttles passing back and forth at once
Sampling the local fruit at Baku's Yashil (Green) Bazaar, including ruby-red pomegranates, guava-like feijoas, sour green plums, and whatever else is in season
---
Why Go? Increasingly recognized as the up-and-coming hub for fashion, food, and handcrafted and traditional wines, Tbilisi is also home to a deep cultural and historical heritage. The city manages to be a trendsetter and cosmopolitan capital while still feeling as welcoming and approachable as Georgia's smaller villages and towns.
Favorite experiences:
Partaking in the special "orange" natural wines from the many excellent Georgian growers featuring local grape varietals and traditional qvevri winemaking methods of spontaneous fermentation of juice and skins with no/low intervention
Biting into a succulent khinkali dumpling and slurping out the juices – arguably tastier than the better-known Chinese soup dumplings – and leaving behind a plate of khinkali "stems"
Delving deep into the art and culture of Tbilisi by visiting high-end fashion boutiques, galleries, and jewelry workshops to meet the artists and learn about their crafts in Georgia and how traditional designs and influences guide their work
Dining out in Tbilisi – the restaurant scene is amazingly varied with both traditional and modern, fusion takes on Georgian fare, alongside excellent representations of other world cuisines
Attending a Georgian supra dinner, where a table is strewn with an impressive array of appetizers and entrees, wine flows freely, and a tamada host leads toast after toast, interspersed with otherworldly polyphonic singing
---
Why Go? Isfahan is a centerpiece of Persian culture, both classical and modern, with a well-deserved reputation for sheer knock-your-socks-off beauty. The city boasts outstanding Islamic architecture, deeply friendly locals, and a monumental, UNESCO-listed public square that brings it all together.
Favorite experiences:
Wandering UNESCO-listed Naghsh-e Jahan (or Imam) Square, marveling at the domes, minarets, and gardens
Encounters with friendly and curious locals throughout the city, often eager to practice English and chat about their lives, and learning firsthand that any animosity between the U.S. and Iran is very much between governments and NOT peoples
Sampling stretchy Persian ice cream from a street-side stall or storefront, flavored with pistachios, saffron, or rosewater, perhaps with a new friend
Listening to an impromptu performance of Persian singing under one of the city's famous bridges over the often-dry Zayandeh River
---
Why Go? Tashkent has far more to offer than the guidebooks give it credit for: its easy-to-navigate streets, beautiful public spaces filled with deeply hospitable locals, and fascinating markets, museums, and monuments captivate visitors. The dichotomous core of the city, with distinct old and new towns, is Central Asia in a nutshell.
Favorite experiences:
Exploring the dusty streets of the old town without a map or destination, peeking in through courtyard doors that lead to beautiful gardens, chatting with kids eager to practice English, and watching daily life unwind to a soundtrack of cooing doves and chattering mynahs
Riding the efficient and cool Tashkent metro, stopping to view the art in murals that fill the spectacular stations – both Soviet-era and post-Soviet, especially the cosmically themed Cosmonauts Station
Roaming the expansive Chorsu Bazaar, still mostly a locals-only place, looking for products unique to the region like roasted apricot kernels, freshly baked bread topped with sesame and nigella seeds, traditional rock candy for tea, and smoking isriq (wild rue, an ancient way to purify the air and ward off bad luck)
Walking up and down Tashkent's family-friendly, pedestrianized Broadway (or Sayilgoh) Street watching street performers, locals playing games and having fun, snacking, and looking at the art an antique on sale

Whether you are interested in visiting all or some of these amazing cities, MIR is here to help. Our travel planning experts truly love these destinations and would be thrilled to work with you to plan a custom, private trip. We can help you arrange for an extended or short stay in a single city, visit a country like Uzbekistan with several spectacular cities, or design an epic, overland journey connecting all the dots.
MIR also has a range of suggested private itineraries and small group tours that collectively visit almost all of our Top 12 cities.
Chat with one of our destination specialists now!