Travel Inspiration: What's New in Slovenia
We're in regular communication with our friends and colleagues overseas and appreciate their consistent updates so much, we thought you'd also appreciate a first-hand update from the international MIR network. We are tapping this network of guides, tour managers, partners, and staff in our affiliated ground offices to relate their first-hand accounts from MIR's destinations in our new blog series: Reporting in from MIR Destinations.
Recently, our blog introduced you to several of our tour managers. As the world gradually reopens, you may be wondering what's happening in a specific destination you're planning on visiting sometime in the future. This blog series will provide field reports with detailed updates and conditions on the ground.
Our first set of destination reports came from the region of the South Caucasus and Turkey. This batch is from the Balkans. Read a dispatch from each country in this region:
Reporting in from Slovenia
Information current as of April 29, 2021.
1. Let's start with the status of international flights into Slovenia – what's the situation?
Jure: Flights to Ljubljana International Airport in Slovenia are currently limited, yet connections with Europe's biggest hubs are still covered with daily connecting flights from Frankfurt, Paris, Istanbul, Venice, London, Warsaw, Belgrade, and others.
Slovenia has re-opened to the world, though many nationalities have restrictions in accordance with a red-list system. The red list is comprised of EU/Shengen countries and other third countries, including the U.S., and quarantine restrictions typically apply. HOWEVER, anyone traveling from a red-list country can avoid quarantine with proof of a negative PCR test for COVID, of having been fully vaccinated, or of recently recovering from COVID.
It's worth mentioning, as it's often overlooked, that getting to Slovenia via overland routes is easier than people realize. As we are bordered by Austria, Hungary, Croatia, and Italy, a car/driver transfer can easily be arranged from any of the neighboring international airports (though temporary land border restrictions may apply depending on the border and nationality). It's a good tip to keep in mind for future travel planning!
Venice Marco Polo International Airport, Italy (1 hour 30 minute drive to the Slovenian border, 2 hours 30 minutes to Ljubljana)
Zagreb International Airport, Croatia (20 minute drive to the Slovenian border, 1 hour 20 minutes to Ljubljana)
Vienna International Airport, Austria (1 hour 45 minute drive to the Slovenian border, 3 hours 45 minutes to Ljubljana)
Trieste Ronchi International Airport, Italy (20 minute drive to the Slovenian border, 1 hour 20 minutes to Ljubljana)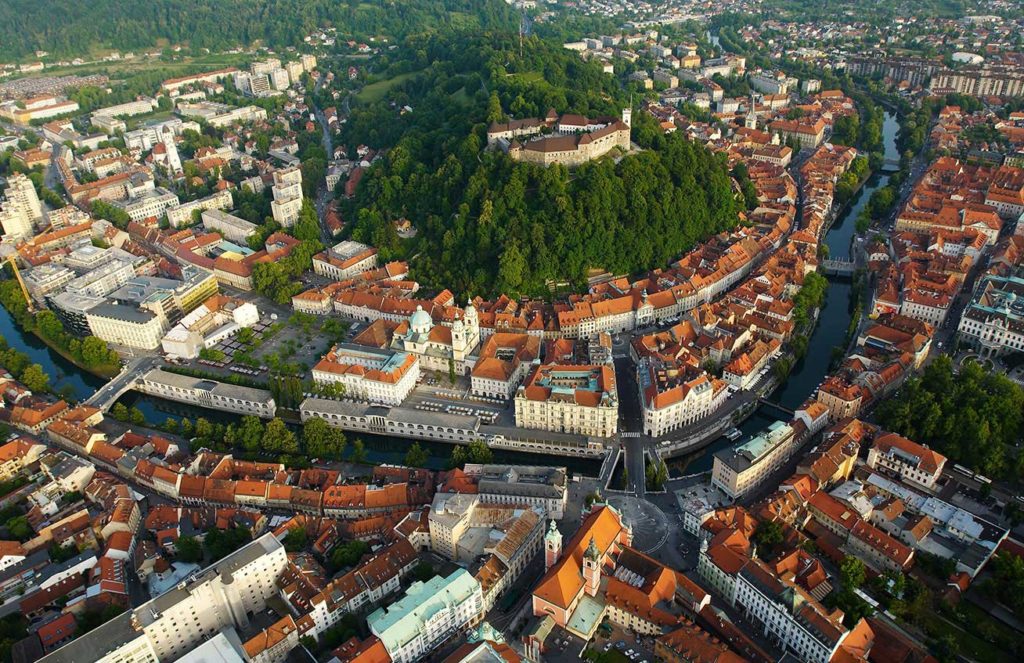 2. What's new in Slovenia?
Jure: Plenty of exciting news is coming out of Slovenia these days – from the sports world with the Tour de France performance of young Slovenian cycling superstars Tadej Pogačar and Primož Roglič and the ultimate win by Tadej Pogačar, to the travel world with Conde Nast Traveller naming Slovenia the #1 holiday destination to seek out in 2021. Lonely Planet just named Lake Bled, Slovenia as one of its "Top 10 Ultimate Travel Destinations" – which ranks the world's top 500 unmissable travel experiences.
Another big name, National Geographic, recognized Slovenia as the most sustainable country in the world for tourism a few years back. And part of the attraction is the big news from the culinary world in Slovenia: The Michelin Guide finally announced the first Michelin Star restaurants in Slovenia!
A total of six restaurants were awarded stars, and among them an amazing 2 Michelin stars went to chef Ana Roš of Restaurant Hiša Franko for her modern interpretation of traditional cuisine and extraordinary food experience. We love this restaurant and always suggest it to our travelers.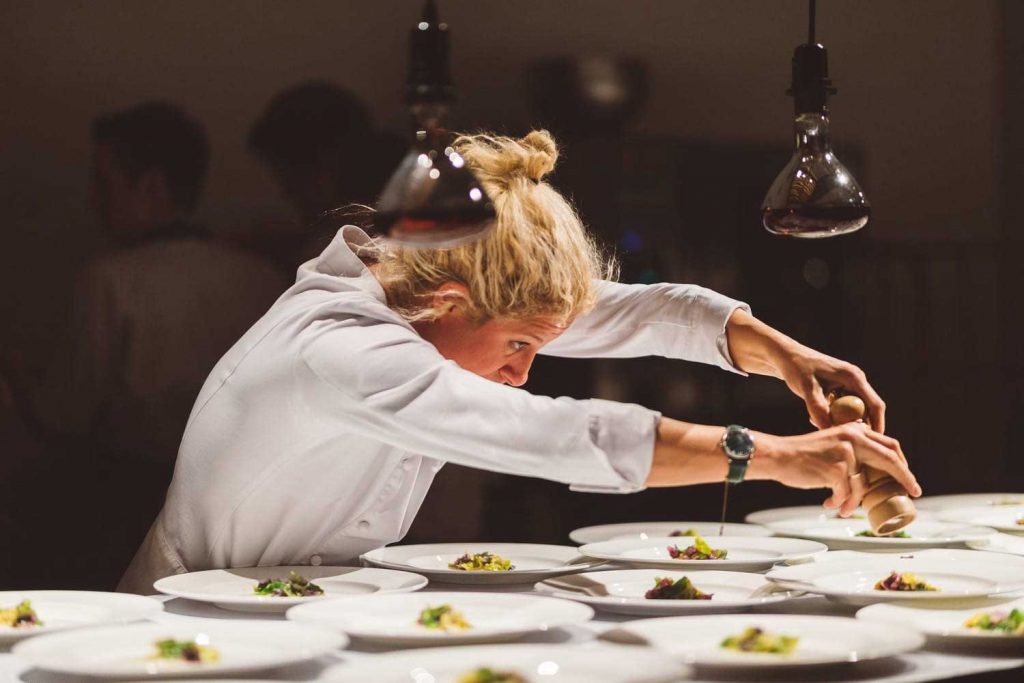 I think people often forget that this small country has it all: the Alps, the Mediterranean, the Karst, and the Pannonian Plain. All of these exceptionally diverse landscapes contribute to a colorful culture and gastronomy.
Slovenian dishes are made with local ingredients: produce grown in fields and gardens, ingredients foraged in meadows and forests, salt harvested from Adriatic salt pans, honey made by native bees, wines from boutique-sized vineyards, and healthy mineral waters that became the focal point of world-renowned spas centuries ago. Slovenia is a green, healthy, and active country. Diverse gastronomy is therefore part of its culture and what makes it quite the foodie paradise.
(click image to view larger photo)
And our sustainable approach to tourism and gastronomy has been recognized by The International Institute of Gastronomy, Culture, Arts and Tourism – IGCAT, which awarded Slovenia the 2021 European Region of Gastronomy. We're the first country in Europe to have been awarded this title, as previously only particular regions of a country have been awarded as such. We're expecting many events in 2021 highlighting Slovenian cuisine and natural wines.
(click image to view larger photo)
I'm also very excited about a new hotel which just opened up a few weeks ago – Hotel Soča in a town called Bovec, located in the Soča Valley. This is a modern, twenty-room property with fantastic views of the Julian Alps and easy access to active adventures like river rafting, kayaking, and ziplining.
3. How strong is the USD these days?
Jure: The USD hasn't fared so well against the Euro this year; and given the rising popularity of Slovenia and the expectation it will be a tourism hot spot (I mean that in the best trendy travel way) in 2021, prices in general are expected to increase next year and thereafter. Get here soon!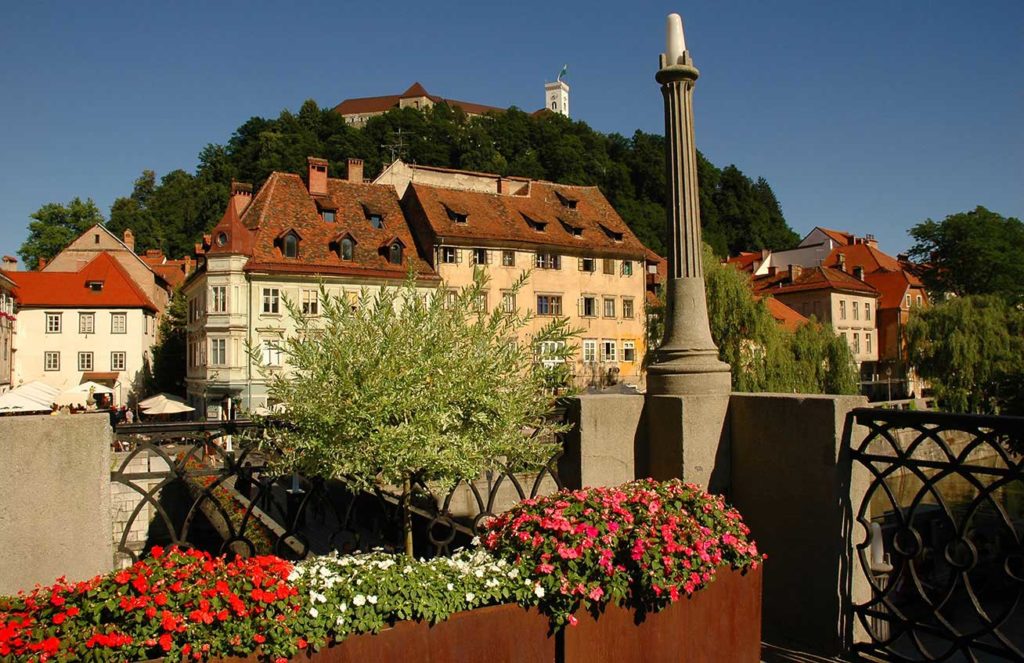 4. What's the first dish and/or beverage you most like to introduce visitors to?
Jure: My favorite dish is Idrijski Žlikrofi. Žlikrofi are little pasta pockets, often filled with potato, bacon, onions, and spices and served with various sauces. Idrija's famous dumplings gained protected status in 2010, the first Slovenian specialty to do so, and no other country can offer Idrija's dumplings.
But what I can go on and on about is my favorite drink – amber, or so called "orange" wine. When it comes to wine, most people know the trinity: red, white, and rosé. But what about the fourth shade of wine? In recent years, amber or "orange" wines have gained traction as a delicious and funky alternative to the three familiar colors of wine. But while the amber wine movement has lately been on the rise, it's far from new: Georgian winemaking has yielded this unique result for millennia, and producers in Slovenian regions like Brda have been popularizing it in recent decades. And Slovenian winemakers, particularly in the hills of Karst in the Goriška Brda region ("Slovenian Tuscany"), have been emerging as innovators in the world of skin-contact wines.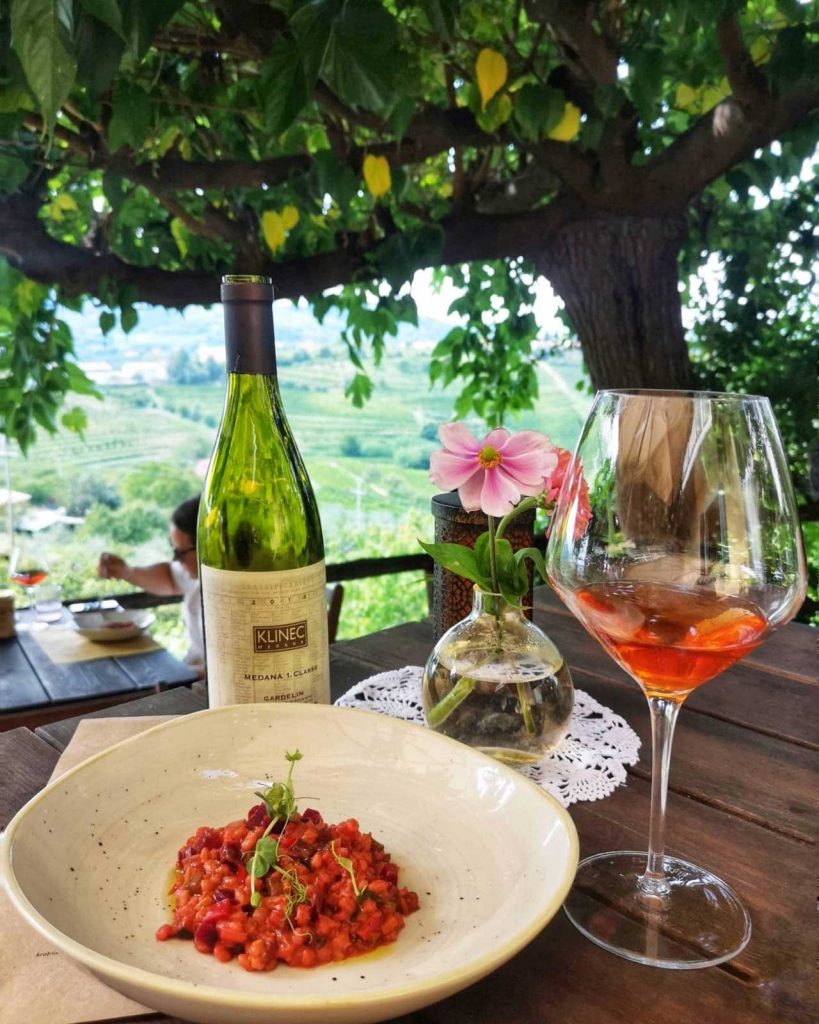 But let's back up. The history of Slovenian wine is long and storied, beginning around 400 B.C. with Celts who barreled their wine in oak. When the Romans moved in, Celtic winemaking methods were replaced by Roman vinification; and with the arrival of Pagan tribes around 500 A.D., wine production all but disappeared. As Christianity took hold through the Middle Ages, priests and monks became the keepers of vineyards and cellars. In fact, some of Slovenia's monasteries still produce small amounts of wine.
By the 1850s, agricultural schools were being established in Maribor, Vipava, and Novo Mesto, where a significant part of education became dedicated to winemaking. Then phylloxera arrived, destroying as many as half of Slovenia's vineyards and delaying the development of Slovenian wine.
By the mid-1900s, Slovenian winemaking was recovering and thriving, culminating in wine legislation in the 1970s. As a result, Slovenian winemakers began to produce competitive quality wines, thanks in part to the country's favorable climate conditions. Slovenia, of course, makes dry white wines (Chardonnay, Sauvignon, Sivi, and Beli Pinot) and semi-sweet white wines (Traminec, Renski Rizling, and Rumeni Muškat). Our Cabernet Sauvignons, Merlot, Modra Frankinja, and Modri Pinot also hold up to reds from further west in Europe.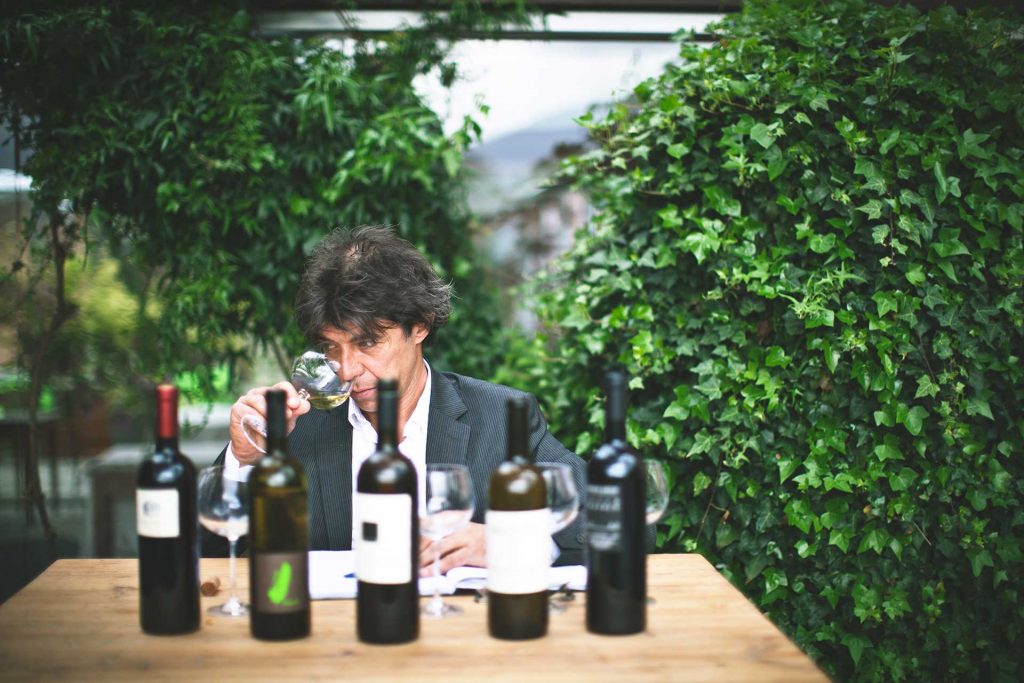 So, what's the appeal of amber? In producing amber wine, vintners follow the same process as they would for red wine but using white grapes instead. Normal white wine production requires that crushed grapes are immediately separated from their skins. In the case of orange wine, the white grapes are left to macerate with their skins, producing a wine that is imbued with pigments, phenols, and tannins not typically associated with white wine. The result is the distinct color and flavor of amber wine. And it doesn't hurt that there are plenty of Slovenian winemakers practicing organic farming in their vineyards and producing a wide range of wonderful natural wines to enjoy. Another reason that Slovenia is truly a gastronomic paradise!
Slovenia: A Small Package of Perfection
Culinary, Cultural & Natural Delights, Minus the Crowds
Whether you're thinking of traveling sooner or later, you'll experience all that Slovenia has to offer with MIR: hiking in the Julian Alps, exploring Lake Bled, experiencing the lively cafés and baroque churches of its art nouveau capital, and so much more! Slovenia offers the best of European nature and culture without the crowds of travelers.
Questions about traveling in Slovenia? Our Balkans expert, Joanna Millick, is happy to chat anytime.
Background photo credits: Peter Guttman