Best in Travel: We're not the only ones in love with the Republic of Georgia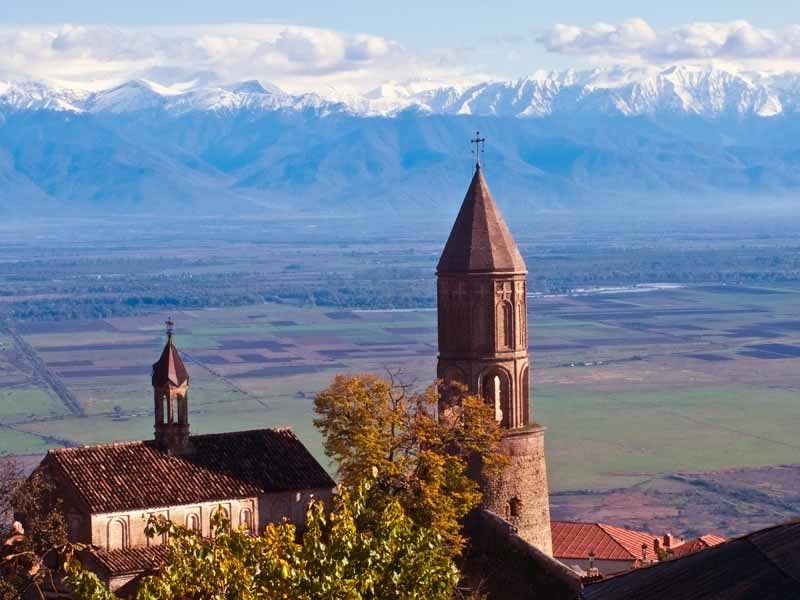 Georgia is one of our favorite countries – and we're not the only ones who feel that way, it seems.
Travel experts agree it's a gorgeous place, boasting fabulous food, music, and mountains. Its warm Mediterranean climate, deep black soil, saw-toothed mountains, and Black Sea coast combine to make Georgia a Garden of Eden, overflowing with wine and rich in culinary flair – everything you could wish for in a destination. Travel and Leisure, Afar, and T (The New York Times style magazine) have shared their enthusiastic recommendations for travel to Georgia.  




+ 1

(click image to view larger photo)
1. Travel and Leisure magazine
---
Pamela Mccourt Francescone describes Tbilisi, the capital of Georgia, and how it exceeded expectations.
"Tbilisi, the capital of Georgia, turned out to be everything I did not expect. Instead of a drab post-Soviet outpost, I found a dynamic and friendly city steeped in history with 5-star hotels, Byzantine churches, striking modern architecture, a throbbing nightlife and deliciously addictive food and wines."
Francescone continues to describe Georgia's beautiful architecture, delicious food and wine, and so much more.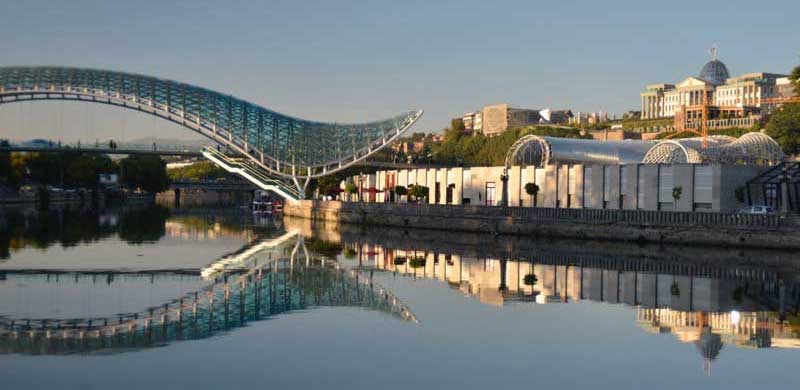 2. Afar Magazine
---
"'Welcome to our Republic of Georgia,' the passport stamper had exclaimed, apparently genuinely delighted to see us. We've arrived in the world's most compulsively hospitable country. Here, a visitor is considered a gift from God." (read more)
This Georgia-centric article lauds several of the people and places featured in MIR's small group tour, A Taste of Georgia, including vigneron (winemaker) and restaurateur John Wurdeman. A polyphonic singer, artist, and owner of the now famous Pheasant's Tears Winery and Restaurant, Wurdeman leads MIR travelers through vineyards and restaurants, singing along with traditional performers and playing the thoroughly Georgian role of tamada, or toastmaster at feasts.
(click image to view larger photo)
Von Bremzen talks about Iago Bitarishvili and the revival of the 8,000-year-old method of making wine in Georgia, recently added to UNESCO's List of Intangible Cultural Heritage of Humanity.
"Iago outlines his startlingly artisanal vinification method. Pick grapes at a bacchanalian harvest. Stomp them with your feet in a wooden trough. Dump them into a qvevri along with the "mother" (the skin and the seeds)—then wait."
You can sample the food, wine, song, culture, and scenery of Georgia on MIR's A Taste of Georgia: Wine, Cuisine & Culture.
(click image to view larger photo)
3. New York Times Style Magazine, T
---
New York Times style magazine, T, Gisela Williams called Georgia the California of the Caucasus.
"Back when Georgia — a country bordered by the Black Sea and the Caucasus Mountains — was behind the Iron Curtain, it was fancied the California of the U.S.S.R. Slightly smaller in size than South Carolina, but with impressively diverse terrain, this fertile country had a reputation for producing exceptional fruits and vegetables, superb wines and talented filmmakers." (read more)
She writes about the country's wonderful cuisine, saying, "You can taste the world in the local dishes."
Learn More About Georgia
---
Want to know more about travel to Georgia? You might enjoy these blog posts:
You might also be interested in: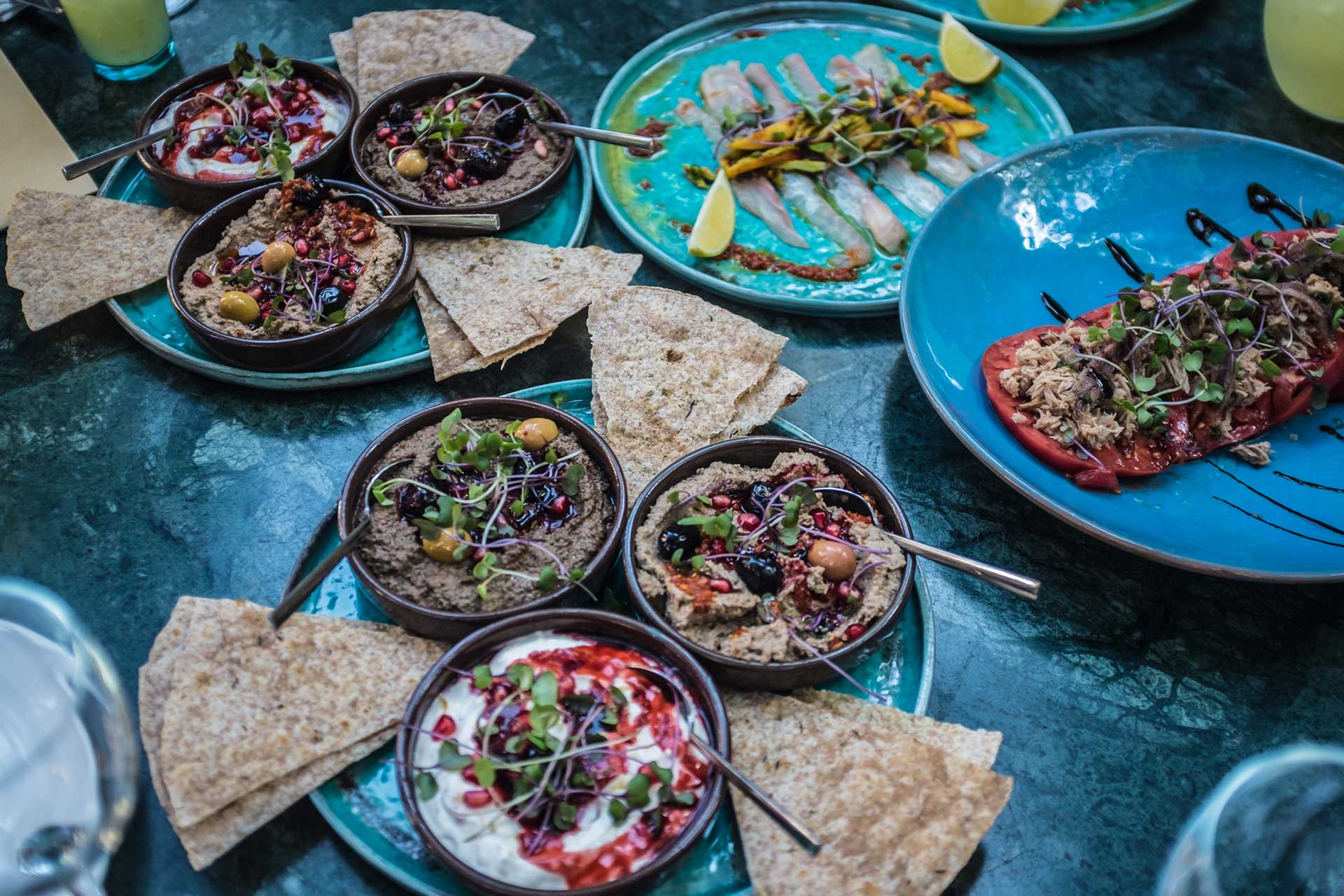 Travel to Georgia with MIR
MIR has more than 30 years of unmatched destination expertise and travel planning experience, hand-crafting tours to Georgia and the South Caucasus since 1986. You can sample the food, wine, song, culture, and scenery of Georgia on MIR's A Taste of Georgia: Wine, Cuisine & Culture.
Or, travel and tour around Georgia and the other South Caucasus countries, Armenia and Azerbaijan, on the Treasures of the South Caucasus or the Village Traditions of the South Caucasus small group tour. Visit destinations such as Istanbul and Signagi in the Eastern Turkey and Georgia: Crossroads of Ancient Civilizations tour.
You can also opt to travel on your dates and at your pace on one of MIR's private independent trips or on a private journey of Georgia, customized to your desired dates and style.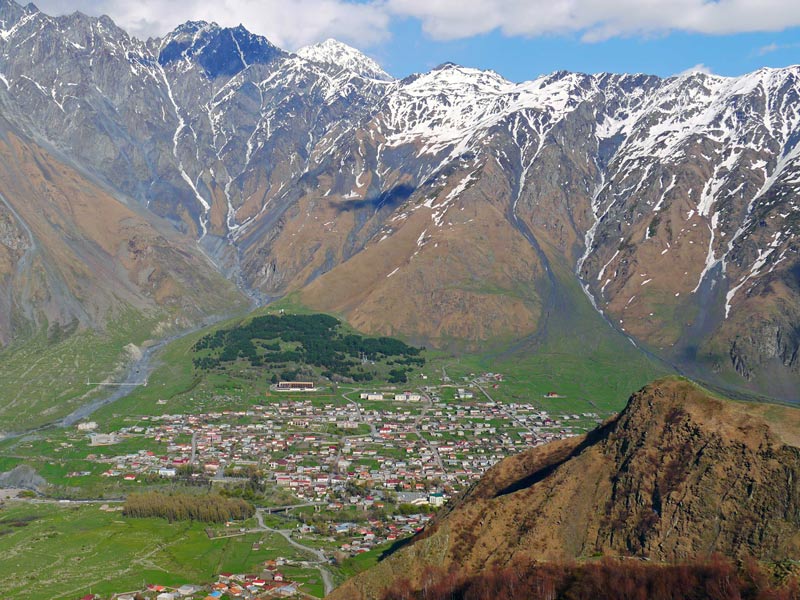 Chat with one of our destination specialists today!