Travel Inspiration: What's New in Kyrgyzstan
We're in regular communication with our friends and colleagues overseas and appreciate their insight so much, we thought you'd also appreciate a first-hand update from the international MIR network. We are tapping the network of guides, tour managers, partners, and staff in our affiliated ground offices to relate their first-hand accounts from MIR's destinations in our new blog series: Reporting in from MIR Destinations.
Recently, our blog introduced you to several of our tour managers. As the world gradually reopens, you may be wondering what's happening in a specific destination you're planning on visiting sometime in the future. This blog series will provide field reports with detailed updates and conditions on the ground.
We have previously shared destination reports from Mongolia & China, Central & East Europe, the Baltics, the Balkans, and the South Caucasus & Turkey. This batch is from Central Asia. Read a dispatch from some of the countries in this region:
Reporting in from Kyrgyzstan
Information updated as of December 16, 2020.
1. Let's start with the status of international flights into Kyrgyzstan – what's the situation?
Elvira: As of December 6, Kyrgyzstan has reopened for all citizens flying into the city's capital city, Bishkek, and Osh, the second city. The 60-day visa free regime remains active for citizens of 51 countries (including the USA, Canada and EU countries). Other citizens requiring visas can obtain an electronic visa online.
In August, Kyrgyzstan reopened borders for citizens of 31 countries, including much of Europe, parts of Asia, Central Asia, and the South Caucasus. Flights from Istanbul to Bishkek resumed on August 7th.
There are currently daily flights operating from/to Istanbul and about three flights per week from/to Dubai, Moscow, Novosibirsk, and Almaty. All arriving passengers are required to show a negative COVID-19 PCR test result in English or Russian that has been issued within 72 hours before the flight. Temperature screening on arrival and compliance with mandatory mask-wearing and social distancing are also required. Domestic flights between Bishkek and the country's second largest city, Osh, are operating on a daily basis.
(click image to view larger photo)
2. What's new in Kyrgyzstan?
Elvira: In terms of hotels, many Kyrgyz locals put this unexpected low season to good use and completed upgrades and renovations. One of our favorite places, the charming family-run Kemin Guesthouse in the Chon Kemin village of Tarsuu, constructed a new two-floor accommodation building next to the original guesthouse. The new building has 20 rooms, increasing the guesthouse's total number of rooms to 32. The opening of the new building is planned for November 15, 2020.
(click image to view larger photo)
Along with comfortable accommodations and delicious homemade food, the Kemin Guesthouse provides a range of activities for guests to experience a bit of our nomadic culture including cooking classes, felt-making classes, traditional yurt set-ups, and demonstrations of traditional Kyrgyz horse games.
Other newly updated and newly opening properties include:
The Sary Tash Guesthouse in the small alpine village of Sary Tash that lies along the road through Irkeshtam Pass into Western China and into Tajikistan along the Pamir Highway. The guesthouse features yurts and the new building is a house with hot water, showers, laundry and free wi-fi.
The Alay Yurt Camp in Gulcho Town, the administrative center of the Alay Region. The yurt camp will include traditional yurt accommodations as well as several rooms inside the house. The property will host various activities including cooking and bread baking classes, horse games, yurt set up demonstrations and folk shows.
The Hotel Nomad Lodge is the first hotel to be completed in Kockhor, a village off the beaten track between Bishkek and Naryn, and it will be open year round from April 2021.
The Grand Khan Tengri Hotel in the city of Naryn, in central Kyrgyzstan is planning to open in early 2021. Grand Khan Tengri is a four star hotel with an elevator, restaurant, bar and spa. It is owned by the same people who developed the Khan Tengri Guesthouse next door and is a great infrastructure improvement to the area, which is a popular stopping point along the Turogart Pass when going to or from Western China.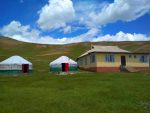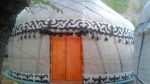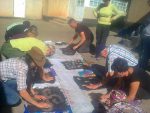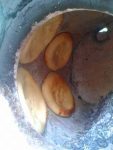 + 1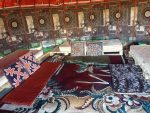 (click image to view larger photo)
Meanwhile, skiing season has opened up in Jyrgylan Valley!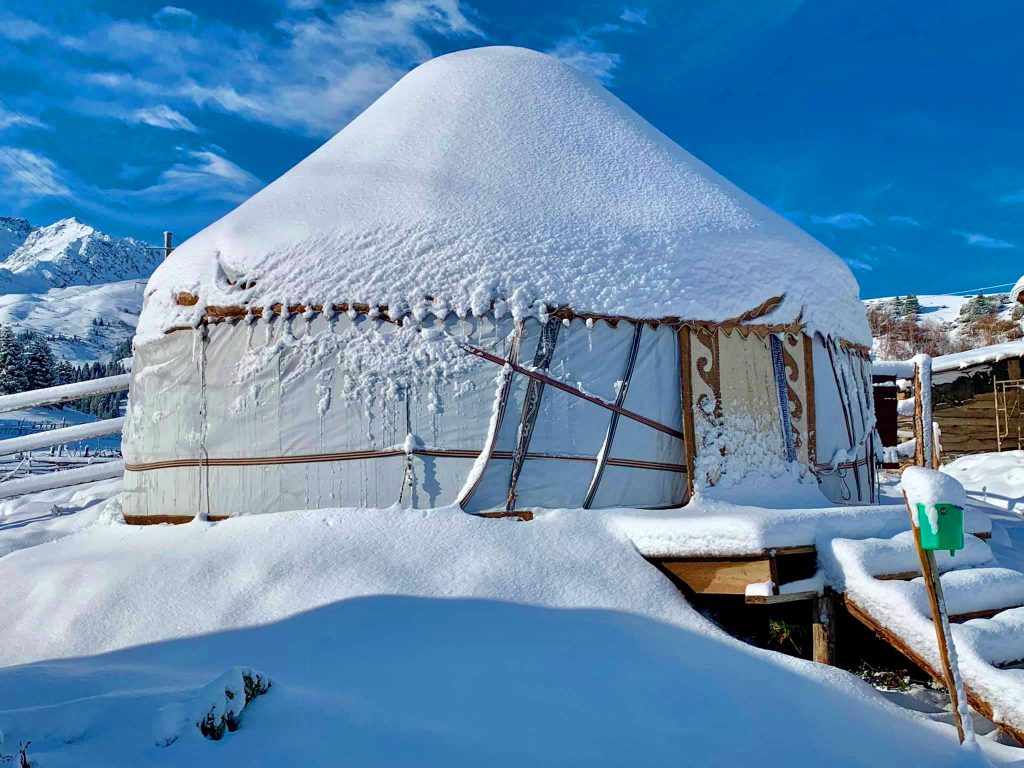 Lastly, another interesting recent development is that the small group of Kyrgyz families who resettled to Kyrgyzstan from Afghanistan in 2017 has finally received 11 newly built houses in the Osh region. The Pamir Kyrgyz, 33 ethnic Kyrgyz from the Pamirs of Afghanistan, had been temporarily living in the towns of Naryn and Kara-Balta. They were promised education, treatment, and help in adapting to a new life in Kyrgyzstan. The Pamir Kyrgyz are the descendants of the Kyrgyz who moved to Afghanistan in 1575-1930. They live in the Lesser and Greater Pamirs in difficult conditions without access to education and medical care. We are very happy for these people!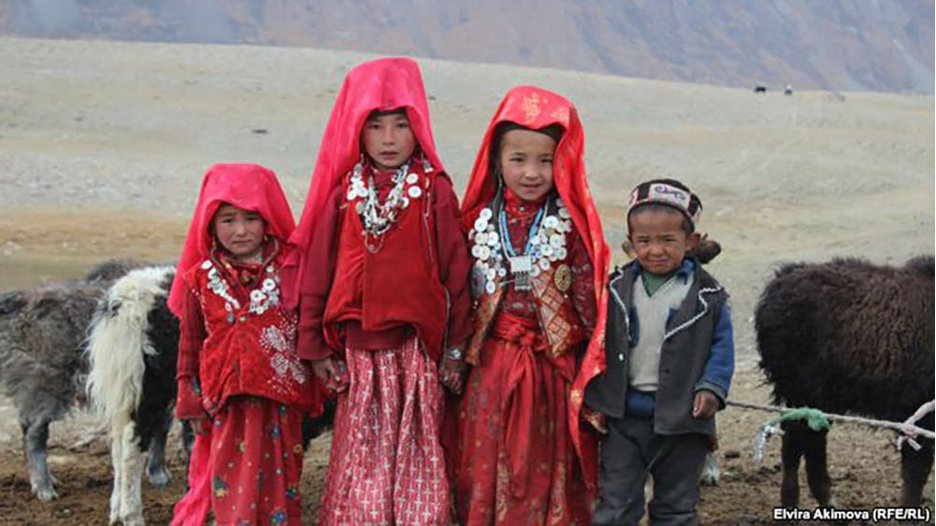 3. How strong is the USD these days?
Elvira: The USD continues to appreciate against our local currency, the Kyrgyz som (KGS). The current exchange rate is about 83.8 KGS to the dollar. In February 2020, it was about 69 KGS to the dollar.
On average, food prices have increased by about 5-15% since February. From a visitor's perspective, Kyrgyzstan is still a very good-value destination, similar to Tajikistan and less expensive than other regional neighbors like Kazakhstan or Turkmenistan.
(click image to view larger photo)
4. What's the first dish and/or beverage you most like to introduce visitors to?
Elvira: The national cuisine of Kyrgyzstan is rich and varied. It was formed throughout the history of the Kyrgyz people and incorporates the most delicious dishes and drinks from the days of nomadic life. Since the nomadic lifestyle requires a lot of strength and energy, our national dishes are distinguished by their extraordinary nutritional value and calorie content. The main ingredients are meat, milk, flour, and cereals. Most traditional dishes are not complete without meat. Lamb, beef, yak meat, and horse meat are especially beloved and appreciated by the Kyrgyz.
One of the top recommendations I can make is a dish called kuurdak, which is meat or liver fried with onions. Potatoes and herbs are often added as well. The meat for kuurdak is mainly beef or lamb, but sometimes yak meat, which is not often found in local restaurants, is used.
(click image to view larger photo)
Among the variety of traditional Central Asian dishes, I would also like to highlight a dish called samsa. This is a type of oven-baked pie made from puff pastry that is usually filled with meat and onions – though my favorite fillings are potatoes or pumpkin.
Any meal in Kyrgyzstan begins and ends with tea. I would recommend trying my personal favorite – tea with sea buckthorn, honey, and ginger. It is not only tasty and smells wonderful, but it is rich in vitamins and good for your health.
Kyrgyzstan – Central Asia's Best Kept Secret